Attention: Windetta Casino does not accept Virginian players! Instead, you could try some other great options for United States:
Windetta Casino
9.8 Game Selection Game SelectionMarket ranking of the casino games portfolio compared to other platforms, overall gameplay quality, and the offered variety of games. 83 Game Providers
9.7 Payment Options Payment OptionsAverage rating of the available payment methods for casino deposits and withdrawals - transferring taxes, processing time, variety of payment solutions, overall safety, etc. 10 Payment Methods
9.7 Bonus Quality Bonus QualityOffered welcome bonuses and additional bonus promotions and their wagering requirement applied in terms of being reasonable enough to meet.
9.9 Interface/GamePlay Interface/GamePlayUser-friendly interface, interactive website, and bonus-based gameplay with generous welcome bonuses to attract new players and keep them interested in the platform. Bonuses allow gamblers to play for longer on their favorite casino games, to enjoy more thrilling betting sessions for free, with free spins and bonus money, and to land smashing real money wins without spending a dime on their side.
9.8 Reputation ReputationOverall score of the established licensing, certification, fairness and safety, popularity amongst gamblers, and reputation of the casino and the casino brand standing behind its development, rated on a 1 out of 10 rating scale.
9.6 Customer Support Customer SupportCustomer support overall quality, efficiency, time taken to resolve players' issues, and availability at the online casino.
9.75 Popularity PopularityThe overall ranking according to our team of this casino compared to other online casinos offering their services on the gambling market. Based on the average percentage of the quality of the casino features, tested and analyzed by our team in great depth to provide you with an honest quality score. #63 in December 2023
Step into the Glamour: Where Roaring Wins and 1920s Elegance Collide!
Welcome bonus
200%/€2,000 + 200 Free Spins
x40 wagering (Deposit & Bonus)
Players from US not accepted
English Version Available
USD Not Accepted
Play Here
Expert's Opinion
Windetta Casino shines as a dazzling gem in the online gaming realm, exuding an irresistible blend of sophistication and excitement. With a jaw-dropping selection of over 7,500 games, players are spoilt for choice, navigating through a treasure trove of slots, table games, and live dealer thrills. The 1920s-inspired design, akin to a stylish speakeasy, weaves an enchanting backdrop for immersive gameplay. Generous bonuses, including themed offers and a dynamic VIP program, keep the momentum soaring. The casino's commitment to security is unwavering, mirrored in its robust verification procedures and round-the-clock customer support. While crypto enthusiasts might wait for inclusion, Windetta's splendid repertoire, reliable licensing, and player-centric ethos declare it a true standout. Get ready for a gaming experience that's as thrilling as it is elegant!
9.75 /10 by Gabriela Kirilova
Windetta Casino General Overview
Step into a world of innovation and excitement at Windetta Casino, a brand-new establishment that has taken the online gambling scene by storm since its establishment in 2023. With an air of enigmatic charm, Windetta Casino welcomes players to indulge in a truly unique and unforgettable gambling experience, all from the comfort of their screens.
Featuring a mesmerizing collection of over 7,500 online games ranging from classic slot machines to the thrills of roulette and blackjack, Windetta Casino spares no effort in collaborating with the best gaming software providers. The likes of Microgaming, NetEnt, Evolution Gaming, and Betsoft are just a few of the prominent names that grace our portfolio. Beyond its allure as a casino, Windetta beckons players to a realm of competition, interaction, and exhilaration. Embark on thrilling tournaments to vie for incredible prizes, unlock achievements as a testament to your prowess, and embark on a journey of discovery through the daily bonus map, where delightful surprises await.
Registering at Windetta Casino is a breeze. A few simple steps stand between you and a world of entertainment. Click the "create account" button, fill in the necessary details, and voilà – your Windetta Casino login awaits. With your account in tow, you gain access to the full spectrum of the casino's offerings, all within reach whether you're stationed at your computer or on the move with your mobile device. Windetta Casino isn't just a gaming destination; it's an immersive universe where style, thrill, and opportunity converge. So, embrace the innovative darkness of Windetta and embark on an unparalleled gaming journey that will keep you captivated and entertained.
Windetta Casino Site Features
Every aspect of the site's design has been meticulously crafted to evoke a sense of nostalgia and intrigue. Immerse yourself in a setting that effortlessly transports you to a bygone era, reminiscent of the clandestine allure of a 1920s speakeasy or the suave sophistication of a 1930s crime caper. As you traverse the digital corridors of Windetta Casino, you'll find yourself enveloped by a dark and evocative backdrop that serves as the perfect canvas for our cast of charming yet delightfully edgy characters. Every pixel of the vibrant graphics has been carefully woven into the fabric of the casino's ambiance, creating a visual symphony that resonates with each player's senses. The resulting atmosphere is nothing short of captivating, leaving an indelible mark on your memory that lingers long after you've left the virtual tables.
However, Windetta Casino goes beyond mere aesthetics. Beneath the surface allure lies a meticulously designed user interface that prioritizes your experience above all else. Seamlessly navigate through a vast and diverse array of games and casino features with intuitive ease. Whether you're a seasoned gambler or a newcomer exploring the world of online casinos, Windetta's user-friendly interface ensures that your journey is free from confusion and frustration.
From the moment you step foot into Windetta Casino, you'll find yourself embraced by a digital sanctuary that seamlessly merges style and functionality. As you embark on your gaming adventure, you'll discover that Windetta's commitment to user-centered design extends beyond appearances. Every click, every swipe, and every interaction is a testament to our dedication to providing you with an unparalleled online gambling experience.
So, prepare to be transported to a realm where innovation meets elegance, where aesthetics intertwine with practicality, and where every aspect of the site is crafted with your satisfaction in mind. Windetta Casino isn't just a platform – it's a work of art that invites you to explore, indulge, and revel in the harmonious fusion of past and present, darkness and vibrancy, and style and substance.
Windetta Casino Current Bonuses
Windetta Casino stands as a realm of alluring bonuses and promotions, enhancing the gaming experience in myriad ways. Welcoming new players with a generous Welcome Bonus package, Windetta sets the stage for excitement from the outset. This package, soon to be detailed, primes players for a journey through over 7,500 games. Weekly cashbacks act as a safety net, cushioning potential losses, while Weekend Reloads infuse weekends with additional funds, heightening the thrill of play. Embracing its theme, Windetta offers Mafia Set Bonuses, allowing players to immerse themselves in a mobster narrative, alongside the intriguing Criminal Wednesday Bonus. Competitive spirits find solace in Windetta's tournaments, pitting participants against each other for tantalizing rewards. These dynamic promotions underline Windetta's dedication to crafting an engaging, enriching, and multifaceted gaming haven, where every spin, deal, and roll resonates with potential. As players navigate the immersive site, they encounter a symphony of bonuses that underscores Windetta's commitment to ensuring each moment resonates with the promise of excitement and gratification.
Welcome Bonus Package
As a newly minted player, you're treated to a selection of lavish offerings, each representing a different facet of Windetta's captivating character lineup. With five thrilling choices beckoning, the possibilities are as enticing as they are diverse.
For those ready to plunge into the depths of excitement, the Shark option awaits, a whopping 230% bonus up to €2,000 that promises to make a splash. Alternatively, embrace the enigmatic allure of the Black Widow, entitling you to a staggering 400 free spins on Pragmatic Play slots – a tantalizing prospect for the avid slot enthusiast.
Venture into the academic world with the Professor's offer, combining a 200% bonus up to €2,000 with an additional 200 free spins. If floral finesse is more your style, the Lotus option blooms with a 150% bonus up to €2,000 and a bountiful bouquet of 300 free spins.
For those seeking a balance between potency and panache, the Stinger option stings with an enticing 180% bonus up to €2,000 and an additional 200 free spins. The choices are a testament to Windetta's commitment to tailoring its welcome offerings to cater to a spectrum of player preferences.
Beyond this lavish reception, Windetta Casino continues to bestow its players with ongoing rewards. Keep an eye out for a variety of bonuses, from no deposit offers to reload incentives and cashback deals. These include a spectrum of options, such as a 20% bonus up to €1,500 and 40 free spins, a 40% bonus up to €500 and 40 free spins, a 50% bonus up to €500 and 50 free spins, a 15% bonus on each deposit up to €1,000, and a generous 25% weekly cashback offer up to €2,500.
As you navigate Windetta's realm, bonuses don't merely stop at your welcome – they manifest through various avenues, from tournaments to achievements and the captivating daily bonus map. Golden Roses, earned through gameplay, can be exchanged in the shop for additional Windetta bonuses, ensuring that the journey is replete with opportunities to enhance your gaming experience.
Windetta Casino Ongoing and Upcoming Tournaments
Windetta Casino pulsates with a dynamic energy, driven by its array of upcoming and ongoing tournaments that promise an adrenaline-infused gaming experience like no other. Eager to keep its players at the edge of their seats, Windetta offers a plethora of exciting and action-packed tournaments that cater to a spectrum of gaming preferences. These tournaments provide an avenue for players to showcase their skills, engage in thrilling competitions, and vie for enticing rewards. Whether you're drawn to strategy, luck, or a combination of both, Windetta's tournaments provide a captivating arena where players can test their mettle and revel in the fervor of competition. The casino's dedication to regularly hosting these events underscores its commitment to crafting an immersive and engaging environment that goes beyond standard gameplay, elevating the thrill factor and ensuring that there's always a new challenge or exhilarating showdown just around the corner.
Rated 93.16/100%
Slots
Prize Pool: 3030 Roses
Starts: 01 Sep 2023
Ends: 30 Sep 2023
Play Here
Rated 93.16/100%
Slots
Prize Pool: €10000
Starts: 01 Aug 2023
Ends: 31 Aug 2023
Play Here
Rated 93.16/100%
Slots
Prize Pool: €10,000
Starts: 01 Aug 2023
Ends: 31 Aug 2023
Play Here
Windetta Casino Bonus Codes
Navigating the realm of Windetta Casino is refreshingly straightforward, particularly when it comes to claiming bonuses. Unlike some platforms that necessitate the input of intricate bonus codes, Windetta Casino eliminates the need for such complexities. Players can take solace in the fact that Windetta's bonus system operates seamlessly without the requirement for bonus codes. This user-friendly approach ensures that players can focus their energy on enjoying the multitude of offerings and engaging in gameplay without the added step of hunting down elusive codes. Windetta Casino's commitment to simplicity and convenience in its bonus system is a testament to its dedication to providing an uncomplicated and enjoyable gaming experience, where accessing rewards is as effortless as it is gratifying.
Windetta Casino VIP Program
At Windetta Casino, the VIP experience is a journey through a hierarchy of elite status, with each level bringing forth a new echelon of prestige. Progression through the ranks is a testament to your prowess, as you ascend through the levels: Regime, Caporegime, Consigliere, Sotto capo, and finally, the pinnacle of distinction, Don.
Within the VIP enclave, a world of unique offers and special advantages awaits, echoing the allure of the casino's standard bonuses and promotions. Windetta Casino goes the extra mile to ensure its VIP clients are well-rewarded for their loyalty and commitment, creating an atmosphere of exclusivity that adds an extra layer of excitement to the gaming experience. Financial privileges are a cornerstone of Windetta's VIP treatment, amplifying the rewards for skill and luck. VIP players enjoy expanded withdrawal limits and higher cashback percentages, enhancing the potential for substantial winnings. Moreover, VIPs benefit from lower wagering requirements on received bonuses, exemplifying the thoughtful design behind the program.
The journey towards VIP status at Windetta Casino is marked by delightful welcome gifts. Upon entry, players receive a €25 boost to their account, a gesture that sets the stage for their elevated experience. The allure of the bonus store beckons with 3 Coins, unlocking a realm of possibilities and enhancing the thrill of gameplay. Special occasions are not forgotten, as Windetta Casino marks birthdays with a €5 gift, and ushers in the New Year with an additional €5 offering. A personalized touch defines the VIP experience at Windetta Casino, where a dedicated personal manager stands ready to assist. This 24/7 support ensures that players at all VIP levels can enjoy a seamless and enjoyable gaming journey, complete with tailored guidance and prompt responses to queries.
In summary, Windetta Casino's VIP Program is a testament to its commitment to delivering an enhanced gaming adventure. By offering a spectrum of benefits, from financial advantages to personalized attention, Windetta Casino transforms the pursuit of VIP status into an alluring and gratifying endeavor that enriches the overall casino experience.
Game Collection at Windetta Casino
Dive into an expansive realm of entertainment at Windetta Casino, where a treasure trove of over 7,500 games awaits your exploration. Here, the sheer abundance of options is harmoniously balanced with user-friendly organization, ensuring that even the most discerning players can easily find their preferred gaming experience. With an array of categories at your fingertips, including popular and new releases, mini-games, slots, jackpots, table games, and the immersive live casino, Windetta Casino offers a comprehensive array that caters to diverse tastes.
Yet, it's not merely the quantity that sets Windetta Casino apart; it's the quality that truly shines. Each game is a portal to a captivating world, meticulously designed to provide an immersive and engaging experience. The roster includes renowned titles from eminent developers such as Play'n GO, Pragmatic Play, Nolimit City, Thunderkick, and Hacksaw Gaming. The likes of The Dog House Megaways, Reactoonz, and Fire in the Hole xBomb captivate players with their engaging gameplay and thematic flair, ensuring that excitement remains a constant companion.
In the realm of live casino action, Windetta Casino raises the stakes by partnering with acclaimed software providers Evolution and Asia Gaming. Revel in the thrill of Lightning Blackjack, immerse yourself in the enigmatic realm of Sic Bo, and engage with the timeless allure of Roulette Live – all from the comfort of your chosen gaming environment.
For those seeking a fresh and exhilarating format, Windetta Casino presents a selection of crash games that inject a unique spin into your gaming experience. At the forefront of this category stands the Aviator casino game by Spribe, a high-octane challenge where timing is everything – cash out before the plane takes off. Alternatively, indulge in the cosmic excitement of Spaceman, an offering from Pragmatic Play that adds a novel dimension to your gameplay.
In essence, Windetta Casino's game collection isn't just a compilation of titles; it's a symphony of diverse experiences meticulously curated to cater to every gaming palate. With a harmonious blend of quantity, quality, and innovation, Windetta Casino beckons players to embark on an odyssey of entertainment that resonates with excitement, engagement, and endless possibilities.
Software Providers at Windetta Casino
Windetta Casino stands as a testament to its dedication to an exceptional gaming experience through its collaboration with renowned software providers. From the captivating slots of Play'n GO to Pragmatic Play's diverse game offerings, each provider contributes a unique flavor to the casino's rich tapestry of games. Nolimit City adds innovation and cutting-edge graphics, while Thunderkick infuses creativity and imagination into the collection. Hacksaw Gaming introduces excitement with scratch cards and instant wins, and the live casino arena is enhanced by Evolution and Asia Gaming, ensuring a seamless and immersive real-time gaming encounter. This collaborative approach cements Windetta Casino as a premier hub for diverse, top-quality gaming, combining industry expertise to cater to a wide range of player preferences.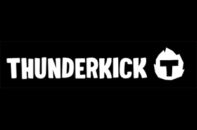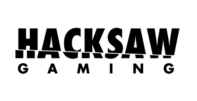 Payment Methods Available at Windetta Casino
Windetta Casino boasts a comprehensive selection of payment methods, ensuring a seamless and convenient experience for players when it comes to depositing and withdrawing funds. Among the array of options available, traditional choices like Visa and MasterCard stand as reliable avenues for secure transactions. E-wallet enthusiasts are catered to with options such as Neteller and Skrill, providing swift and hassle-free transfers. But the choices don't end there; Windetta Casino goes the extra mile by offering a diverse range of payment methods, ensuring that players can select the option that best suits their preferences and needs. With a commitment to accessibility and user satisfaction, Windetta Casino's extensive payment method selection enhances the overall gaming experience, allowing players to focus on the excitement and enjoyment of their gameplay.
Withdrawal Limits at Windetta Casino
Windetta Casino places a structured approach to withdrawal limits, ensuring a fair and balanced process for players seeking to cash out their winnings. For each individual transaction, a maximum withdrawal limit of €1000 is set, providing a clear framework for secure and manageable withdrawals. Over the course of 24 hours, players can withdraw up to €3000, allowing for consistent and accessible access to their funds. On a monthly basis, Windetta Casino sets a ceiling of €50000 for withdrawals, providing a substantial upper limit that accommodates a range of player preferences and gaming experiences. These carefully determined withdrawal limits reflect Windetta Casino's commitment to transparency and player-centricity, creating an environment where financial transactions are as reliable and accommodating as the gaming itself.
Windetta Casino Accepted Currencies
Windetta Casino embraces a global audience by accepting a diverse array of currencies, ensuring a seamless and inclusive gaming experience for players from various corners of the world. Among the accepted currencies, players can engage in gameplay using Euros (EUR), Canadian Dollars (CAD), Swedish Krona (SEK), Polish Złoty (PLN), Russian Ruble (RUB), Hungarian Forint (HUF), New Zealand Dollars (NZD), and Australian Dollars (AUD). This wide spectrum of accepted currencies reflects Windetta Casino's commitment to catering to an international player base, facilitating transactions and gameplay in a range of monetary units, thereby enhancing accessibility and convenience for players regardless of their geographical location.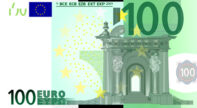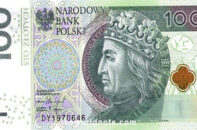 The Live Casino at Windetta
Immerse yourself in the dynamic world of Windetta's Live Casino, where real-time interaction with live dealers and fellow players brings an authentic casino experience to your screen. With classic table games like Roulette, Blackjack, Baccarat, and Craps, powered by Evolution and Asia Gaming, Windetta's Live Casino offers a diverse range of options. State-of-the-art technology and high-definition streaming ensure a sophisticated and engaging atmosphere, while charismatic live dealers enhance the personal touch. Interactive features enable player interaction, fostering a sense of community, making Windetta's Live Casino a captivating destination for both experienced players and newcomers looking for electrifying gaming moments.