Polish Zloty Casinos - Ideal Sites for Polish Players
There is a vast number of fantastic online casinos that accept Polish players and allow you to complete transactions in Polish Zloty, so finding the online venue that is right for you might be easier than you think! Since we are all about helping out, we have created this thorough casino guide that helps you select a platform that suits you in just a matter of minutes. No matter what your preference is, we are sure that you will find what you are looking for here at CasinoLandia. Without further ado, let's get started with our top Polish Zloty Online Casino choices.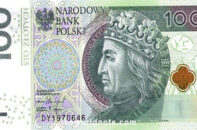 Polish Złoty
Code: PLN
Symbol: zł
Popularity: 97%
Number of Casinos: 184
The Highest Ranked Casinos Accepting Polish Zloty (PLN) on CasinoLandia
At CasinoLandia, we've meticulously reviewed and ranked the top online casinos that accept Polish Zloty (PLN). Our team has scoured the web to bring you the most reputable and exciting casinos catering to PLN users. These casinos have been rigorously assessed for their game variety, security, bonuses, and overall player experience. Whether you're a seasoned gambler or just getting started, our list of the highest-ranked PLN casinos ensures that you can enjoy the thrill of gaming with confidence. Explore our comprehensive guide to find the perfect casino for your PLN gaming adventures.
What is the Polish Zloty (PLN)
The Polish Zloty, represented by the symbol "zł" and the currency code PLN, is the official currency of Poland. This currency has a rich history dating back to the Middle Ages, making it an essential part of the country's economic identity. The word "zloty" itself translates to "golden" in Polish, and this name reflects its historical connection to gold coins.
The modern Polish Zloty has undergone several transformations since its inception. It was first introduced in the 14th century, and throughout its history, it has seen various changes, including conversions to other currency systems during times of political shifts and economic reforms. The current form of the Zloty has been in use since the early 1990s, and it plays a pivotal role in the nation's financial landscape.
The Polish Zloty is subdivided into 100 groszy. Banknotes and coins in various denominations are used for everyday transactions. The banknotes are typically available in values of 10, 20, 50, 100, and 200 PLN, while coins are issued in 1, 2, 5, 10, 20, and 50 groszy, as well as 1, 2, and 5 PLN.
As for its exchange rate, the value of the Polish Zloty can fluctuate depending on economic conditions, trade, and international factors. It is important for anyone dealing with PLN, including online gamblers, to keep an eye on currency exchange rates to ensure they are making informed decisions regarding their gaming finances.
Understanding the Polish Zloty is crucial for online casino enthusiasts who wish to engage in gaming with this currency. With its fascinating history and continued relevance in modern Poland, the Zloty is not only a means of financial exchange but also a symbol of the nation's economic resilience and growth.
Key Facts about the Polish Zloty
Polish Zloty (PLN)

| | |
| --- | --- |
| Symbols | zł |
| Nicknames: | None |
| ISO 4217 code: | PLN |
| Central Bank: | National Bank of Poland |
| Currency Subunits: | Grosz = 1/100 of a Zloty |
| Banknote Denominations: | 10, 20, 50, 100, 200 zł |
| Coin Denominations: | Coins: 1, 2, 5, 10, 20, 50 gr. 1, 2, 5 zł |
| Countries using this currency: | Poland |
| Currencies pegged to PLN: | No currencies |
| PLN is pegged to: | No currencies |
The Top 5 Polish Zloty Casinos Explained
An extensive analysis of the advantages and primary quality benchmarks of our top five casinos that conduct transactions in PLN.
Polish Zloty – History and Tradition
The Polish Zloty, with its rich history and tradition, is more than just a currency; it's a symbol of Poland's economic resilience and cultural heritage. Its history dates back to medieval times when the first gold and silver coins were minted in the region. Over the centuries, the Zloty went through various transformations, reflecting the country's political changes and economic growth.
During the late 18th century, Poland was partitioned by neighboring powers, leading to the disappearance of the Zloty as an official currency. However, with the reestablishment of an independent Poland in the aftermath of World War I, the Zloty returned and became a symbol of the nation's sovereignty.
One of the most significant milestones in the history of the Zloty was the transition from a centrally planned economy to a market economy in the early 1990s. This marked a turning point as Poland embraced economic reforms, and the Zloty became a fully convertible currency, freely traded on international markets.
Today, the Zloty stands as a testament to Poland's vibrant history and its ability to adapt to the ever-changing economic landscape. As online casinos and gaming platforms continue to welcome PLN transactions, the Zloty plays a pivotal role in the gaming experiences of Polish players, bridging the gap between tradition and modernity in the world of online gambling.
Advantages of Using Polish Zloty (PLN)
Using Polish Zloty (PLN) as your currency of choice in the world of online gambling offers a multitude of advantages. Whether you're a seasoned player or a newcomer to the gaming scene, understanding these benefits can help you make informed decisions and enhance your gaming experience. Here, we present a comprehensive list of the advantages of using PLN in the online casino realm.
| Advantage | Description |
| --- | --- |
| 1. Lower Currency Conversion Costs | When you gamble with PLN at casinos that support this currency, you can avoid conversion fees and unfavorable exchange rates, saving you money. |
| 2. Simplicity and Convenience | Using your native currency simplifies the entire gambling process, making deposits, withdrawals, and tracking your spending more convenient. |
| 3. Enhanced Bankroll Management | Gambling in PLN allows you to have a better grasp of your bankroll, aiding in responsible gaming practices. |
| 4. Access to Local Payment Methods | Polish players can leverage local payment options, ensuring smooth and familiar transactions. |
| 5. No Language Barrier | When gaming with PLN, you won't face language barriers or confusion regarding currency symbols and values. |
| 6. Regulatory Compliance | Playing with PLN ensures compliance with Polish gambling regulations, providing a secure gaming environment. |
| 7. Promotions and Bonuses | Many online casinos offer exclusive promotions and bonuses tailored for PLN users, providing added value. |
| 8. Transparent Transactions | PLN transactions are transparent, helping you keep track of your financial activity for responsible gambling. |
| 9. Support for Local Economy | By using PLN, you contribute to the local economy and foster growth in the Polish online gambling sector. |
| 10. Comfort and Peace of Mind | Playing in your home currency, PLN, provides a sense of comfort and peace of mind while enjoying online casino games. |
Payment Methods with Polish Zloty (PLN)
In the world of online gambling, having access to diverse and secure payment methods is crucial for a seamless gaming experience. Fortunately, when it comes to using Polish Zloty (PLN) as your currency of choice, you'll find a wide range of payment options that cater to the needs of Polish players. Whether you prefer traditional banking methods, e-wallets, or other innovative solutions, online casinos supporting PLN transactions often provide a variety of payment methods to suit your preferences. This flexibility ensures that you can easily manage your deposits and withdrawals, making your gaming journey not only enjoyable but also hassle-free. From credit and debit cards to e-wallets and even localized payment solutions, the availability of these payment methods in PLN empowers you to make secure and efficient financial transactions while indulging in your favorite casino games. So, you can have peace of mind knowing that your financial transactions are well-supported in your native currency, PLN, making the online gambling experience both convenient and enjoyable.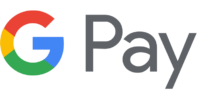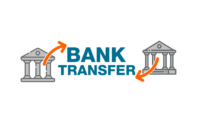 Find the Greatest Polish Zloty (PLN) Casinos
Finding the greatest online casinos that cater to Polish Zloty (PLN) enthusiasts is a crucial step in your online gambling journey. At CasinoLandia, we are dedicated to helping you in this quest. Our team has meticulously reviewed and assessed numerous online casinos to identify the finest options for players seeking the ultimate gaming experience in PLN. We prioritize factors such as game variety, security, bonuses, and overall user experience when evaluating these casinos. Our goal is to bring you a curated list of the top PLN casinos, making your selection process straightforward and efficient. Whether you're an experienced gambler or new to the world of online casinos, our comprehensive guide will lead you to the perfect gaming destination. By choosing one of the greatest Polish Zloty casinos we recommend, you can be confident that you're embarking on an exciting and secure gaming journey, all while transacting in your preferred currency, PLN. Join us at CasinoLandia to explore these top-notch options and elevate your online gambling experience.
The Majority Markets in Europe That Accept Polish Zloty (PLN)
The use of Polish Zloty (PLN) as a currency is primarily limited to Poland. While Poland is the official and dominant market for PLN, it's essential to note that outside of Poland, the acceptance of PLN is limited, and it is not widely used in other European markets. The currency's significance and prevalence are most pronounced within the borders of Poland, where it serves as the official currency for all financial transactions. Therefore, when venturing into online gambling or other financial activities in Europe, it's crucial to be aware that PLN may not be accepted or commonly used in countries outside of Poland.
Other Popular Currencies in Online Casinos
Visit the Capital of CurrencyLandia at the heard of CasinoLandia for info on each of the major currencies on Earth.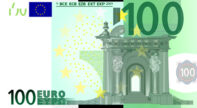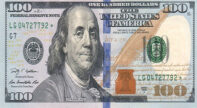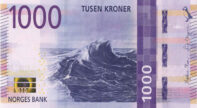 Common Asked Questions for Polish Zloty (PLN) Casinos
We are eager to respond to your questions!
How can I deposit and withdraw using Polish Zloty at an online casino?
Depositing and withdrawing using Polish Zloty (PLN) at an online casino is a straightforward process. Most reputable PLN casinos offer a variety of payment methods to facilitate transactions. To deposit, follow these steps:
Create an account at your chosen PLN casino.
Navigate to the cashier or banking section.
Select the deposit option and choose PLN as your currency.
Pick your preferred payment method (e.g., credit card, e-wallet, bank transfer).
Enter the deposit amount and follow the on-screen instructions.
Confirm the transaction, and your funds will be credited to your casino account instantly.
Withdrawing is equally easy:
Visit the cashier or banking section.
Select the withdrawal option and specify PLN as your currency.
Choose your preferred withdrawal method.
Enter the amount you wish to withdraw.
Complete the withdrawal request, and your funds will be processed per the casino's withdrawal policies.
Are there any fees associated with Polish Zloty transactions at online casinos?
The fees associated with PLN transactions at online casinos can vary. Some casinos may charge fees for specific payment methods or currency conversions. It's essential to review the casino's terms and conditions or contact their customer support to understand any potential fees before making transactions. However, many PLN casinos strive to offer fee-free transactions to enhance the player experience.
What are the advantages of playing at a Polish Zloty casino?
There are several advantages to playing at a Polish Zloty casino:
Lower Currency Conversion Costs: Playing in PLN avoids conversion fees and unfavorable exchange rates.
Simplicity and Convenience: PLN casinos offer easy transactions in your native currency, making deposits and withdrawals hassle-free.
Enhanced Bankroll Management: Playing in PLN allows you to manage your bankroll effectively, promoting responsible gambling.
Access to Local Payment Methods: Polish players can use familiar and localized payment options.
Exclusive Promotions: Many PLN casinos offer bonuses and promotions tailored to PLN users.
What are the popular payment methods available at Polish Zloty casinos?
Popular payment methods at PLN casinos include credit and debit cards, e-wallets (such as Skrill and Neteller), bank transfers, and prepaid cards. Additionally, local payment options like Przelewy24 are often available to Polish players. These methods offer flexibility and security for transactions in PLN.
Can I set deposit and spending limits at Polish Zloty casinos?
Yes, many Polish Zloty casinos provide responsible gaming tools that allow you to set deposit limits, spending limits, and even self-exclusion periods. These features empower players to manage their gaming activities responsibly and in line with their budgets. Utilizing these tools can help ensure an enjoyable and safe gaming experience.
CasinoLandia's Summary of Polish Zloty (PLN) Casinos
We at CasinoLandia understand the importance of facilitating a seamless gaming experience for PLN enthusiasts, and that's why we've meticulously researched and reviewed the best casinos that cater to this currency. Our summary includes essential details about these casinos, such as their game offerings, security measures, available bonuses, and overall user experience. By relying on CasinoLandia's summary of PLN casinos, you can quickly identify the top gaming destinations that align with your preferences and gaming needs. Our mission is to guide you to the most reputable and enjoyable online casinos, all while ensuring that you have access to detailed information about their PLN offerings. So, whether you're a seasoned player or just starting your online gambling journey, our summary of Polish Zloty casinos is your trusted resource for making well-informed choices and enhancing your gaming adventure.