Spribe
Spribe is a growing software development company that was founded in 2018 and is officially based in Ukraine. The company has been growing tremendously and achieving significant success over the years while striving to meet players' high expectations and online casino operators' high requirements. The provider has quite an intriguing showcase - it offers new generation Turbo Games that are perfectly tailored to fit bettors' ever-growing needs. Undoubtfully, we could say that the developer's most popular game is Aviator and it is well-kn
...
own for launching this hyper-exciting casino game. In the article below, we at CasinoLandia will talk you through the provider's way of operating in the iGaming industry and how its game portfolio has evolved through the years. Let's get started!
Spribe restricts players from United States
Spribe
Number of games: 10
Country: Ukraine
Number of casinos: 238
Year Established: 2018
Live Games:
Scratchcards:
Slots:
Table Games:
Tournaments:
Table Game Collection of Spribe
Spribe's portfolio of games is quite intriguing to look at. The developer doesn't offer any slot games, however, it offers Turbo Games which are actually a mix of new generation and traditional casino games while being targeted at Generation Y. Browse them below and get to know them with the help of our CasinoLandia in-depth reviews!
The Best Spribe Casinos on CasinoLandia
Spribe is a well-known and well-respected software developer that many fine online casinos want to partner with. We at CasinoLandia have researched the iGaming market to find the best online casinos that partner with Spribe and have given them comprehensive reviews that will help you get well-aware of the essential aspects of these betting sites in a much faster and more thoughtful manner.
Casino Tournaments on Spribe Games
Unfortunately, currently, there are no ongoing tournaments offered by Spribe Games. Nevertheless, we are committed to enhancing your gaming experience and constantly updating our offerings. Please stay hopeful for upcoming updates and announcements, as we may introduce thrilling tournaments in the near future. Meanwhile, feel free to enjoy our extensive collection of top-notch casino games provided by Spribe. Immerse yourself in the excitement they bring and keep an eye out for more exciting opportunities to display your skills and compete for fantastic rewards!
Our News about Spribe Slots & Casinos
Spribe Company Snapshot
Spribe is a well-known software provider that has been operating in the iGaming industry only for about 5 years, however, for this short period of time, the developer has proven to everyone its phenomenal qualities and capabilities. Spribe is well-known for launching its most famous game Aviator – a title that boosted the iGaming market with its launching. However, a significant detail about Spribe's way of operating in the iGaming industry is that its licenses are given from Malta and the United Kingdom Gambling Authorities. The developer's highest aim is to deliver a safe and secure, yet highly entertaining gaming environment to fit the new generation of gamblers' needs.
The history of Spribe begins in 2018 when the developer was officially founded in the capital of Ukraine – Kyiv. The developer has begun its journey of delivering high-quality game content in the global iGaming market by launching over 14 Turbo games, the primary gaming products it develops to this day. The developer has never been interested in launching slot games, on the other hand, it has been determined to fill the iGaming market with new and innovative casino games that haven't been at the center of attention. Such games are the Turbo Games it develops, starting with the first one – HotLine. Since then, the developer's showcase has been evolving to cover more game types such as Poker and Skill games.
Top Games of Spribe
Spribe offers a range of superior quality games, and notable among their impressive titles are:
1. Aviator
Aviator, developed by Spribe, presents an inventive and enthralling game that transports players on an exhilarating virtual flight through the skies. Its dynamic paytable, adjustable risk levels controlled by players, and real-time flight progress make for an exceptional and interactive gaming experience. This game strikes a perfect balance between low-medium volatility and a generous RTP, ensuring a satisfying and rewarding gameplay for all types of players. Furthermore, Aviator's seamless mobile compatibility adds to its allure, enabling players to enjoy the thrill of aviation-themed gaming on the move.
2. Hotline
Hotline, originally rooted in the eSports industry, offers a fast-paced and captivating gaming experience with the potential to win up to 600 times the original bet. The game's origins in eSports ensure an exciting and competitive atmosphere, keeping players engaged throughout.
One of the standout features of Hotline is its auto-play option, allowing players to customize various settings. This feature enhances convenience and flexibility, letting players tailor the gameplay to their preferences. Whether players want to maintain a rapid pace or take a more leisurely approach, the auto-play option provides the freedom to do so.
With its combination of eSports influence, fast-paced gameplay, and substantial winning potential, Hotline is sure to entice players seeking an adrenaline-filled gaming experience with the chance to score impressive rewards.
3. Keno
Keno is an exciting lottery-style gambling game where players have the opportunity to select up to 10 numbers from a pool of 36. The wager is determined based on the number of chosen numbers and how many of them match the numbers drawn during the game. The more numbers a player matches, the higher the potential payout. The real thrill in Keno comes when a player successfully matches all 10 numbers, leading to a substantial and rewarding win.
For added convenience and flexibility, Keno also offers an autoplay option. This feature allows players to customize various settings, enabling them to automate the game and adjust parameters to suit their preferences. Whether players want to play at a rapid pace or take a more relaxed approach, the autoplay option caters to their individual style.
With its lottery-like gameplay, potential for significant wins, and the convenience of autoplay, Keno provides an enjoyable and engaging gaming experience for gambling enthusiasts.
4. Plinko
Originating from a well-known American game show, this straightforward yet thrilling game has found a new resurgence in cryptocurrency casinos and is now becoming a sensation in the realm of online casinos.
The gameplay is simple: players are presented with a board containing three colored buttons. When they press one of these buttons, a disc descends from the top of the board, navigating through pegs, and ultimately landing on one of the bottom coefficients. These coefficients represent multipliers of the initial bet, determining the player's winnings. The anticipation of where the disc will land adds excitement to the game.
What makes this game even more appealing is the ability for players to adjust the number of pins on the board, allowing them to tailor the difficulty level to their preference. This feature ensures that players of all skill levels can enjoy the game and challenge themselves accordingly.
Furthermore, the game offers an autoplay option, adding a layer of convenience and customization. With this feature, players can automate the game and adjust various settings to suit their individual playing style. Whether players want a more hands-on experience or a more relaxed approach, the autoplay option caters to their needs.
Thanks to its ties to a popular game show, simple yet engaging gameplay, and the added convenience of autoplay, this game has become a hit in cryptocurrency casinos and is now gaining traction as an exciting addition to the world of online casinos.
5. Mines
In this thrilling game, players encounter a field filled with both stars and treacherous land mines. The objective is to reveal as many stars as possible without encountering a mine. Each time a star is revealed, the winnings increase, creating an added incentive to continue exploring the field cautiously. The key to success lies in skillfully navigating the field, as players must exercise caution to avoid detonating a hidden mine. The challenge adds an element of excitement and anticipation to each move, making the game both engaging and suspenseful.
The opportunity to cash out after each successful guess allows players to secure their winnings at any point, ensuring they don't risk losing everything in a single move. This option empowers players to make strategic decisions based on their progress and risk tolerance.
Play Spribe Games for Free
Spribe Games offers a diverse selection of captivating games that you can enjoy for free. With no cost or obligation, players can dive into a world of thrilling entertainment. Experience the excitement of their innovative titles, ranging from classic casino favorites to unique and engaging gaming experiences. Whether you're a seasoned gamer or just looking to have some fun, Spribe Games provides a fantastic opportunity to explore and enjoy their offerings without any financial commitment. So, get ready to immerse yourself in the world of free gaming with Spribe and experience endless hours of enjoyment.
New Spribe Casinos
Searching for the most recent online casinos that offer Spribe games? Check out the latest additions that have been verified and added to our list.
Spribe Casino Bonuses
Spribe's exceptional game collection can be found in numerous top-notch online casinos, and many of these casinos regularly offer special bonuses tailored to their games for new customers. Don't miss the opportunity to explore our Bonuses page, where you'll find a complete filter of the latest bonuses from popular casinos that host Spribe's fantastic games and allow real-money betting. If you're looking to maximize your gaming experience and enjoy the top Spribe bonuses available at the moment, here are the current top 5 offers to take advantage of.
The Latest Spribe Games Deliver an Exceptional Experience!
Spribe Games genuinely stand out with incredible features and functionalities that make them differ from the rest in the iGaming market. As we already mentioned, the developer launches Turbo Games, Poker, and Skill casino games globally. One of the provider's most significant games is called Aviator. This game stands out with features such as real-time statistics and reports, live bets, and even an in-game chat option. Free bets and rain promos are among the thrilling privileges you could take advantage of while playing this game. With the idea of turning players into a part of a community, the developer has launched this socially engaging casino game. This is a provably fair mini-game with an RTP of 97% that is suitable for all devices and platforms.

There are 9 Turbo Games launched by Spribe in total – HotLine, Keno, Goal, Plinko, HiLo, Dice, Mines, Mini Roulette, and Aviator. These games deliver an exceptional experience due to the high-quality mechanics that are implemented during their development process. For example, Keno is a lottery-like casino game whose aim is for the player to choose 10 out of 36 numbers that have to match in order to win big. Goal is a game of chance that requires the player to get to the end of the football field and score a goal in order to win big. Of course, Spribe develops not only games of chance and luck, but also various Skill-based games that we will talk you through later in the article so stay tuned!
Outstanding Jackpots to Hit at Spribe Casinos
While Spribe's casino games do not include a jackpot feature, they offer a wide array of other impressive features and functionalities to keep players entertained. If you are specifically seeking a game with in-game or progressive jackpot features, we recommend exploring the game collection of a reputable Spribe online casino and considering options from other software providers. At CasinoLandia, we have curated a diverse selection of such games on our website, giving you plenty of choices to find the excitement you're looking for. So, feel free to browse our listings and discover thrilling jackpot options from various software providers to enhance your gaming experience.
Attention-keeping Table and Card Games Developed by Spribe
Spribe is renowned for its impressive lineup of table and card games, including classics like Roulette, Poker, and HiLo, infused with a captivating twist of innovation and modernity. Apart from these popular titles, they also offer unique card games like Seka and Burt, which stand out with their P2P gaming solutions, various board skins, Spin game modes, and a plethora of tournament options such as Buy-In, Re-Buy, Satellites, Freeroll, and more. In addition to these, Spribe's showcase also includes Domino and Backgammon, providing players with diverse and engaging gaming experiences.
Among Spribe's offerings, Poker takes center stage as one of the most thrilling games. It boasts loyalty systems to reward dedicated players, personalized offers to enhance individual experiences, gamified missions to add an element of challenge, and other engagement tools to keep players hooked. With an array of innovative features and a focus on player satisfaction, Spribe continues to deliver exciting and modern table and card games that captivate players from all walks of life.
Claim these Lucrative Bonuses and Smashing Promotional Deals at Spribe Casinos Now!
At CasinoLandia, we have thoroughly reviewed and listed the top online casino brands that have partnered with Spribe, ensuring comprehensive coverage for our users. Our reviews focus particularly on their enriched bonus programs, giving players valuable insights into the available promotions.
These reputable online casinos offer a wide range of enticing bonuses, including generous welcome bonuses, additional free spins, cashback rewards, reload bonuses, one-time special offers, and bonuses tailored to specific occasions. However, we always advise players to read and understand the complete terms and conditions of each bonus before claiming them to ensure a smooth and enjoyable gaming experience.
Moreover, Spribe's games themselves incorporate rewarding features, such as free bets and rain promos, adding further excitement and value for players. With a combination of top-notch online casinos and rewarding in-game features, Spribe continues to deliver captivating gaming experiences that leave players coming back for more.
Spribe Casino Games on the Go – Mobile Optimization
All Spribe games are completely mobile-compatible thanks to the usage of the latest HTML5 technology. These games can easily be reached via multiple devices such as PC, laptops, tablets, and mobiles. Whether you are using an iOS, Android, or another platform, it will be completely compatible with these games. As a result, they can be played even on the go, on small and large screens, in a vertical or horizontal mode, depending on your preferences.
Spribe Casinos – How to Deposit and Withdraw fast and easy
The best Spribe online casinos offer a great range of trustworthy and reliable payment methods which you can use for depositing and withdrawing your funds. Such options may include usual fiat payment methods such as credit/debit cards, e-wallets, and bank transfers. The interesting thing is that there is a wide range of crypto-friendly online casinos that partner with Spribe and many Spribe games that are oriented to crypto casinos. This means that you can use popular cryptos such as Bitcoin, Litecoin, Ethereum, and others to place your bets and withdraw your winnings via a digital crypto wallet. Read these payment methods' full T&C before choosing them as your preferred option!
Spribe Casinos License, Certificate, and Regulation Information
Glad to say, Spribe is a fully licensed and certified software developer that delivers a safe and secure gaming environment. Spribe has obtained a license and a certificate from the Malta Gambling Authority and the United Kingdom Gambling Authority. These are the world's two most reputable and trustworthy gambling jurisdictions and they regulate and monitor the way this company operates in the iGaming market constantly. As a result, the provider maintains a high level of safety, security, and privacy.
Rated 97/100%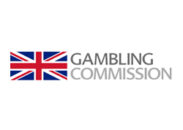 United Kingdom Gambling Commission
Rated 96/100%
Spribe Casinos – Guaranteed Safety, Security, and Players Protection
An important detail about Spribe casino games is that they are all certified and proven to be provably fair. These games are categorized to be provably fair and safe for players worldwide. They have an implemented SSL technology that ensures players' sensitive data and delicate details protection. Moreover, all online casinos that partner with Spribe and are listed and reviewed on our site at CasinoLandia also hold licenses from trustworthy and well-reputed gambling jurisdictions that monitor their actions up to the highest security standards in the iGaming industry.
CasinoLandia's Summary of Spribe Casinos
Spribe is a well-known software developer that focuses on developing thrilling Turbo Games, card games, and table games. The provider's showcase lacks slot games and live dealer games, nor does it include sports betting options, however, its innovative-driven casino games stand out from the rest. The developer strives to implement details from the traditional casino games while also featuring new generation functionalities that are targeted at Generation Y. We at CasinoLandia give our approval to the provably fair, certified, and modern casino games by Spribe that is a top-class growing developer with the ambition and potential to achieve great success in the future!
Commonly asked questions about Spribe
What are the most popular slots by Spribe?
The most popular Spribe slots in 2023:

| # | Slot Name | CasinoLandia Rating | RTP | Volatility | Layout | Launched |
| --- | --- | --- | --- | --- | --- | --- |
| 1 | Plinko | 97.95% | 97% | Medium | | 20/01/2021 |
| 2 | Aviator | 97.00% | 97% | Low Medium | | 10/02/2021 |
| 3 | HotLine | 90.75% | 97% | High | | 20/10/2021 |
| 4 | Mini Roulette | 90.64% | 97% | High | | 29/06/2021 |
| 5 | Mines | 90.35% | 97% | Medium | 5x5 | 12/09/2021 |
| 6 | Keno | 90.33% | 97% | High | | 01/07/2021 |
| 7 | Plinko | 90.13% | 97% | High | | 20/01/2021 |
| 8 | Dice | 90.12% | 97% | High | | 31/08/2021 |
| 9 | HiLo | 90.00% | 97% | High | | 10/02/2021 |
| 10 | Goal | 89.65% | 97% | Medium | 4x3 | 12/09/2021 |
What are the newest slots by Spribe?
Which Spribe Slots have Highest Return to Player (RTP)?
Does Spribe stream Live Casino Games?
No, Spribe does not stream live games at this time.
What are the themes of Spribe slots?
No results found for Spribe
Where is Spribe based and when was the company founded?
Spribe is headquartered in Ukraine. The company is established in the year 2018.
What are the best current bonuses for Spribe games?