Gibraltar Gambling Commission
All Gibraltar Licensed Casinos are subject to the Gambling Act 2005. The Gibraltar Licensing Authority is in charge of issuing remote gambling licenses, such as those for telephone and internet wagering, in accordance with the law. In the past, the Licensing Authority only granted licenses to gaming enterprises that had a track record of success in other countries. The jurisdiction will also take into consideration the licensing of well-financed start-ups and growing businesses that want to migrate from other jurisdictions, as long as they are suitably funded.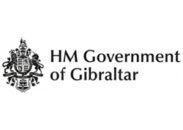 Gibraltar Gambling Commission
Casinos listed: 1
Country: Gibraltar
Website: www.gibraltar.gov.gi
Landia Rating: 94
CASINOS WITH GIBRALTAR LICENSE
Casinos with an active license from the Gibraltar Gambling Commission (GRA)
CASINO LICENSING IN Gibraltar – INTRODUCTION
CASINOS WITH AN ACTIVE LICENSE FROM THE GIBRALTAR GAMBLING COMMISSION
Applicants seeking to enter new markets outside the European Union must have a well-defined business strategy and a source of genuine money in place. Gambling licenses have been available in Gibraltar since 1998, before the Act. However, the Gibraltar Regulatory Authority (GRA) monitors these licenses following their introduction. GRA has established itself as a reliable source of information throughout the years. Therefore, it has gained a reputation for being an authoritative and fair government, delivering the ideal mix of cheap taxes, no VAT fees, or labor shortages. An annual permit from the Gibraltar Regulatory Authority is the sole option available. There is a one-percent gambling tax on winnings up to 342.5 million and an annual licensing fee of 32000. Gibraltar has been able to keep licensing standards strict while still ensuring that each player is well-protected and happy as a result of these sufficient revenue numbers.
At this time, the iGaming Industry is saturated with operators of online casinos. Each and every one of them does all in their power to run the most thrilling advertising campaign or even simply the most eye-catching welcome bonus possible. When selecting a reputable online casino, however, you should never base your decision on the incentives available at that casino.
In order for you to have a successful gaming experience, there are a variety of additional aspects of the game that need to be taken into consideration. A license to operate a casino is one of them. If a specific brand occurs to get a license from a recognized jurisdiction such as Gibraltar, it is sure to say that the casino in question is absolutely trustworthy.
Numerous internet casinos are subject to regulation by the Gibraltar Regulatory Authority. However, this surely is not a definitive list, and you may play at various operators.
888 Casino is a great place to start if you want to play online casino games. 888 Casino first opened its doors to players in 1997 as a pioneer in the online gambling business and as a member of the illustrious 888 Holdings Group. There have been over 25 million subscribers since then who have reaped the benefits of the brand's tremendous diversity and its award-winning gaming library. You're playing with the finest at 888 Casino. Many gamblers decide to put their money into the casino because of the many awards it has won, such as the 2015 Gaming Intelligence Award for Best Casino Operator. Whenever on the hunt for a new online casino, the brand is safe and trustworthy, making it an excellent choice.
One more online casino licensed by the GRA has opened its doors: 777 Casino. Its reputation for being a unique online casino only becomes stronger with time and the casino's continued progress to new and radical levels. The fact that 777 Casino is overseen by some of the most famous regulatory authorities in the world is another proof of the brand's trustworthiness. Join the online 777 Casino community and start earning money right now. Every week, you'll be treated to incredible marketing campaigns and a gaming experience that's second to none. Make sure you don't lose out on the brand's benefits, or you'll regret it in the long run.
REGULATION ON GIBRALTAR LICENSED CASINOS
Offshore companies have always considered Gibraltar to be a key site. Since 1998, the peninsula has given awarded gambling licenses to deserving applicants. Nonetheless, Gibraltar's Gambling Act 2005 introduced additional rules for the island. As a result, the Act is Gibraltar's fundamental law covering all gaming enterprises. The Gambling Commissioner is the government agency in charge of enforcing these rules. Gambling firms are also given a code of conduct by the Gibraltar Gambling Commissioner every year. There is a Gibraltar Licensing Authority that issues permits.
Almost every firm in the world has suffered as a result of the global financial crisis that began in 2008. On the other hand, Gibraltar-based gaming has been spared the worst of the effects of the financial crisis since it continues to thrive. This economic expansion at the time was most likely due to the advantageous taxes, vat exemption, and a huge team of motivated employees. There's little doubt that Gibraltar is the best place to get a license for an online casino.
HOW TO OBTAIN A LICENSE FROM THE GGC
Gibraltar is a jurisdiction known to be one of the most economically attractive in Europe. Therefore, local legalization of gambling is designed to maintain a high level of reputation and certain tax advantage. However, like many other licenses, obtaining a license from the Gibraltar Gambling Commission isn't as easy as you may think. Sure, the steps we are about to explain might sound like a piece of cake, but trust us, it is much more than that. For starters, the license applicant must comply with specific requirements, such as the brilliant reputation of shareholders and founders. Along with that, the company should prove its experience in the gambling industry and, most importantly, have a license in a jurisdiction other than Gibraltar. The requirements don't stop here; there are many more which could be considered as a small detail, though they are crucial when applying for a license from the GGC. Next up, the applicant has to obtain permission from Gibraltar officials, then submit the necessary documentation and pay the corresponding fees and taxes. As said, it might sound simple to some, but a minor inconvenience might turn the whole process into a time-consuming mess.
REPUTATION OF CASINO LICENSING FROM GIBRALTAR
Gibraltar is capable of a wide range of actions to provide a safe and fair gaming environment for its citizens. To guarantee a pleasant experience, we've outlined some of the actions the nation took above, so be sure to pay attention. To be sure, this list isn't exhaustive. There is a lot that the GRA can do for your online casino. The authority, for example, will safeguard players' money and enforce fair play. The authorities go to great lengths to guarantee that age verification is relevant. Therefore minors are given much too much protection.
SAFETY IN GIBRALTAR LICENSED CASINOS
The iGaming industry's integrity is a top priority for GRA. The nation makes several efforts to maintain a fair and safe environment. It is one of the GRA's core values to promote responsible gambling. This means that all licensees must provide self-exclusion methods that have been suggested by industry organizations like GamCare, among others. And the Gibraltar Government's reputation for fair gaming extends well beyond Gibraltar. Every regulated gambling site must have an independent audit business that the GRA has vetted. eCOGRA and iTech Labs are among them.
Gibraltar-licensed casino businesses should adhere to a tight code of conduct to prevent the laundering of illicit funds. All online casinos must follow the Anti-Money Laundering Code of Practice. According to the Fourth EU Anti-Money Laundering Directive.
WHY HAVING AN ACTIVE GGS LICENSE MATTERS – AND HOW IT BENEFITS THE PLAYER
Gibraltar-licensed casinos provide various advantages. We've prepared a list of the pros of gambling with this kind of operator. Even if it isn't thorough, we tried our best to compile the most persuasive overview of the advantages of betting at a Gibraltar-licensed casino.
To begin with, Gibraltar's gaming sites are entirely safe and reliable. As a result, you will not have to worry about whether or not the information you provide will be disclosed to a third party. Online casinos licensed in Gibraltar will safeguard you to the fullest degree since they have earned a solid reputation over time. In addition, the authority's advantageous tax rates make it even more attractive to prospective online casino businesses. In addition, there are no application costs, which will definitely attract a large number of operators throughout the globe.
Furthermore, you may be certain that the GRA takes its responsibilities very seriously and will conduct frequent investigations to look for such scams. The Gambling Commissioner and Licensing Authority conduct investigations and background checks to verify that Gibraltar Gambling license applicants meet all the necessary conditions for their application. Having a license from the GRA ensures that an online casino will never be accused of fraud.
In light of the present gaming atmosphere, it is clear that Gibraltar-licensed online casinos safeguard their customers. As a result of the authority's dedication to ensuring the safety of each player's finances, this is the case. Commissioner should be able to see all customer transactions. National security mandates that they be retained for five years in accordance with appropriate storage practices. In addition, licenses and certifications are required to submit an annual audit of their financial records.
As a further requirement, gambling sites are required to have their games and goods evaluated by a GRA-approved audit organization. This further demonstrates the authority's professionalism and will to play no games.
The last piece of advice is to always play at a licensed online casino. Ensure that the brand is licensed by checking the bottom of the main page for a stamp. As long as the brand has a license and a stamp like that, it is following the rules.
GIBRALTAR GAMBLING COMISSION (GGC) CONTACT INFORMATION
Address: Gambling Division of His Majesty's Government of Gibraltar Europort Suites 812 and 813 GX11 1AA Gibraltar
GIBRALTAR – Magnificent Place Full of Surprises
Visiting Gibraltar, a British overseas territory, is a must. There is a slew of intriguing information about the nation available. Gibraltar, for example, is home to Europe's sole wild monkey population. The Gibraltar Nature Reserve is home to over 300 furry misfits, who are known for stealing food from visitors' backpacks. Gibraltar is a small nation, yet it attracts a lot of tourists because of its allure. Even the Nazis desired it, but their operation, öFelix," which aimed to capture Gibraltar, failed. As an intriguing side note, the language of Gibraltar is Llanito, an amalgamation of Spanish, English, and Maltese, with a smattering of other languages. Gibraltar has a World Heritage Site because it's a tourism hotspot. When you're in Gibraltar, don't miss Gorham's Cave. Every tourist's travel itinerary should include at least one trip to this gorgeous nation.
OTHER MAJOR CASINO LICENSING JURISDICTIONS
We have reviewed every major online casino licensing jurisdiction on our site. Below you can find the complete listing of our license reviews.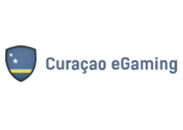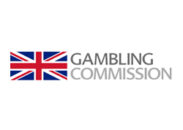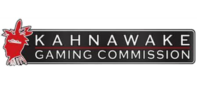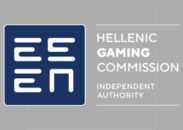 You asked, we answered!
How can an online casino obtain a license and a certificate from the Gibraltar Gambling Commission?
Applicants who seek to enter new markets outside of the European Union are required to have a well-defined business strategy and a source of genuine money in place.
Is the Gibraltar Gambling Commission a good choice for my online casino?
Yes, GRA has established itself as a reliable source of information throughout the years.
Is the Gibraltar Gambling Commission safe and reliable?
Yes, the iGaming industry 's integrity is a top priority for GRA and there are several efforts taken by the nation to maintain a fair and safe environment.
Where to find the best online casinos licensed by the Gibraltar Gambling Commission?
Here at CasinoLandia, we list for you the finest extendedly reviewed online casinos licensed by the GGC – check them out now!
Is the Gibraltar Gambling Commission suitable for monitoring and regulating my online casino?
Yes, the Gibraltar Licensing Authority is in charge of issuing remote gambling licenses, such as those for telephone and internet wagering, in accordance with the law.
What are the benefits of gambling at a Gibraltar Gambling Commission-licensed casino?
Gibraltar-licensed casinos provide various advantages and we have prepared an engaging extended list of the pros of gambling with this kind of operator so make sure you read them above in the article!