Slot Review
Superstars
Our Rating:
97.88% Gold star
Visitor Rating:
100% Gold star
Times Played:
32 Times Played
TOP CHOICE TO PLAY FOR REAL MONEY
Rated 98.13/100%
welcome bonus
1500%/$7,500
35x wagering
OTHER TOP CHOICES FOR REAL MONEY PLAY
Quick Facts
Provider:

Provider

The Slot Provider is none other than the company who developed the slot. Simply click on the name of the provider to find our more about it!
Date Launched:

Date Launched

The date when this slot game was launched.
27/10/2022
Theme:

Theme

Theme is the general genre that the the slot could be classified as. One of the elements that makes slot games appealing, A nicely planned popular theme can potentially skyrocket the popularity of an online slot!
Branded, NetEnt Characters
Jackpot:

Jackpot

A stand-alone or multi-leveled progressive prize pool that a player can win at a given time, simply by spinning the reels.
Special Symbols:

Special Symbols

The special symbols of a slot are part of its mechanic. Elements such as Wilds, Scatters and regular paying symbols come together to form winning combinations.
Bonus, Multipliers, Re-Spins, Scatters, Sticky, Wilds
Review Summary
Finn, Gonzo, Lady Pig, Space Wars™ Brute and Starburst™ come together for a star-studded, mind-blowing party in NetEnt's Superstars™ slot. Beyond the luxurious Diamond Scatter symbols, the special Dice Scatter and star-speckled Wilds, this slot boasts a fabulous Bonus Game round with Free Spins and individualized Bonus Features and the fantastic possibility to enter the Final Game! Stroll down the red carpet and join this whimsical bunch for a game of 96.08% RTP, and medium/high volatility!
Slot Information
Return to Player (RTP):

Return to Player (RTP)

The Return to Player is a statistic that aims to show the player's edge over the casino - the higher this number is the better! We review all slots based on this RTP value so click on the percentage on the right to find our more slots with a similar RTP!
96.08%
Volatility/Variance:

Volatility/Variance

Volatility or Variance is meant to describe the winning potential of a slot game: a high volatility will have you win big but no so often, while a low volatility will let you win frequently, but less.
High
Progressive Slot:

Progressive Slot

A progressive slot is a slot that keep on growing its total possible winning pool; usually linked by a network of slots. It is also known as a jackpot.
Slot Type:

Slot Type

Slots can be categorized as classic, 3D, video slots, etc. Click on the type of slot on the right to see similar types of slots!
Video Slot
Rows:

Rows

Part of the design of the slot, the rows are the horizontal lines that trigger special features when certain paying symbols fall in place.
5
Reels:

Reels

Reels are the vertical lines that are build in the slots architecture; together with the rows they help trigger special winning combinations.
5
Paylines:

Paylines

Paylines, or betting lines, are the pre-determined links of symbols across the rows and reels of a slot. A slot can have anywhere from just 1 payline or up to thousands paylines!
117649
Slot Layout:

Slot Layout

The layout of the slot is the way the slot is built, based on the number of rows, reels and paylines.

5

x

5
Pros
Progressive Slot
Bonus Buy
Rate this Game
Gold star
Rating: 100%
(1 votes)
How would you rate this game?
Click on the star below to submit your rating
Expert's Opinion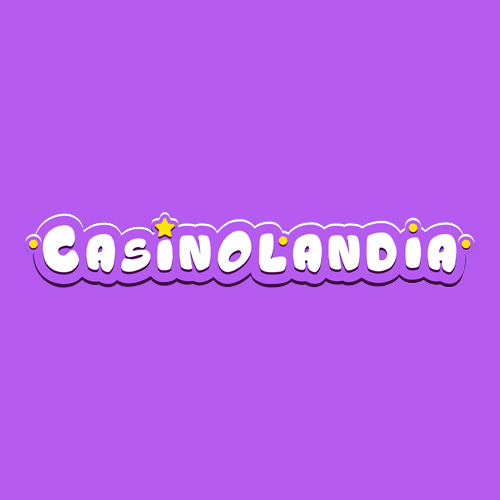 The Superstars slot by NetEnt is a remarkable creation that showcases the developer's commitment to delivering top-quality gaming experiences. With its captivating theme centered around the glamorous world of showbiz, Superstars instantly grabs the attention of players. The combination of high volatility and a solid 96.08% RTP creates an enticing gameplay dynamic that keeps players on the edge of their seats. The paytable offers generous rewards, and the bonus round feature adds an extra layer of excitement with its potential for big wins. The game's mobile compatibility ensures that players can enjoy the thrilling Superstars experience on their smartphones or tablets, making it accessible and convenient. NetEnt's attention to detail, innovative features, and seamless gameplay make Superstars a standout title in their portfolio. Whether you're a fan of the entertainment industry or simply looking for an engaging slot adventure, Superstars delivers on all fronts.
9.79 /10 by CasinoLandia
Play Superstars for Real Money
Introducing Superstars
Step into the spotlight and embrace the enchanting realm of Superstars, an extraordinary slot game brought to you by the industry-leading provider, NetEnt. Immerse yourself in the glitz and glamour of the entertainment industry as you enter a world where stardom reigns supreme. Prepare to be captivated by the dazzling visuals, immersive sound effects, and remarkable gameplay that make Superstars an absolute sensation. From the moment you set foot on the virtual red carpet, you'll be surrounded by iconic symbols of fame, such as luxurious limousines, dazzling awards, and the unmistakable aura of Hollywood's elite. Whether you're an aspiring star or a seasoned player, Superstars offers an unparalleled gaming experience that will keep you on the edge of your seat. Get ready to unleash your inner superstar and embark on a journey where the reels spin, the crowd cheers, and incredible wins await. It's time to shine and claim your rightful place among the Superstars!
Superstars Volatility and RTP
Superstars, the dazzling slot game developed by NetEnt, brings an electrifying level of volatility to the table. With high volatility, every spin is packed with anticipation and excitement, as the potential for big wins looms large. Brace yourself for an exhilarating ride, where the intensity of the game matches the thrill of the rewards. Superstars' high volatility ensures that each gameplay session is filled with suspense and the possibility of scoring substantial wins, making it a captivating choice for those seeking an adrenaline-fueled gaming experience.
In addition to its exciting volatility, Superstars boasts an impressive 96.5% RTP (Return to Player) rate. This generous payout percentage means that, on average, for every $100 wagered, the game returns $96.50 to players over time. The high RTP ensures that your gameplay is not only thrilling but also rewarding. With a favorable payout ratio, Superstars offers a fair chance to secure significant wins and keep the excitement going. As you spin the reels of this star-studded slot, rest assured that you have a solid chance of enjoying long-term entertainment and potentially lucrative returns.
Superstars is a slot game that combines high volatility with a 96.5% RTP to deliver an engaging and rewarding experience. The game's volatility adds an extra layer of excitement and anticipation to each spin, while the high RTP ensures fairness and the potential for substantial returns. Get ready to immerse yourself in the glitz and glamour of Superstars, where thrilling gameplay and generous rewards await. Are you ready to step into the spotlight and claim your moment of stardom? Let the Superstars slot take you on a journey to a world where big wins and exciting adventures are just a spin away.
The Paytable of Superstars
The paytable of Superstars is a star-studded showcase of lucrative symbols and rewarding combinations. The game features a range of high-paying symbols, including glamorous celebrities, dazzling diamonds, and shining golden stars. Each symbol comes with its own payout value, with the highest rewards reserved for those lucky enough to land the most sought-after combinations. In addition, Superstars offers special bonus symbols that unlock thrilling features and bonus rounds, adding an extra layer of excitement to your gameplay. With a carefully designed paytable that promises substantial rewards, Superstars ensures that every spin has the potential to ignite your bankroll and take you closer to the fame and fortune you desire. So, get ready to explore the riches that await in the paytable of Superstars and aim for the top spot on the celebrity reels.
The Symbols of Superstars
The symbols in Superstars are a dazzling array of icons representing the glitz and glamour of the entertainment world, including sparkling diamonds, golden trophies, iconic movie reels, and the mesmerizing faces of famous celebrities.

x3 = 5 $/€
x4 = 10 $/€
x5 = 25 $/€

x3 = 2,50 $/€
x4 = 5 $/€
x5 = 15 $/€

x3 = 2,50 $/€
x4 = 5 $/€
x5 = 15 $/€

x3 = 1,50 $/€
x4 = 4 $/€
x5 = 10 $/€

x3 = 1,50 $/€
x4 = 4 $/€
x5 = 10 $/€
x3 = 1 $/€
x4 = 2 $/€
x5 = 5 $/€

x3 = 1 $/€
x4 = 2 $/€
x5 = 5 $/€
x3 = 1 $/€
x4 = 2 $/€
x5 = 5 $/€

x3 = 0,50 $/€
x4 = 1 $/€
x5 = 2,50 $/€

x3 = 0,50 $/€
x4 = 1 $/€
x5 = 2,50 $/€
Superstars Features
Superstars is packed with a star-studded array of exciting features that elevate the gameplay to new heights. One of the standout features is the Free Spins feature, where players can unlock a set number of free spins by landing three or more scatter symbols on the reels. During the Free Spins round, additional bonus features may come into play, such as expanding wilds, multipliers, or extra free spins, enhancing your chances of landing big wins. Another thrilling feature in Superstars is the Celebrity Wilds, where famous faces from the entertainment industry transform into wild symbols, substituting for other symbols to create winning combinations. These wilds can also come with special modifiers, such as random multipliers or expanding capabilities, adding even more excitement to the gameplay. Additionally, Superstars may offer a unique Bonus Game, where players have the opportunity to choose from a selection of bonus options, each presenting its own rewards and surprises. With its diverse range of features, Superstars ensures an engaging and entertaining experience that keeps players captivated and chasing their own star-studded fortunes.
| Feature | Description |
| --- | --- |
| Minimum Bet | The minimum bet amount in Superstars is $0.10, allowing for flexible wagers. |
| Maximum Bet | The maximum bet amount in Superstars is $100, catering to high rollers. |
| Auto Play Feature | The Auto Play feature enables seamless and convenient automated gameplay. |
| Free Spins Feature | The Free Spins feature awards players with additional spins for more chances to win. |
| Bonus Round Feature | The Bonus Round feature offers players a chance to enter a special stage where they can unlock exclusive prizes. |
Superstars Mobile Compatibility
Superstars is designed with mobile compatibility in mind, allowing players to enjoy the game on various devices such as smartphones and tablets. The mobile version retains the same high-quality graphics, smooth animations, and engaging gameplay as the desktop version. Whether you're at home or on the go, you can easily access and play Superstars, immersing yourself in its exciting features and entertainment wherever you are. The responsive design ensures optimal performance and intuitive controls, providing a seamless and enjoyable gaming experience on the small screen.
Helpful Questions for Superstars by NetEnt
Learn more and enhance your Superstars experience with these helpful questions.
What is the RTP of the Superstars?
The RTP (Return to Player) of Superstars is 96.08%, indicating a favorable return for players. This means that, on average, players can expect to receive $96.08 back for every $100 wagered on the game. The high RTP highlights the game's focus on providing frequent and generous payouts, enhancing the overall gameplay experience. However, it's important to remember that the RTP is calculated over a long period of time and for multiple players, so individual sessions may vary. Regardless, Superstars offers players a fair chance to enjoy rewarding wins and exciting gameplay.
What is the maximum win of Superstars?
The maximum win in Superstars is $459,600, providing players with the opportunity to secure substantial payouts during their gameplay. This significant win potential adds an extra layer of excitement and anticipation to each spin, as players aim to land the highest-paying combinations and unlock the game's maximum rewards. With a bit of luck and strategic gameplay, players have the chance to achieve this impressive maximum win and walk away with a substantial prize from their Superstars gaming session.
What is the betting range applied at Superstars?
In Superstars, players can enjoy a diverse betting range that accommodates different playing styles and preferences. The minimum bet starts at a modest $0.10, allowing players to engage in casual gameplay and explore the features of the slot without breaking the bank. On the other hand, for those seeking a more exhilarating experience or aiming for larger wins, the game offers a maximum bet of $100. This higher betting option appeals to high rollers and players looking to take advantage of the game's potential for substantial payouts. With its wide range of betting options, Superstars ensures that players of all budgets can participate and experience the excitement of the game on their own terms.

Which game provider has created Superstars?
NetEnt, the renowned game provider, stands behind the creation of Superstars. With a rich history and reputation for developing innovative and high-quality slots, NetEnt has become a household name in the iGaming industry. Their expertise in crafting visually stunning games with engaging gameplay shines through in Superstars. NetEnt is known for pushing boundaries and setting new standards, and this is evident in the attention to detail and meticulous design of Superstars. The company's commitment to delivering exceptional gaming experiences is reflected in the seamless gameplay, captivating features, and immersive themes that their slots are known for. As one of the leading game developers in the industry, NetEnt continues to captivate players with their creativity, innovation, and dedication to delivering unforgettable gaming experiences.
Is Superstars mobile-firendly?
Superstars is mobile-friendly. NetEnt ensures that their games are optimized for both desktop and mobile devices, allowing players to enjoy the excitement and entertainment of Superstars on the go. Whether you prefer playing on your smartphone or tablet, you can expect a seamless and immersive gaming experience with Superstars. The game's responsive design and intuitive interface make it easy to navigate and enjoy all the features and thrilling gameplay, regardless of the device you choose to play on. So, whether you're waiting for your bus or relaxing at home, you can dive into the world of Superstars and experience the excitement wherever you are.
CasinoLandia's Conclusion on Superstars
Superstars by NetEnt is an exciting slot game that combines the glitz and glamour of the entertainment industry with thrilling gameplay and rewarding features. With its high-quality graphics, immersive sound effects, and smooth gameplay, Superstars delivers an engaging and enjoyable experience to players. The combination of high volatility and a 96.08% RTP adds an element of excitement and potential for big wins. The paytable offers generous payouts, and the bonus round feature provides additional opportunities for lucrative rewards. Moreover, the mobile compatibility of Superstars ensures that players can enjoy the game on the go, anytime and anywhere. Overall, Superstars is a top-notch slot game that delivers entertainment, excitement, and the chance to win big.
Play other slots by NetEnt
Play other Branded Slots