Slot Review
Archangels: Salvation
Our Rating:
89.00% Gold star
Visitor Rating:
100% Gold star
Times Played:
0 Times Played
TOP CHOICE TO PLAY FOR REAL MONEY
Rated 98.13/100%
welcome bonus
1500%/$7,500
35x wagering
OTHER TOP CHOICES FOR REAL MONEY PLAY
Quick Facts
Provider:

Provider

The Slot Provider is none other than the company who developed the slot. Simply click on the name of the provider to find our more about it!
Date Launched:

Date Launched

The date when this slot game was launched.
20/04/2018
Theme:

Theme

Theme is the general genre that the the slot could be classified as. One of the elements that makes slot games appealing, A nicely planned popular theme can potentially skyrocket the popularity of an online slot!
Arcade, Battle, Fantasy, Magic, Mystery
Jackpot:

Jackpot

A stand-alone or multi-leveled progressive prize pool that a player can win at a given time, simply by spinning the reels.
Special Symbols:

Special Symbols

The special symbols of a slot are part of its mechanic. Elements such as Wilds, Scatters and regular paying symbols come together to form winning combinations.
Scatters, Wilds
Review Summary
Archangels: Salvation™ enjoy the magic of the biggest paylines slot
Slot Information
Return to Player (RTP):

Return to Player (RTP)

The Return to Player is a statistic that aims to show the player's edge over the casino - the higher this number is the better! We review all slots based on this RTP value so click on the percentage on the right to find our more slots with a similar RTP!
96.08%
Volatility/Variance:

Volatility/Variance

Volatility or Variance is meant to describe the winning potential of a slot game: a high volatility will have you win big but no so often, while a low volatility will let you win frequently, but less.
Medium
Progressive Slot:

Progressive Slot

A progressive slot is a slot that keep on growing its total possible winning pool; usually linked by a network of slots. It is also known as a jackpot.
Slot Type:

Slot Type

Slots can be categorized as classic, 3D, video slots, etc. Click on the type of slot on the right to see similar types of slots!
Video Slot
Rows:

Rows

Part of the design of the slot, the rows are the horizontal lines that trigger special features when certain paying symbols fall in place.
12
Reels:

Reels

Reels are the vertical lines that are build in the slots architecture; together with the rows they help trigger special winning combinations.
6
Paylines:

Paylines

Paylines, or betting lines, are the pre-determined links of symbols across the rows and reels of a slot. A slot can have anywhere from just 1 payline or up to thousands paylines!
100
Slot Layout:

Slot Layout

The layout of the slot is the way the slot is built, based on the number of rows, reels and paylines.

12

x

6
Pros
Big Win of 375x your stake
Medium Volatility
Fantasy Theme
Cons
No Turbo Play
No Jackpot feature
Game logic is a bit difficult to understand
Rate this Game
Gold star
Rating: 100%
(1 votes)
How would you rate this game?
Click on the star below to submit your rating
Play Archangels: Salvation for Real Money
The Archangels: Salvation Slot Slot at First Glance!
Our team of professionals is beyond excited to introduce you to a well-known startling slot game by NetEnt – the Archangels: Salvation Slot! This is an epic release from a pioneer in the iGaming industry that is known for extremely high levels of quality of the features and functions it develops. It is true to say that good and evil will collide in this amazing slot game that quickly gained lots of popularity among players from all around the world! In this article, we are going to reveal to you the most thrilling details of the slot that will surely engage your attention so lets get started!
Where Can I Play the Archangels: Salvation Slot?
The Archangels: Salvation Slot can be found at the majority of the highest-rated online casinos in the online gambling world that you have easy access to! Being a part of the game collections of the best online casino venues due to the fact that it is a final gaming product of NetEnt, a leading top-notch software developer, finding this slot game online is extremely easy! Most online casinos strive to partner up with this software developer to launch its latest releases on their betting sites so choose your favorite one and start spinning the reels of this slot!
A High RTP of 96,08% Makes the Arabian Nights Slot Worth Playing!
It comes as no surprise that the RTP of this slot game is above whats considered average in the iGaming industry! The game has a high RTP that ranges up to 96,08% and motivates you to show off your best betting skills!
We are Stepping into the Thrilling Details of Archangels: Salvation Slot
There are tons of thrilling details of Archangels: Salvation Slot that our team cant wait to share with you! First of all, the main idea of the slot is based on an epic collapse between good and evil. When spinning the reels, you will see an Angel standing on the left side of the grid and a Devil on the right side. The eternal battle between good and evil continues throughout the whole gameplay and you will be challenged to pick a side while being surrounded by angels and devils. What makes this game so special and outstanding is its unique package of smashing bonus features, including 2×2 wilds, Hot spot areas, and Heaven and Hell features that you will learn more about later on in the article!
Archangels: Salvation Slot – The Paytable Explained for You
We suggest you take a look at the pictures of the paytable that our team has prepared for you above in the article to see exactly how much each and every symbol pays out. The overall layout of the slot consists of 6 reels and 12 rows which is very unique and differs from most slots on the iGaming market. There are 100 pay lines and a betting range from 0,40p. to 200 EUR.
The True Meaning Behind the Symbols
As you may already assume, the symbols in Archangels: Salvation Slot follows the fantasy theme of the slot, divided by good and evil. The good side of symbols is represented by angels, crystal diamonds, and card ranks such as spades, clubs, and hearts. While the evil symbols are represented by devils, skulls, helmets, lions, and hoods. Keep an eye on the latter 2 – it is the highest-paying symbol that rewards you with 150 coins if you land on 5 of them on a payline! The game comes along with 2×2 wild symbols that add up to the excitement of the gameplay!
The Archangels: Salvation – a Look Behind the Curtains
It is not a secret that slot games in general are based much more on luck rather than skills due to the implementation of the RNG that we will explain to you later in the article. However, there are certain things you can do and consider in order to get closer to success while betting on this slot game. Our team of professionals is determined to reveal to you the best ways you can boost your winning chances for free so keep reading the next few paragraphs!
The Strategy that will Lead you to Success!
Even though slots are oftentimes underestimated, we strongly suggest you use a smart strategy when hitting the playing button of a new slot game. We suggest you use the one-line betting strategy on Archangels: Salvation Slot as all you need to do is hit on one reel until you hit a winning combination. Try this tested and proven strategy out and see if it works with you too!
Play Here, Play There, Play Everywhere – Archangels: Salvation Slot and Mobile Compatibility
This epic release by NetEnt is fully mobile-compatible due to the implementation of the latest version of HTML5 technology! In fact, you can play this game on all types of devices such as PC, laptop, tablet, and mobile as well as platforms like iOS, Windows, Android, and others. Whether you gamble on this slot in the comfort of your own house or while being on the go, the high-quality gameplay, graphics, and visuals remain as good as always!
A suggestion that you will thank us later for – play a demo-free version of Archangels: Salvation Slot
Playing the demo-free version of Archangels: Salvation Slot comes along with multiple benefits that we will share with you now! First of all, you will get to explore the gameplay, features, functions, technics, and mechanics of the game by which you will gain much-needed experience that will help you boost your winning chances. Whats more, through this experience you will be able to work on your betting skills in a way to actually improve them for the better. You will be able to feel the authentic atmosphere of the game and decide whether you want to try the real version. Of course, you are able to take advantage of these benefits absolutely for free without having to risk your own real money!
Tips and tricks on how to win big at Archangels: Salvation Slot
The HIT frequency at Archangels: Salvation Slot is 17,3% with a maximum win of 2000x your initial stake. There are some helpful tips and tricks we would like to share with you to help you boost your winning chances and play the game up to its fullest potential. First things first, we suggest you try the demo-free version of the game due to the benefits we just mentioned above. Second, make sure you read as many useful pieces of information about the slot such as reviews, in-depth articles, and news pieces as you do right now. Third, always choose a suitable strong, and smart strategy that will help you orientate better in the gameplay!
Watch out – bonuses and free spins fall down on the grid!
This epic slot game by NetEnt delivers a top-class gambling experience due to many reasons, the main ones being its smashing bonus features! What makes this slot so special and unique is that it has 2 separate hot stop areas representing Heaven and Hell, each one of them having a wild feature. As you may assume, the top hot spot area activates the Heaven Feature and the bottom area activates the Hell Feature. If a 2×2 Wild lands fully or partially in the Heaven area, it activates the Heaven feature two or four times. The same applies to the bottom Hell area. When it comes to the free spins feature, it can easily be activated if you land on at least 3 stacked scatter symbols. You can win 10, 15, 20, and 24 free spins depending on the number of scatters on the reels (3, 4, 5 and 6 Scatter symbols). During the base game, the hot spot areas consist of 2 rows each and during the free spins, they expand to 3 rows each.
More Slots by NetEnt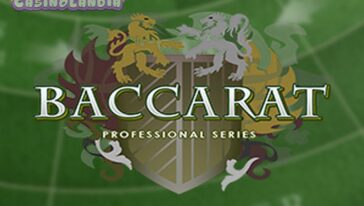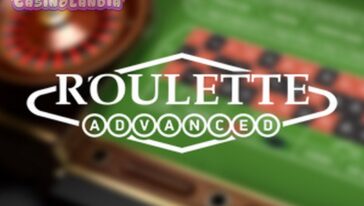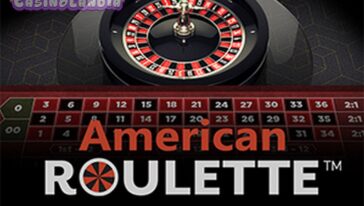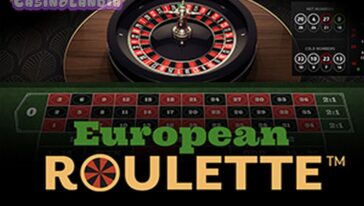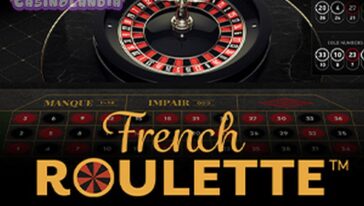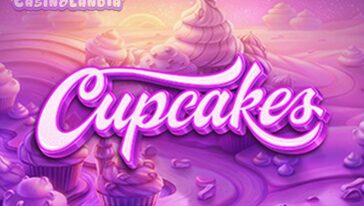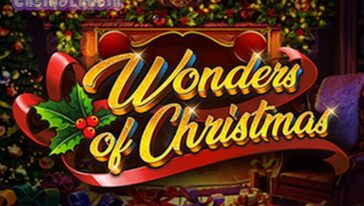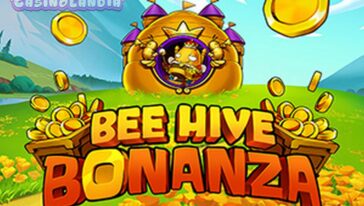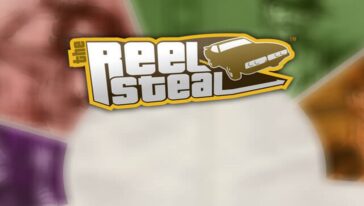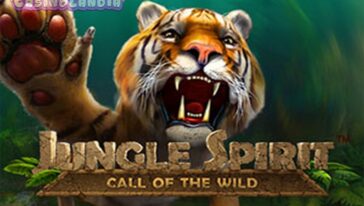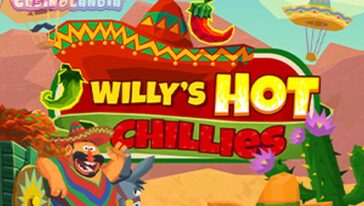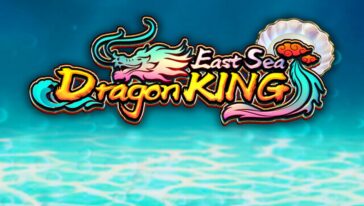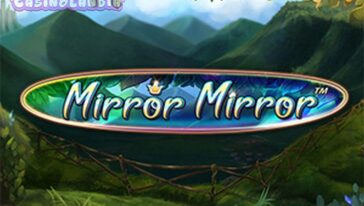 Archangels: Salvation Slot – Volatility and Variance
This video slot has a high RTP and a medium to high volatility. This means that the game is perfectly suitable to the gambling needs and playing styles of both small-stakes who have just started their experience and well-experienced high-rollers.
Our honest opinion on the Archangels: Salvation Slot – worth the hype?
Overall, our team of professionals is truly impressed by this intriguing slot game by NetEnt! The leading top-notch software developer has once again proven its phenomenal capabilities of delivering the best gambling experience possible by launching such a high-quality release! Having high-quality features and functions, stunning graphics, beautiful visual design, engaging theme, and attention-keeping idea, the slot can easily win the hearts of all types of players worldwide! After deeply researching and testing this slot game, we can confidently say that it is worthy of your attention, time, and trust!
FAQs – Asked and Answered
How can I play Archangels: Salvation for free?
You can play Archangels: Salvation slot for free on our website or at your favourite NetEnt casino.
What is the RTP of the Archangels: Salvation slot?
Archangels: Salvation slot has an RTP in the amount of 96.08%
How can I get Free Spins?
The Archangels: Salvation slot offers a Free Spins feature. You will need to land at least 3 stacked Scatter symbols to claim them.
What is the betting range of the Archangels: Salvation slot?
Your bets can range from $0.4 to $200, meaning that both high-rollers and newbies will be satisfied with the game.
What is the maximum default winning?
The default winning on the Archangels: Salvation slot is set at 1,500 coins or $750.
Can I play the Archangels: Salvation Slot on the go?
Yes, the Archangels: Salvation slot is mobile-friendly. You will need a compatible electronic device and a stable internet connection to spin the slot's reels.
Play other slots by NetEnt
Play other Arcade Slots