Slot Review
Arcane Reel Chaos
Our Rating:
91.50% Gold star
Visitor Rating:
100% Gold star
Times Played:
2 Times Played
TOP CHOICE TO PLAY FOR REAL MONEY
Rated 98.13/100%
welcome bonus
1500%/$7,500
35x wagering
OTHER TOP CHOICES FOR REAL MONEY PLAY
Quick Facts
Provider:

Provider

The Slot Provider is none other than the company who developed the slot. Simply click on the name of the provider to find our more about it!
Date Launched:

Date Launched

The date when this slot game was launched.
21/05/2019
Theme:

Theme

Theme is the general genre that the the slot could be classified as. One of the elements that makes slot games appealing, A nicely planned popular theme can potentially skyrocket the popularity of an online slot!
Fantasy, Magic, Mystery
Jackpot:

Jackpot

A stand-alone or multi-leveled progressive prize pool that a player can win at a given time, simply by spinning the reels.
Special Symbols:

Special Symbols

The special symbols of a slot are part of its mechanic. Elements such as Wilds, Scatters and regular paying symbols come together to form winning combinations.
Scatters, Wilds
Review Summary
Arcane Reel Chaos™ chaos in the slot games!
Slot Information
Return to Player (RTP):

Return to Player (RTP)

The Return to Player is a statistic that aims to show the player's edge over the casino - the higher this number is the better! We review all slots based on this RTP value so click on the percentage on the right to find our more slots with a similar RTP!
96.81%
Volatility/Variance:

Volatility/Variance

Volatility or Variance is meant to describe the winning potential of a slot game: a high volatility will have you win big but no so often, while a low volatility will let you win frequently, but less.
Medium
Progressive Slot:

Progressive Slot

A progressive slot is a slot that keep on growing its total possible winning pool; usually linked by a network of slots. It is also known as a jackpot.
Slot Type:

Slot Type

Slots can be categorized as classic, 3D, video slots, etc. Click on the type of slot on the right to see similar types of slots!
Video Slot
Rows:

Rows

Part of the design of the slot, the rows are the horizontal lines that trigger special features when certain paying symbols fall in place.
3
Reels:

Reels

Reels are the vertical lines that are build in the slots architecture; together with the rows they help trigger special winning combinations.
5
Paylines:

Paylines

Paylines, or betting lines, are the pre-determined links of symbols across the rows and reels of a slot. A slot can have anywhere from just 1 payline or up to thousands paylines!
19
Slot Layout:

Slot Layout

The layout of the slot is the way the slot is built, based on the number of rows, reels and paylines.

5

x

3
Slot Features
Minimum Bet:

Minimum Bet

The minimum accepted amount that will allow you to spin the reels of this slot game.
$0.2
Maximum Bet:

Maximum Bet

The maximum accepted amount that will allow you to spin the reels of this slot game.
$200
Maximum Win:

Maximum Win

The total maximum amount that you could win triggering the biggest winning combo.
$1200
Progressive Slot:

Progressive Slot

A progressive slot is a slot that keep on growing its total possible winning pool; usually linked by a network of slots. It is also known as a jackpot.
Auto Play Feature:

Auto Play Feature

Auto Play is a built-in function on the slot interface that enables automatic spinning of the slot without the player having to press the Spin button on every spin. Usually, the function can be preset to auto execute a certain number of spins like 20,50, 100, or more. Players can typically define their bet amount and set loss limits before starting Auto Play.
Bonus Round Feature:

Bonus Round Feature

The Bonus game feature are the most interesting and profitable phase of the game that different from the ordinary repetitive gameplay. Usually it is triggered by landing several scatter or bonus symbols at the same time. The biggest wins in a slot are usually triggered during the Bonus game play.
Free Spins Feature:

Free Spins Feature

Free spins are the most popular feature in online slots today. Usually they are not just a free spinning on the usual gameplay of the slot but are bundled into separate and more exciting feature with special effects and much greater winning potential.
Turbo Play Feature:

Turbo Play Feature

The Turbo Play feature allows players to play a given slot much faster than usual by bypassing slower effects in graphics and music. It is preferred by players who are familiar with a given slot and do not want to hear repetitive sounds and moves for a long time.
Available:
Android, IOS, Windows
Pros
Scatter and Wild Symbols
Medium Volatility
Jackpot Available
Rate this Game
Gold star
Rating: 100%
(1 votes)
How would you rate this game?
Click on the star below to submit your rating
Play Arcane Reel Chaos for Real Money
The Arcane Reel Chaos Slot at First Glance!
It is the dystopian future and a possessed madman is on the loose, is there anyone who can stop him? Four brave heroes step in to protect their city from the supervillain Deep Pockets who use the powers of the evil scatter symbol to wreak havoc and cause destruction. These heroes are Flare, Chronos, Zero.x, and Psyop, each with their own unique superpowers. NetEnt cordially invites you on an unimaginable adventure with promises of grand rewards and adrenaline-pumping excitement with their new slot, Arcane Reel Chaos.
Where Can I Play the Arcane Reel Chaos Slot?
Arcane Reel Chaos is a visually stunning new slot released by NetEnt. The action takes place in a dystopian future, where a city is under attack by a possessed madman wielding the powers of the evil scatter symbol. Arcane Reel Chaos is among the best-looking slots out of the studios catalog, and it also features a brilliant soundtrack. This action-packed slot game plays in a 5 reel, 3 row, 20 payline layout, and it also boasts full mobile accessibility. While the game looks stunning, that is far from all its got to offer. One look under the hood will reveal the plethora of fascinating features and mechanics that Arcane Reel Chaos brings to the table, including Stacked Wilds, Multipliers, Multiplying Re-Spins, and Overlay Wilds.
A High RTP of 96,81% Makes the Arcane Reel Slot Slot Worth Playing!
Arcane Reel Chaos has a fluctuating RTP percentage that averages out at 96.81%. This is fairly good for a game of this calibre, however, keep in mind that you may see dips or rises in this percentage as the game progresses. Paired with the low/mid volatility of the slot, this will ensure that most of your wagered and lost money will return back into your account in the long run.
Come for the Inevitable Quality, Stay for the Wins!
Arcane Reel Chaos is the latest addition to NetEnts outstanding catalogue of high-quality casino games. The slot features some impressive graphics, which pair nicely with the outstanding audio design that plays throughout your betting session. Unlike many titles which are just pretty faces with not much more to offer, Arcane Reel Chaos is also full of exciting features. The main characters are the four heroes who will randomly land across the grids to unlock special bonus features and of course the main villain, Deep Pockets. He is in charge of the Free Spins mode, which feels very akin to playing a videogame.
Arcane Reel Chaos Slot – The Paytable Explained for You
The paytable for the low-paying symbols follows the classic structure; A, K, Q, J, and 10 with A being the highest paying low symbol and 10 being the lowest. The special symbols are represented by our 4 heroes, and the villain himself. Arranging them from lowest to highest paying we have Psyop, Chrono, Zero.X, Flare, and the evil Deep Pockets as the highest paying symbol in the game.
Wilds, Scatters, Free Spins, Re-Spins, and How they All Come Together
Moving on from the regular symbols, we have the games special symbols to explore. The regular Wild symbol can appear on any reel in the base game and in the Chrono Re-Spins, substituting all other symbols with the exception of the scatter symbol. Landing 3 scatter symbols on reels 1, 3, and 5 will trigger the Free Spins game mode where the heroes will individually fight the enemy at up to 4 different stages, each with increasingly intense music and adrenaline-pumping action.
The Arcane Reel Chaos – a Look Behind the Curtains
The base gameplay is quite straightforward. The game has a clean and polished interface and an intuitive layout. Bets range between 20p and u00a320, as you are able to choose your coin value for every spin. As with all other modern NetEnt slots, Arcane Reel Chaos also offers an autoplay feature that can be customized the way you see fit. Clicking on the two arrows button right next to the spin button will speed up or restore your spin speed to its default value.
Develop Your Own Betting Strategy
Arcane Reel Chaos does not allow players to place their bets on a single payline, instead wins are formed by landing successful symbol combinations across 20 active payways. This makes the one-line betting strategy obsolete, however, you can successfully utilize other common betting and slot game strategies.
Play Here, Play There, Play Everywhere – Arcane Reel Chaos Slot and Mobile Compatibility
NetEnt knows that their players wish to be able to enjoy their games on all devices, so all of their modern slot and casino games are developed through HTML5 technology. It allows for seamless browsing and gameplay on any Windows, iOS, and Android device. You are not required to download additional software, simply log into your favorite online casino and start playing away!
Spin for Free Now, Thank us Later!
Modern slot games are packed with innovative features. Arcane Reel Chaos is a prime example, with its many different mechanics and intricate ruleset. The game comes with a free-play mode, and we highly suggest that you check it out before betting any real money. This will allow you to learn everything about the game.
Tips and Tricks on the Arcane Reel Chaos Slot
Winning at the Arcane Reel Chaos slot is all about utilizing the many mechanics that the game throws at you. Understanding the different randomly triggered mechanics and using them to your advantage will make all the difference, potentially allowing you to land wins of up to x1,000 times your bet.
Watch Out for Bonuses and Free Spins On the Grid!
The many various features are Arcane Reel Chaoss strongest suite. There are 4 randomly triggered bonus features in the game, one for each of our heroes. Psyops superpower will grant you between 2 and 3 fully stacked wild reels with his Stacked Wilds powers. Zero. Xs Overlay Wilds will place 3 to 5 wilds at random locations across the grid. Flares power is the Multiplier which will greatly boost your winning symbol combination by x3, x4, or x5. Chronos Respins superpower only triggers non-winning spins. It will force the reels to spin again and again until a winning combination lands on the grid. Keep your eyes on the Multiplier, which starts at 1 and can reach a maximum of 10, granting you the biggest payout.
Free Spins are granted when you land 3 scatter symbols across grids 1, 3, and 5. The Free Spins minigame features the main villain of the story, Deep Pockets. Here we will see our heroes battling the villain across 4 different levels, each one with increasing intensity. Passing the final level will grant you an additional bonus on top of your winnings called the 'Victory Bonus.
More Slots by NetEnt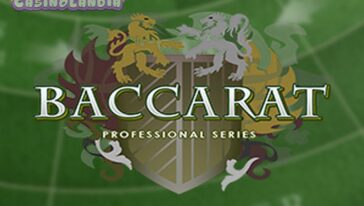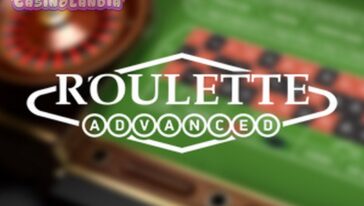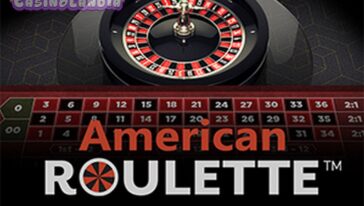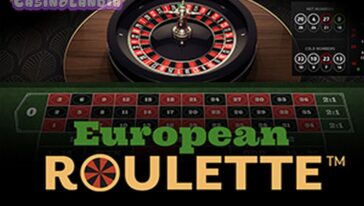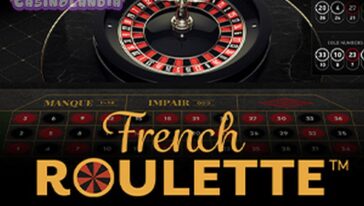 Arcane Reel Chaos Slot – Volatility and Variance
The games volatility is somewhere between the low/medium mark. This, when paired with the slightly above average RTP percentage and the frequent hits makes it better suited for casual players and those who enjoy common, albeit smaller wins.
Is the Arcane Reel Chaos Slot StillON THE TOP OF THE CHARTS? CASINOLANDIAS VERDICT
Arcane Reel Chaos is a great new slot title released by famed software developers NetEnt. We loved the dystopian superhero theme, the fluid and seamless animation, and the overall audio/visual design of the slot. Gameplay-wise, Arcane Reel Chaos is very engaging due to its random bonus modes and its epic Free Spins minigame. Overall, we believe that this slot will best appeal to people who are on the more casual side of the spectrum and those who do not have a desire to place substantial bets.
FAQs: Recent Questions About Arcane Reel Chaos Slot
Can Arcane Reel Chaos Slot trigger big wins?
The max win here is x1,000 times the players bet. This is relatively low, however, it is mended by the low/medium volatility and big hit rate of the game.
What is the reason for Arcane Reel Chaos Slot to be so popular?
This is the latest release by famed software developer NetEnt. It features a dystopian futuristic theme and a brilliant graphic design and animation.
How do you unlock Free Spins on Arcane Reel Chaos Slot?
The Free Spins game mode is triggered when you land 3 scatter symbols on reels 1, 3, and 5.
Are you able to play Arcane Reel Chaos Slot with Bonus Money?
You will find Arcane Reel Chaos on many online casinos promotional pages, so you can take advantage of many sweet deals and promotions while playing this awesome new slot game!
Why is this slot called Arcane Reel Chaos?
The slot takes major inspiration from superhero movies and video games.
Are you able to play this slot on mobile device?
Yes, the slot features full mobile accessibility, meaning that you can enjoy it on all of your Windows, iOS, and Android devices.
Play other slots by NetEnt
Play other Fantasy Slots