Pound Sterling Casinos – Best Sites for British Players
The United Kingdom and its 9 associated territories' official currency is the Pound Sterling (GBP). Generally, people refer to the GBP as just a "pound". It is interesting to explore the history of the British currency since it is officially the oldest currency globally that is still in use. Since its inception, the British currency has always been continuously in use. In the foreign exchange market, it is the 4th most traded currency in the world. The IMF special drawing rights' value is determined by the basket of currencies in which
...
the British pound is part alongside the USD, EURO, JPY, and Renminbi. In global reserves, as of 2023, the British currency is also in the 4th place as a reserve currency.

British Pound
Code: GBP
Symbol: £
Popularity: 94.31%
Number of Casinos: 92
The Highest Ranked Casinos Accepting Pound Sterling (GBP) on CasinoLandia
When it comes to the Pound Sterling (GBP), CasinoLandia offers a comprehensive guide to the highest-ranked casinos that accept this iconic British currency. GBP casinos provide a world of gaming possibilities for players who prefer to transact in their native currency. Whether you're a UK resident or an international player who appreciates the stability and reputation of the British Pound, these casinos offer a wide array of games, generous bonuses, and convenient payment methods. In this guide, we'll delve into the exciting world of GBP casinos, highlighting their advantages and providing insights into the top gaming destinations where you can explore, wager, and potentially win in the beloved currency of the United Kingdom. Join us as we navigate the realm of Pound Sterling casinos and help you discover the ideal online gaming experience that aligns with your gaming preferences and financial convenience.
What is the Pound Sterling (GBP)
The Pound Sterling (GBP) is the official currency of the United Kingdom and several other British territories. It's one of the world's oldest currencies still in use and has a rich history dating back over 1,200 years. The Pound is often symbolized by the sign "£" and is subdivided into 100 pence (singular: penny).
Throughout its history, the Pound has taken various forms, from silver coins to banknotes, and it has been issued by various institutions, including private banks and the Bank of England. Today, the Bank of England is the sole issuer of banknotes in England and Wales, while Scottish and Northern Irish banks also issue their own Pound Sterling banknotes.
The Pound Sterling is widely recognized for its role in the global financial system, particularly in the foreign exchange market, where it's one of the major reserve currencies. It's known for its stability and is often used as a benchmark in international finance.
In addition to the United Kingdom, the Pound Sterling is also used in some British Overseas Territories and Crown Dependencies, such as Gibraltar, the Falkland Islands, and the Isle of Man.
Key Facts about the Pound Sterling
The Pound Sterling (GBP) is the official currency of the United Kingdom and various British territories. It has a storied history dating back over a millennium and is one of the world's oldest currencies still in use. Represented by the symbol "£" and divided into 100 pence, the Pound is renowned for its stability and global significance in financial markets. The Bank of England, alongside other banks in Scotland and Northern Ireland, issues Pound banknotes. The currency's historical resilience and recognition in international finance make it a vital player in the global economy, often serving as a benchmark in foreign exchange markets.
Pound Sterling (GBP)
Symbols
£
Nicknames:
quid, cable, nicker
ISO 4217 code:
GBP
Central Bank:
Bank of England
Currency Subunits:
Penny = 1/100
Banknote Denominations:
1p, 2p, 5p, 10p, 20p, 50p, £1, £2
Coin Denominations:
Coins: 1p, 2p, 5p, 10p, 20p, 50p, £1, £2
Countries using this currency:
United Kingdom
British Antarctic Territory (UK territory)
Falkland Islands (UK territory)
Gibraltar (UK territory)
Guernsey (UK territory)
Isle of Man (UK territory)
Jersey (UK territory)
Saint Helena, Ascension and Tristan da Cunha (UK territory)
South Georgia and the South Sandwich Islands (UK territory)
Currencies pegged to GBP:
Falkland Islands pound
Gibraltar pound
Guernsey pound
Jersey pound
Manx pound
Saint Helena pound
GBP is pegged to:
No currencies
The Top 5 Pound Sterling Casinos Explained
An in-depth analysis highlighting the advantages and key quality standards of our top 5 casinos that accommodate transactions in Pound Sterling.
History and Tradition of the Pound Sterling
Historically, the British Pound was also used in areas that became colonies and territories of the British Empire. After the first paper money was issued in 1694 with the founding of the Bank of England, it became the central bank of Pound Sterling, meaning it issued banknotes and regulated the issue of such by private banks in Northern Ireland and Scotland. Throughout history, the British have received numerous suggestions to switch their currency, but have never agreed, seeing their currency as a prominent symbol of the British nation and history. A famous example of this is the offer to them to adopt the euro as their currency, which was completely rejected.
Advantages of Using Pound Sterling (GBP)
Gambling with Round Sterling is essential for English players and now we will explain why. First of all, when gambling with your native currency, you avoid paying additional exchange taxes and fees. Otherwise, if you gamble at online casinos that don't accept the GBP, your transactions will be much more costly since your transfers get exchanged in other currencies by the casino. Second of all, when using your native currency, you get to make direct deposits, meaning that your transfers will proceed at lightning-fast speed. Another essential advantage that we would like to emphasize is that the vast majority of reliable online casinos accept the GBP which gives British players a huge diversity of gambling options to choose from.
Stability: The Pound Sterling is known for its stability, making it a reliable choice for financial transactions and savings.
Global Recognition: GBP is widely accepted and recognized in international financial markets, simplifying foreign transactions and investments.
Reserve Currency: It serves as one of the world's major reserve currencies, ensuring its importance in global trade and finance.
Historical Significance: GBP boasts a rich history, adding a touch of tradition and prestige to financial dealings.
Accessibility: As the UK's official currency, GBP is easily accessible and can be used for a wide range of transactions.
Exchange Rates: GBP's stable exchange rates make it convenient for international travelers and businesses.
Legal Tender: It's accepted as legal tender not only in the United Kingdom but also in some British Overseas Territories and Crown Dependencies.
Financial Hub: The UK, with its strong financial sector, offers access to a wide range of banking and investment services in GBP.
Payment Methods with Pound Sterling (GBP)
When it comes to Pound Sterling (GBP) casinos, you'll find a variety of payment methods to facilitate your gaming experience. These casinos typically offer a wide range of options to accommodate players' preferences. Whether you prefer traditional banking methods, e-wallets, prepaid cards, or even cryptocurrencies, you can make deposits and withdrawals in GBP conveniently. Some of the popular payment methods include:
Credit and Debit Cards (e.g., Visa, Mastercard)
E-wallets (e.g., PayPal, Neteller, Skrill)
Bank Transfers
Prepaid Cards (e.g., Paysafecard)
Mobile Payment Apps (e.g., Apple Pay, Google Pay)
Cryptocurrencies (e.g., Bitcoin, Ethereum)
These diverse payment options ensure that you can manage your funds efficiently and securely while enjoying your favorite casino games in Pound Sterling.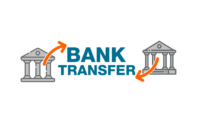 Find the Greatest Pound Sterling (GBP) Casinos
We at CasinoLandia have extendedly researched and investigated the iGaming market to find and select the highest-ranked online casinos accepting Pound Sterling. These online casino venues have been comprehensively reviewed by us at CasinoLandia to provide you with essential details regarding their game collections, portfolios of software developers, accepted payment methods, platforms, bonus programs, and more. Below, you can browse our precise selection of the best online casinos accepting Pound Sterling.
Taking into account that there is a vast range of online casinos that accept the Pound Sterling, we at CasinoLandia have selected only the best options. Starting with Mr. Green Casino, the brand officially operates in the iGaming market since 2008, however, it has gone under a complete redesign of the website and began operating with its current design in 2015. The casino has obtained licenses from two of the most trustworthy and reliable gambling authorities – the MGA and the UKGC which speaks for its high quality.
Lucky Spins Casino is yet another well-reputed betting site that accepts Pound Sterling. The casino has recently joined the iGaming market in 2022, however, it gained significant recognition very quickly. The brand collaborates with leading software developers such as Ezugi, Booming Games, Habanero, and others that launch their latest releases on this betting site.
CasinoLuck Casino has obtained a license from the Malta Gambling Authority and operates legitimately since 1999. The casino gives players access to entertaining titles for slots, card games, table games, and live dealer games by top-notch game suppliers such as NetEnt, Microgaming, BetSoft, and others.
The Majority Markets That Accept Pound Sterling (GBP)
Pound Sterling (GBP) is primarily used as the official currency in the United Kingdom, but it's also accepted in some British Overseas Territories and Crown Dependencies. While Pound Sterling is not commonly used as a currency for everyday transactions outside these regions, it is widely accepted in the financial markets and is often used in international trade and investment. Additionally, tourists visiting the UK may exchange their currency for GBP to make purchases and transactions during their stay. The Pound's global recognition and stable exchange rates make it a currency of choice for many international investors and businesses.
Other Popular Currencies in Online Casinos
Visit the Capital of CurrencyLandia at the heard of CasinoLandia for info on each of the major currencies on Earth.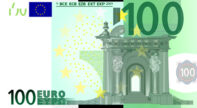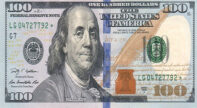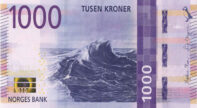 Common Asked Questions for Pound Sterling (GBP) Casinos
We are eager to respond to your questions!
How can I deposit and withdraw using Pound Sterling at an online casino?
Here's a step-by-step guide on how to deposit and withdraw using Pound Sterling (GBP) at an online casino:
Create an Account: Sign up for an account at the online casino if you haven't already. Provide the required information, including your name, email address, and username.
Log In: Log in to your casino account using your credentials.
Visit the Cashier: Navigate to the casino's "Cashier" or "Banking" section, usually located in the top menu or on the dashboard.
Select Deposit: In the Cashier section, select the "Deposit" or "Add Funds" option.
Choose GBP: Choose Pound Sterling (GBP) as your preferred currency for the transaction.
Select Payment Method: Choose your preferred payment method from the list provided, such as credit/debit cards, e-wallets, or bank transfers.
Enter Deposit Amount: Enter the amount you wish to deposit in GBP.
Confirm Deposit: Review the transaction details, including the deposit amount and payment method. Confirm the deposit to complete the process.
Play Games: Once the deposit is successful, you can start playing casino games in GBP.
Withdraw Winnings: When you want to withdraw your winnings, visit the Cashier again and select the "Withdraw" option. Choose GBP as your withdrawal currency and follow the provided instructions to complete the withdrawal process.
Are there any fees associated with Pound Sterling transactions at online casinos?
Fees associated with Pound Sterling (GBP) transactions at online casinos can vary depending on the casino's policies and the payment method you choose. Here are some key points to consider:
Casino Policies: Many reputable online casinos do not charge fees for GBP transactions. They may cover the costs associated with deposits and withdrawals to provide a seamless gaming experience. However, it's essential to review the specific casino's terms and conditions to understand their fee policies.
Payment Method Fees: Some fees may be associated with the payment method you use. For example, credit card companies or e-wallet providers may charge currency conversion fees if you deposit or withdraw in a currency other than GBP. It's a good practice to check with your chosen payment provider for information on their fee structure.
Exchange Rate Considerations: When depositing or withdrawing in a different currency, exchange rates may affect the final amount you receive or are charged. Be aware of any currency conversion fees or unfavorable exchange rates that can impact your transactions.
Overall, while many GBP casinos aim to offer fee-free transactions, it's essential to research and choose a payment method that aligns with your preferences and minimizes any potential fees.
What are the advantages of playing at a Pound Sterling casino?
Playing at a Pound Sterling (GBP) casino offers several advantages for both UK and international players:
Convenience: For UK residents, GBP casinos provide the convenience of playing in their native currency, eliminating the need for currency conversion. This simplifies transactions and ensures players are always aware of the value of their bets and winnings.
Stability: Pound Sterling is known for its stability and strong reputation in the financial world. Playing in GBP can provide peace of mind, knowing that your funds and winnings are in a reliable currency.
Wide Acceptance: GBP is widely accepted at online casinos, both in the UK and internationally. Players can access a vast selection of casino sites and games that offer GBP as a currency option.
Bonus Offers: Pound Sterling casinos often feature special promotions and bonuses for UK players. These bonuses may include free spins, deposit matches, and other incentives tailored to GBP users.
Regulated Environment: The UK Gambling Commission regulates online casinos that offer services in GBP. This regulatory oversight helps ensure fair play, secure transactions, and responsible gaming practices.
Local Support: GBP casinos typically provide customer support that caters to UK players, offering assistance in English and during UK business hours, enhancing the overall gaming experience.
Tax Benefits: In the UK, gambling winnings are generally not subject to taxation. Playing in GBP can simplify the reporting process for tax purposes, making it easier to enjoy your winnings.
Access to Local Banking: UK players have access to a variety of familiar and trusted banking methods for deposits and withdrawals, making financial transactions straightforward.
Playing at a Pound Sterling casino offers a combination of convenience, reliability, and access to exclusive benefits that enhance the overall online gaming experience.
What are the popular payment methods available at Pound Sterling casinos?
Pound Sterling (GBP) casinos offer a range of popular payment methods for both deposits and withdrawals. Here are some of the commonly used options:
Credit and Debit Cards: Major credit and debit cards like Visa, MasterCard, and Maestro are widely accepted at GBP casinos. They provide a convenient and secure way to fund your casino account.
e-Wallets: E-wallet services such as PayPal, Skrill, and Neteller are popular choices for GBP transactions. These options offer fast and secure payments, and they are widely supported at online casinos.
Bank Transfers: Bank transfers, including online banking, allow players to transfer funds directly from their bank accounts to the casino. While it may take a bit longer, it's a secure method for GBP transactions.
Prepaid Cards: Prepaid cards like Paysafecard are convenient for players who want to keep their gambling expenses separate from their bank accounts. They are available at various retail locations and can be used for GBP deposits.
Mobile Payment Methods: Some GBP casinos accept mobile payment methods like Boku or Pay by Phone, which allow players to make deposits using their mobile phone bills.
Cryptocurrencies: While less common, a few GBP casinos now accept cryptocurrencies like Bitcoin and Ethereum for deposits and withdrawals. These options provide added security and privacy.
It's essential to check with your chosen GBP casino to verify which payment methods they support, as availability may vary. Additionally, consider factors like transaction fees, processing times, and security when selecting the most suitable payment method for your gaming needs.
Can I set deposit and spending limits at Pound Sterling casinos?
At Pound Sterling (GBP) casinos, players have the option to take control of their gambling activities by setting deposit and spending limits. These responsible gaming features include deposit limits, loss limits, wagering limits, session time limits, and even self-exclusion. Deposit limits allow players to cap the amount they can deposit over specific time frames, while loss limits restrict the total losses incurred. Wagering limits ensure responsible betting, and session time limits help manage gaming duration. Self-exclusion, on the other hand, offers a more extended break from gambling when needed. These tools are designed to promote safe and responsible gambling practices and can typically be accessed through account settings or by contacting casino customer support.
CasinoLandia's Summary of Pound Sterling (GBP) Casinos
CasinoLandia offers an in-depth exploration of the finest Pound Sterling (GBP) casinos, ensuring that players seeking an outstanding gaming experience can make well-informed choices. Our platform provides expert reviews, comprehensive guides, and a carefully curated list of top GBP casinos, designed to cater to the preferences and aspirations of every player. With CasinoLandia's guidance, you can confidently navigate the world of online gambling, discovering the perfect gaming destination that aligns with your desires. Whether you're looking for exceptional bonuses, a vast game selection, or secure payment options, our Pound Sterling casino listings have got you covered.
One of the standout features of GBP casinos listed on CasinoLandia is their commitment to player safety and responsible gaming. They offer a range of tools and features, such as deposit and spending limits, to help players manage their gaming experience effectively. With the reassurance of responsible gaming practices and a wealth of gaming options, Pound Sterling casinos featured on CasinoLandia create a captivating and secure environment for players to enjoy the thrill of online gambling while keeping their gaming habits in check.