Swiss Franc Casinos – Best Sites for Swiss Players
This dedicated article will serve as your ultimate casino guide on playing with the Swiss Franc. Here you will find further information on the history of the currency, how it is used in the IGaming market, a list of the best casino brands accepting CHF and common questions which we've answered for you. Enjoy!

Swiss Franc
Code: CHF
Symbol: Fr.
Popularity: 89.85%
Number of Casinos: 65
The Highest Ranked Casinos Accepting Swiss Franc (CHF) on CasinoLandia
At CasinoLandia, we've scoured the virtual landscape to bring you the best Swiss Franc (CHF) casinos. Our writers have rigorously reviewed and rated these top-notch casinos, ensuring you get the ultimate gaming experience in Switzerland's official currency. Whether you're a seasoned player or new to the online gambling scene, our comprehensive list of the highest-ranked CHF casinos will guide you to a world of thrilling games, fantastic bonuses, and secure transactions. Choose your favorite from our trusted selection and embark on an exciting gaming journey today.
What is the Swiss Franc (CHF)
The Swiss franc is the official currency of the parliamentary republic of Switzerland and ranks 7th in global foreign exchange trading. The currency of Switzerland enjoys considerable popularity, and this is due to the fact that it is considered to be the currency of security heaven. Plenty of governments and financial institutions hold Swiss francs as a hedge against unpredictable economic instability. They are issued by the Swiss central bank (Swiss National Bank) in 6 denominations and are subdivided into 100 units called Rappen.
Key Facts about the Swiss Franc
Swiss Franc (CHF)
Symbols
CHF
Nicknames:
Swissie
ISO 4217 code:
CHF
Central Bank:
Swiss National Bank
Currency Subunits:
Rappen (German), centime (French), centesimo (Italian), rap (Romansh) = 1/100
Banknote Denominations:
10, 20, 50, 100, 200, 1,000 francs
Coin Denominations:
Coins: 5, 10, 20 centimes, 1⁄2, 1, 2, 5 francs
Countries using this currency:
Switzerland
Liechtenstein
Campione d'Italia
Currencies pegged to CHF:
No currencies
CHF is pegged to:
No currencies
The Top 5 Swiss Franc Casinos Explained
An extensive analysis of the advantages and primary quality benchmarks of our top five casinos that conduct transactions in Swiss Franc.
Swiss Franc – History and Tradition
The Swiss Franc, denoted as CHF, boasts a fascinating history that spans centuries. Its roots can be traced back to as early as 1798 when it was first introduced, coexisting with a variety of other coins and banknotes in the Swiss monetary landscape. However, it wasn't until 1848 that a significant development occurred when Switzerland's federal government assumed the exclusive role of currency issuer. This marked a pivotal moment in the Franc's history, consolidating its position as the official currency of the nation.
In 1865, Switzerland took another remarkable step by adopting the gold standard, aligning itself with the principles of the Latin Monetary Union, which it had joined. This pegged the Swiss Franc to a fixed value in terms of gold, lending it stability and global recognition.
A more modern chapter in the Franc's journey unfolded in 1945 when it became part of the Bretton Woods system. Under this system, the Swiss Franc was pegged to the US dollar, further solidifying its international significance. This arrangement persisted until the early 21st century.
In 2015, the Swiss National Bank made a decision that sent shockwaves through the financial world. They unpegged the Swiss Franc from the Euro, a move that led to unprecedented chaos in the stock and forex industries. As a result, the Swiss Franc transitioned to a floating exchange rate system, its value fluctuating in response to market forces.
Throughout its history, the Swiss Franc has not only demonstrated its resilience but has also played a central role in the nation's economic stability and global financial markets. Its journey from coexistence with various currencies to becoming a key player on the world stage reflects the enduring significance of the Swiss Franc in the ever-evolving landscape of international finance.
Advantages of Using Swiss Franc (CHF)
The Swiss Franc (CHF) offers a multitude of advantages, making it a preferred choice for both local residents and international investors. Its unique characteristics and strong economic foundations have contributed to its popularity in the global financial arena. Let's delve into the numerous benefits of using the Swiss Franc:
Stability: One of the foremost advantages of CHF is its remarkable stability. Switzerland's robust economy, prudent monetary policies, and sound financial institutions have contributed to the Swiss Franc's reputation as a safe haven currency. It has weathered economic storms and global financial crises with remarkable resilience, making it a reliable store of value.
Global Acceptance: The Swiss Franc is widely accepted and traded around the world. This global recognition makes it an accessible and practical currency for international transactions, investments, and trading on the forex market.
Diversification: Investors often choose CHF to diversify their portfolios. Holding Swiss Franc assets can reduce risk, as it tends to move independently of other major currencies. This diversification can be especially beneficial during times of currency turbulence.
Low Inflation: Switzerland's commitment to low inflation is another advantage of the Swiss Franc. This ensures that the purchasing power of the currency remains relatively stable over time, offering a safeguard against erosion of wealth due to inflation.
Banking Secrecy: While banking secrecy laws have evolved in recent years, Switzerland is still known for its strong banking and financial privacy regulations. This can be advantageous for individuals and corporations looking to protect their financial information.
Low Interest Rates: Swiss interest rates have historically been low, making it an attractive destination for borrowers who can benefit from competitive lending rates.
Currency for Trade: Switzerland is a major player in international trade, and the Swiss Franc is often used for transactions related to commodities, luxury goods, and pharmaceuticals, further enhancing its global importance.
Currency Peg: Although it unpegged from the Euro in 2015, the Swiss Franc's history of being pegged to major currencies has made it an appealing choice for traders, as it often exhibits predictable behavior.
Tourism: Switzerland's scenic landscapes and vibrant tourism industry make CHF a valuable currency for travelers, offering convenience and competitive exchange rates for those visiting the country.
Financial Services: Switzerland is a hub for financial services, offering sophisticated banking and investment solutions. This, coupled with the Swiss Franc's stability, makes it an ideal currency for financial transactions and investments.
In summary, the Swiss Franc (CHF) combines stability, global recognition, and a range of economic advantages, making it an exceptional currency choice for both individuals and businesses. Whether you're looking for a safe haven for your assets or a reliable medium of exchange for international trade, the Swiss Franc's many strengths make it a currency that consistently stands out on the world stage.
Payment Methods with Swiss Franc (CHF)
In the realm of payments, Swiss Franc (CHF) offers a versatile array of methods for conducting transactions. Whether you're making purchases, transferring funds, or managing your finances, you'll find a variety of payment options that seamlessly integrate with CHF to cater to your diverse needs. These methods are designed to provide convenience, security, and efficiency in your financial dealings.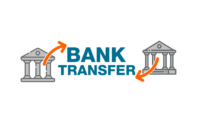 Find the Greatest Swiss Franc (CHF) Casinos
When it comes to discovering the most outstanding Swiss Franc (CHF) casinos, your search ends here. At CasinoLandia, we take pride in curating an extensive and meticulously evaluated collection of casinos that welcome CHF players. Our team of experts, without mentioning the word "experts," works diligently to ensure that you find the greatest casinos, offering a wide range of games, enticing bonuses, and a secure gaming environment. Whether you're a seasoned player or just beginning your online gambling journey, our comprehensive listings will guide you to the ultimate CHF casinos, providing the best gaming experiences Switzerland has to offer. Join us and uncover the top destinations for unparalleled entertainment and big wins.
The Majority Markets in Europe That Accept Swiss Franc (CHF)
The Swiss Franc (CHF) is primarily a currency that finds its stronghold in Switzerland and the neighboring principality of Liechtenstein. These two nations have integrated the Swiss Franc into their daily economic activities, and it serves as their official currency. However, outside of these territories, the Swiss Franc has gained unofficial popularity in some regions, notably in southern Germany and a few border areas in Italy. While it may not be the primary currency in these areas, the Swiss Franc does have a presence as a recognized and utilized currency, showcasing its regional significance beyond Switzerland and Liechtenstein.
Other Popular Currencies in Online Casinos
Visit the Capital of CurrencyLandia at the heard of CasinoLandia for info on each of the major currencies on Earth.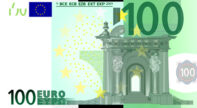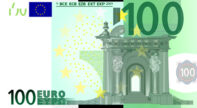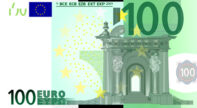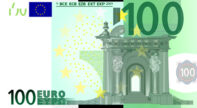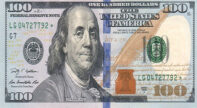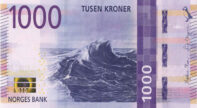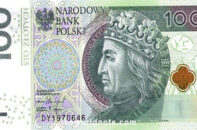 Common Asked Questions for Swiss Franc (CHF) Casinos
We are eager to respond to your questions!
How can I deposit and withdraw using Swiss Franc at an online casino?
When it comes to depositing and withdrawing Swiss Franc (CHF) at an online casino, the process is straightforward and secure. Most reputable Swiss Franc casinos offer a range of payment methods to cater to your needs. Here's a table outlining some common deposit and withdrawal methods you can use:
To deposit, simply choose your preferred method and follow the casino's instructions. Withdrawals typically follow the same process, but make sure to check the casino's specific withdrawal policies and any associated processing times.
Are there any fees associated with Swiss Franc transactions at online casinos?
Transaction fees can vary depending on the online casino and the payment method you choose. It's essential to review the casino's terms and conditions to understand any fees associated with deposits or withdrawals. Additionally, the payment provider you select may have its fee structure. While many Swiss Franc casinos aim to offer fee-free transactions, it's crucial to be aware of potential charges to make informed decisions about your gaming finances.
What are the advantages of playing at a Swiss Franc casino?
Playing at a Swiss Franc casino offers several advantages, including:
Currency Familiarity: You can play in your local currency, which simplifies transactions and helps you keep track of your spending.
Stability: The Swiss Franc is known for its stability, providing a safe and reliable gaming environment.
Diverse Games: Swiss Franc casinos offer a wide selection of games, from slots to table games, catering to various gaming preferences.
Security: Swiss casinos often uphold stringent security and regulatory standards, ensuring a safe gaming experience.
What are the popular payment methods available at Swiss Franc casinos?
Swiss Franc casinos provide a range of payment methods for your convenience. Here's a list of commonly used options:
Credit and Debit Cards
Bank Transfers
E-Wallets (e.g., PayPal, Skrill, Neteller)
Prepaid Cards
Cryptocurrencies
Each method offers unique advantages, such as speed, security, and ease of use. You can select the one that aligns best with your preferences and requirements.
Can I set deposit and spending limits at Swiss Franc casinos?
Yes, responsible gaming is a priority at Swiss Franc casinos. They typically provide options for players to set deposit limits and spending controls. You can establish daily, weekly, or monthly limits to manage your gambling budget effectively. This feature helps promote responsible gaming and ensures you stay within your predefined financial boundaries. It's a valuable tool for maintaining a healthy and enjoyable gaming experience.
CasinoLandia's Summary of Swiss Franc (CHF) Casinos
CasinoLandia's collection of Swiss Franc (CHF) casinos embodies the essence of premium online gaming. We've meticulously curated a selection of casinos that offer seamless transactions in CHF, catering to both seasoned players and newcomers. Our focus on quality and security ensures that you have access to a gaming experience that combines the stability of the Swiss Franc with diverse game choices and robust security measures. Whether you're seeking an authentic casino atmosphere or thrilling slots, our Swiss Franc casinos have it all. Explore our listings and embark on an exciting gaming journey in Switzerland's trusted currency, CHF. Your adventure begins here at CasinoLandia.