Slot Review
Wild Racer
Our Rating:
92.33% Gold star
Visitor Rating:
0,00% No star
Times Played:
17 Times Played
Quick Facts
Provider:

Provider

The Slot Provider is none other than the company who developed the slot. Simply click on the name of the provider to find our more about it!
Date Launched:

Date Launched

The date when this slot game was launched.
14/11/2022
Theme:

Theme

Theme is the general genre that the the slot could be classified as. One of the elements that makes slot games appealing, A nicely planned popular theme can potentially skyrocket the popularity of an online slot!
Automotive, Cars, Neon, Racing, Retro
Jackpot:

Jackpot

A stand-alone or multi-leveled progressive prize pool that a player can win at a given time, simply by spinning the reels.
Special Symbols:

Special Symbols

The special symbols of a slot are part of its mechanic. Elements such as Wilds, Scatters and regular paying symbols come together to form winning combinations.
Multipliers, Scatters, Sticky, Wilds
Review Summary
"Wild Racer" by TaDa Gaming is a dynamic and engaging slot game that combines a high RTP of 97% with a visually stimulating racing theme. Players can anticipate both exciting gameplay and favorable returns on their bets. With its wide betting range, it caters to various players' budgets, making it accessible and versatile. The substantial maximum win potential adds an extra layer of thrill to the experience. Developed by TaDa Gaming, known for their innovation in game design, "Wild Racer" delivers a unique and captivating gaming adventure.
Slot Information
Return to Player (RTP):

Return to Player (RTP)

The Return to Player is a statistic that aims to show the player's edge over the casino - the higher this number is the better! We review all slots based on this RTP value so click on the percentage on the right to find our more slots with a similar RTP!
97%
Volatility/Variance:

Volatility/Variance

Volatility or Variance is meant to describe the winning potential of a slot game: a high volatility will have you win big but no so often, while a low volatility will let you win frequently, but less.
High
Progressive Slot:

Progressive Slot

A progressive slot is a slot that keep on growing its total possible winning pool; usually linked by a network of slots. It is also known as a jackpot.
Slot Type:

Slot Type

Slots can be categorized as classic, 3D, video slots, etc. Click on the type of slot on the right to see similar types of slots!
Video Slot
Rows:

Rows

Part of the design of the slot, the rows are the horizontal lines that trigger special features when certain paying symbols fall in place.
3
Reels:

Reels

Reels are the vertical lines that are build in the slots architecture; together with the rows they help trigger special winning combinations.
5
Paylines:

Paylines

Paylines, or betting lines, are the pre-determined links of symbols across the rows and reels of a slot. A slot can have anywhere from just 1 payline or up to thousands paylines!
20
Slot Layout:

Slot Layout

The layout of the slot is the way the slot is built, based on the number of rows, reels and paylines.

5

x

3
Pros
High RTP
Engaging Theme
Versatile Betting Range
Substantial Maximum Win
Cons
Lack of Progressive Jackpot
Limited Bonus Features
Simplicity
Rate this Game
No star
Rating: 0,00%
(0 votes)
How would you rate this game?
Click on the star below to submit your rating
Expert's Opinion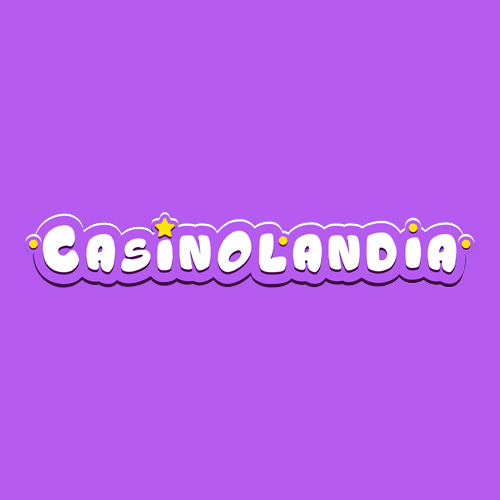 "Wild Racer" is a standout slot game in the world of online casinos. Its exceptionally high RTP ensures that players have a fair chance of winning, and the low-medium volatility provides a balanced blend of frequent smaller wins and occasional larger payouts. The game's racing theme is brought to life with eye-catching graphics and animations, immersing players in the thrilling world of racing cars. The broad betting range accommodates both casual players and high rollers, enhancing its appeal to a wide audience. Additionally, the substantial maximum win potential adds excitement and anticipation to every spin. TaDa Gaming has done an excellent job of creating a game that combines entertainment, winning potential, and accessibility. "Wild Racer" is undoubtedly a game that players should try if they're seeking an exhilarating slot experience.
9.23 /10 by CasinoLandia
Introducing the Wild Racer
Introducing "Wild Racer" by TaDa Gaming, a thrilling slot game that revs up the excitement with its high-speed racing theme. In this adrenaline-pumping adventure, players are catapulted into the heart of the racetrack, surrounded by sleek racing cars, checkered flags, and the promise of big wins. "Wild Racer" offers an exhilarating gaming experience with its low-medium volatility, providing a balanced mix of regular payouts and the potential for substantial rewards. With a generous RTP of 97%, players can expect favorable returns as they navigate the twists and turns of this high-octane slot. In summary, "Wild Racer" combines the thrill of the race with rewarding gameplay, making it an attractive choice for both racing enthusiasts and slot aficionados.
Wild Racer Volatility and RTP
In the world of slot gaming, volatility and RTP (Return to Player) are essential factors that shape the player's experience. "Wild Racer" by TaDa Gaming strikes a harmonious balance with its low-medium volatility, providing an engaging gaming experience that caters to a wide range of players. This means that while there's an element of unpredictability and excitement with the potential for significant wins, the game also offers a fair share of smaller, more frequent payouts. The low-medium volatility ensures that players can enjoy a relatively stable bankroll, making it suitable for both those seeking thrilling high-risk spins and those who prefer a more calculated approach to their bets.
Complementing the exciting gameplay of "Wild Racer" is its attractive RTP of 97%, making it a player-friendly choice in the world of slots. The RTP, standing for Return to Player, indicates the percentage of wagers that a slot game is expected to return to players over time. In the case of "Wild Racer," this percentage is a noteworthy 97%, signifying that the game offers favorable odds for players to receive consistent returns on their bets. This high RTP makes "Wild Racer" an appealing option for those looking to extend their gaming sessions while enjoying the thrill of the racetrack. In summary, the combination of low-medium volatility and a 97% RTP makes "Wild Racer" a well-rounded slot that provides both excitement and rewarding gameplay.
"Wild Racer" by TaDa Gaming offers an engaging gaming experience with its low-medium volatility, providing excitement and frequent payouts, all while boasting a player-friendly 97% RTP, ensuring favorable odds and extended gameplay.
The Paytable of Wild Racer
Delving into the paytable of "Wild Racer," players will find a collection of racing-themed symbols that bring the track to life. From high-speed racing cars to the iconic checkered flags, these symbols not only contribute to the game's immersive atmosphere but also hold the key to various winning combinations. While the paytable maintains thematic consistency, it's essential to keep an eye on the more valuable symbols, as they hold the potential for bigger payouts. Buckle up, as "Wild Racer" promises an engaging paytable that can rev up your winnings.
The Symbols of Wild Racer
In the world of "Wild Racer," the symbols are as dynamic as the racetrack itself. Racing cars and helmets dominate the reels, creating an authentic racing experience for players.

x5 = 750
x4 = 150
x3 = 50

x5 = 500
x4 = 100
x3 = 35









Wild Racer Features
"Wild Racer" comes packed with exciting features that keep the gameplay dynamic and engaging. The wild symbol, represented by a passionate racing enthusiast, substitutes for other symbols to form winning combinations, boosting your chances of hitting those lucrative payouts. Moreover, the scatter symbol, portrayed as a trophy, can trigger free spins, offering opportunities for extended play and increased winnings. The game's intuitive mechanics make it accessible to both novice and experienced players, ensuring that everyone can enjoy the high-speed action.
| Feature | Description |
| --- | --- |
| Minimum Bet | The minimum bet amount in Wild Racer is $0.1, allowing for flexible wagers. |
| Maximum Bet | The maximum bet amount in Wild Racer is $100, catering to high rollers. |
| Auto Play Feature | The Auto Play feature enables seamless and convenient automated gameplay. |
| Free Spins Feature | The Free Spins feature awards players with additional spins for more chances to win. |
Wild Racer Mobile Compatibility
In today's fast-paced world, players demand gaming experiences that are as flexible as their lifestyles. "Wild Racer" answers this call with its exceptional mobile compatibility. Whether you're on the go or prefer playing from the comfort of your home, this slot adapts seamlessly to various devices and screen sizes. The responsive design ensures that the thrills of the racetrack are at your fingertips, whether you're spinning the reels on your smartphone, tablet, or desktop computer. Enjoy the adrenaline rush of "Wild Racer" wherever and whenever you choose, making it a fantastic addition to the mobile gaming landscape.
Helpful Questions for Wild Racer by TaDa Gaming
Learn more and enhance your Wild Racer experience with these helpful questions.
What is the RTP of the Wild Racer?
"Wild Racer" presents an enticing proposition to players with its impressive RTP (Return to Player) rate of 97%. This high RTP is a key highlight of the game, as it signifies that over the long run, players can expect to receive back 97% of the wagers they place. In the world of online slots, a higher RTP is often associated with better chances of securing winning combinations and, overall, a more rewarding gaming experience. This favorable RTP factor makes "Wild Racer" an appealing choice for players looking to maximize their potential returns and enjoy extended gameplay sessions without rapidly depleting their bankrolls.
What is the maximum win of Wild Racer?
When it comes to the maximum win potential in "Wild Racer," the game doesn't disappoint. While the exact maximum win amount can vary depending on various factors such as bet size and the outcome of bonus features, it provides an opportunity for significant payouts. This potential for substantial wins adds an extra layer of excitement and anticipation to the gameplay, making "Wild Racer" an enticing option for players seeking thrilling slot experiences with the chance to land big prizes.
What is the betting range applied at Wild Racer?
The betting range in "Wild Racer" caters to a wide spectrum of players, ensuring accessibility for both casual gamers and high rollers alike. The minimum bet starts at a mere $0.1, allowing those with more conservative bankrolls to enjoy the game without feeling the pressure of high stakes. On the other hand, the maximum bet reaches up to $100, accommodating players who prefer to take bigger risks for potentially larger rewards. This flexibility in betting options underscores the game's versatility, making it suitable for players of varying preferences and budgetary constraints.

Which game provider has created Wild Racer?
"Wild Racer" is crafted by TaDa Gaming, a reputable game provider known for its commitment to delivering engaging and high-quality slot experiences. TaDa Gaming has gained recognition in the industry for its innovative approach to game development, and "Wild Racer" is a testament to their dedication to creating visually appealing, feature-rich, and player-friendly slot games. With a track record of producing entertaining and immersive gaming content, TaDa Gaming ensures that "Wild Racer" meets the expectations of players looking for a top-tier slot experience.
Is Wild Racer mobile-firendly?
In terms of mobile compatibility, "Wild Racer" is designed to meet the needs of modern players who enjoy gaming on the go. The game's mobile-friendly nature allows it to seamlessly adapt to various screen sizes and resolutions, ensuring that players can enjoy the same level of entertainment and functionality on their smartphones and tablets as they would on a desktop computer. Whether you're commuting, waiting in line, or simply prefer the convenience of mobile gaming, "Wild Racer" is readily accessible, providing a flexible and enjoyable gaming experience that fits your lifestyle.
CasinoLandia's Conclusion on Wild Racer
"Wild Racer" by TaDa Gaming is a compelling slot game that stands out for several reasons. With an impressive RTP of 97%, it offers players the potential for favorable returns on their wagers, making it an attractive choice for those looking to maximize their winning opportunities. The game's substantial maximum win potential adds an extra layer of excitement, providing players with the chance to secure significant payouts. Furthermore, the wide betting range, starting at just $0.1 and going up to $100, ensures that "Wild Racer" accommodates players of various budgets, making it an inclusive and versatile option. Developed by TaDa Gaming, a respected game provider known for its innovative approach to game development, "Wild Racer" combines engaging gameplay with visually appealing graphics, promising an immersive gaming experience. Lastly, its mobile compatibility makes it accessible to players who prefer gaming on their smartphones or tablets, ensuring that the thrill of "Wild Racer" can be enjoyed anytime and anywhere. Overall, "Wild Racer" delivers on multiple fronts, making it a well-rounded and entertaining slot game for a wide audience of players.
Play other slots by TaDa Games
Play other Automotive Slots