Slot Review
Joker Split
Our Rating:
92.49% Gold star
Visitor Rating:
0,00% No star
Times Played:
1 Times Played
TOP CHOICE TO PLAY FOR REAL MONEY
Rated 98.13/100%
welcome bonus
1500%/$7,500
35x wagering
OTHER TOP CHOICES FOR REAL MONEY PLAY
Quick Facts
Provider:

Provider

The Slot Provider is none other than the company who developed the slot. Simply click on the name of the provider to find our more about it!
Date Launched:

Date Launched

The date when this slot game was launched.
05/09/2023
Theme:

Theme

Theme is the general genre that the the slot could be classified as. One of the elements that makes slot games appealing, A nicely planned popular theme can potentially skyrocket the popularity of an online slot!
Joker, Medieval
Jackpot:

Jackpot

A stand-alone or multi-leveled progressive prize pool that a player can win at a given time, simply by spinning the reels.
Special Symbols:

Special Symbols

The special symbols of a slot are part of its mechanic. Elements such as Wilds, Scatters and regular paying symbols come together to form winning combinations.
Multipliers, Re-Spins, Symbols Collection, Wilds
Review Summary
"Joker Split" by Relax Gaming masterfully combines the timeless appeal of classic symbols with a unique Split Symbols feature, adding an exciting twist to the gameplay. The game's high volatility and favorable RTP create an enticing blend of risk and reward, while the dynamic betting range accommodates a variety of player preferences. With a visually appealing design and mobile compatibility, "Joker Split" offers a well-rounded gaming experience suitable for a broad audience.
Slot Information
Return to Player (RTP):

Return to Player (RTP)

The Return to Player is a statistic that aims to show the player's edge over the casino - the higher this number is the better! We review all slots based on this RTP value so click on the percentage on the right to find our more slots with a similar RTP!
96.1%
Volatility/Variance:

Volatility/Variance

Volatility or Variance is meant to describe the winning potential of a slot game: a high volatility will have you win big but no so often, while a low volatility will let you win frequently, but less.
High
Progressive Slot:

Progressive Slot

A progressive slot is a slot that keep on growing its total possible winning pool; usually linked by a network of slots. It is also known as a jackpot.
Slot Type:

Slot Type

Slots can be categorized as classic, 3D, video slots, etc. Click on the type of slot on the right to see similar types of slots!
Video Slot
Rows:

Rows

Part of the design of the slot, the rows are the horizontal lines that trigger special features when certain paying symbols fall in place.
6
Reels:

Reels

Reels are the vertical lines that are build in the slots architecture; together with the rows they help trigger special winning combinations.
6
Paylines:

Paylines

Paylines, or betting lines, are the pre-determined links of symbols across the rows and reels of a slot. A slot can have anywhere from just 1 payline or up to thousands paylines!
6
Slot Layout:

Slot Layout

The layout of the slot is the way the slot is built, based on the number of rows, reels and paylines.

6

x

6
Pros
High RTP
Mobile Compatibility
Engaging Visuals
Bonus Buy Feature
Cons
Limited Bonus Features
No Gamble Round
Varied Betting Range
Rate this Game
No star
Rating: 0,00%
(0 votes)
How would you rate this game?
Click on the star below to submit your rating
Expert's Opinion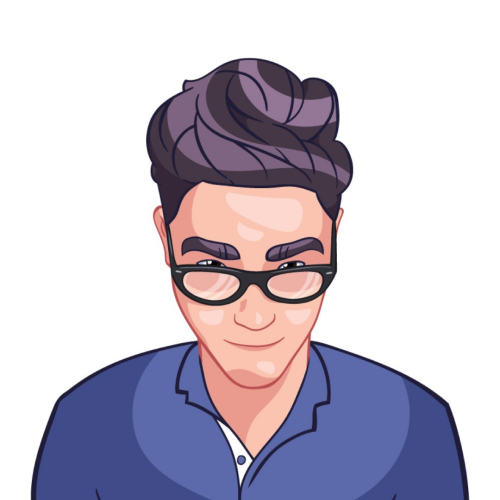 "Joker Split" presents a modern take on a traditional slot theme, showcasing Relax Gaming's commitment to innovation. The incorporation of the Split Symbols mechanic not only adds an engaging dynamic to the gameplay but also enhances the potential for significant wins. With its player-friendly interface and mobile compatibility, the game caters to a wide range of players, allowing them to enjoy its exciting features and thrilling potential for rewards. Overall, "Joker Split" strikes a balance between nostalgia and innovation, making it a game that can captivate both seasoned players and newcomers alike.
9.25 /10 by Yordan Gyuzelski
Play Joker Split for Real Money
Introducing the Joker Split
Immerse yourself in the captivating universe of "Joker Split," a creation by Relax Gaming that bridges the gap between classic and contemporary slot gaming. Drawing you into a world of vibrant colors and timeless fruit symbols, the game captures the essence of traditional slots while infusing it with a modern twist. Through the innovative Joker Split mechanic, players are offered a unique opportunity to amplify their wins, adding an extra layer of excitement to each spin. The game's fusion of familiarity and innovation creates a dynamic and visually appealing experience that showcases Relax Gaming's commitment to delivering top-tier entertainment. With its intricate attention to detail, balanced gameplay, and potential for substantial rewards, "Joker Split" is poised to leave a lasting impression on both newcomers and experienced slot enthusiasts.
Joker Split Volatility and RTP
Joker Split introduces players to a world of high volatility, where the thrill of anticipation and the potential for significant rewards intertwine. The game's mechanics create an environment where wins might be less frequent but have the potential to be substantial when they occur. This higher risk-reward dynamic adds an extra layer of excitement to each spin, catering to players who relish the adrenaline rush of chasing bigger prizes.
The Return to Player (RTP) of Joker Split stands at 96.10%, reflecting the game's generosity in returning winnings to players over the long term. This percentage indicates that, on average, players can expect a reasonable portion of their wagers to be returned as winnings. The combination of high volatility and a competitive RTP makes for a gameplay experience that offers both the thrill of uncertainty and the promise of potential rewards.
Joker Split offers a high volatility experience, infusing each spin with an electrifying blend of risk and reward. With a respectable Return to Player (RTP) of 96.10%, players can look forward to a fair and potentially profitable gaming adventure over the long run.
The Paytable of Joker Split
Dive into the enchanting realm of Joker Split where a vibrant assortment of symbols graces the reels, each portraying a unique essence of classic casino charm. The regal crown, a symbol of authority and grandeur, mingles with the allure of dice, tempting luck with every roll. Gleaming gems cast their mesmerizing hues, inviting players to uncover their fortunes, while the elegant ball symbol conjures images of lavish ballrooms and glamorous gatherings. At the heart of it all, the wild joker symbol reigns supreme, embodying the spirit of mischief and fun that is synonymous with jokers. This symbol not only creates winning combinations on its own but also substitutes for other symbols, amplifying the potential for big wins and enhancing the overall excitement of the game. The visual symphony of these symbols on the reels brings forth a fusion of nostalgia and modern gameplay, making Joker Split a visual delight that offers engaging gameplay experiences and enticing rewards.
The Symbols of Joker Split
The symbols in Joker Split include a regal crown, dice, gleaming gems, an elegant ball, and the charismatic wild joker symbol, each contributing to a dynamic and visually captivating gameplay experience.
x15+ = 30
x12+ = 13
x10+ = 8
x9 = 5
x8 = 4
x7 = 3
x6 = 2
x5 = 1
x15+ = 20
x12+ = 6
x10+ = 4,50
x9 = 1,70
x8 = 1,40
x7 = 1,10
x6 = 0,80
x5 = 0,50
x15+ = 10
x12+ = 3
x10+ = 2
x9 = 0,70
x8 = 0,60
x7 = 0,50
x6 = 0,40
x5 = 0,30
Joker Split Features
Cyber Wolf features an action-packed gameplay experience with a futuristic twist, immersing players in a world of high-tech wonders. The slot offers a dynamic mix of thrilling bonus rounds and free spins, providing ample opportunities to unlock massive wins while exploring the technologically advanced gaming environment. The captivating cyber-themed symbols and innovative features create an electrifying atmosphere that keeps players engaged and entertained. With its cutting-edge graphics and immersive sound effects, Cyber Wolf offers an adrenaline-pumping adventure for those who seek a futuristic gaming experience like no other. Prepare to embrace the digital realm and conquer the cyber wilds as you spin the reels and unleash the potential of this captivating slot game.
| Feature | Description |
| --- | --- |
| Minimum Bet | The minimum bet amount in Joker Split is $0.1, allowing for flexible wagers. |
| Maximum Bet | The maximum bet amount in Joker Split is $50, catering to high rollers. |
| Auto Play Feature | The Auto Play feature enables seamless and convenient automated gameplay. |
| Free Spins Feature | The Free Spins feature awards players with additional spins for more chances to win. |
| Bonus Buy Feature | The Bonus Buy Feature allows players to instantly access the Free Spins feature by purchasing it with a single click, providing an opportunity for thrilling encounters with the bison and the potential for wild wins. |
Joker Split Mobile Compatibility
Embracing the modern era of gaming, Joker Split extends its allure to mobile platforms, ensuring that players can enjoy its high volatility excitement and alluring 96.10% RTP on the go. The seamless transition to mobile devices maintains the same crisp graphics, engaging features, and immersive gameplay, allowing players to spin the reels and chase their fortunes wherever they are, be it at home or while on the move. Whether on a smartphone or tablet, the mobile version of Joker Split offers a convenient and captivating gaming experience that captures the essence of the traditional slot with a modern twist, ensuring that the thrill of winning is always at your fingertips.
Helpful Questions for Joker Split by Relax Gaming
Learn more and enhance your Joker Split experience with these helpful questions.
What is the RTP of the Joker Split?
Joker Split boasts an enticing Return to Player (RTP) rate of 96.10%, indicative of Relax Gaming's dedication to ensuring players have a rewarding and enjoyable gaming experience. This percentage underscores the game's commitment to fairness, implying that for every $100 wagered, players can expect to receive back approximately $96.10 in winnings over an extended period of play. Such a balanced RTP adds to the appeal of the game, as it presents a favorable probability of winning, catering to both casual players seeking entertainment and more strategic players hoping for substantial payouts. The higher RTP also hints at the game's potential for extended play sessions and potentially favorable results, contributing to its overall allure as a slot worth exploring in the world of online casinos.
What is the maximum win of Joker Split?
The maximum win in Joker Split is an impressive $1,000,000, an enticing prospect that can certainly capture the attention of players in search of significant rewards. This substantial potential payout adds an element of excitement and anticipation to the gameplay, offering the possibility of turning a relatively modest bet into a life-changing sum. The generous maximum win also showcases the game's commitment to providing players with thrilling winning opportunities, making Joker Split an appealing choice for those aiming to test their luck and potentially hit that monumental jackpot.
What is the betting range applied at Joker Split?
Joker Split offers players a flexible betting range that caters to a variety of preferences and budgets. The minimum bet starts at just $0.1, allowing players to enjoy the game with a relatively small wager if they wish to do so. On the other hand, for those who prefer a higher level of risk and reward, the maximum bet goes up to $50, providing an opportunity to potentially win bigger prizes with each spin. This wide betting range ensures that players with different betting strategies and bankrolls can find a comfortable stake that suits their individual preferences while engaging with the thrilling gameplay that Joker Split has to offer.

Which game provider has created Joker Split?
Joker Split, a vibrant and engaging slot game, is a shining example of Relax Gaming's dedication to delivering exceptional online casino experiences. Renowned for its innovation and commitment to excellence, Relax Gaming has once again raised the bar with Joker Split. This game stands as a testament to the provider's ability to reimagine classic themes and infuse them with modern features, captivating visuals, and seamless gameplay. As players delve into the world of Joker Split, they can expect an immersive adventure filled with surprises and excitement. With a track record of producing high-quality and entertaining games, Relax Gaming has solidified its position as a leader in the industry, and Joker Split is yet another masterpiece that showcases their expertise and passion for creating memorable gaming experiences.
Is Joker Split mobile-firendly?
Yes, Joker Split is fully mobile-friendly, allowing players to enjoy its exciting gameplay and vibrant features on various devices, including smartphones and tablets. Relax Gaming, the game's developer, has ensured that the game's graphics, interface, and functionalities are optimized for both desktop and mobile play, providing a seamless and enjoyable gaming experience for players on the go. Whether you're at home or on the move, you can access Joker Split and its entertaining features with ease, making it a versatile and accessible choice for players seeking thrilling gameplay wherever they are.
CasinoLandia's Conclusion on Joker Split
As the curtains draw on the virtual stage of online slots, "Joker Split" by Relax Gaming stands as a captivating act that masterfully combines the timeless appeal of classic slots with a refreshing twist of modern innovation. Its enchanting Split Symbols mechanic transforms the familiar symbols into sources of anticipation and excitement, offering players the chance to create winning combinations in truly unique ways. Amidst the vibrant reels and dynamic gameplay, the potential for substantial payouts adds an extra layer of allure to the experience. Moreover, the game's accessibility on various devices, including mobile platforms, ensures that the entertainment and rewards can be enjoyed anytime and anywhere. Whether you're a seasoned player or a newcomer to the world of slots, "Joker Split" is a performance that resonates with the spirit of both nostalgia and novelty, making it a worthwhile addition to any gaming repertoire.
Play other slots by Relax Gaming
Play other Joker Slots