Slot Review
Bonus Hunter
Our Rating:
92.33% Gold star
Visitor Rating:
0,00% No star
Times Played:
5 Times Played
Quick Facts
Provider:

Provider

The Slot Provider is none other than the company who developed the slot. Simply click on the name of the provider to find our more about it!
Date Launched:

Date Launched

The date when this slot game was launched.
14/09/2022
Theme:

Theme

Theme is the general genre that the the slot could be classified as. One of the elements that makes slot games appealing, A nicely planned popular theme can potentially skyrocket the popularity of an online slot!
Alcohol, Cowboy, Exploding Bombs, Gold, Wild West
Jackpot:

Jackpot

A stand-alone or multi-leveled progressive prize pool that a player can win at a given time, simply by spinning the reels.
Special Symbols:

Special Symbols

The special symbols of a slot are part of its mechanic. Elements such as Wilds, Scatters and regular paying symbols come together to form winning combinations.
Multipliers, Scatters, Wilds
Review Summary
"Bonus Hunter" by TaDa Gaming invites players to embark on an exciting Wild West adventure, complete with cowboy hats, boots, gold bars, and the usual card symbols, all set against a backdrop of rugged landscapes. With its medium volatility and a generous 97% RTP, the game strikes a balance between risk and reward, offering players a fair chance at winning while maintaining an element of excitement. The paytable is filled with thematic symbols, and landing a combination of these icons can lead to satisfying payouts. The game's features, including wilds and scatters, add depth to the gameplay, providing opportunities for bonus rounds and free spins. Furthermore, "Bonus Hunter" is designed to be mobile-friendly, allowing players to chase their Wild West dreams on the go.
Slot Information
Return to Player (RTP):

Return to Player (RTP)

The Return to Player is a statistic that aims to show the player's edge over the casino - the higher this number is the better! We review all slots based on this RTP value so click on the percentage on the right to find our more slots with a similar RTP!
97%
Volatility/Variance:

Volatility/Variance

Volatility or Variance is meant to describe the winning potential of a slot game: a high volatility will have you win big but no so often, while a low volatility will let you win frequently, but less.
Medium
Progressive Slot:

Progressive Slot

A progressive slot is a slot that keep on growing its total possible winning pool; usually linked by a network of slots. It is also known as a jackpot.
Slot Type:

Slot Type

Slots can be categorized as classic, 3D, video slots, etc. Click on the type of slot on the right to see similar types of slots!
Video Slot
Rows:

Rows

Part of the design of the slot, the rows are the horizontal lines that trigger special features when certain paying symbols fall in place.
4
Reels:

Reels

Reels are the vertical lines that are build in the slots architecture; together with the rows they help trigger special winning combinations.
5
Paylines:

Paylines

Paylines, or betting lines, are the pre-determined links of symbols across the rows and reels of a slot. A slot can have anywhere from just 1 payline or up to thousands paylines!
1024
Slot Layout:

Slot Layout

The layout of the slot is the way the slot is built, based on the number of rows, reels and paylines.

5

x

4
Pros
Wild West theme
Balanced medium volatility
player-friendly 97% RTP
Engaging features
Cons
Wild West theme
The absence of a progressive jackpot
Medium Volatility
Rate this Game
No star
Rating: 0,00%
(0 votes)
How would you rate this game?
Click on the star below to submit your rating
Expert's Opinion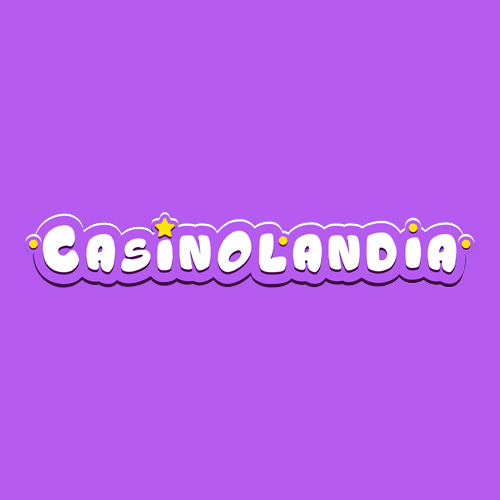 "Bonus Hunter" by TaDa Gaming captures the essence of the Wild West with its vivid symbols and thematic design. The medium volatility ensures a balanced gaming experience, appealing to a wide range of players, from newcomers to seasoned enthusiasts. The 97% RTP stands out as notably player-friendly, promising decent returns over time. The inclusion of thematic symbols like cowboy hats and boots adds to the game's immersive quality, enhancing the overall enjoyment. Additionally, the game's special features, such as wilds and scatters, inject excitement into the gameplay, with the potential for significant wins during bonus rounds. The mobile compatibility of "Bonus Hunter" further extends its appeal, making it a versatile choice for those seeking Wild West-themed adventures wherever they may be. Overall, "Bonus Hunter" is a well-rounded slot game with engaging features and solid potential for rewarding experiences.
9.23 /10 by CasinoLandia
Introducing the Bonus Hunter
"Bonus Hunter" by TaDa Gaming welcomes players into a thrilling Wild West-themed slot adventure reminiscent of the frontier era. With symbols featuring iconic elements like cowboy hats, cowboy boots, piles of glittering gold bars, and the classic A, K, Q, J symbols, the game immerses you in the rugged charm of the Old West. These symbols evoke the spirit of exploration, gold rush fever, and the timeless allure of the frontier. Whether you're a fan of Westerns or simply appreciate well-crafted slot themes, "Bonus Hunter" offers a captivating experience that celebrates the Wild West in style.
Bonus Hunter Volatility and RTP
When it comes to the game's volatility, "Bonus Hunter" strikes a balanced chord by offering medium volatility gameplay. This equilibrium ensures that players with varying risk preferences can find enjoyment in the game. Medium volatility means that you can anticipate a mix of frequent, smaller wins and the occasional chance to strike it big. It creates an engaging gaming experience where you're not just chasing enormous jackpots but also savoring steady, consistent wins along the way. Whether you're a casual player seeking entertainment or a high-stakes gambler in search of substantial payouts, "Bonus Hunter" accommodates your gameplay style.
Now, turning our attention to the Return to Player (RTP) of "Bonus Hunter," the game boasts an impressive RTP rate of 97%. This high RTP percentage is a testament to the developer's commitment to player fairness and value. It means that, on average, players can expect to receive back a substantial portion of their wagers over time. With a 97% RTP, "Bonus Hunter" enhances the overall appeal of the game. It provides a solid mathematical foundation for extended gameplay sessions, making it easier for players to enjoy the thrilling Western adventure and potentially reap significant rewards.
"Bonus Hunter" offers medium volatility gameplay that strikes a balance between frequent, smaller wins and the potential for significant payouts, accompanied by an impressive 97% RTP rate for an engaging and rewarding experience
The Paytable of Bonus Hunter
Exploring the paytable of "Bonus Hunter" reveals a treasure trove of symbols, each with its own unique value. From the instantly recognizable cowboy hats and boots to the alluring stacks of gold bars, every symbol contributes to the excitement of creating winning combinations. The paytable of "Bonus Hunter" is thoughtfully designed to offer enticing rewards, motivating players to spin the reels and aim for those valuable symbol combinations. It's a key element that adds depth and intrigue to the game, making every spin an opportunity for excitement.
The Symbols of Bonus Hunter
The symbols, featuring cowboy hats, cowboy boots, gold bars, and classic card symbols, transport players into the heart of the Wild West frontier, evoking the spirit of adventure and riches.








Bonus Hunter Features
As you delve deeper into the gameplay of "Bonus Hunter," you'll discover a set of thrilling features that enhance the overall experience. These features often include wild symbols, scatter symbols, bonus rounds, and free spins. Wild symbols can step in for other symbols, helping to create winning combinations and increase your chances of success. Scatter symbols can trigger bonus rounds or free spin sessions, unlocking additional opportunities for substantial winnings. These features, coupled with the engaging Western theme, ensure that "Bonus Hunter" keeps players on the edge of their seats, eagerly anticipating the next exciting twist in the game.
| Feature | Description |
| --- | --- |
| Minimum Bet | The minimum bet amount in Bonus Hunter is $0.1, allowing for flexible wagers. |
| Maximum Bet | The maximum bet amount in Bonus Hunter is $100, catering to high rollers. |
| Auto Play Feature | The Auto Play feature enables seamless and convenient automated gameplay. |
| Free Spins Feature | The Free Spins feature awards players with additional spins for more chances to win. |
| Bonus Buy Feature | The Bonus Buy Feature allows players to instantly access the Free Spins feature by purchasing it with a single click, providing an opportunity for thrilling encounters with the bison and the potential for wild wins. |
Bonus Hunter Mobile Compatibility
When it comes to mobile compatibility, "Bonus Hunter" offers a seamless gaming experience across a wide range of devices. Whether you prefer to play on your desktop computer, tablet, or smartphone, the game adapts effortlessly to different screen sizes and operating systems. Its mobile-friendly design guarantees that you can enjoy the Wild West adventure of "Bonus Hunter" without compromising on graphics or gameplay quality. It affords the flexibility to spin the reels whenever and wherever you desire, transforming it into a convenient and accessible slot for today's players on the move.
Helpful Questions for Cyber Wolf by TaDa Gaming
Learn more and enhance your Bonus Hunter experience with these helpful questions.
What is the RTP of the Bonus Hunter?
The captivating world of Cyber "Bonus Hunter" offers an attractive 97% Return to Player (RTP), indicating the game's expected payout over time. This high RTP is a significant advantage for players, as it implies that, on average, they can anticipate a substantial portion of their wagers returned as winnings. This favorable return rate not only enhances the overall gaming experience but also increases the chances of securing rewarding wins. It's a key factor that can draw players seeking both entertainment and lucrative opportunities.
What is the maximum win of Bonus Hunter?
The potential for lucrative rewards in "Bonus Hunter" is undoubtedly enticing. While the maximum win varies depending on the bets placed and the symbol combinations achieved, it's designed to provide substantial winning opportunities. Players can experience the thrill of the Wild West, chasing down those big wins with every spin. This aspect of the game adds an extra layer of excitement, as players aim to secure the highest payouts by landing the right combinations on the reels.
What is the betting range applied at Bonus Hunter?
For players looking to explore the Wild West adventure, "Bonus Hunter" offers a versatile betting range. The game accommodates a wide range of betting preferences, making it accessible to various players. With a minimum bet of just $0.1, even cautious players can partake in the action without committing large sums of money. On the other hand, high-rollers can go all in with a maximum bet of $100, experiencing the frontier in style. This flexibility ensures that players of different budgets can relish the thrill of the Wild West and potentially strike it rich.

Which game provider has created Bonus Hunter?
The creative minds at TaDa Gaming are responsible for crafting "Bonus Hunter." TaDa Gaming has earned a reputation for developing innovative and captivating slot games, blending engaging gameplay with immersive themes. Their commitment to quality and player satisfaction is evident in "Bonus Hunter," which showcases their dedication to delivering memorable gaming experiences. The game's design, features, and overall execution reflect the developer's passion for creating engaging slots.
Is Bonus Hunter mobile-firendly?
In today's fast-paced world, mobile compatibility is essential for an enjoyable gaming experience. Fortunately, "Bonus Hunter" doesn't disappoint in this regard. TaDa Gaming has ensured that the slot is fully optimized for mobile play, allowing players to embark on their Wild West adventure anytime, anywhere. Whether on a desktop computer, smartphone, or tablet, the game maintains its quality and excitement. This mobile-friendly approach ensures that players can pursue bounties and chase big wins without any interruptions, even while on the move.
CasinoLandia's Conclusion on Bonus Hunter
"Bonus Hunter" by TaDa Gaming offers a thrilling Wild West adventure with its impressive 97% RTP, promising substantial returns for players over time. This favorable RTP, combined with the potential for lucrative wins, creates an enticing gameplay experience that keeps players engaged and excited. The versatile betting range caters to a wide audience, making it accessible to both cautious players and high-rollers, ensuring that everyone can enjoy the Wild West action at their preferred stakes. Developed by TaDa Gaming, a renowned game provider known for their innovative and captivating slot games, "Bonus Hunter" exemplifies their dedication to crafting engaging gaming experiences. Moreover, its seamless mobile compatibility ensures that players can embark on their bounty-hunting journey wherever and whenever they choose. Overall, "Bonus Hunter" is a rewarding and immersive slot game that brings the spirit of the Wild West to life and offers ample opportunities for memorable wins.
Play other slots by TaDa Games
Play other Alcohol Slots