Slot Review
Blood Suckers
Our Rating:
90.00% Gold star
Visitor Rating:
75% Gold star
Times Played:
2 Times Played
TOP CHOICE TO PLAY FOR REAL MONEY
Rated 98.13/100%
welcome bonus
1500%/$7,500
35x wagering
OTHER TOP CHOICES FOR REAL MONEY PLAY
Quick Facts
Provider:

Provider

The Slot Provider is none other than the company who developed the slot. Simply click on the name of the provider to find our more about it!
Date Launched:

Date Launched

The date when this slot game was launched.
01/07/2009
Theme:

Theme

Theme is the general genre that the the slot could be classified as. One of the elements that makes slot games appealing, A nicely planned popular theme can potentially skyrocket the popularity of an online slot!
Halloween, Horror, Spooky
Jackpot:

Jackpot

A stand-alone or multi-leveled progressive prize pool that a player can win at a given time, simply by spinning the reels.
Special Symbols:

Special Symbols

The special symbols of a slot are part of its mechanic. Elements such as Wilds, Scatters and regular paying symbols come together to form winning combinations.
Bonus, Multipliers, Scatters, Wilds
Review Summary
Fancy a spot of vampire slaying? Then this is the slot for you!
Slot Information
Return to Player (RTP):

Return to Player (RTP)

The Return to Player is a statistic that aims to show the player's edge over the casino - the higher this number is the better! We review all slots based on this RTP value so click on the percentage on the right to find our more slots with a similar RTP!
97.99%
Volatility/Variance:

Volatility/Variance

Volatility or Variance is meant to describe the winning potential of a slot game: a high volatility will have you win big but no so often, while a low volatility will let you win frequently, but less.
Low
Progressive Slot:

Progressive Slot

A progressive slot is a slot that keep on growing its total possible winning pool; usually linked by a network of slots. It is also known as a jackpot.
Slot Type:

Slot Type

Slots can be categorized as classic, 3D, video slots, etc. Click on the type of slot on the right to see similar types of slots!
Video Slot
Rows:

Rows

Part of the design of the slot, the rows are the horizontal lines that trigger special features when certain paying symbols fall in place.
3
Reels:

Reels

Reels are the vertical lines that are build in the slots architecture; together with the rows they help trigger special winning combinations.
5
Paylines:

Paylines

Paylines, or betting lines, are the pre-determined links of symbols across the rows and reels of a slot. A slot can have anywhere from just 1 payline or up to thousands paylines!
25
Slot Layout:

Slot Layout

The layout of the slot is the way the slot is built, based on the number of rows, reels and paylines.

3

x

5
Pros
Nice sound effects and music
Great slot to play on Halloween
High RTP of 97.99
Cons
Big wins are hard to get
The Free Spins and the Bonus Game wins are relatively small
Rate this Game
Gold star
Rating: 75%
(1 votes)
How would you rate this game?
Click on the star below to submit your rating
Play Blood Suckers for Real Money
The Blood Suckers Slot at First Glance!
If you are not scared of the dark, you have come to the right place. Our team of professionals has hand-picked one of the most intimidating yet enchanting casino slots. Let us introduce you to the Blood Suckers Slot? Vampires are wandering around searching for your blood. If you manage to survive, something massive is waiting for you. Apart from fighting for your life, you will try to get your hands on massive winnings. Are you brave enough to enter the realm of vampires? If so, the Blood Suckers Slot is designed exclusively for you. You are waiting for many actions, visual excellence, great winnings, and a superior gambling experience once you load this NetEnt casino product.
Where Can I Play the Blood Suckers Slot?
Blood Suckers Slot is one of the hottest NetEnt casino products. NetEnt has invested significant effort into creating such an engaging casino product. The team of the award-winning game vendor relied on technological advancements, straightforward gameplay, and excellent winning potentialu2014the final result in apparently successful. The Blood Suckers Slot is waiting for you behind our top-rated NetEnt Casinos doors. On CasinoLandia, you will discover a large assortment of NetEnt Casinos, which welcome casino enthusiasts worldwide. Register your free casino account and spin the reels of this impressive vampire-themed casino product.
A High RTP of 98% Makes the Blood Suckers Slot Worth Playing!
The Blood Suckers Slot offers the impeccable 98% RTP. Seldom does a casino product with so high RTP enters online gambling, so make sure you do not miss the chance of spinning its reels. Some decent rewards are waiting for you should you land a successful winning combination.
How to boost your winning chances – Blood Suckers Slot's Winning Potential
The Blood Suckers Slot is a five-reel, three-row slot with a vampire theme. The game offers 25 paylines and a maximum winning of up to 1014.6x your stake. Enough about the basics; the Blood Suckers slot is not a game designed for players with weak hearts. On the contrary, it invites courageous casino enthusiasts who are not scared of driving a stake through a vampire's heart. The creepy sound effects perfectly correspond to the whole spooky atmosphere, too. Bonus features-wise, the Blood Suckers Slot has much on offer. Features such as Wilds, Free Spins, and more are waiting for you. The gameplay is also straightforward, meaning that no special skills besides vampire hunting are required to win. Notably, NetEnt's game can be played on any device, including PC and those powered by Android and iOS. Put simply, an exciting game that deserves your attention.
Slot Layout and Paying Symbols
Blood Suckers Slot is a perfectly designed casino product. It features several vampire-related symbols such as a book with a cross, probably the Bible, potions, vampires, garlic, crossbows, and more. Each bonus symbol will contribute differently to your winning combination. We advise you to familiarize yourself with the paytable to find out how precisely. You will discover all the essential information necessary for your positive casino experience there. Please pay special attention to the vampire symbol as it is the highest paying one.
Wilds, Scatters, and How they All Come Together
Apart from the basic symbols, you will also land Wilds and Scatters. The Scatter is represented by a terrified bride, while the Wild symbol comes in the form of a hungry-for-blood vampire. To trigger a winning, you must land at least three identical symbols across a payline. Doing so will definitely make you happy. Below, we will expand on how the bonus features can be triggered and which symbols will help you activate them.
The Blood Suckers Slot – a Look Behind the Curtains
Engaging in online casino activities might not be rocket science. However, it is not so straightforward as well. It should be acknowledged that slot titles have completely random outcomes, making them games of chance. This means that no fixed strategy can guarantee you winning. Slots are a preferred form of casino activity since they are inspired by trendy themes such as vampires, in this case, exotic destinations, epic adventures, and more. You need to understand that each slot is different as the number of paylines, rows, and reels vary from slot to slot. On our page, you will discover up-to-date reviews of the hottest slots in the iGaming Industry. Rest assured that each of these games has been tested for unpredictability, bias, and fairness.
Develop Your Own Betting Strategy
In Blood Suckers, players can select their coin denomination, which can be anywhere between 0.01 and 0.50. Players then have a maximum of four stake levels, which translates to a total bet of $50 at the most significant coin size. As already mentioned, there is no fixed winning strategy. On the other hand, it might be helpful if you set certain upper and lower limits when gambling for real money. Always keep track of your funds and make sure you do not bet more than you can actually afford.
Play Here, Play There, Play Everywhere – Blood Suckers Slot and Mobile Compatibility
Blood Suckers Slot is completely mobile-friendly. This means that you can chase the big payout of the game even from your smartphone or tablet. Remember that you will need a stable internet connection for you to load the game successfully. The best part is that NetEnt did not save on quality and visual excellence when creating the game's mobile version. Find the most comfortable place around you, challenge your casino skills with the Blood Suckers slot, and prove your power to the blood-hunting vampires.
Spin for Free Now, Thank us Later!
Before playing a specific casino product, we advise you to check out the Free Play mode. This excellent feature will provide you with the opportunity to make an informed decision about whether a casino product will live up to your expectations or not. Speaking of the Blood Suckers Slot, you can stay confident that the game offers a Free Play mode. In fact, on this page, you can access this feature. You simply need to confirm that you are not a minor and have some fun.
Tips and Tricks on the Blood Suckers Slot
Playing the Blood Suckers slot is not that challenging. To win at this intriguing slot title, you must match three or more symbols along one of the 25 fixed paylines. The wilds are the best paying in the game, returning 300 times your wager, while other symbols pay out at various rates. There are potentially significant payouts available during the free spins phase because every win you achieve will be tripled. Don't forget to play responsibly, too. If you suspect that you are spending more than the healthy gambling time or becoming an addict, ask for assistance.
Watch Out for Bonuses and Free Spins On the Grid!
NetEnt has ensured that its spooky slot title offers enough bonus features. The first feature which we will evaluate is the Wild. The Wild has the power to substitute for all symbols apart from the Scatter. Doing so will result in bigger winnings. Subsequently, the slot offers a Free Spins feature. You will need to collect at least three Scatter symbols to activate it. The payout for two vampire brides is twice your bet. Four times your wager and ten free spins are paid out when three appear. You'll receive 25x your wager and ten free spins if you get four scatters. A total of five scatters will award you ten free spins and 100 times your initial wager.
Lastly, the game also offers a Vampire Slaying Bonus. To trigger this exciting bonus feature, you will need to land three of the stake and hammer symbols. Doing so will result in you entering a room filled with coffins. Each coffin hides different rewards. However, bear in mind that there are empty ones. Slaying the empty one will end the bonus round. On the bright side, slaying the right one will give you some additional cash.
More Slots by NetEnt
If you like NetEnt slots, we are most pleased to show you other slot labels from the same company that we have reviewed.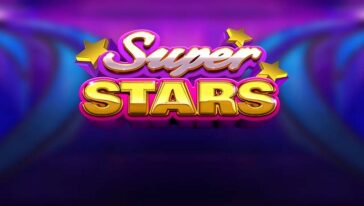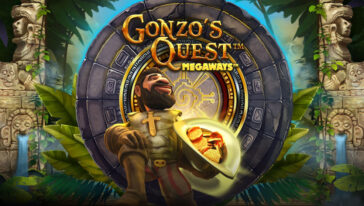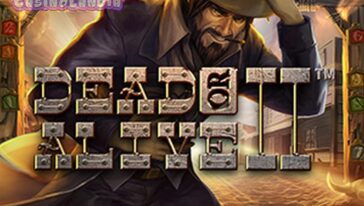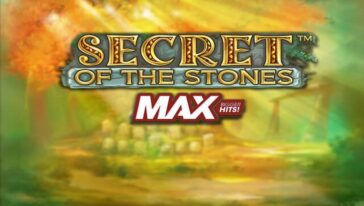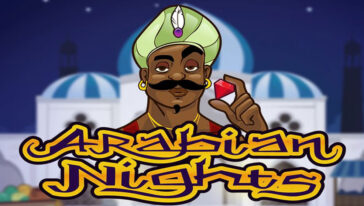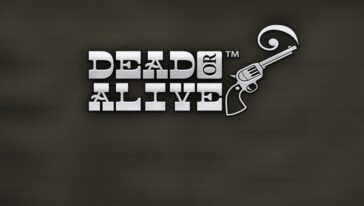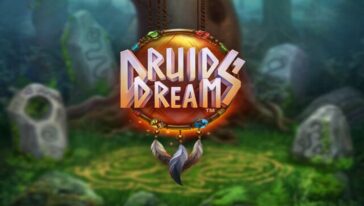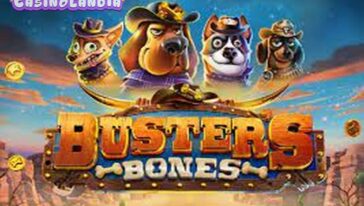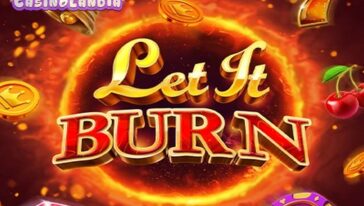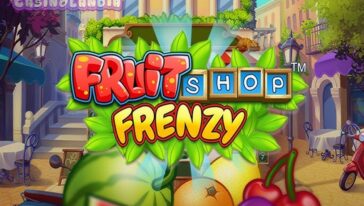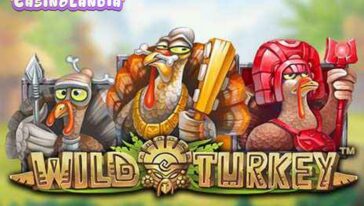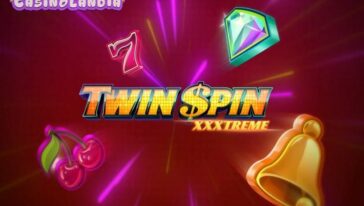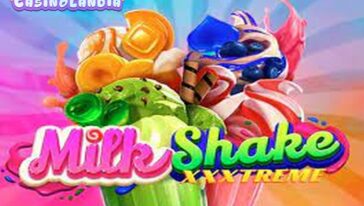 Volatility and Variance
The Blood Suckers Slot is a game with low volatility. This seems reasonable, given the significantly high RTP. Some decent winnings can be triggered in each case when playing NetEnt's game.
Is the Blood Suckers Slot StillON THE TOP OF THE CHARTS? CASINOLANDIAS VERDICT
The Blood Suckers Slot is a game designed for courageous casino enthusiasts. The game is jam-packed with several immersive bonus features. It also offers exciting symbols inspired by the vampire theme and stunning visual and sound effects. Overall, the game is easy to be played. So, please choose one from our top-rated NetEnt Casino and slay these intimidating vampires to win big.
FAQs: Recent Frequently Asked Questions About Blood Suckers Slot
Here are some common and important questions about Blood Suckers slots that we want to answer to our readers.
How can I play Blood Suckers Slot for free?
The Blood Suckers Slot is available for Free Play right on CasinoLandia.com. No Download is required. Just hit the Play for Free button on our site.
What is the RTP of the Blood Suckers Slot?
The RTP (Return to Player) of the Blood Suckers Slot is 98.99%. NetEnt says that this number may vary on different platforms. Such RTP is a considered high-value one and will be appealing for players looking to play longer on slots.
Can I get Free Spins on Blood Suckers Slot?
Yes. On the Blood Suckers slot, Free Spins are triggered by collecting the minimum number of scatters. These scatters are represented by the vampire bride symbols. If you get 2 vampire bride symbols you will be a 2x payout for your stake. Three brides will give you a payout of x4 of your stake and will unlock ten free spins. Luckier players who unlock four scatters will get x25 multiple on their stake plus ten free spins. The really lucky ones will get five scatters that will multiply their stake by x100 and let them play for 10 free spins.
Does the Blood Suckers Slot have a jackpot?
No. There is no Jackpot available for the Blood Suckers Slot.
What is the maximum that a player can with at Blood Suckers Slot?
Lucky players that trigger the maximum possible win at Blood Suckers will get their maximum bet of $/u00a3/€50 multiplied by x1014.6. So, 50 x 1014.6 = $/u00a3/€50730
Is Blood Suckers Slot Mobile-Compatible?
Absolutely. All NetEnt games are fully compatible with all modern electronic devices.
What are the betting limits and the layout at Blood Suckers Slot?
The minimum bet is $/u00a3/€0.25. The maximum bet is $/u00a3/€50.00. The Slot Layout is: 3×5.
What are the best Online Casinos to Play Blood Suckers at?
While many casinos offer NetEnt games, we invite you to visit our daily updated listing on the Best NetEnt Casinos on CasinoLandia.com. There you can easily make your judgment for the most proper casino brands for your preference.
Play other slots by NetEnt
Play other Halloween Slots