Slot Review
Aloha! Cluster Pays
Our Rating:
92.00% Gold star
Visitor Rating:
100% Gold star
Times Played:
1 Times Played
TOP CHOICE TO PLAY FOR REAL MONEY
Rated 98.13/100%
welcome bonus
1500%/$7,500
35x wagering
OTHER TOP CHOICES FOR REAL MONEY PLAY
Quick Facts
Provider:

Provider

The Slot Provider is none other than the company who developed the slot. Simply click on the name of the provider to find our more about it!
Date Launched:

Date Launched

The date when this slot game was launched.
20/05/2016
Theme:

Theme

Theme is the general genre that the the slot could be classified as. One of the elements that makes slot games appealing, A nicely planned popular theme can potentially skyrocket the popularity of an online slot!
Adventure, Aloha, Beach, Flowers, Fruits, Ocean
Jackpot:

Jackpot

A stand-alone or multi-leveled progressive prize pool that a player can win at a given time, simply by spinning the reels.
Special Symbols:

Special Symbols

The special symbols of a slot are part of its mechanic. Elements such as Wilds, Scatters and regular paying symbols come together to form winning combinations.
Scatters, Wilds
Review Summary
Aloha! Cluster Pays™ – featuring the one and only Tiki, the grinning Moai!
Slot Information
Return to Player (RTP):

Return to Player (RTP)

The Return to Player is a statistic that aims to show the player's edge over the casino - the higher this number is the better! We review all slots based on this RTP value so click on the percentage on the right to find our more slots with a similar RTP!
96.42%
Volatility/Variance:

Volatility/Variance

Volatility or Variance is meant to describe the winning potential of a slot game: a high volatility will have you win big but no so often, while a low volatility will let you win frequently, but less.
Low
Progressive Slot:

Progressive Slot

A progressive slot is a slot that keep on growing its total possible winning pool; usually linked by a network of slots. It is also known as a jackpot.
Slot Type:

Slot Type

Slots can be categorized as classic, 3D, video slots, etc. Click on the type of slot on the right to see similar types of slots!
Video Slot
Rows:

Rows

Part of the design of the slot, the rows are the horizontal lines that trigger special features when certain paying symbols fall in place.
6
Reels:

Reels

Reels are the vertical lines that are build in the slots architecture; together with the rows they help trigger special winning combinations.
5
Paylines:

Paylines

Paylines, or betting lines, are the pre-determined links of symbols across the rows and reels of a slot. A slot can have anywhere from just 1 payline or up to thousands paylines!
0
Slot Layout:

Slot Layout

The layout of the slot is the way the slot is built, based on the number of rows, reels and paylines.

6

x

5
Rate this Game
Gold star
Rating: 100%
(1 votes)
How would you rate this game?
Click on the star below to submit your rating
Play Aloha! Cluster Pays for Real Money
The Aloha! Cluster Pays Slot at First Glance!
Aloha! Cluster Pays is a slot game developed by Net Entertainment. It has 6 reels and 5 rows, and it can be played on desktop computers, mobile devices, and tablets. The minimum bet per spin is 10 pence, and the maximum bet per spin is $ 200. It transports you to a beautiful island in the tropics, where the jovial Tiki is there in the middle of the action. Keep an eye out for the volcano to blow its top if you have a combination that wins the game.
Where Can I Play the Aloha! Cluster Pays Slot?
Playable on mobile devices, Aloha! Cluster Pays is a cheerful tropical slot that makes an effort to do things a bit differently and succeeds at that. This NetEnt slot, with its six reels and four rows, is a bit bigger than normal for the company's slots, but it makes everything more amusing. Needless to say, you will need a verified NetEnt Casino account in order for you to be capable of spinning the reels of the Aloha! Cluster Pays slot. Trust us, the registration process is neither demanding nor time-consuming.
A High RTP of 96,42% Makes the Aloha! Cluster Pays Slot Worth Playing!
The return to player percentage of Aloha! Cluster Pays is more than adequate, coming in at 96.42 percent, which is more than the average for the industry. This combination has a remote chance of producing infrequent but substantial payouts, but more than likely, it will result in more frequent but less valuable awards.
Aloha! Cluster Pays Online Slot Review – The Serious Talk
Aloha! Cluster Pays Slot is a rocking hula Hawaiian-themed slot machine created by Netent. It has a one-of-a-kind design, symbols that cluster together to form winning combinations, and free spins to help you win big. The game will teleport you directly to an amazing holiday trip to sunny Hawaii.
Aloha! Cluster Pays – A Look at the Paytable
Since there are no paylines in this game, you may win by creating clusters of matching symbols, and as the number of matching symbols increases, your chances of winning go up. When two or more identical symbols are located side by side or vertically near to one another, a cluster must have at least nine of those identical symbols in order to be considered a winning combination. Stacked symbols, which count as two symbols, may help you win more often.
Aloha! Cluster Pays – The True Meaning Behind the Symbols
In Aloha! Cluster Pays, NetEnt refers to the substitution symbol,' which is what most players think of as a wild sign. It may appear anywhere on the reels and transform into the highest-paying symbol next to it. The free spins symbol, on the other hand, cannot be substituted.
In Aloha! Cluster Pays, the scatter is an antique Hawaiian postage stamp. Free spins are triggered when three or more of these symbols appear and cover all or part of the reels.
A random cluster victory triggers this Sticky Win Re-spin feature. All winning symbols remain in place while the rest of the symbols are re-spun when this feature is enabled. If you keep adding winning symbols to the cluster, you'll keep getting more and more re-spins throughout the game.
How To Play the Aloha! Cluster Pays Game
There are lots of palm trees, sand beaches, and even a volcano to enjoy in this game set on a Hawaiian island. All of the symbols in the game are represented by a variety of tropical fruits and other items. A perfect setting for sunset drinks and watching the world go by. However, Aloha Cluster Pays Slot does not have any paylines to speak of.
Clusters rather than lines are used to power this fresh and revolutionary design by Netent. In the end, slots only need lines because they were mechanical in the first place. If you don't need lines, there's no rule or justification to maintain using them. With the assurance that you will never again miss a winning line, just make your stake and spin the reels. The game, on the other hand, does not hand out rewards at random.
Develop Your Own Betting Strategy
Selecting the number of active paylines every spin is possible in certain slot machines. To gamble on a single line may seem nonsensical at first, but it allows you to be more precise with your wagers. Using this method, you can save money while still having a good chance of winning a lot of money. You can't choose how many paylines to activate with the Aloha! Cluster Pays slot, on the other hand. However, if you're interested in giving it a go, feel free to look through our comprehensive list of reviewed slots at CasinoLandia.com.
Spin for Free Now, Thank us Later!
If you're still undecided about whether or not to put a real money wager, the Does Aloha! Cluster Pays slot machine offers a free demo option. In this style of play, you may familiarize yourself with the game's mechanics, experiment with alternative bet modifications, and determine the likelihood of winning. The real-money version and the free-play version are practically similar. The only difference is that in the free version, you cannot win any real-money rewards.
Play Here, Play There, Play Everywhere – Aloha: Cluster Pays Slot and Mobile Compatibility
It's a NetEnt Touch slot, so Aloha! Mobile slot machine players may enjoy Cluster Pays thanks to the game's responsiveness across a wide range of mobile devices. Your favorite mobile phone casino has this Hawaiian-themed slot machine available for play.
Tips and Tricks on the Aloha: Cluster Pays Slot
Every time you locate a group of symbols, this signature function is activated. In the event that a cluster of symbols is created, the reels will stop and you'll be given a second chance to win.
Adding additional matching symbols to the cluster will result in a new spin of the wheel. All of this implies that your chances of winning keep increasing.
Watch Out for Bonuses and Free Spins On the Grid!
To make things even better, Aloha Cluster Pays also has a bonus round of free spin rounds! You may earn 9, 10, 11, or 12 free spins by finding the free spins emblem on the reels in any order. Some of the lower-paying symbols will be removed from the game in order to offer you a greater chance of generating big-paying combos.
Don't forget about the stacked symbols. On some panels, you'll see tikka masks of various colors. They are worth two times as much as regular symbols and will increase your chances of winning. Moreover, they appear as the most valued symbols, which is a wonderful perk of the game.
More Slots by NetEnt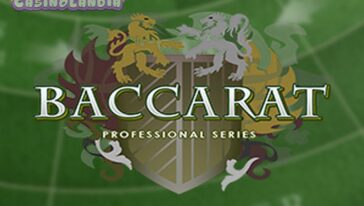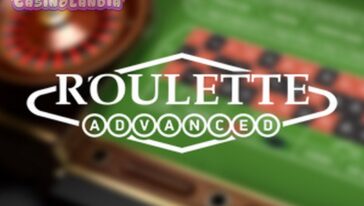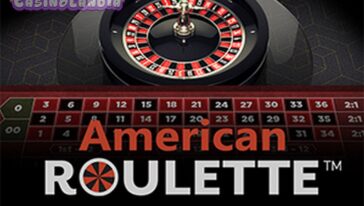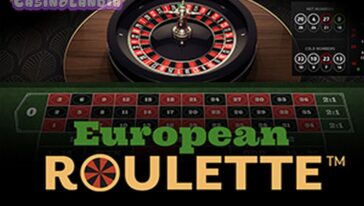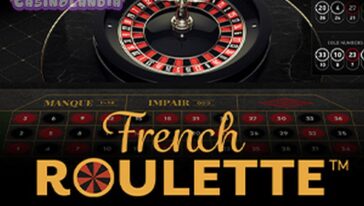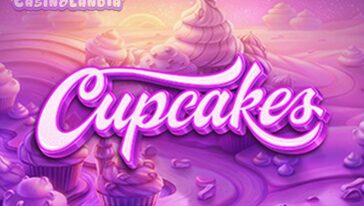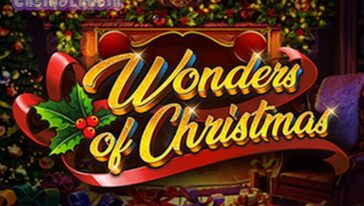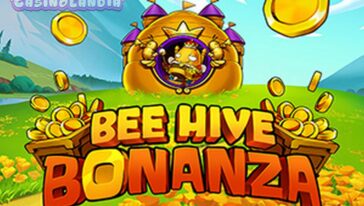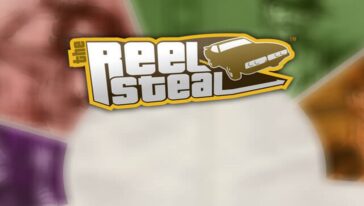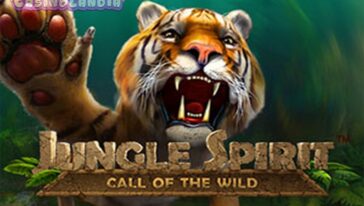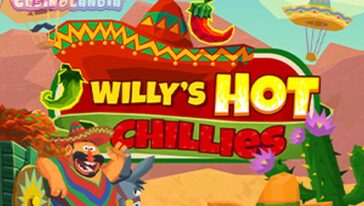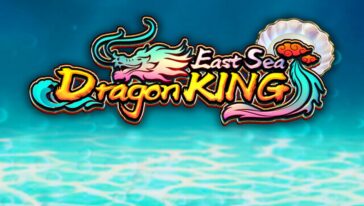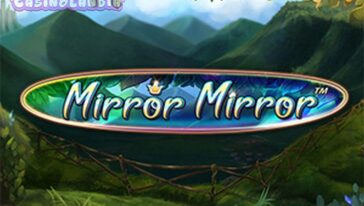 Volatility and Variance
Slot machines with low volatility payout little sums on a regular basis. Although the highest prize may not be very huge, the player will benefit from the abundance of smaller prizes. Games with low volatility ratings often appeal to casual players.
Is the Aloha! Cluster Pays Slot StillON THE TOP OF THE CHARTS? CASINOLANDIAS VERDICT
Who doesn't like the opportunity to win prizes and get into the festive spirit? Aloha! Cluster Pays is the perfect way to get into the spirit of the season with its upbeat drumbeat and festive color scheme. To win, you must have at least nine symbols on your screen. We are convinced you will going to have a great time, at least we had. The game is optimized to operate flawlessly on mobile devices and the visual and sound effects were designed in such a way that even the most discerning player will enjoy them. Find your summer mood with the Aloha! Cluster Pays slot today and win big while having the best time in your life.
FAQs: Recent Questions About Aloha: Cluster Pays Slot
Can this slot trigger Big Wins?
Yes, there are many resources you can take advantage of to become the next winner.
Why is the Aloha! Cluster Pays so popular?
Because of the innovative cluster mechanics gives the game more agility and thrills.
How do you get Free Spins on Sugar Rush?
You may earn 9, 10, 11, or 12 free spins by finding the free spins emblem on the reels in any order.
Can you Play Sugar Rush with Bonus Money?
Absolutely! You can totally play with your bonus money.
Why in This Slot Called Aloha! Cluster Pays?
Its a Hawaii thematic slot with the cluster mechanics that became popular in the gambling world in the past few years.
Can you play this slot on Mobile?
Sure thing! Just like the overwhelming majority of NetEnt, Aloha Cluster Pays is available for any mobile device.
Play other slots by NetEnt
Play other Adventure Slots