Big Wins/Jackpots
Game Providers
Industry News
Media Partners
New Slots
Press Releases
Unleash Your Inner Sweet Tooth with Red Tiger's Sugar Monster
Indulge in a one-of-a-kind gaming experience with Red Tiger's latest creation, Sugar Monster. This captivating online slot game combines whimsical visuals with thrilling features, promising to satisfy both your sweet tooth and your thirst for big wins. Watch in awe as the Sugar Monster Wild devours symbols and showers you with Cotton Candy Win Multipliers. As the sugar level progresses, unlock 10 Free Spins for an even sweeter chance at colossal prizes. Don't miss out on this sweet sensation that's redefining online casino gaming!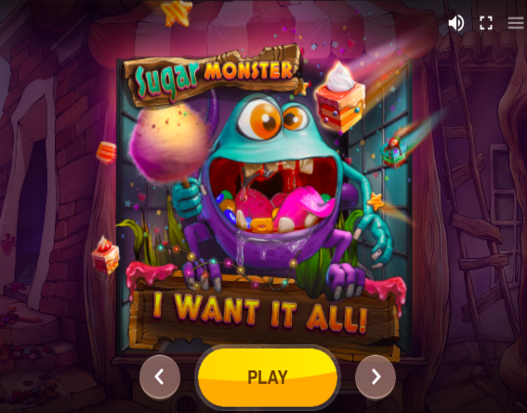 Unleash Your Inner Sweet Tooth with Red Tiger's Sugar Monster
Rated 94.74/100%
240 Casinos | 270 Games
All Casinos
Red Tiger has just introduced a delectable delight that's bound to quench your craving for both sugary treats and colossal wins. Step into the enchanting universe of Sugar Monster – the freshest addition to Red Tiger's ever-expanding roster of captivating casino games.
Prepare to be transported into a fantastical world where the reels come to life, pulsating with vibrant colors and mouthwatering visuals. Sugar Monster is not just another run-of-the-mill casino game; it's a confectionery marvel designed to captivate your senses from the very first spin. This game promises to redefine your perception of online slots, offering a unique experience that's dripping with excitement.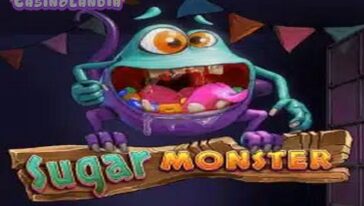 New
When the Sugar Monster Wild materializes on the reels and aligns with a scatter symbol, it unleashes its insatiable appetite and devours every symbol in its path. But fret not, for this delightful encounter holds two surprises that will leave you drooling for more.
Firstly, the Sugar Monster might generously shower you with Cotton Candy Win Multipliers, turning your winnings into a saccharine bonanza. Picture your earnings multiplying like sugar dissolving into a hot cup of cocoa—it's a sensory delight that will leave you craving for bigger wins.
But the sweetness doesn't end there. As the Sugar Monster indulges in its candy feast, it diligently fills up the sugar level progress bar. And here's where the thrill escalates. Once the sugar level progress bar is filled, you'll be rewarded with an indulgent gift – 10 Free Spins! These Free Spins whisk you away to a whimsical realm of sugar-coated fantasies, where your chances of winning big are as sweet as honey.
Red Tiger's Sugar Monster isn't just a game; it's an invitation to embark on a sugar-infused adventure. With its whimsical graphics, captivating animations, and a soundtrack that pulses with excitement, this game immerses you in an experience that beckons you to return for more.
Whether you're a seasoned online casino enthusiast or a novice to the digital gaming world, Sugar Monster offers unparalleled entertainment. It seamlessly marries the adrenaline of casino gaming with the joy of indulging in your favorite confections. It's an irresistible combination that beckons to the gambler and sweet tooth in all of us.
So, are you ready to succumb to the sugar rush and seize your chance at massive winnings with Red Tiger's Sugar Monster? If your answer is a resounding yes, then it's time to spin those reels and let the Sugar Monster weave its magic. With each spin, you edge closer to unlocking those irresistible Free Spins and uncovering the hidden treasures that lie in wait.
Don't let this opportunity slip through your fingers. Embrace the Sugar Monster craze that's sweeping through the online casino community. It's not just a game; it's an adventure that promises a sweet escape and the potential for life-altering victories.
In a realm where casino games continually push the envelope of creativity and excitement, Red Tiger's Sugar Monster stands out as a game that injects unparalleled sweetness into the reels. It tantalizes the senses, indulges the palate, and offers the possibility of thrilling victories.
Whether you're a candy connoisseur, a casino enthusiast, or both, Sugar Monster is a must-try. Satisfy your sweet tooth, embrace the sugar rush, and prepare for a gaming experience that's as satisfying as it is rewarding. Play Sugar Monster today, and you could be the next fortunate player to walk away with a sugar-coated jackpot, all while indulging in the sweetness of victory.
Latest Releases by Red Tiger
Take a look at the last 10 slot releases by the awesome software provider Red Tiger.