Slot Review
Twisted Sister
Our Rating:
89.95% Gold star
Visitor Rating:
87% Gold star
Times Played:
5 Times Played
TOP CHOICE TO PLAY FOR REAL MONEY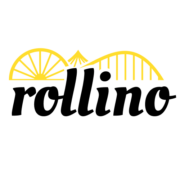 Rated 98.95/100%
welcome bonus
200%/€3,000 + 100 Free Spins
30x wagering
OTHER TOP CHOICES FOR REAL MONEY PLAY
Quick Facts
Provider:

Provider

The Slot Provider is none other than the company who developed the slot. Simply click on the name of the provider to find our more about it!
Date Launched:

Date Launched

The date when this slot game was launched.
11/06/2020
Theme:

Theme

Theme is the general genre that the the slot could be classified as. One of the elements that makes slot games appealing, A nicely planned popular theme can potentially skyrocket the popularity of an online slot!
American, Celebrity, Hard Rock, Heavy Metal, Music, Rock and Roll
Jackpot:

Jackpot

A stand-alone or multi-leveled progressive prize pool that a player can win at a given time, simply by spinning the reels.
Special Symbols:

Special Symbols

The special symbols of a slot are part of its mechanic. Elements such as Wilds, Scatters and regular paying symbols come together to form winning combinations.
Multipliers, Scatters, Wilds
Review Summary
The Twisted Sister slot, released by Play'n GO in 2020, is a high-quality product with many exciting bonus features. Special high-value symbols in the faces of Dee Snider, Eddie Ojeda, Anthony Pero, Jay Jay French, and Mark Mendoza really make the slot even better, as it's one of the few featuring real people. Immaculate design, rare layout, and numerous bonus features conclude the fantastic performance, leaving players very satisfied with their choice.
Slot Information
Return to Player (RTP):

Return to Player (RTP)

The Return to Player is a statistic that aims to show the player's edge over the casino - the higher this number is the better! We review all slots based on this RTP value so click on the percentage on the right to find our more slots with a similar RTP!
96.98%
Volatility/Variance:

Volatility/Variance

Volatility or Variance is meant to describe the winning potential of a slot game: a high volatility will have you win big but no so often, while a low volatility will let you win frequently, but less.
Medium
Progressive Slot:

Progressive Slot

A progressive slot is a slot that keep on growing its total possible winning pool; usually linked by a network of slots. It is also known as a jackpot.
Slot Type:

Slot Type

Slots can be categorized as classic, 3D, video slots, etc. Click on the type of slot on the right to see similar types of slots!
Video Slot
Rows:

Rows

Part of the design of the slot, the rows are the horizontal lines that trigger special features when certain paying symbols fall in place.
6
Reels:

Reels

Reels are the vertical lines that are build in the slots architecture; together with the rows they help trigger special winning combinations.
6
Paylines:

Paylines

Paylines, or betting lines, are the pre-determined links of symbols across the rows and reels of a slot. A slot can have anywhere from just 1 payline or up to thousands paylines!
1
Slot Layout:

Slot Layout

The layout of the slot is the way the slot is built, based on the number of rows, reels and paylines.

6

x

6
Rate this Game
Gold star
Rating: 87%
(2 votes)
How would you rate this game?
Click on the star below to submit your rating
Play Twisted Sister for Real Money
The Twisted Sister Slot at First Glance!
Our team at CasinoLandia is happy to introduce you to one of Play'n GO's most famous music-themed games – the Twisted Sister slot. Inspired by the rock band of the same name, this slot has a rare layout and a cluster pay line. The design is very bright, with vibrant colors that correspond well with the band's style. Special high-value symbols in the faces of Twisted Sister's original members, along with some lower-paying ones and many bonus features, conclude the slot's worth and bring even more to the table. Press play and enjoy a rocking experience with great soundtracks playing in the background!
Where Can I Play the Twisted Sister Slot?
The Twisted Sister slot is available on various online casinos that partner up with Play'n GO. CasinoLandia also provides you with a demo-free version of the slot, as well as detailed reviews to give you all of the insights on the slot you've chosen.
A High RTP of 96,35% Makes the Twisted Sister Slot Worth Playing!
Slightly above the average considered for online slots, but true to Play'n Go's average slot RTP of 96,20%, the Twisted Sister slot will leave you satisfied with the outcomes. Remember that the RTP of every slot can be found differentiating, influenced by the market's state.
How to boost your winning chances -Twisted SisterSlot's Winning Potential
Play'n GO developers are famous for their uncommon slots, and it's safe to say they've perfected this territory. With a rare layout of 6×6 with 36 symbol positions, the goal here is to land a cluster of characters of the same kind to trigger a win. The palette of colors might be considered too much, but it fits well with the band's signature style. You might find it challenging to understand how this slot works, but our team guarantees that it's worth every second. We love it, and so will you!
Slot Layout and Paying Symbols
As we mentioned, the layout of this slot is quite unique. A 6-reel 6-row grid provides players with 36 positions available to land clusters on. The symbols include the band's five original members as high-value, as well as lower-valued, such as vinyl, a vinyl case, a guitar plectrum, and a badge. As you probably expect, the highest paying symbol is the face of Dee Snider-Twisted Sister's lead singer and can be worth x250 the stake if you're lucky enough to land 25 of them in a single spin. The slot's betting range starts at $0.20 and goes all the way to $100 for high-rollers or adrenaline junkies to bet, and the maximum win is $450 000.
Wilds, Scatters and How they All Come Together
Apart from the symbols we mentioned in the previous paragraph, the Twisted Sister slot also has a pink wild, which is landed as a substitute for all others. A scatter, represented by the signature Angry Dad, can trigger bonus features to help you accumulate a higher win.
High Paying Symbols
Low Paying Symbols
Wild and Scatter Symbol
I Wanna Rock! The Slot called Twisted Sister is based on one of the most famoust Metal Group called Twisted Sister! Spin the Reels with Jay Jay!
The Twisted Sister – a Look Behind the Curtains
CasinoLandia's team of experts constantly analyzes every slot to give you every bit of information you need. Online gambling is a serious game that requires patience and a good strategy. But as severe as it may be, slots like the Twisted Sister slot will definitely make it a fun experience. Remember always to research the board you chose to bet at. That way, you will be well prepared for the actual betting.
In the following few paragraphs, we will reveal to you many backstage details that will help you with your gameplay.
News and Trivia about Twisted Sister Slot
Develop Your Own Betting Strategy
Playing online slots isn't as simple as playing normal games, since there is real money involved. A decent betting strategy is needed in order to achieve your goals and never be disappointed by the game. A good start is to pay attention to your available resources and base your stakes on them. Try the free version of the slot beforehand; that way, you will build a solid strategy for betting.
Play Here, Play There, Play Everywhere – Twisted Sister Slot and Mobile Compatibility
Play'n GO developers always create products that are available for everyone, regardless of their location. The Twisted Sister slot is available on all platforms and has strong mobile compatibility. Spin the reels while on the go, in the shower, or basically, everywhere – it's all up to you!
Spin for Free Now, Thank us Later!
What better way to understand a slot than getting the entire experience for free? CasinoLandia provides you with a demo-free version of the Twisted Sister slot; all you need to do is scroll up! No download and registration is needed because our job is to provide what's best for our customers with zero unnecessary spurts!
Tips and Tricks on the Twisted Sister Slot
As we have previously said, slots are RNG games, translating to Random Number Generator, which means that your wins are based on real chances generated by a machine. Although you cant outplay the machine, there are a few key tricks that will help you:rn
Inform yourself about the slots you bet at through reviews and articles, just like the ones we provide here at CasinoLandia.
Only gamble using trustworthy and well-reputed sites to avoid the chance of getting scammed.
Never use your credit card to set bets.
Consider your funds and the time you are willing to spend so you never disburse more than you can afford.
Although some slots can make you want to be accompanied by alcoholic beverages, dont ever gamble under the influence of opiates.
Watch Out for Bonuses and Free Spins On the Grid!
The Twisted Sister slot is filled with many bonus features that not only help you with winning bigger prizes. They also improve the experience since they are all designed after the band's signature manners.
The Angry Dad Meter is the first feature we will talk about. It has four segments filled one by one whenever an Angry Dad scatter is a part of a win. When it's full, a feature called We're Not Gonna Take It gets triggered. Additional scatters overcharge the meter and raise the multiplier by 1. The grid gets cleared, and a 2×2 Mega Band symbol attempts to throw the Angry Dads off. This round remains until all the scatters are cleared.
Right underneath the Angry Dad Meter is the Guitar Charge Meter. It gets filled with all winning band member symbols and can hold up to 15 charges. After wins are calculated, and there are no cascades, band features get unlocked if there are five or more charges in the meter. A band member gets randomly selected with all matching symbols benefiting from the modifiers, such as:rn
Scream – it destroys all non-band symbols around the selected type;
Go Wild – turns selected symbols into wilds;
Unite – turns symbols into the selected type;
The modifiers can also apply to lower-value symbols.
Volatility and Variance
The Twisted Sister slot has medium-level volatility, rated as 6/10. This means that it's suitable for players of all rankings since it can trigger both – frequent small wins as well as infrequent big prizes.
Is the Twisted Sister Slot StillON THE TOP OF THE CHARTS? CASINOLANDIAS VERDICT
The Twisted Sister slot is definitely a show-stopper for real gambling connoisseurs. The insane graphics and smooth performance, as well as the exceptional layout, make it definitely worth all the hype. Play'n Go designers deserve all the credit – their effort really shines through.
FAQs: Recent Questions About Twisted Sister Slot
And CasinoLandia's Answers!
WHAT MAKES THE TWISTED SISTER SLOT SO SPECIAL?
The Twisted Sister slot is one of the most popular music-themed slots because of its rare layout and cluster pay line.
WHAT IS THE RTP OF THE TWISTED SISTER SLOT?
The RTP of the Twisted Sister slot is 96,20%, which is above the average considered.
HOW DO I GET FREE SPINS ON THE TWISTED SISTER SLOT?
You cannot trigger free spins on this slot, but many bonus features will compensate for it.
WHO CREATED THE TWISTED SISTER SLOT?
The Twisted Sister slot was created by Play'n GO – leading provider in the iGaming industry.
WHEN WAS THE TWISTED SISTER SLOT RELEASED?
The slot was released on the 6th of April 2020.
WHAT IS THE LAYOUT OF THE TWISTED SISTER SLOT?
The layout of the Twisted sister slot is a 6×6 grid with 36 symbol positions available.
HOW DO I TRIGGER A WIN IN THE TWISTED SISTER SLOT?
The goal in the Twisted Sister slot is to land five or more matching symbols in a cluster to trigger a win.
CAN I PLAY THE TWISTED SISTER SLOT FOR FREE?
The demo-free version of this game is available for play at CasinoLandia, along with a detailed review of the slot.
Play other slots by Play'n GO
Play other American Slots