Slots with

Disco
Theme
Night fever, night fever. We know how to do it. Gimme that night fever, night fever. We know how to show it. Bee Gees.

Did you know that the word "disco" is derived from the word discothèque, a French word for "library of phonograph records" and that itself is derived from the word "bibliothèque". Here we present a great slot collection for those who enjoy the beats of Disco.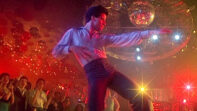 Disco
Number of Slots: 28
Popularity: 93.38%
Top providers of Disco slots
Hit the Dance floor with the Best Disco-Themed Slots in Our Land.
You Make Me Feel (Mighty Real). Dance the night away with our great collection of Disco slots.
The 30 Best Casinos on Our Land for Disco Slots
These are the hottest online casinos that we have listed on CasinoLandia at the moment. Play your favorite slots at these proven winners for your area.
Introduction to Disco
Disco music is a genre of dance music that emerged in the mid-1970s, characterized by its heavy basslines, funk-inspired beats, and electronic instrumentation. The genre was born out of the underground club scene in New York City and quickly gained popularity around the world, becoming one of the most influential and widely recognized musical styles of the 20th century.
Disco music is often associated with the era of the 1970s, a time of social, political, and cultural change. The genre reflected the new liberation and freedom of expression that emerged during this period, as well as the desire for a more hedonistic and carefree lifestyle. Disco music provided a soundtrack for people to dance and party, and the clubs where it was played became gathering places for like-minded individuals looking for a sense of community and belonging.
One of the key features of disco music is its upbeat tempo and dance-friendly beat. The genre was designed to get people moving and dancing, and it was often played at high volume in clubs and discotheques to encourage this. The rhythm section of disco music typically consisted of a simple four-on-the-floor bass drum pattern, with a prominent bassline and a rhythm guitar that added a funky edge to the beat. Synthesizers and electronic instruments were also used to create a futuristic and otherworldly sound, further distinguishing the genre from other forms of popular music.
Another important aspect of disco music was its focus on vocals. The genre was characterized by soulful, uplifting vocals that were often backed by a large choir or ensemble. These vocals were used to convey a message of love, unity, and empowerment, and they played a central role in creating the feel-good atmosphere that was a hallmark of disco music. Many of the most popular disco songs of the era, such as "Stayin' Alive" by the Bee Gees and "Don't Stop 'Til You Get Enough" by Michael Jackson, are known for their catchy, sing-along choruses and upbeat lyrics.
Disco music also had a significant impact on the fashion and style of the 1970s. The genre was associated with a flamboyant, colorful, and glittery aesthetic, and many of its fans embraced this look. From platform shoes and bright polyester suits to elaborate hairstyles and glittery accessories, disco fashion was all about standing out and making a statement. This emphasis on style and appearance was a reflection of the era's focus on self-expression and individuality, and it played a significant role in the popularity and cultural impact of disco music.
Despite its initial popularity, disco music was often criticized for its perceived lack of artistic and musical value. The genre was often seen as shallow and commercial, and it was frequently derided by rock and punk fans as well as some elements of the media. This negative perception was exacerbated by the release of the movie "Saturday Night Fever" in 1977, which helped to popularize disco music but also reinforced many of the stereotypes associated with the genre. By the end of the 1970s, disco music had fallen out of favor, and the genre was widely considered to be a relic of a bygone era.
The Most Popular And Interesting Disco-Themed Slots
Commonly asked questions about Disco Slots
What are the most popular Disco-themed slots in 2023?
The most popular Disco slots in 2023 are:

| # | Slot Name | Provider | RTP | Volatility | Layout | Launched |
| --- | --- | --- | --- | --- | --- | --- |
| 1 | Reel Desire | Yggdrasil Gaming | 96% | Medium | 5x4 | 08/02/2021 |
| 2 | Disco Lady | Pragmatic Play | 96.55% | High | | 18/04/2022 |
| 3 | Disco Beats | Habanero | 96.74% | Low | | 29/03/2022 |
| 4 | Party Box | Skywind Group | 96.2% | High | 5x3 | 18/10/2020 |
| 5 | Club Night | Playtech | 97% | Medium | 5x3 | 01/07/2013 |
| 6 | Disco Mania Megaways Merge | Skywind Group | 96.5% | Medium | 6x7 | 04/07/2022 |
| 7 | Cosmic Disco | Playtech | 96.21% | High | 5x3 | 01/12/2017 |
| 8 | Funk Master | NetEnt | 92.06% | High | 8x8 | 11/05/2022 |
| 9 | Ancient Disco | Red Tiger | 95.74% | High | 5x3 | 02/02/2023 |
| 10 | At the Copa | Betsoft | 97.42% | Medium | 5x3 | 15/06/2012 |
What are the most popular providers of Disco Slots?
The most popular software developers of Disco slots: Booming Games, Habanero, Hacksaw Gaming, NetEnt, Tom Horn Gaming.
#
Provider
Popular Disco slots
1
Booming Games

Miami Nights
Disco Bar 7s
The King Panda

2
Habanero
3
Hacksaw Gaming
4
NetEnt
5
Tom Horn Gaming
Which Disco slots have the highest Return to Player (RTP)?
What are the newest Disco slots?