Slot Review
Rise of Maya
Our Rating:
85.00% Gold star
Visitor Rating:
0,00% No star
Times Played:
0 Times Played
TOP CHOICE TO PLAY FOR REAL MONEY
Rated 98.13/100%
welcome bonus
1500%/$7,500
35x wagering
OTHER TOP CHOICES FOR REAL MONEY PLAY
Quick Facts
Provider:

Provider

The Slot Provider is none other than the company who developed the slot. Simply click on the name of the provider to find our more about it!
Date Launched:

Date Launched

The date when this slot game was launched.
06/04/2020
Theme:

Theme

Theme is the general genre that the the slot could be classified as. One of the elements that makes slot games appealing, A nicely planned popular theme can potentially skyrocket the popularity of an online slot!
Mayan
Jackpot:

Jackpot

A stand-alone or multi-leveled progressive prize pool that a player can win at a given time, simply by spinning the reels.
Special Symbols:

Special Symbols

The special symbols of a slot are part of its mechanic. Elements such as Wilds, Scatters and regular paying symbols come together to form winning combinations.
Bonus, Re-Spins, Scatters, Wilds
Review Summary
One of NetEnt's newest slot games, Rise of Maya, is focused on the Mesoamerican civilisation. This ancient temple was set up for us by NetEnt deep into the Central American jungle. When it was released on 04.02.2020, it quickly gained popularity among gamblers thanks to its exciting engine and superb artwork. We'll cover every feature that this fun slot game has to offer in our review.
Slot Information
Return to Player (RTP):

Return to Player (RTP)

The Return to Player is a statistic that aims to show the player's edge over the casino - the higher this number is the better! We review all slots based on this RTP value so click on the percentage on the right to find our more slots with a similar RTP!
96.12%
Volatility/Variance:

Volatility/Variance

Volatility or Variance is meant to describe the winning potential of a slot game: a high volatility will have you win big but no so often, while a low volatility will let you win frequently, but less.
High
Progressive Slot:

Progressive Slot

A progressive slot is a slot that keep on growing its total possible winning pool; usually linked by a network of slots. It is also known as a jackpot.
Slot Type:

Slot Type

Slots can be categorized as classic, 3D, video slots, etc. Click on the type of slot on the right to see similar types of slots!
Video Slot
Rows:

Rows

Part of the design of the slot, the rows are the horizontal lines that trigger special features when certain paying symbols fall in place.
3
Reels:

Reels

Reels are the vertical lines that are build in the slots architecture; together with the rows they help trigger special winning combinations.
5
Paylines:

Paylines

Paylines, or betting lines, are the pre-determined links of symbols across the rows and reels of a slot. A slot can have anywhere from just 1 payline or up to thousands paylines!
10
Slot Layout:

Slot Layout

The layout of the slot is the way the slot is built, based on the number of rows, reels and paylines.

3

x

5
Slot Features
Minimum Bet:

Minimum Bet

The minimum accepted amount that will allow you to spin the reels of this slot game.
$0.1
Maximum Bet:

Maximum Bet

The maximum accepted amount that will allow you to spin the reels of this slot game.
$75
Maximum Win:

Maximum Win

The total maximum amount that you could win triggering the biggest winning combo.
$450000
Progressive Slot:

Progressive Slot

A progressive slot is a slot that keep on growing its total possible winning pool; usually linked by a network of slots. It is also known as a jackpot.
Auto Play Feature:

Auto Play Feature

Auto Play is a built-in function on the slot interface that enables automatic spinning of the slot without the player having to press the Spin button on every spin. Usually, the function can be preset to auto execute a certain number of spins like 20,50, 100, or more. Players can typically define their bet amount and set loss limits before starting Auto Play.
Free Spins Feature:

Free Spins Feature

Free spins are the most popular feature in online slots today. Usually they are not just a free spinning on the usual gameplay of the slot but are bundled into separate and more exciting feature with special effects and much greater winning potential.
Turbo Play Feature:

Turbo Play Feature

The Turbo Play feature allows players to play a given slot much faster than usual by bypassing slower effects in graphics and music. It is preferred by players who are familiar with a given slot and do not want to hear repetitive sounds and moves for a long time.
Available:
Android, IOS, Windows
Pros
Nice sound effects, music, and sound effects
Potential for huge winnings when features are triggered
Relatively attractive RTP of 96.12%
Cons
There could be long losing streaks
Rate this Game
No star
Rating: 0,00%
(0 votes)
How would you rate this game?
Click on the star below to submit your rating
Play Rise of Maya for Real Money
The Rise of Maya Slot at First Glance!
The game includes five reels, three rows, and ten paylines in all, and the graphics are gorgeous and engaging. The game's maximum payoff is 2500 times the total wager and comes with several free spins and expanding wilds. The playing area is situated inside the temple and is encircled by unending flames. Through the transparent reels, you can see a large mask behind the game screen, which conceals the entrance to the treasure room. A few fun features can be turned on to assist you and increase your performance while playing.
CasinoLandia, Where Can I Find the Rise of Maya Slot
NetEnt is the software provider responsible for the launch of the Rise of Maya Slot. NetEnt is a game vendor which can be found at almost every famous and respected online casino operator. This is because the company attracts even the most demanding casino players from all around the globe, and thus forward-looking brands are willing to enter into a commercial agreement with the vendor. NetEnt Casinos invite you to experience first-hand the magic of the Rise of Maya Slot, so make sure you do not waste your time.
A High RTP of 96,12% Makes the Rise of Maya Slot Worth Playing!
The RTP ranges from 96.12 percent at the base level and can up to 96.42 percent when certain features areactivated. The volatility is in the medium/high range.
How to boost your winning chances – Rise of MayaSlot's Winning Potential
This Mayan-themed game transports you back in time to the illustrious Mayan civilization. 5 reels, 3 rows, and 10 paylines make up the Rise of Maya slot machine. On all gadgets, including smartphones and tablets, it may be wagered from 10p to u00a3150 every spin. The Rise of Maya slot's symbols, which include five Maya-style masks and card names from 10 to A, are entirely congruent with the theme. When three or more wild and scatter symbols appear anywhere on the reels, the Free Spins bonus is triggered.
Slot Layout and Paying Symbols
You will need at least three of the low-paid Royals in a line to win the game; they are etched in stone in the style of the Mayans. Ancient multicoloured ceremonial masks from the Maya culture are the highest paying symbols and can award wins of up to 250 times your stake for five of a kind. NetEnt does not disclose the highest win, although it must be at least 5,000 times the stake.
Wilds, Scatters, and How they All Come Together
Rise of Maya Slot features expanding wilds, scatters, suppressing scatters, free spins, bonus bet and re-spins. There are 4 types of wild symbols: single Serpent Wild, 2 expanding Serpent Wilds and Serpent Stacks. Any 3 or more Wild and Scatter symbols in combination landed anywhere on the reels in the base game triggers Free Spins. The Scatterrn
Nudge feature in Rise of Maya also activates at random times when neither the regular game nor the Free Spins option yields a winning combination. Once they're in play, wild or scatter symbols will nudge their way onto the reels to start the free spins feature or award you more of them.
The Rise of Maya Slot – a Look Behind the Curtains
Casino slots are casino products which can be found at every online casino operator. This is because they particularly appeal to casino enthusiasts from different backgrounds and experiences. Each casino slot has much to offer, however, some just perform better than others. On our website, you will discover the hottest slots in the iGaming Industry. We duly assess the winning potential, fairness, mechanics, tools, bonus features and more in order to ensure that you benefit from the most fascinating casino products.
Develop Your Own Betting Strategy
Rise of Mayais an excellent slot for beginners due to its straightforward gameplay. Experienced players will enjoy hassle-freegameplay as well. A vast range of betting limits is available to accommodate all players, typical for NetEnt. The game includes 1-10 Default Bet Levels as well as various coin values, ranging from0.01, 0.02, 0.05, 0.1, 0.2, 0.5 to1. The standard min/max bet is set at $0.1/75. The minimum value of a free round is EUR0.01. The coin value typically ranges from one cent to one euro. The minimum bet per spin is only 10c, making it ideal for players on a tight budget.
Play Here, Play There, Play Everywhere – Rise of Maya Slot and Mobile Compatibility
The slot machine was developed using HTML-5 technology, so it can be played on whatever device the user chooses, including a smartphone or tablet. Wherever you go, you will be provided with the opportunity to spin the reels of the fascinating Rise of Maya Slot. Importantly, NetEnt did not make any compromises when it comes to visual excellence, aesthetics and sound effects even when playing from your iOS or Android device.
Spin for Free Now, Thank us Later!
Before you start putting bets with real money, you can practice in the demo mode to get familiar with the action, features, and payouts. The Free Play Mode will provide you with an up-to-date piece of information regarding the way the slot operates. Above, you can make use of the Free Play Mode. Once you finish your free gambling session, you will most likely proceed with real money wagering.
Tips and Tricks on the Rise of Maya Slot
You can opt to turn on or off the Bonus Bet: Second Chance Scatter feature in the base game. In exchange for double your wager, activating it improves the likelihood that you will see more wild or scatter symbols, which will trigger the Free Spins bonus with hot reels. The reels that don't contain a wild or scatter will spin again to give you another chance when you get any 2 wilds or scatters on the reels.
Watch Out for Bonuses and Free Spins On the Grid!
When at least three scatters, wilds, or any combinations of the two appear on a single spin in the Rise of Maya slot, the free spins bonus is activated. You will be given 15 initial spins as a result, and during the bonus round, the reels on which you landed the scatter and/or wild symbols will act as 'hot reels.'
More Slots by NetEnt
NetEnt, an industry leader, works around the clock for your entertainment!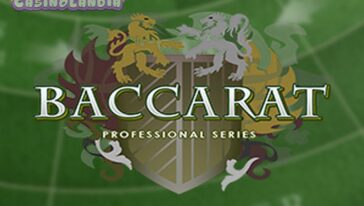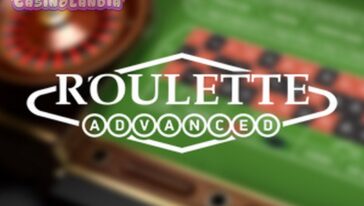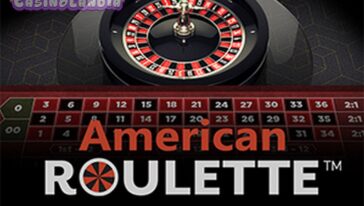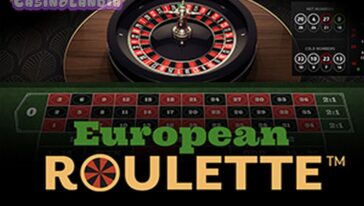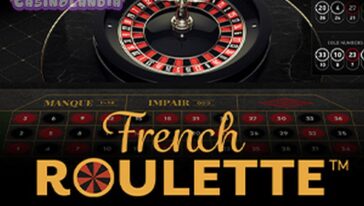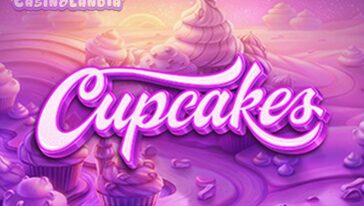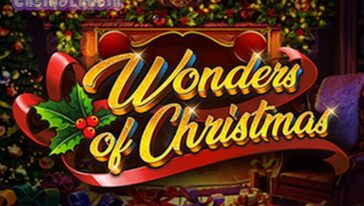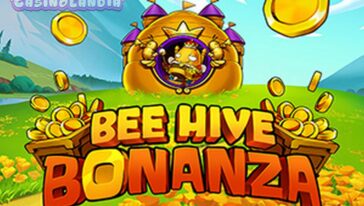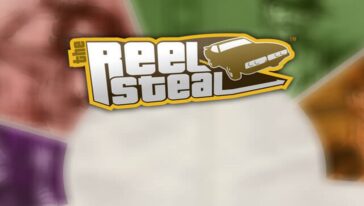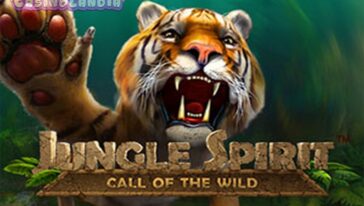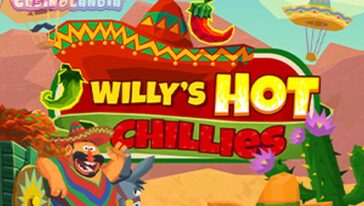 Volatility and Variance
The game is thought to offer 6,000x maximum win potential and medium to high volatility. This means that some big winnings are waiting behind the reels of the Rise of Maya slot.
Is the Rise of Maya Slot StillON THE TOP OF THE CHARTS? CASINOLANDIAS VERDICT
Playing this amazing NetEnt slot game gives you access to stunning visuals, engaging gameplay, thrilling bonus features, large jackpots, and free spins. Any gambler who is interested by the historic Mayan culture will adore the symbols and concept of this game, which is accessible on all platforms. Since NetEnt is an industry giant and constantly works to deliver only the greatest gaming titles, they haven't let us down thus far, and we bet they won't let us down either in the future.
FAQs: Recent Questions About Rise of Maya Slot
And CasinoLandia's Answers!
Where do I go to play this?
There are several NetEnt games available at the casinos that our staff evaluates every day. You'll probably find the game there.
What is the game's RTP?
When the Bonus Bet: Second Chance Scatter Feature is activated, the RTP rises from 96.12 percent at the base level to 96.42 percent.
What bonus features are offered on this slot machine?
You can play even more effectively while using one of 4 fascinating features.
Is there a demo mode for this slot machine?
Yes, all new players are welcome to try out the slot's demo mode before placing a bet with real money.
Can you use a mobile device to play this game?
This game does support mobile devices entirely.
Play other slots by NetEnt
Play other Mayan Slots