Slot Review
Lucky Lands
Our Rating:
87.73% Gold star
Visitor Rating:
0,00% No star
Times Played:
0 Times Played
TOP CHOICE TO PLAY FOR REAL MONEY
Rated 99.93/100%
welcome bonus
200%/$600 + 100 Free Spins
35x wagering
OTHER TOP CHOICES FOR REAL MONEY PLAY
Quick Facts
Provider:

Provider

The Slot Provider is none other than the company who developed the slot. Simply click on the name of the provider to find our more about it!
Date Launched:

Date Launched

The date when this slot game was launched.
16/07/2018
Theme:

Theme

Theme is the general genre that the the slot could be classified as. One of the elements that makes slot games appealing, A nicely planned popular theme can potentially skyrocket the popularity of an online slot!
Fortune, Luck
Jackpot:

Jackpot

A stand-alone or multi-leveled progressive prize pool that a player can win at a given time, simply by spinning the reels.
Special Symbols:

Special Symbols

The special symbols of a slot are part of its mechanic. Elements such as Wilds, Scatters and regular paying symbols come together to form winning combinations.
Multipliers, Scatters, Wilds
Review Summary
Lucky Lands, crafted by the renowned game developer Endorphina, is an immersive online slot that transports players to a world where luck and enchantment intertwine. With its captivating visuals, intricate symbols, and innovative features, the game invites players on a journey filled with excitement and potential rewards. The harmonious blend of a 96% RTP and high volatility ensures a balanced gameplay experience, where both the thrill of anticipation and the promise of substantial payouts converge. From dynamic multipliers that amplify wins to scatter symbols that unlock hidden fortunes, each element contributes to the game's captivating narrative. Whether indulging in auto play convenience, embarking on free spins, or testing luck in the gamble round, players are offered a multifaceted adventure that showcases Endorphina's commitment to quality and entertainment. Lucky Lands stands as a testament to the world of chance and magic, encapsulating the essence of excitement within the realm of online slots.
Slot Information
Return to Player (RTP):

Return to Player (RTP)

The Return to Player is a statistic that aims to show the player's edge over the casino - the higher this number is the better! We review all slots based on this RTP value so click on the percentage on the right to find our more slots with a similar RTP!
96%
Volatility/Variance:

Volatility/Variance

Volatility or Variance is meant to describe the winning potential of a slot game: a high volatility will have you win big but no so often, while a low volatility will let you win frequently, but less.
High
Progressive Slot:

Progressive Slot

A progressive slot is a slot that keep on growing its total possible winning pool; usually linked by a network of slots. It is also known as a jackpot.
Slot Type:

Slot Type

Slots can be categorized as classic, 3D, video slots, etc. Click on the type of slot on the right to see similar types of slots!
Video Slot
Rows:

Rows

Part of the design of the slot, the rows are the horizontal lines that trigger special features when certain paying symbols fall in place.
3
Reels:

Reels

Reels are the vertical lines that are build in the slots architecture; together with the rows they help trigger special winning combinations.
5
Paylines:

Paylines

Paylines, or betting lines, are the pre-determined links of symbols across the rows and reels of a slot. A slot can have anywhere from just 1 payline or up to thousands paylines!
25
Slot Layout:

Slot Layout

The layout of the slot is the way the slot is built, based on the number of rows, reels and paylines.

5

x

3
Pros
Engaging Theme
High Volatility
Innovative Features
Cons
Risk Factor
Personal Preference
Rate this Game
No star
Rating: 0,00%
(0 votes)
How would you rate this game?
Click on the star below to submit your rating
Expert's Opinion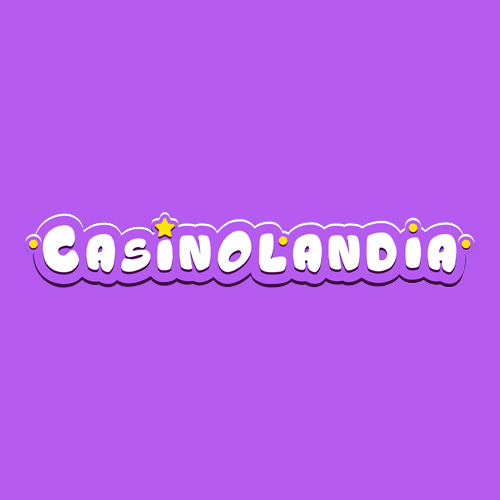 Lucky Lands, created by Endorphina, presents an engaging slot experience that captures the allure of luck and magic. The game's captivating theme and enchanting graphics immediately draw players in, setting the stage for an immersive journey. The inclusion of dynamic multipliers, scatter symbols, and free spins adds depth to the gameplay, enhancing the excitement with each spin. However, the high volatility might not suit everyone's preferences, as it can lead to longer periods between wins. While the 96% RTP provides a fair chance of returns over time, the lack of specific information about the maximum win amount can leave players curious. Mobile compatibility is a definite plus, ensuring that the game is accessible whenever and wherever players choose to indulge. Ultimately, Lucky Lands is a game that caters to those seeking a mix of thrilling gameplay and the potential for substantial rewards, but it may require some patience to fully appreciate its intricacies and embrace the journey of chance it offers.
8.77 /10 by CasinoLandia
Play Lucky Lands for Real Money
Introducing Lucky Lands
Lucky Lands, crafted by Endorphina, is an enchanting and vibrant online slot game that beckons players into a world of fortune and magic. With its captivating graphics and immersive gameplay, Lucky Lands takes players on a journey through a mythical realm where luck reigns supreme. The game features a rich tapestry of mystical creatures, auspicious symbols, and hidden treasures, all set against a backdrop of stunning landscapes and ethereal vistas. As the reels spin, players have the chance to uncover hidden riches and unlock the potential for generous payouts. Whether you're a seasoned gamer or a newcomer to the world of online slots, Lucky Lands offers an engaging and rewarding experience that combines entertainment with the thrill of chance.
Lucky Lands Volatility and RTP
Lucky Lands, developed by Endorphina, boasts a distinct blend of high volatility and a competitive Return to Player (RTP) rate of 96%. This unique combination creates an exhilarating gaming experience that caters to players seeking both excitement and potential for significant rewards.
The game's high volatility implies that while wins may not be as frequent, they tend to be more substantial when they occur. This variance in win frequency contributes to an adrenaline-charged gameplay that keeps players on the edge of their seats, eagerly anticipating those larger-than-life payouts. With an RTP of 96%, players can expect, over an extended period, to receive approximately 96% of their wagers back in winnings.
This balanced RTP rate ensures that players have a fair chance to experience the game's magic and reap substantial rewards. Lucky Lands skillfully marries the thrill of high-risk, high-reward gameplay with a competitive RTP, making it a must-try for those seeking an unforgettable and potentially lucrative gaming adventure.
The Paytable of Lucky Lands
The paytable of Lucky Lands within the realm of Endorphina's creation is a visual and informational masterpiece, intricately detailing the values and significance of each symbol. With a meticulous arrangement, the paytable presents a spectrum of enchanting icons, from mythical creatures to auspicious charms, accompanied by their corresponding payouts for different combinations. Each symbol carries its own story, adding depth to the game's narrative. As players explore the paytable, they unearth the potential riches that await, understanding the hierarchy of rewards that align with the game's mechanics. This strategic insight into the value of each symbol enriches the gaming experience, guiding players through their journey in this captivating world of fortune and magic.
The Symbols of Lucky Lands
The symbols in Lucky Lands, created by Endorphina, weave a tapestry of enchantment, featuring a captivating array of mythical creatures and auspicious tokens that bring the world of luck and magic to life on the reels.

x5 = € 15,000
x4 = € 10,000
x3 = € 1,000
x2 = € 50

x5 = € 3,750
x4 = € 500
x3 = € 125
x2 = € 10

x5 = € 3,750
x4 = € 500
x3 = € 125
x2 = € 10

x5 = € 2,000
x4 = € 500
x3 = € 75

x5 = € 1,250
x4 = € 375
x3 = € 50

x5 = € 1,250
x4 = € 250
x3 = € 50

x5 = € 625
x4 = € 250
x3 = € 50

x5 = € 500
x4 = € 250
x3 = € 25

x5 = € 500
x4 = € 125
x3 = € 25

x5 = € 500
x4 = € 125
x3 = € 25

x5 = € 500
x4 = € 125
x3 = € 25

x5 = € 500
x4 = € 125
x3 = € 25
x2 = € 10

x5 = € 12,500
x4 = € 2,500
x3 = € 625
x2 = € 250
Lucky Lands Features
Lucky Lands, the creation of Endorphina, is adorned with a plethora of captivating features that elevate the gameplay to new heights of excitement. From dynamic multipliers that can amplify winnings to scatter symbols that unveil hidden pathways to fortune, the game is a treasure trove of surprises. The inclusion of wild symbols adds an extra layer of magic, substituting for other symbols and crafting winning combinations. For those seeking a more relaxed experience, the auto play function allows players to set the reels spinning automatically. Moreover, the promise of free spins unveils a portal to extended playtime and increased winning potential. The gamble round, a true test of luck and intuition, presents an opportunity to multiply winnings even further. In this world of Lucky Lands, each feature is a piece of the grand puzzle, contributing to an immersive and thrilling gaming adventure.
| Feature | Description |
| --- | --- |
| Multipliers | Dynamic multipliers in Lucky Lands can significantly enhance winnings by multiplying the payout of a winning combination. These multipliers can vary in value and are often triggered by specific events or combinations, adding an element of anticipation and reward to the gameplay. |
| Scatter Symbols | Scatter symbols act as magical keys to unlock hidden pathways to fortune. When these symbols appear on the reels in specific numbers or patterns, they trigger special bonus rounds or free spins, offering players a chance to enjoy extended gameplay and increased opportunities for winning. |
| Wilds | Wild symbols, often represented by iconic characters or images, possess the power to substitute for other symbols on the reels. By doing so, they help complete winning combinations that might have otherwise been missed, increasing the frequency of rewards and adding excitement to the game. |
| Auto Play | The auto play feature in Lucky Lands allows players to set the reels in motion automatically for a predetermined number of spins. This convenient function offers a more relaxed gameplay experience, allowing players to sit back and watch the game unfold without manually clicking for each spin. |
| Free Spins | Free spins are a coveted feature that transport players into an extended gameplay mode without requiring additional wagers. Triggered by specific events like scatter symbol combinations, free spins offer a unique opportunity to accumulate winnings without the risk of losing bets. |
| Gamble Round | The gamble round in Lucky Lands presents an intriguing choice for players who are feeling adventurous. After a win, players can opt to gamble their winnings in a game of chance, often involving coin flips or card selections, with the possibility of doubling or even quadrupling their original win. |
Lucky Lands Mobile Compatibility
Lucky Lands, crafted by Endorphina, has been designed with a strong focus on accessibility and compatibility, ensuring that players can enjoy the game seamlessly across various devices, including mobile platforms. The game's developers have optimized its graphics, interface, and functionality to provide a smooth and immersive gaming experience on smartphones and tablets. Whether you're using an iOS or Android device, Lucky Lands adapts to different screen sizes and touch controls, allowing players to spin the reels, activate features, and explore the enchanting world of fortune and magic with ease, regardless of where they are. The mobile compatibility of Lucky Lands ensures that the captivating gameplay remains at your fingertips, enabling you to embark on your journey for luck and rewards anytime, anywhere.
Helpful Questions for Lucky Lands by Endorphina
Learn more and enhance your Lucky Lands experience with these helpful questions.
What is the RTP of Lucky Lands?
The Return to Player (RTP) rate of Lucky Lands, developed by Endorphina, is 96%. This means that over an extended period of gameplay, players can expect to receive approximately 96% of their total wagers back in the form of winnings. The 96% RTP indicates a balanced and competitive payout ratio, offering players a fair chance to experience the game's magic and potentially reap substantial rewards while enjoying the captivating world of Lucky Lands.
What is the maximum win of Lucky Lands?
The specific maximum win amount for Lucky Lands by Endorphina was not provided. Slot game maximum win amounts can vary widely based on factors such as bet size, combinations, and bonus features. To get the most accurate and up-to-date information regarding the maximum win potential of Lucky Lands, I recommend checking the game's official documentation, the developer's website, or reputable online casino platforms that offer the game.
What is the betting range applied at Lucky Lands?
In Lucky Lands, the betting range is typically set between 0.1 and 250 units of currency, allowing players to adjust their bets according to their preferences and risk tolerance. The lower limit of 0.1 represents the minimum bet per spin, while the upper limit of 250 represents the maximum bet per spin. This wide range accommodates a variety of players, from those who prefer smaller, cautious bets to those who are comfortable with higher stakes, enhancing the game's accessibility and appeal. For the most accurate and up-to-date information about the betting range in Lucky Lands, I recommend checking the game's official documentation or the online casinos where the game is offered.

Which game provider has created Lucky Lands?
Endorphina, a reputable and innovative game provider, is the creative force behind the captivating slot game Lucky Lands. Established in 2012, Endorphina has gained prominence for crafting visually stunning and engaging casino games that cater to a diverse range of players. With Lucky Lands, Endorphina's commitment to quality shines through, as enchanting graphics, intricate symbols, and immersive features come together to create an unforgettable gaming experience. The company's dedication to optimizing games for both desktop and mobile play ensures that players can seamlessly enjoy Lucky Lands across different devices, enhancing accessibility and entertainment. Through titles like Lucky Lands, Endorphina continues to showcase their expertise in delivering games that offer not only thrilling gameplay but also transport players to worlds of wonder and excitement, cementing their position as a respected player in the iGaming industry.
Is the Lucky Lands mobile-firendly?
Yes, Lucky Lands is designed to be mobile-friendly. Endorphina, the game's developer, understands the importance of catering to players who enjoy gaming on their mobile devices. As a result, Lucky Lands has been optimized to provide a smooth and enjoyable experience on smartphones and tablets. The graphics, interface, and controls have been adapted to fit various screen sizes and touch interactions, ensuring that players can spin the reels, trigger features, and navigate the game effortlessly while on the go. Whether you're using an iOS or Android device, Lucky Lands retains its enchanting gameplay and magical theme, making it a fantastic choice for mobile gaming enthusiasts.
CasinoLandia's Conclusion on Lucky Lands
In conclusion, Lucky Lands by Endorphina is a remarkable addition to our collection of premium online slot games. Its captivating blend of enchanting graphics, immersive gameplay, and high volatility ensures that players are in for an exciting and potentially rewarding gaming experience. The game's 96% RTP offers a fair chance of winning, while its mobile compatibility guarantees seamless entertainment on various devices. The inclusion of dynamic multipliers, scatter symbols, wilds, auto play, free spins, and a gamble round showcases the game's rich variety of features, keeping players engaged and enthralled. Lucky Lands' compatibility with mobile devices extends its allure to players seeking both convenience and the thrill of chance. In alignment with our commitment to offering top-tier gaming experiences, Lucky Lands undoubtedly stands out as a slot game that effortlessly encapsulates the allure of luck and magic within the world of online casinos.
Play other slots by Endorphina
Play other Fortune Slots