Slot Review
Jetsetter
Our Rating:
87.73% Gold star
Visitor Rating:
0,00% No star
Times Played:
0 Times Played
TOP CHOICE TO PLAY FOR REAL MONEY
Rated 99.93/100%
welcome bonus
200%/$600 + 100 Free Spins
35x wagering
OTHER TOP CHOICES FOR REAL MONEY PLAY
Quick Facts
Provider:

Provider

The Slot Provider is none other than the company who developed the slot. Simply click on the name of the provider to find our more about it!
Date Launched:

Date Launched

The date when this slot game was launched.
15/11/2015
Theme:

Theme

Theme is the general genre that the the slot could be classified as. One of the elements that makes slot games appealing, A nicely planned popular theme can potentially skyrocket the popularity of an online slot!
Glamour, Glance
Jackpot:

Jackpot

A stand-alone or multi-leveled progressive prize pool that a player can win at a given time, simply by spinning the reels.
Special Symbols:

Special Symbols

The special symbols of a slot are part of its mechanic. Elements such as Wilds, Scatters and regular paying symbols come together to form winning combinations.
Wilds
Review Summary
Jetsetter by Endorphina is a captivating online slot game that takes players on a lavish journey into a world of luxury and high-stakes living. With its opulent symbols depicting private jets, yachts, watches, and jewelry, the game immerses players in the extravagant lifestyle it portrays. The 96% RTP and high volatility promise an exhilarating gambling experience, where players have the chance to chase substantial rewards as they spin the reels. While the specific maximum win remains undisclosed, the potential for significant payouts adds to the excitement. The game's mobile compatibility ensures that players can indulge in the opulent atmosphere anytime and anywhere. Jetsetter encapsulates the allure of wealth and privilege, making it a compelling choice for those who seek both visual splendor and thrilling gameplay in an online slot.
Slot Information
Return to Player (RTP):

Return to Player (RTP)

The Return to Player is a statistic that aims to show the player's edge over the casino - the higher this number is the better! We review all slots based on this RTP value so click on the percentage on the right to find our more slots with a similar RTP!
96%
Volatility/Variance:

Volatility/Variance

Volatility or Variance is meant to describe the winning potential of a slot game: a high volatility will have you win big but no so often, while a low volatility will let you win frequently, but less.
High
Progressive Slot:

Progressive Slot

A progressive slot is a slot that keep on growing its total possible winning pool; usually linked by a network of slots. It is also known as a jackpot.
Slot Type:

Slot Type

Slots can be categorized as classic, 3D, video slots, etc. Click on the type of slot on the right to see similar types of slots!
Video Slot
Rows:

Rows

Part of the design of the slot, the rows are the horizontal lines that trigger special features when certain paying symbols fall in place.
3
Reels:

Reels

Reels are the vertical lines that are build in the slots architecture; together with the rows they help trigger special winning combinations.
5
Paylines:

Paylines

Paylines, or betting lines, are the pre-determined links of symbols across the rows and reels of a slot. A slot can have anywhere from just 1 payline or up to thousands paylines!
20
Slot Layout:

Slot Layout

The layout of the slot is the way the slot is built, based on the number of rows, reels and paylines.

5

x

3
Pros
Luxurious Theme
Mobile Compatibility
Engaging Features
Cons
Varied Winnings
Risk Level
Rate this Game
No star
Rating: 0,00%
(0 votes)
How would you rate this game?
Click on the star below to submit your rating
Expert's Opinion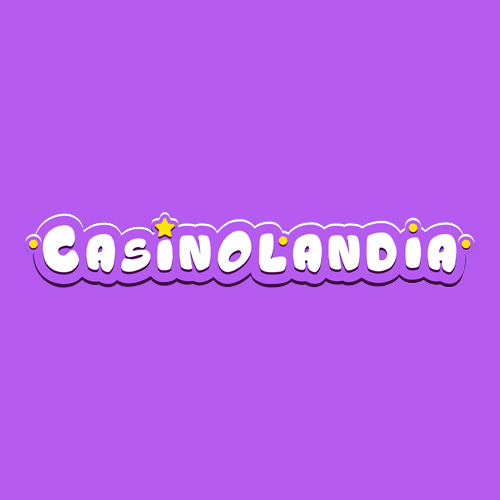 In my honest opinion, Jetsetter by Endorphina offers an engaging and visually stunning experience with its opulent theme and luxurious symbols. The game's high volatility provides a mix of excitement and uncertainty, which can be appealing to players who enjoy chasing big wins and the accompanying adrenaline rush. The inclusion of features like Wild symbols, Bonus Round, and Free Spins adds depth to the gameplay and keeps things interesting. However, the lack of a specified maximum win and the potential for extended periods of non-winning spins might deter those who prefer more consistent returns or lower-risk gameplay. The 96% RTP is a positive aspect, promising reasonable payouts over time, but it's important to approach the game with an understanding of its volatility. Overall, Jetsetter can be an attractive choice for players seeking a taste of luxury and the thrill of high-stakes gambling, but careful consideration of personal preferences and risk tolerance is advised.
8.77 /10 by CasinoLandia
Play Jetsetter for Real Money
Introducing Jetsetter
Introducing Jetsetter by Endorphina – an exhilarating journey into the world of luxury, high-stakes living, and opulent experiences. This captivating online slot game invites players to step into the shoes of the elite, exploring a lavish lifestyle filled with private jets, luxury yachts, and exclusive parties. With its sleek design, immersive visuals, and engaging gameplay, Jetsetter offers more than just spinning reels; it offers a glimpse into the realm of the privileged. Endorphina's meticulous attention to detail is evident in every aspect of the game, from the high-definition graphics that showcase the glamorous symbols to the carefully composed soundscapes that enhance the atmosphere of extravagance. As the reels spin, players have the opportunity to win substantial rewards, unlocking a taste of the luxurious existence depicted on the screen. Jetsetter is not just a slot game; it's an invitation to experience a world of wealth and privilege, all from the comfort of your own screen. So buckle up, prepare for takeoff, and immerse yourself in the exclusive realm of Jetsetter.
Jetsetter Volatility and RTP
Jetsetter by Endorphina is not only a visual and thematic delight but also offers an intriguing blend of volatility and Return to Player (RTP) that adds to the excitement of the gameplay. With a solid RTP of 96%, players can anticipate a reasonable return on their wagers over time. This means that, on average, for every $100 wagered, the game is designed to pay back $96 to players, keeping the gameplay engaging and potentially rewarding.
What truly sets Jetsetter apart is its high volatility. The term "volatility" refers to the risk and reward factor of a slot game. High volatility indicates that the game may have less frequent wins, but when wins occur, they tend to be more significant. In the context of Jetsetter, this means that players might experience moments of anticipation and tension as they await those big winning combinations, which can result in substantial payouts. However, players should also be prepared for periods where the reels may not yield frequent wins.
This combination of a 96% RTP and high volatility creates a gameplay dynamic that can be thrilling and unpredictable. Players who enjoy the adrenaline rush of chasing bigger wins while being aware of the potential for longer dry spells will find Jetsetter's blend of RTP and volatility to be an engaging and immersive experience. It's important to approach the game with a balanced perspective, understanding that while significant wins are possible, they might not occur as frequently as in games with lower volatility. As with any slot game, responsible gaming practices should always be a priority.
The Paytable of Jetsetter
The paytable of Jetsetter in Endorphina's captivating slot game reveals a world of luxury and opulence through its meticulously designed symbols. Each symbol reflects the high-stakes lifestyle, from private jets and luxurious yachts to exquisite watches and dazzling jewelry. The paytable showcases the values of each symbol, detailing the potential rewards for landing winning combinations. As players spin the reels, they can consult the paytable to understand the significance of each symbol and anticipate the exciting payouts that await. With its carefully crafted visuals and associated rewards, the paytable in Jetsetter serves as a guide to the lavish journey players embark upon, adding an extra layer of anticipation and excitement to the gameplay.
The Symbols of Jetsetter
The symbols in Jetsetter are a visual representation of opulence, featuring private jets, yachts, luxury watches, and extravagant jewelry that immerse players in the world of high-stakes living.
x5 = € 45,000
x4 = € 12,500
x3 = € 1,250
x2 = € 50
x5 = € 3750
x4 = € 625
x3 = € 125
x2 = € 10
x5 = € 3750
x4 = € 625
x3 = € 125
x2 = € 10
x5 = € 2,000
x4 = € 500
x3 = € 100
x5 = € 1250
x4 = € 375
x3 = € 75
x5 = € 1250
x4 = € 375
x3 = € 75
x5 = € 625
x4 = € 250
x3 = € 50
x5 = € 625
x4 = € 250
x3 = € 50
x5 = € 500
x4 = € 125
x3 = € 25
x5 = € 500
x4 = € 125
x3 = € 25
x5 = € 500
x4 = € 125
x3 = € 25
x5 = € 500
x4 = € 125
x3 = € 25
x2 = € 10
x5 = € 500
x4 = € 125
x3 = € 25
x2 = € 10
Jetsetter Features
Jetsetter offers an array of captivating features that enhance the gameplay experience, adding depth and excitement to every spin. The inclusion of Wild symbols introduces an element of unpredictability, substituting for other symbols to potentially create winning combinations. The Bonus Round takes players on a virtual journey through exclusive parties, where they can uncover hidden rewards and multiply their winnings. Additionally, the Free Spins feature provides a chance to extend the gameplay without using additional wagers, adding an extra layer of anticipation to the reels. For those seeking a more streamlined experience, the Auto Play function offers the convenience of automated spins, allowing players to sit back and enjoy the lavish scenery while the game unfolds. With these engaging features, Jetsetter keeps players on the edge of their seats, making every spin an adventure filled with luxury and the possibility of substantial rewards.
| Feature | Description |
| --- | --- |
| Wild Symbols | These symbols act as substitutes for other symbols, potentially creating winning combinations and increasing the chances of payouts. |
| Bonus Round | Take a virtual journey through exclusive parties in the bonus round, where hidden rewards and multiplied winnings await exploration. |
| Free Spins | Unlock the Free Spins feature, granting additional spins without requiring extra wagers, intensifying the excitement of the gameplay. |
| Auto Play | Enjoy a streamlined experience with Auto Play, which allows automated spins, letting players relax while the opulent game unfolds. |
Jetsetter Mobile Compatibility
Jetsetter by Endorphina is designed with modern gaming standards in mind, ensuring its compatibility with various platforms, including mobile devices. The game's developers have optimized it to run seamlessly on smartphones and tablets, both iOS and Android, without compromising its visual appeal or gameplay features. Whether you're on the go or prefer the convenience of playing from your mobile device, Jetsetter's mobile compatibility allows you to immerse yourself in the world of luxury and high-stakes living wherever you are, ensuring a captivating gaming experience right at your fingertips.
Helpful Questions for Jetsetter by Endorphina
Learn more and enhance your Jetsetter experience with these helpful questions.
What is the RTP of Jetsetter?
The Return to Player (RTP) percentage of 96% in Jetsetter underscores that, on average, players can expect to receive back about $96 for every $100 wagered over an extended duration. Nevertheless, it's crucial to grasp that the RTP is a statistical estimate and doesn't guarantee specific short-term results, as individual sessions can significantly deviate from this average due to the inherent randomness of gambling. While the RTP offers valuable insight into a game's potential payout consistency, responsible gambling remains paramount, involving a clear understanding of chance, luck, and the setting of prudent spending limits.
What is the maximum win of Jetsetter?
The maximum win for Jetsetter by Endorphina is not explicitly specified in the game's information. The potential maximum win can vary based on factors like bet size, payline combinations, and bonus features. Typically, in high volatility slot games like Jetsetter, the maximum win can be quite substantial, often exceeding several thousand times the initial bet. However, since the exact maximum win is not provided in the game's details, players might discover the thrilling potential by exploring the game's unique features and high-stakes atmosphere firsthand.
What is the betting range applied at Jetsetter?
In Jetsetter by Endorphina, the betting range spans from a minimum of 0.01 to a maximum of 100. This range accommodates a variety of players with different budget preferences, allowing them to choose a wager that suits their individual playing style and comfort level. Whether you're looking for smaller bets to extend your gameplay or aiming for higher stakes to chase bigger wins, Jetsetter offers flexibility in its betting options to cater to a diverse range of players.

Which game provider has created Jetsetter?
Jetsetter was skillfully crafted by the renowned game provider Endorphina. With a reputation for creating immersive and visually stunning slot games, Endorphina has established itself as a prominent player in the online casino gaming industry. Jetsetter stands as a testament to the company's dedication to producing captivating and engaging titles that transport players into unique worlds. Endorphina's commitment to quality is evident in every aspect of Jetsetter, from its opulent graphics and thematic symbols to its innovative features and seamless gameplay. As a developer known for pushing the boundaries of creativity and entertainment, Endorphina has undoubtedly left its mark on the gaming landscape with Jetsetter and other impressive offerings.
Is the Jetsetter mobile-firendly?
Yes, Jetsetter by Endorphina is designed to be mobile-friendly. The game has been optimized to run smoothly on various mobile devices, including smartphones and tablets. Players can enjoy the same immersive experience and high-quality graphics on their mobile screens as they would on a desktop computer. The game's user interface and controls are adapted to fit mobile screens, ensuring that players can easily navigate and enjoy the gameplay while on the go. Whether you're playing from your computer or your mobile device, Jetsetter offers a seamless and engaging experience.
CasinoLandia's Conclusion on Jetsetter
In conclusion, Jetsetter by Endorphina stands as a testament to opulence and high-stakes living, offering players a chance to immerse themselves in a world of luxury through its captivating visuals and engaging gameplay. With a 96% RTP and high volatility, the game promises a thrilling gambling experience where substantial wins could potentially grace the reels. The meticulously designed symbols, alluding to a life of extravagance, add an extra layer of excitement to the gameplay. While the exact maximum win is undisclosed, the game's potential for significant payouts is enticing for players seeking exhilarating rewards. Moreover, Jetsetter's mobile compatibility ensures that the lavish journey can be embarked upon anywhere, anytime. CasinoLandia recognizes Jetsetter as a fine addition to the slot offerings, blending the allure of luxury with the thrill of gambling to create an experience that caters to a wide range of players.
Play other slots by Endorphina
Play other Glamour Slots