Slot Review
Hula Balua
Our Rating:
92.65% Gold star
Visitor Rating:
0,00% No star
Times Played:
1 Times Played
TOP CHOICE TO PLAY FOR REAL MONEY
Rated 98.13/100%
welcome bonus
1500%/$7,500
35x wagering
OTHER TOP CHOICES FOR REAL MONEY PLAY
Quick Facts
Provider:

Provider

The Slot Provider is none other than the company who developed the slot. Simply click on the name of the provider to find our more about it!
Date Launched:

Date Launched

The date when this slot game was launched.
05/09/2023
Theme:

Theme

Theme is the general genre that the the slot could be classified as. One of the elements that makes slot games appealing, A nicely planned popular theme can potentially skyrocket the popularity of an online slot!
Aztec, Fruits
Jackpot:

Jackpot

A stand-alone or multi-leveled progressive prize pool that a player can win at a given time, simply by spinning the reels.
Special Symbols:

Special Symbols

The special symbols of a slot are part of its mechanic. Elements such as Wilds, Scatters and regular paying symbols come together to form winning combinations.
Multipliers, Wilds
Review Summary
As players venture into the tropical paradise of "Hula Balua," they're greeted with an online slot experience that encapsulates the allure of discovery and the thrill of wagering. ELK Studios' dedication to visual excellence is evident in every detail, from the immersive setting to the well-designed fruit symbols that add a dash of nostalgia. The game's strategic blend of high volatility and a competitive RTP ensures that the journey is as rewarding as it is engaging, promising exhilarating wins and memorable moments. With mobile compatibility adding to the game's accessibility, "Hula Balua" is poised to captivate players across platforms, making it a must-try for enthusiasts seeking a unique and fulfilling gaming escapade.
Slot Information
Return to Player (RTP):

Return to Player (RTP)

The Return to Player is a statistic that aims to show the player's edge over the casino - the higher this number is the better! We review all slots based on this RTP value so click on the percentage on the right to find our more slots with a similar RTP!
94%
Volatility/Variance:

Volatility/Variance

Volatility or Variance is meant to describe the winning potential of a slot game: a high volatility will have you win big but no so often, while a low volatility will let you win frequently, but less.
High
Progressive Slot:

Progressive Slot

A progressive slot is a slot that keep on growing its total possible winning pool; usually linked by a network of slots. It is also known as a jackpot.
Slot Type:

Slot Type

Slots can be categorized as classic, 3D, video slots, etc. Click on the type of slot on the right to see similar types of slots!
Video Slot
Rows:

Rows

Part of the design of the slot, the rows are the horizontal lines that trigger special features when certain paying symbols fall in place.
6
Reels:

Reels

Reels are the vertical lines that are build in the slots architecture; together with the rows they help trigger special winning combinations.
6
Paylines:

Paylines

Paylines, or betting lines, are the pre-determined links of symbols across the rows and reels of a slot. A slot can have anywhere from just 1 payline or up to thousands paylines!
Slot Layout:

Slot Layout

The layout of the slot is the way the slot is built, based on the number of rows, reels and paylines.

6

x

6
Pros
Immersive Theme
Innovative Features
High Volatility
Bonus Buy Feature
Cons
Higher Risk
Limited Bonus Features
Medium RTP
Rate this Game
No star
Rating: 0,00%
(0 votes)
How would you rate this game?
Click on the star below to submit your rating
Expert's Opinion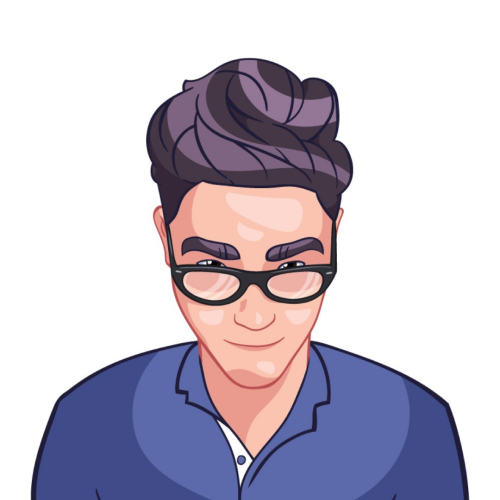 "Hula Balua" exemplifies ELK Studios' commitment to pushing the boundaries of slot gaming by offering players an immersive and visually captivating adventure. The meticulously designed fruit symbols seamlessly integrate with the tropical theme, transporting players to a world where excitement and potential rewards go hand in hand. The dynamic gameplay, backed by high volatility and an attractive RTP, ensures that players are in for an exhilarating ride that could lead to significant wins. With its mobile-friendly design, "Hula Balua" ensures that the jungle's mysteries can be explored and fortunes pursued from the convenience of a handheld device. This game stands as a testament to ELK Studios' innovation and dedication, making it a compelling choice for players seeking a top-tier online slot experience.
9.27 /10 by Yordan Gyuzelski
Play Hula Balua for Real Money
Introducing the Hula Balua
Dive into the heart of a lush Aztec jungle with "Hula Balua," an exciting slot game brought to life by the creative minds at ELK Studios. Set against the backdrop of an ancient and mysterious civilization, this slot transports players to a world of hidden treasures and enigmatic symbols. The reels are adorned with vibrant fruits that evoke the vibrant atmosphere of the jungle, creating a visually captivating experience. As you spin the reels, the rich Aztec culture comes alive, accompanied by an immersive soundtrack that adds to the sense of adventure. Immerse yourself in the captivating world of "Hula Balua," where the jungle's secrets await and every spin holds the promise of exciting rewards.
Hula Balua Volatility and RTP
"Hula Balua" brings forth an electrifying level of volatility that sets the stage for an exhilarating gameplay experience. With its high volatility, players can anticipate a roller-coaster ride of wins that may come less frequently but have the potential to be significantly larger. This adds an element of excitement and anticipation as each spin holds the promise of a substantial reward. The game's high volatility is perfectly suited for those who enjoy the thrill of chasing big wins and are willing to embrace the ups and downs of the gameplay journey.
In the realm of "Hula Balua," players will encounter an RTP (Return to Player) rate of 94%. This percentage indicates the average amount of wagered money that the game will pay back to players over time. While the RTP of 94% may be slightly below the industry average, it's important to remember that it's a theoretical value calculated over an extended period of gameplay. Individual sessions can yield varying outcomes, but players can expect their wagers to contribute to the overall payout percentage in the long run.
"Hula Balua" offers players a thrilling journey through an Aztec-themed jungle with a high volatility that promises exhilarating highs and intense gameplay. The game's RTP of 94% sets the stage for potential wins over the long term, making it a game of calculated risks and rewarding adventures.
The Paytable of Hula Balua
Delve into the fascinating world of "Hula Balua" and explore its intriguing paytable, where a variety of vibrant symbols await. The paytable showcases a range of Aztec-inspired icons, including colorful fruits and other thematic elements. These symbols hold the key to potential rewards, with different combinations offering various payouts that players can aim to achieve as they spin the reels. The game's paytable adds an element of anticipation and excitement, encouraging players to embark on a thrilling quest for lucrative wins amidst the lush jungle backdrop.
The Symbols of Hula Balua
The symbols in "Hula Balua" are a lively assortment of fruits and other thematic elements, adding a vibrant and tropical flair to the game's Aztec-inspired theme.
x20+ = 200
x15-19 = 25
x14 = 10
x13 = 7,50
x12 = 5
x11 = 3
x10 = 2
x9 = 1,50
x8 = 1
x20+ = 25
x15-19 = 5
x14 = 2
x13 = 1,75
x12 = 1,50
x11 = 1,25
x10 = 1
x9 = 0,75
x8 = 0,50
x20+ = 15
x15-19 = 3
x14 = 1
x13 = 0,80
x12 = 0,70
x11 = 0,60
x10 = 0,50
x9 = 0,40
x8 = 0,30
x20+ = 10
x15-19 = 2
x14 = 0,80
x13 = 0,70
x12 = 0,60
x11 = 0,50
x10 = 0,40
x9 = 0,30
x8 = 0,20
x20+ = 5
x15-19 = 1
x14 = 0,60
x13 = 0,50
x12 = 0,40
x11 = 0,30
x10 = 0,20
x9 = 0,15
x8 = 0,10
x20+ = 5
x15-19 = 1
x14 = 0,60
x13 = 0,50
x12 = 0,40
x11 = 0,30
x10 = 0,20
x9 = 0,15
x8 = 0,10
x20+ = 5
x15-19 = 1
x14 = 0,60
x13 = 0,50
x12 = 0,40
x11 = 0,30
x10 = 0,20
x9 = 0,15
x8 = 0,10
Hula Balua Features
Cyber Wolf features an action-packed gameplay experience with a futuristic twist, immersing players in a world of high-tech wonders. The slot offers a dynamic mix of thrilling bonus rounds and free spins, providing ample opportunities to unlock massive wins while exploring the technologically advanced gaming environment. The captivating cyber-themed symbols and innovative features create an electrifying atmosphere that keeps players engaged and entertained. With its cutting-edge graphics and immersive sound effects, Cyber Wolf offers an adrenaline-pumping adventure for those who seek a futuristic gaming experience like no other. Prepare to embrace the digital realm and conquer the cyber wilds as you spin the reels and unleash the potential of this captivating slot game.
| Feature | Description |
| --- | --- |
| Minimum Bet | The minimum bet amount in Hula Balua is $0.2, allowing for flexible wagers. |
| Maximum Bet | The maximum bet amount in Hula Balua is $100, catering to high rollers. |
| Auto Play Feature | The Auto Play feature enables seamless and convenient automated gameplay. |
| Free Spins Feature | The Free Spins feature awards players with additional spins for more chances to win. |
| Bonus Buy Feature | The Bonus Buy Feature allows players to instantly access the Free Spins feature by purchasing it with a single click, providing an opportunity for thrilling encounters with the bison and the potential for wild wins. |
Hula Balua Mobile Compatibility
"Hula Balua" embraces modern gaming trends by ensuring its mobile compatibility, allowing players to enjoy the tropical Aztec adventure on various devices and screens. Whether you're at home or on the go, the game's engaging gameplay, vibrant visuals, and immersive features are accessible at your fingertips, making it a delightful choice for those seeking a mobile gaming experience that captures the essence of the jungle while offering the chance for exciting wins.
Helpful Questions for Hula Balua by ELK Studios
Learn more and enhance your Hula Balua experience with these helpful questions.
What is the RTP of the Hula Balua?
"Hula Balua" boasts an RTP of 94%, a pivotal metric that underlines the equilibrium between players' wagers and the potential returns they can expect from this vibrant Aztec-themed jungle escapade. The intricate blend of a lush rainforest setting with a hint of historical mystique is an alluring invitation to explore the gameplay further. This RTP value serves as a foundational pillar, shaping the game's engagement by offering a balance between immersive gameplay and the chance for players to secure substantial wins. As players navigate through the lush foliage and encounter the diverse fruit symbols, the 94% RTP sets the stage for an exciting journey, underscoring the dynamic relationship between risk and reward that makes the game all the more captivating.
What is the maximum win of Hula Balua?
The maximum win in "Hula Balua" is an impressive $2,500,000, a treasure trove of potential that awaits lucky players who navigate the jungle and uncover its riches. This substantial prize pool adds an extra layer of excitement to the gameplay, motivating players to delve deeper into the game's features and explore its vibrant world for a chance to secure these enticing rewards. Whether it's the thrill of the hunt for the highest-paying symbols or the allure of triggering bonus rounds, the possibility of walking away with a considerable payout adds a layer of suspense and excitement to every spin.
What is the betting range applied at Hula Balua?
The betting range in "Hula Balua" caters to a diverse range of players, with a minimum bet of $0.20 allowing casual players to enjoy the game without breaking the bank. On the other end of the spectrum, high rollers can engage in more intense gameplay with a maximum bet of $100, opening the door to the potential for larger wins and a more adrenaline-fueled gaming experience. This flexible betting range ensures that players of varying budgets can partake in the excitement of the jungle-themed adventure, making "Hula Balua" a slot accessible to a wide audience with different preferences and betting styles.

Which game provider has created Hula Balua?
Step into the captivating realm of online slots with "Hula Balua," an enchanting creation from the reputable game provider ELK Studios. Set amidst the lush and mysterious Aztec jungle, this slot showcases ELK Studios' dedication to crafting visually stunning and feature-rich games that captivate players' senses. With its vibrant graphics, immersive soundscapes, and engaging gameplay mechanics, "Hula Balua" offers a unique blend of entertainment and excitement. As you embark on a journey through the jungle, you'll encounter a variety of fruit symbols that pay homage to the tropical setting while promising potential rewards. ELK Studios' commitment to innovative game design shines through in "Hula Balua," making it a must-try experience for players seeking both visual splendor and thrilling gameplay.
Is Hula Baluamobile-firendly?
Absolutely, "Hula Balua" is designed with mobile-friendliness in mind. ELK Studios has ensured that players can enjoy the immersive adventure of the Aztec jungle and its vibrant fruit symbols on various mobile devices, including smartphones and tablets. The game's user interface and controls are optimized for touchscreens, providing a seamless and enjoyable experience whether you're at home or on the go. With "Hula Balua," you can explore the jungle and seek out its treasures whenever and wherever you please.
CasinoLandia's Conclusion on Hula Balua
In the vibrant world of online slot gaming, "Hula Balua" by ELK Studios shines as a tropical masterpiece that invites players to embark on an unforgettable adventure in the heart of an enchanting Aztec jungle. This slot goes beyond mere entertainment, offering an immersive experience that melds captivating visuals, innovative gameplay features, and a harmonious balance between high volatility and a favorable RTP. From the intricate fruit symbols that pay homage to classic themes to the lush backdrop that evokes the spirit of exploration, every element is meticulously crafted to transport players into a realm of endless excitement and potential rewards.
Play other slots by ELK Studios
Play other Aztec Slots