Slot Review
GigaGong GigaBlox
Our Rating:
92.65% Gold star
Visitor Rating:
0,00% No star
Times Played:
0 Times Played
TOP CHOICE TO PLAY FOR REAL MONEY
Rated 98.13/100%
welcome bonus
1500%/$7,500
35x wagering
OTHER TOP CHOICES FOR REAL MONEY PLAY
Quick Facts
Provider:

Provider

The Slot Provider is none other than the company who developed the slot. Simply click on the name of the provider to find our more about it!
Date Launched:

Date Launched

The date when this slot game was launched.
07/09/2023
Theme:

Theme

Theme is the general genre that the the slot could be classified as. One of the elements that makes slot games appealing, A nicely planned popular theme can potentially skyrocket the popularity of an online slot!
Asian, Oriental
Jackpot:

Jackpot

A stand-alone or multi-leveled progressive prize pool that a player can win at a given time, simply by spinning the reels.
Special Symbols:

Special Symbols

The special symbols of a slot are part of its mechanic. Elements such as Wilds, Scatters and regular paying symbols come together to form winning combinations.
Expanding, Multipliers, Wilds
Review Summary
"GigaGong GigaBlox" stands as a remarkable testament to the ever-evolving landscape of slot gaming, ingeniously integrating colossal blocks, a dynamically adjustable betting range, and the allure of a maximum win that sparks both anticipation and imagination. Yggdrasil Gaming's commitment to innovation is palpable, providing players with a blend of entertainment and the potential for substantial rewards, all wrapped within a visually captivating presentation. This title epitomizes Yggdrasil Gaming's dedication to stretching the boundaries of convention, consistently delivering memorable and engaging gaming experiences.
Slot Information
Return to Player (RTP):

Return to Player (RTP)

The Return to Player is a statistic that aims to show the player's edge over the casino - the higher this number is the better! We review all slots based on this RTP value so click on the percentage on the right to find our more slots with a similar RTP!
96%
Volatility/Variance:

Volatility/Variance

Volatility or Variance is meant to describe the winning potential of a slot game: a high volatility will have you win big but no so often, while a low volatility will let you win frequently, but less.
Medium
Progressive Slot:

Progressive Slot

A progressive slot is a slot that keep on growing its total possible winning pool; usually linked by a network of slots. It is also known as a jackpot.
Slot Type:

Slot Type

Slots can be categorized as classic, 3D, video slots, etc. Click on the type of slot on the right to see similar types of slots!
Video Slot
Rows:

Rows

Part of the design of the slot, the rows are the horizontal lines that trigger special features when certain paying symbols fall in place.
4
Reels:

Reels

Reels are the vertical lines that are build in the slots architecture; together with the rows they help trigger special winning combinations.
6
Paylines:

Paylines

Paylines, or betting lines, are the pre-determined links of symbols across the rows and reels of a slot. A slot can have anywhere from just 1 payline or up to thousands paylines!
40
Slot Layout:

Slot Layout

The layout of the slot is the way the slot is built, based on the number of rows, reels and paylines.

6

x

4
Pros
Innovative Gameplay
Massive Win Potential
Flexible Betting Range
Visually Stunning
Cons
Complexity for Beginners
Limited Theme Variety
Learning Curve for Features
Rate this Game
No star
Rating: 0,00%
(0 votes)
How would you rate this game?
Click on the star below to submit your rating
Expert's Opinion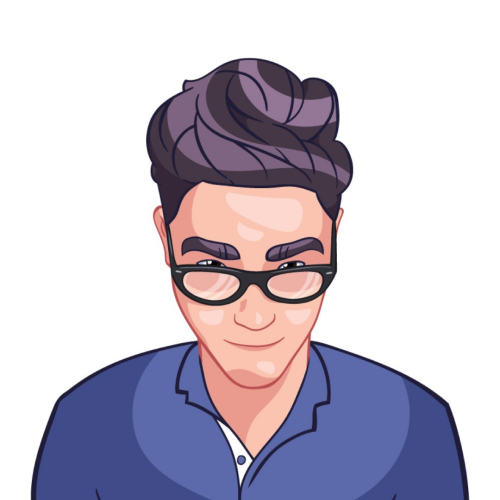 Immersing myself in "GigaGong GigaBlox," I am captivated by the fusion of ingenuity and potential that Yggdrasil Gaming has crafted. The incorporation of colossal blocks introduces a refreshing dimension to traditional slot mechanics, creating a dynamic and visually stunning gameplay experience. Bolstered by a 96% RTP and a maximum win of $2,048,000, the game showcases Yggdrasil Gaming's commitment to offering both entertainment and substantial rewards. Furthermore, its seamless adaptation to mobile platforms ensures that players can bask in the thrill of colossal wins on their own terms. "GigaGong GigaBlox" is a testament to Yggdrasil Gaming's unwavering pursuit of excellence, as they continue to craft immersive and exceptional gaming journeys that captivate, enthral, and resonate deeply with players.
9.27 /10 by Yordan Gyuzelski
Play GigaGong GigaBlox for Real Money
Introducing the GigaGong GigaBlox
Prepare to be enthralled by the groundbreaking innovation of "GigaGong GigaBlox" from the masterminds at Yggdrasil Gaming, as they whisk you away on a riveting escapade that shatters the boundaries of conventional slot gameplay. In this extraordinary creation, traditional mechanics are beautifully transformed into a symphony of colossal blocks, each spin revealing a mesmerizing visual spectacle that pushes the envelope of imagination. Yggdrasil Gaming's exceptional artistry and technological prowess converge seamlessly as they beckon players into a realm where potential transcends limits – a realm where colossal wins await with every block-drop. As you immerse yourself in this gaming odyssey, you'll witness a fusion of innovation and entertainment that stretches the boundaries of what's possible, inviting you to dream big, play bigger, and embrace a gaming experience like no other.
GigaGong GigaBlox Volatility and RTP
Within the captivating world of "GigaGong GigaBlox," players will find themselves immersed in a gameplay experience that strikes a harmonious chord between frequent excitement and the potential for substantial rewards. The game's medium volatility level ensures a balanced rhythm of wins, combining the thrill of regular payouts with the anticipation of larger wins, making each spin a captivating journey that keeps players engaged and intrigued. This equilibrium of gameplay dynamics adds an extra layer of strategy, catering to both cautious players seeking more consistent wins and adventurous players chasing bigger payouts.
With a commendable Return to Player (RTP) rate of 96%, "GigaGong GigaBlox" showcases Yggdrasil Gaming's commitment to delivering an experience that not only captivates but also rewards players. The 96% RTP reflects the portion of total wagers that the game is designed to return to players over an extended period, reinforcing the sense of fairness and enticing potential for wins. This high RTP percentage ensures that players can indulge in the immersive gameplay with confidence, knowing that their pursuit of colossal wins is backed by a favorable return on their investment.
"GigaGong GigaBlox" artfully combines the intrigue of medium volatility gameplay with a generous 96% RTP, providing players with a gaming experience that harmoniously balances anticipation and reward. As players journey through the colossal blocks and thrilling spins, the equilibrium of frequent wins and substantial potential payouts creates an immersive and exciting adventure that resonates with both cautious and daring players.
The Paytable of GigaGong GigaBlox
Dive into the enchanting labyrinth of rewards woven within the paytable of "GigaGong GigaBlox," where every symbol tells a story of opportunity and grandeur. Each intricate icon carries its own significance, from the smallest pixel to the most massive GigaBlox formation, orchestrating a symphony of possibilities that dance across the reels. The paytable of this innovative creation by Yggdrasil Gaming goes beyond mere numbers, unfolding a narrative of potential wins that invites players to decode the mysteries and unveil the treasures that await. In a realm where colossal blocks and colossal wins interplay, the paytable becomes more than a reference—it becomes an essential guide to navigating the journey of captivating chance.
The Symbols of GigaGong GigaBlox
The symbols within "GigaGong GigaBlox" transcend the realm of traditional slots, evolving into colossal formations that breathe life into the reels, creating an awe-inspiring visual spectacle with every spin.
x6 = 40 $/€
x5 = 10 $/€
x4 = 6 $/€
x3 = 3,20 $/€
x6 = 16 $/€
x5 = 6 $/€
x4 = 4 $/€
x3 = 2 $/€
x6 = 8 $/€
x5 = 4 $/€
x4 = 2 $/€
x3 = 1,20 $/€
x6 = 8 $/€
x5 = 4 $/€
x4 = 2 $/€
x3 = 1,20 $/€
x6 = 6 $/€
x5 = 3,20 $/€
x4 = 1,60 $/€
x3 = 0,80 $/€
x6 = 3,20 $/€
x5 = 1,60 $/€
x4 = 0,80 $/€
x3 = 0,40 $/€
x6 = 3,20 $/€
x5 = 1,60 $/€
x4 = 0,80 $/€
x3 = 0,40 $/€
x6 = 2 $/€
x5 = 0,80 $/€
x4 = 0,40 $/€
x3 = 0,20 $/€
x6 = 2 $/€
x5 = 0,80 $/€
x4 = 0,40 $/€
x3 = 0,20 $/€
GigaGong GigaBlox Features
Cyber Wolf features an action-packed gameplay experience with a futuristic twist, immersing players in a world of high-tech wonders. The slot offers a dynamic mix of thrilling bonus rounds and free spins, providing ample opportunities to unlock massive wins while exploring the technologically advanced gaming environment. The captivating cyber-themed symbols and innovative features create an electrifying atmosphere that keeps players engaged and entertained. With its cutting-edge graphics and immersive sound effects, Cyber Wolf offers an adrenaline-pumping adventure for those who seek a futuristic gaming experience like no other. Prepare to embrace the digital realm and conquer the cyber wilds as you spin the reels and unleash the potential of this captivating slot game.
| Feature | Description |
| --- | --- |
| Minimum Bet | The minimum bet amount in GigaGong GigaBlox is $0.2, allowing for flexible wagers. |
| Maximum Bet | The maximum bet amount in GigaGong GigaBlox is $400, catering to high rollers. |
| Auto Play Feature | The Auto Play feature enables seamless and convenient automated gameplay. |
| Free Spins Feature | The Free Spins feature awards players with additional spins for more chances to win. |
| GigaBlox Feature | The GigaBlox feature in "GigaGong GigaBlox" transforms ordinary spins into a mesmerizing spectacle, as colossal blocks of symbols land on the reels to amplify the excitement and potential for massive wins. |
GigaGong GigaBlox Mobile Compatibility
Embark on an extraordinary gaming adventure with "GigaGong GigaBlox," now available with impeccable mobile compatibility that allows you to carry the allure of colossal wins and innovative gameplay wherever you go. Yggdrasil Gaming's dedication to delivering an exceptional experience extends to the mobile version, ensuring that the enchanting world of massive GigaBlox formations, thrilling features, and captivating visuals remains at your fingertips. Whether you're immersing yourself in the game's intricate mechanics during a commute, savoring moments of leisure outdoors, or simply seeking a quick spin on your handheld device, the mobile compatibility of "GigaGong GigaBlox" guarantees that the excitement and potential for colossal wins are never out of reach. Get ready to witness the spectacle unfold seamlessly on your mobile screen, as Yggdrasil Gaming continues to redefine the boundaries of innovation and entertainment in the world of iGaming.
Helpful Questions for GigaGong GigaBlox by Yggdrasil Gaming
Learn more and enhance your GigaGong GigaBlox experience with these helpful questions.
What is the RTP of the GigaGong GigaBlox?
The captivating gaming experience offered by "GigaGong GigaBlox" is backed by an impressive Return to Player (RTP) rate of 96%. This percentage reflects the calculated portion of players' wagers that the game is programmed to return over a sustained period of gameplay. Yggdrasil Gaming's dedication to fairness and player satisfaction shines through this high RTP, promising an environment where both entertainment and the potential for substantial wins are harmoniously intertwined. With "GigaGong GigaBlox," players can immerse themselves in a world of colossal symbols and thrilling features, knowing that their engagement is supported by a favorable RTP that enhances the overall gaming journey.
What is the maximum win of GigaGong GigaBlox?
The realm of possibilities within "GigaGong GigaBlox" is crowned by an astonishing maximum win of $2,048,000, a testament to the game's potential to turn even the most modest wagers into monumental rewards. This significant payout cap injects an exhilarating rush of anticipation into each spin, offering players the tantalizing prospect of hitting the jackpot and transforming their gaming journey into a memorable adventure. As colossal blocks align and features unfold, the promise of the $2,048,000 maximum win creates an exciting backdrop that adds an extra layer of motivation to chase those elusive high-paying combinations. "GigaGong GigaBlox" not only captivates with its innovative mechanics but also stirs the imagination with the boundless opportunities it presents, making the quest for the maximum win an enchanting pursuit in this immersive gaming universe.
What is the betting range applied at GigaGong GigaBlox?
The captivating world of "GigaGong GigaBlox" offers players a versatile betting range that caters to a wide spectrum of preferences and strategies. The minimum bet starts at a modest $0.20, allowing players to engage in cautious yet thrilling gameplay while still relishing the potential for colossal wins. For those seeking a more exhilarating experience and aiming to unlock the maximum potential, the game accommodates higher stakes with a maximum bet of $400, providing a gateway to the full spectrum of excitement that "GigaGong GigaBlox" has to offer. With this flexible betting range, players can tailor their wagers to match their comfort zones and aspirations, making each spin an exploration of possibility that caters to their preferred style of play.

Which game provider has created GigaGong GigaBlox?
"GigaGong GigaBlox" is the brilliant brainchild of the renowned game provider Yggdrasil Gaming, celebrated for their unwavering commitment to pushing the envelope of gaming innovation. With a track record of creating immersive and engaging titles, Yggdrasil Gaming's expertise shines through in "GigaGong GigaBlox," where they have ingeniously transformed conventional slot gameplay into a mesmerizing display of colossal blocks and exhilarating features. The game stands as a testament to Yggdrasil Gaming's dedication to delivering experiences that captivate the senses, challenge expectations, and elevate the gaming landscape. Through their marriage of cutting-edge technology and artistic creativity, Yggdrasil Gaming has carved a distinct space for themselves in the industry, consistently raising the bar and setting new standards for what's possible in the world of iGaming. "GigaGong GigaBlox" stands as a shining example of their commitment to providing players with immersive, entertaining, and rewarding gaming experiences that leave a lasting impact.
Is GigaGong GigaBlox mobile-firendly?
Absolutely, "GigaGong GigaBlox" extends its captivating gameplay seamlessly to mobile devices, ensuring that the game's innovation and excitement are at your fingertips no matter where you are. Yggdrasil Gaming's commitment to providing an exceptional gaming experience encompasses mobile platforms, allowing players to enjoy the thrill of colossal blocks and immersive features on their smartphones or tablets. Whether you're on a commute, taking a break outdoors, or simply relaxing at home, the mobile version of "GigaGong GigaBlox" offers the same level of engagement, enchantment, and potential for significant rewards as its desktop counterpart.
CasinoLandia's Conclusion on GigaGong GigaBlox
Within the expansive universe of online gaming, "GigaGong GigaBlox" emerges as a radiant constellation, illuminating the skies of innovation, entertainment, and extraordinary rewards. Through its awe-inspiring colossal blocks, flexible betting range, and an awe-inspiring maximum win of $2,048,000, the game beckons players to embark on an exploration of uncharted territories where creativity intertwines seamlessly with possibility. Yggdrasil Gaming's fusion of cutting-edge technology and artistic brilliance converges to craft an otherworldly gaming experience that transcends traditional boundaries, orchestrating a symphony of colossal wins and exhilarating gameplay that echoes long after the reels stop spinning.
Play other slots by Yggdrasil Gaming
Play other Asian Slots