Slot Review
Eric's Big Catch
Our Rating:
91.69% Gold star
Visitor Rating:
0,00% No star
Times Played:
0 Times Played
TOP CHOICE TO PLAY FOR REAL MONEY
Rated 99.93/100%
welcome bonus
200%/$600 + 100 Free Spins
35x wagering
OTHER TOP CHOICES FOR REAL MONEY PLAY
Quick Facts
Provider:

Provider

The Slot Provider is none other than the company who developed the slot. Simply click on the name of the provider to find our more about it!
Date Launched:

Date Launched

The date when this slot game was launched.
06/09/2023
Theme:

Theme

Theme is the general genre that the the slot could be classified as. One of the elements that makes slot games appealing, A nicely planned popular theme can potentially skyrocket the popularity of an online slot!
Cat, Fish, Fishing, Waterworld
Jackpot:

Jackpot

A stand-alone or multi-leveled progressive prize pool that a player can win at a given time, simply by spinning the reels.
Special Symbols:

Special Symbols

The special symbols of a slot are part of its mechanic. Elements such as Wilds, Scatters and regular paying symbols come together to form winning combinations.
Multipliers, Sticky, Walking, Wilds
Review Summary
In summary, Eric's Big Catch by Stakelogic is a captivating underwater adventure that combines high volatility gameplay with an impressive RTP of 95.44%. The game's immersive visuals, engaging features, and charismatic character Eric make for a truly entertaining experience. With a variety of aquatic symbols and treasures, players are drawn into the depths of the ocean in search of big wins. The game's mobile compatibility ensures that the adventure can be enjoyed on the go, providing convenient access to its underwater world. Overall, Eric's Big Catch offers an exciting and rewarding journey that caters to both experienced players and newcomers to the world of online slots.
Slot Information
Return to Player (RTP):

Return to Player (RTP)

The Return to Player is a statistic that aims to show the player's edge over the casino - the higher this number is the better! We review all slots based on this RTP value so click on the percentage on the right to find our more slots with a similar RTP!
95.44%
Volatility/Variance:

Volatility/Variance

Volatility or Variance is meant to describe the winning potential of a slot game: a high volatility will have you win big but no so often, while a low volatility will let you win frequently, but less.
High
Progressive Slot:

Progressive Slot

A progressive slot is a slot that keep on growing its total possible winning pool; usually linked by a network of slots. It is also known as a jackpot.
Slot Type:

Slot Type

Slots can be categorized as classic, 3D, video slots, etc. Click on the type of slot on the right to see similar types of slots!
Video Slot
Rows:

Rows

Part of the design of the slot, the rows are the horizontal lines that trigger special features when certain paying symbols fall in place.
3
Reels:

Reels

Reels are the vertical lines that are build in the slots architecture; together with the rows they help trigger special winning combinations.
5
Paylines:

Paylines

Paylines, or betting lines, are the pre-determined links of symbols across the rows and reels of a slot. A slot can have anywhere from just 1 payline or up to thousands paylines!
20
Slot Layout:

Slot Layout

The layout of the slot is the way the slot is built, based on the number of rows, reels and paylines.

5

x

3
Pros
Engaging Theme
High Volatility
Interactive Features
Generous Maximum Win
Cons
Limited Bonus Features
RTP Slightly Below Average
Lack of Progressive Jackpot
Rate this Game
No star
Rating: 0,00%
(0 votes)
How would you rate this game?
Click on the star below to submit your rating
Expert's Opinion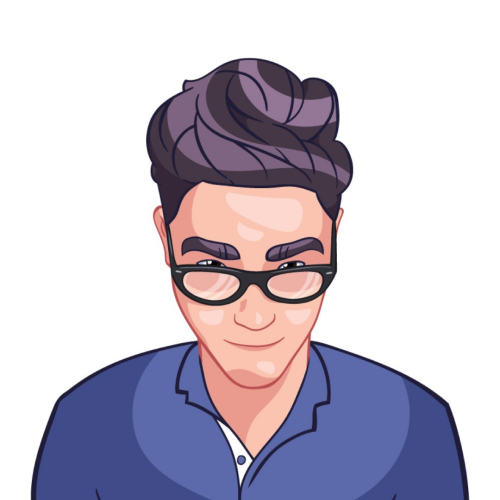 Eric's Big Catch demonstrates Stakelogic's commitment to delivering innovative and entertaining slot experiences. The game's blend of high volatility and a respectable RTP creates an exciting dynamic for players seeking both thrill and potential rewards. The attention to detail in the graphics and animations, along with the incorporation of Eric as a central character, adds a charming layer to the gameplay. The wide betting range ensures that players of varying budgets can engage with the game, while its mobile compatibility guarantees a seamless and immersive experience across different devices. Eric's Big Catch is a testament to Stakelogic's ability to create slots that combine engaging features, stunning visuals, and promising payout potential, making it a noteworthy addition to the world of online casino games.
9.17 /10 by Yordan Gyuzelski
Play Eric's Big Catch for Real Money
Introducing the Eric's Big Catch
Embark on a captivating aquatic journey unlike any other with the enchanting slot game "Eric's Big Catch," masterfully crafted by Stakelogic. As the reels spin, players are transported to a mesmerizing underwater realm teeming with vibrant marine life and hidden treasures. The game's immersive visuals and soundscapes bring the oceanic setting to life, creating an atmosphere of wonder and excitement that captures the essence of underwater exploration. The innovative gameplay mechanics and special features add an extra layer of thrill, allowing players to engage with the game on multiple levels. With a unique theme that sets it apart from traditional slot games, "Eric's Big Catch" promises an immersive and rewarding experience as players dive into the depths of the ocean to uncover their very own big catch of prizes and surprises.
Eric's Big Catch Volatility and RTP
Embark on an underwater adventure like no other with 'Eric's Big Catch' by Stakelogic. This captivating slot game is characterized by its high volatility, which adds an extra layer of thrill to every spin. With high volatility, players can anticipate less frequent but potentially larger payouts, making each gameplay session a rollercoaster of risk and reward.
Complementing the game's high volatility is a competitive Return to Player (RTP) rate of 95.44%. The RTP represents the percentage of wagers that a player can expect to receive back over time, providing a solid foundation for players to enjoy extended gameplay and potentially fruitful sessions. The marriage of high volatility and a respectable RTP creates a dynamic gaming experience that caters to both thrill-seekers and those who value the potential for substantial rewards, making 'Eric's Big Catch' a must-try for adventurous players seeking an ocean of excitement and opportunities.
'Eric's Big Catch' by Stakelogic offers an underwater adventure with high volatility, delivering an adrenaline-pumping gameplay experience. Its 95.44% RTP provides solid potential for rewarding sessions, making it a captivating choice for players seeking both excitement and potential rewards.
The Paytable of Eric's Big Catch
Embark on a captivating underwater journey with 'Eric's Big Catch' and immerse yourself in the enchanting marine realm. The game's paytable serves as a detailed map, showcasing a vibrant array of aquatic symbols that populate the reels. Among these symbols, you'll discover a colorful assortment of fish species, intricately designed seashells, and lush underwater vegetation, all contributing to the immersive atmosphere. The paytable not only provides insight into the potential payouts for various symbol combinations but also adds a layer of excitement by highlighting the most valuable icons that can lead to substantial wins. As you navigate the depths of this aquatic adventure, the paytable becomes your compass, guiding you toward the riches hidden within the mysterious depths of the ocean.
The Symbols of Eric's Big Catch
Dive into the depths of 'Eric's Big Catch' and encounter a captivating array of symbols, ranging from beautifully designed fish species to intricate seashells, creating a visually stunning aquatic world.
x5 = 2
x4 = 0,50
x3 = 0,10
x5 = 2
x4 = 0,50
x3 = 0,10
x5 = 2
x4 = 0,50
x3 = 0,10
x5 = 2
x4 = 0,50
x3 = 0,10
x5 = 2
x4 = 0,50
x3 = 0,10
Eric's Big Catch Features
Cyber Wolf features an action-packed gameplay experience with a futuristic twist, immersing players in a world of high-tech wonders. The slot offers a dynamic mix of thrilling bonus rounds and free spins, providing ample opportunities to unlock massive wins while exploring the technologically advanced gaming environment. The captivating cyber-themed symbols and innovative features create an electrifying atmosphere that keeps players engaged and entertained. With its cutting-edge graphics and immersive sound effects, Cyber Wolf offers an adrenaline-pumping adventure for those who seek a futuristic gaming experience like no other. Prepare to embrace the digital realm and conquer the cyber wilds as you spin the reels and unleash the potential of this captivating slot game.
| Feature | Description |
| --- | --- |
| Minimum Bet | The minimum bet amount in Eric's Big Catch is $0.2, allowing for flexible wagers. |
| Maximum Bet | The maximum bet amount in Eric's Big Catch is $100, catering to high rollers. |
| Auto Play Feature | The Auto Play feature enables seamless and convenient automated gameplay. |
| Free Spins Feature | The Free Spins feature awards players with additional spins for more chances to win. |
| Bonus Buy Feature | The Bonus Buy Feature allows players to instantly access the Free Spins feature by purchasing it with a single click, providing an opportunity for thrilling encounters with the bison and the potential for wild wins. |
Eric's Big Catch Mobile Compatibility
Experience the underwater adventure of 'Eric's Big Catch' anywhere you go, as this slot offers seamless mobile compatibility. Whether you're lounging by the beach or on the move, the game's responsiveness and optimized design ensure that you can enjoy the thrill of the deep sea right at your fingertips. The immersive visuals and engaging features remain intact on various mobile devices, making 'Eric's Big Catch' a perfect companion for gaming on the go.
Helpful Questions for Eric's Big Catch by Stakelogic
Learn more and enhance your Eric's Big Catch experience with these helpful questions.
What is the RTP of the Eric's Big Catch?
Embark on an underwater adventure like no other in the captivating world of 'Eric's Big Catch,' where the promise of a 95.44% Return to Player (RTP) rate awaits. This favorable RTP not only sets the stage for an engaging gaming session but also suggests that the game is designed to offer players a reasonable chance of securing noteworthy returns on their wagers. With every spin of the reels, players can immerse themselves in the aquatic realm, driven by the anticipation of landing winning combinations and triggering thrilling features that have the potential to lead to substantial wins.
What is the maximum win of Eric's Big Catch?
Get ready to embark on a mesmerizing underwater adventure with 'Eric's Big Catch', where the depths of the ocean hide a potential maximum win of up to $400,000. This tantalizing jackpot beckons players to explore the ocean's mysteries, immersing themselves in a world of vibrant marine life and hidden treasures. As the reels spin, the anticipation of aligning winning symbols and unlocking the game's engaging features adds a layer of excitement that keeps players engaged with every spin. The combination of the game's captivating visuals, immersive gameplay, and the chance to secure significant rewards creates an exhilarating gaming experience that showcases the potential of ocean exploration and discovery.
What is the betting range applied at Eric's Big Catch?
Embark on a thrilling underwater journey with 'Eric's Big Catch' while experiencing a flexible and accommodating betting range that caters to a wide spectrum of players. The game ensures that both casual players and high rollers can join in the aquatic adventure. With a minimum bet of $0.2, even players who prefer to take cautious steps can immerse themselves in the excitement of the ocean's depths, casting their lines for potential treasures. On the other end of the spectrum, the game welcomes high-stakes players with a maximum bet of $100, allowing them to fully explore the depths of the sea and aim for the grandest prizes. This versatility in betting range makes 'Eric's Big Catch' an inclusive and engaging slot that accommodates different player preferences, promising an oceanic voyage filled with excitement and rewards.

Which game provider has created Eric's Big Catch?
Eric's Big Catch is the brainchild of Stakelogic, a reputable and inventive game provider recognized for their remarkable portfolio of visually captivating and immersive slot games. With a proven track record of delivering top-tier gaming experiences, Stakelogic brings their expertise to the forefront with Eric's Big Catch. As players embark on an aquatic adventure, Stakelogic's dedication to innovation shines through in every aspect of the game, from its stunning graphics to its engaging gameplay mechanics. By choosing Stakelogic as the driving force behind Eric's Big Catch, players are guaranteed an enticing and rewarding journey beneath the waves, where surprises and treasures await at every spin.
Is Eric's Big Catch mobile-firendly?
Yes, Eric's Big Catch is fully mobile-friendly, allowing players to enjoy its underwater adventure and thrilling features on various devices, including smartphones and tablets. Stakelogic has ensured that the game's design and mechanics are optimized for a seamless and engaging experience across different screen sizes and operating systems, providing players with the flexibility to dive into the deep sea world of Eric's Big Catch whenever and wherever they choose.
CasinoLandia's Conclusion on Eric's Big Catch
Dive into the captivating depths of the virtual ocean with Eric's Big Catch, an enticing creation by Stakelogic that takes players on an underwater adventure like no other. This slot game not only offers the thrill of high volatility gameplay but also boasts a commendable RTP of 95.44%, striking a balance between excitement and potential rewards. As you follow the charismatic character Eric in his quest for treasures beneath the waves, the game's immersive visuals and engaging features create an environment that keeps players hooked for hours. From the alluring underwater backdrop to the intricately designed symbols, including various aquatic creatures and treasures, Eric's Big Catch offers an enchanting experience that goes beyond the surface. The mobile compatibility of the game ensures that players can dive into the underwater world anytime and anywhere, adding to the convenience and accessibility. Whether you're a seasoned player seeking a thrilling adventure or a newcomer looking for an engaging introduction to online slots, Eric's Big Catch is a gem that promises an unforgettable gaming experience. With its potential for substantial wins and an immersive theme, this game stands as a testament to Stakelogic's commitment to crafting top-tier casino entertainment.
Play other slots by StakeLogic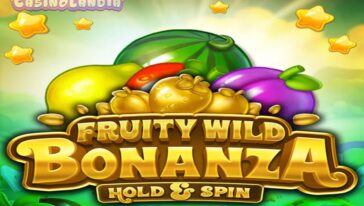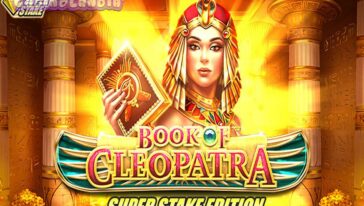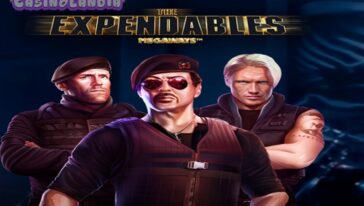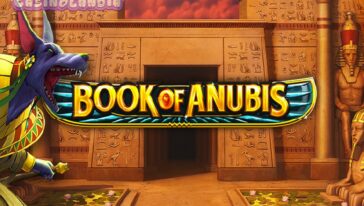 Play other Cat Slots