Slot Review
Bounty Raid 2
Our Rating:
91.63% Gold star
Bounty Raid 2 is not available for Free Play at CasinoLandia instead you can try the following top games
Visitor Rating:
0,00% No star
Times Played:
Times Played
TOP CHOICE TO PLAY FOR REAL MONEY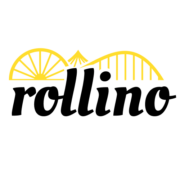 Rated 98.95/100%
welcome bonus
200%/€3,000 + 100 Free Spins
30x wagering
OTHER TOP CHOICES FOR REAL MONEY PLAY
Quick Facts
Provider:

Provider

The Slot Provider is none other than the company who developed the slot. Simply click on the name of the provider to find our more about it!
Date Launched:

Date Launched

The date when this slot game was launched.
17/08/2023
Theme:

Theme

Theme is the general genre that the the slot could be classified as. One of the elements that makes slot games appealing, A nicely planned popular theme can potentially skyrocket the popularity of an online slot!
Cowboy, Wild West
Jackpot:

Jackpot

A stand-alone or multi-leveled progressive prize pool that a player can win at a given time, simply by spinning the reels.
Special Symbols:

Special Symbols

The special symbols of a slot are part of its mechanic. Elements such as Wilds, Scatters and regular paying symbols come together to form winning combinations.
Re-Spins, Sticky
Review Summary
"Bounty Raid 2" emerges as an engaging online slot that flawlessly marries the excitement of high volatility gameplay with the allure of the Wild West. The expertly crafted features, including sticky symbols, Free Spins, and the captivating pursuit of outlaws, contribute to an immersive narrative that keeps players thoroughly entertained. With a balanced RTP and a substantial maximum win, the potential rewards mirror the intensity of the pursuit, adding an extra layer of excitement. The mobile compatibility ensures that the adventure is accessible anywhere, making it a compelling choice for players seeking an action-packed and rewarding gaming experience.
Slot Information
Return to Player (RTP):

Return to Player (RTP)

The Return to Player is a statistic that aims to show the player's edge over the casino - the higher this number is the better! We review all slots based on this RTP value so click on the percentage on the right to find our more slots with a similar RTP!
95.68%
Volatility/Variance:

Volatility/Variance

Volatility or Variance is meant to describe the winning potential of a slot game: a high volatility will have you win big but no so often, while a low volatility will let you win frequently, but less.
High
Progressive Slot:

Progressive Slot

A progressive slot is a slot that keep on growing its total possible winning pool; usually linked by a network of slots. It is also known as a jackpot.
Slot Type:

Slot Type

Slots can be categorized as classic, 3D, video slots, etc. Click on the type of slot on the right to see similar types of slots!
Video Slot
Rows:

Rows

Part of the design of the slot, the rows are the horizontal lines that trigger special features when certain paying symbols fall in place.
Reels:

Reels

Reels are the vertical lines that are build in the slots architecture; together with the rows they help trigger special winning combinations.
5
Paylines:

Paylines

Paylines, or betting lines, are the pre-determined links of symbols across the rows and reels of a slot. A slot can have anywhere from just 1 payline or up to thousands paylines!
20
Slot Layout:

Slot Layout

The layout of the slot is the way the slot is built, based on the number of rows, reels and paylines.
Rate this Game
No star
Rating: 0,00%
(0 votes)
How would you rate this game?
Click on the star below to submit your rating
Expert's Opinion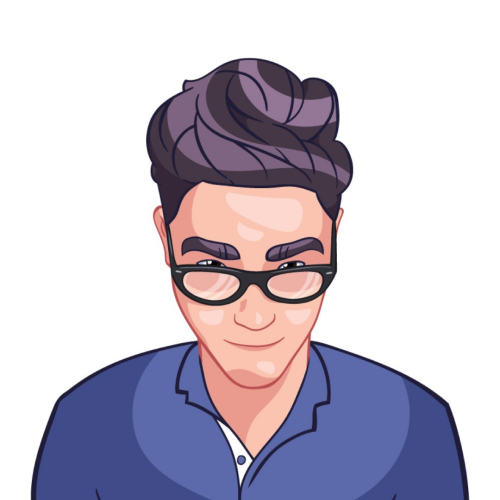 "Bounty Raid 2" captures the essence of a Wild West pursuit with finesse, combining high volatility gameplay and immersive features for an exhilarating experience. Red Tiger Gaming's attention to detail is evident in the meticulous design, from the symbols that evoke the era to the dynamic gameplay that keeps players engaged. With a well-balanced RTP and substantial maximum win, this game successfully marries entertainment with rewarding potential. Whether you're drawn to captivating storylines, strategic gameplay, or immersive visuals, "Bounty Raid 2" delivers on all fronts, making it a standout addition to the world of online slots.
9.16 /10 by Yordan Gyuzelski
Play Bounty Raid 2 for Real Money
Introducing the Bounty Raid 2
Step into the dusty trails of the Wild West once again, as Red Tiger Gaming invites you to embark on an exhilarating quest in "Bounty Raid 2." A sequel that surpasses its predecessor, this game immerses players in a vibrant world where outlaws roam free and the promise of bounteous rewards awaits those daring enough to pursue them. With the backdrop of iconic Western landscapes and an even more dynamic gameplay experience, "Bounty Raid 2" is poised to captivate players with its heightened features, intricate visuals, and a storyline that encapsulates the spirit of adventure that defined the era. As you step into the cowboy boots of a determined bounty hunter, the thrill of chasing down outlaws and claiming your well-earned spoils becomes an irresistible allure, promising an immersive journey through high-stakes action and the potential for unforgettable wins.
Bounty Raid 2 Volatility and RTP
"Bounty Raid 2" takes the excitement of the Wild West to a new level with its high volatility gameplay. The unpredictable nature of high volatility means that players can expect intense and thrilling spins, where both suspense and significant wins are part of the experience. The game's high volatility ensures that players seeking the exhilaration of risk and the potential for substantial rewards will find themselves immersed in the unpredictable world of bounty hunting, where every spin holds the promise of excitement and adventure.
Within the heart of "Bounty Raid 2" lies a balanced Return to Player (RTP) of 95.68%. This percentage signifies the game's commitment to providing a fair and engaging gaming experience over time. While high volatility keeps players engaged with its thrill, the RTP ensures that the odds remain player-friendly, offering a balanced blend of excitement and potential returns. With an RTP that aligns with industry standards, players can embark on their bounty hunting escapades with the confidence that each spin is accompanied by the promise of both entertainment and rewarding opportunities.
In "Bounty Raid 2," players are invited to embrace the high volatility for an intense gameplay experience while enjoying a balanced RTP of 95.68%, ensuring both excitement and fair odds. This Wild West adventure promises a captivating journey through untamed landscapes, where the pursuit of outlaws is paired with the allure of substantial rewards, making each spin a suspenseful and potentially lucrative endeavor.
The Paytable of Bounty Raid 2
The Paytable of "Bounty Raid 2" stands as a testament to the game's commitment to storytelling and rewarding gameplay. As players delve into the Wild West narrative, the Paytable unfolds with an array of intricately designed symbols that bring the era to life. From iconic cowboy hats and sheriff badges to wanted posters depicting elusive outlaws, each symbol carries its significance, contributing to the immersive experience. With varying payouts for different combinations, the Paytable creates a sense of anticipation with each spin, promising not only an engaging visual journey but also the potential for substantial rewards that mirror the excitement of the Western frontier.
The Symbols of Bounty Raid 2
The symbol collection within "Bounty Raid 2" elegantly encapsulates the Wild West aura, showcasing an enticing array that includes classic cowboy hats and sheriff badges, alongside the enigmatic allure of wanted posters depicting cunning criminals. Additionally, the inclusion of card suits adds a touch of familiarity and excitement, further immersing players in a narrative that evokes the era's adventurous spirit.
x5 = 5 $/€
x4 = 3 $/€
x3 = 0,50 $/€
x2 = 0,10 $/€
x5 = 4 $/€
x4 = 2 $/€
x3 = 0,40 $/€
x5 = 3 $/€
x4 = 1,50 $/€
x3 = 0,30 $/€
x5 = 2 $/€
x4 = 1 $/€
x3 = 0,20 $/€
x5 = 1,50 $/€
x4 = 0,40 $/€
x3 = 0,05 $/€
x5 = 1,50 $/€
x4 = 0,40 $/€
x3 = 0,05 $/€
x5 = 1 $/€
x4 = 0,25 $/€
x3 = 0,05 $/€
x5 = 1 $/€
x4 = 0,25 $/€
x3 = 0,05 $/€
x5 = 1 $/€
x4 = 0,25 $/€
x3 = 0,05 $/€
Bounty Raid 2 Features
The gaming reels are swarmed by bandits, each carrying multiplier-laden rewards, painting an exhilarating narrative against the backdrop of a rugged terrain. These bandits might seize the grid for up to 5 spins, offering the Sheriff an opportunity to capture and detain them, locking them away for good. Amid this pursuit, a formidable Bounty Hunter may make a dramatic entrance onto the reels, igniting a series of 3 Free Spins that lure more bandits onto the gaming grid. As this engaging tale unfurls, players are immersed in an adventure where the odds are high, the action is relentless, and the rewards are as captivating as the unfolding drama itself.
| Feature | Description |
| --- | --- |
| Minimum Bet | The minimum bet amount in Bounty Raid 2 is $0.1, allowing for flexible wagers. |
| Maximum Bet | The maximum bet amount in Bounty Raid 2 is $40, catering to high rollers. |
| Auto Play Feature | The Auto Play feature enables seamless and convenient automated gameplay. |
| Free Spins Feature | The Free Spins feature awards players with additional spins for more chances to win. |
| Sticky Symbols | The sticky symbols in Bounty Raid 2 locks bandit symbols in place for up to 5 spins, adding a strategic layer to the gameplay and increasing the chances of catching them for lucrative rewards. |
Bounty Raid 2 Mobile Compatibility
Experience the thrill of the chase and the excitement of capturing bandits in the palm of your hand with "Bounty Raid 2's" exceptional mobile compatibility. Red Tiger Gaming has masterfully optimized this Wild West adventure for various mobile devices, ensuring that the high-stakes pursuit, immersive features, and captivating visuals remain intact even on smaller screens. Whether you're on a smartphone or tablet, the game's seamless transition to mobile platforms allows you to fully engage with the storyline, strategic gameplay, and potential rewards while on the move. With "Bounty Raid 2," the Wild West journey is at your fingertips, empowering you to become the ultimate bounty hunter wherever your path takes you.
Helpful Questions for Bounty Raid 2 by Red Tiger Gaming
Learn more and enhance your Bounty Raid 2 experience with these helpful questions.
What is the RTP of the Bounty Raid 2?
At the heart of "Bounty Raid 2" lies a player-friendly Return to Player (RTP) rate of 95.68%, meticulously designed to ensure that players embark on their Wild West adventure with balanced odds and a rewarding gameplay experience. This percentage represents the game's commitment to providing players with a fair chance at capturing bandits and claiming their bountiful rewards. As the pursuit unfolds and bandits scatter across the gaming grid, the RTP guarantees that players can fully immerse themselves in the action, anticipating both thrilling spins and potential lucrative wins that mirror the intensity of the Wild West itself. With a well-balanced RTP, "Bounty Raid 2" encapsulates the spirit of the era while inviting players to embrace the high-stakes excitement and the allure of untamed rewards that define the game's dynamic gameplay.
What is the maximum win of Bounty Raid 2?
Within the rugged terrain of "Bounty Raid 2," the thrill of the chase extends to the potential of claiming a maximum win that reaches an impressive $94,880. As players embrace their roles as relentless bounty hunters on a mission to capture elusive bandits, the allure of this substantial reward beckons, adding an extra layer of exhilaration to each spin. This maximum win encapsulates the game's dedication to delivering not only an immersive storyline but also the promise of substantial returns that mirror the high-stakes action of the Wild West. Whether you're strategically locking symbols, unleashing Free Spins, or engaging in thrilling pursuits, the possibility of claiming this significant prize serves as a testament to the rewarding nature of "Bounty Raid 2," making each spin an opportunity to embark on an unforgettable adventure and potentially walk away with a handsome bounty.
What is the betting range applied at Bounty Raid 2?
In the gripping world of "Bounty Raid 2," players can tailor their Wild West adventure with a versatile betting range that starts at a minimum bet of $0.10 and reaches a maximum bet of $40. This range allows both cautious players and high rollers to engage in the pursuit of bandits and rewards at their preferred pace, ensuring that everyone can experience the heart-pounding action of the game's chase through the untamed frontier. Whether you're a daring bounty hunter seeking to make a bold statement or a calculated strategist navigating the trails with precision, the flexible betting options offer an opportunity for players of all preferences to immerse themselves in the excitement of the Wild West narrative and the promise of substantial wins.

Which game provider has created Bounty Raid 2?
The captivating journey through the untamed Wild West, as depicted in "Bounty Raid 2," is the creative endeavor of none other than the esteemed game provider Red Tiger Gaming. With a reputation for crafting immersive and engaging gaming experiences, Red Tiger Gaming has masterfully blended cutting-edge technology with captivating storytelling to bring the thrill of bounty hunting to life on the reels. Their meticulous attention to detail, dynamic gameplay mechanics, and visually striking design choices are evident in every aspect of "Bounty Raid 2," from the intricate symbols that evoke the era's spirit to the thrilling features that encapsulate the excitement of the chase. As a result, players are transported to a world of high-stakes pursuit, offering an unforgettable adventure replete with enticing rewards. With Red Tiger Gaming's expertise at the helm, "Bounty Raid 2" ensures that players embark on a journey that not only captivates the senses but also provides the opportunity to claim their own untamed bounty.
Is Bounty Raid 2 mobile-firendly?
Absolutely, "Bounty Raid 2" offers a seamless and immersive mobile gaming experience that allows players to embark on their Wild West bounty-hunting adventure from the convenience of their smartphones and tablets. Red Tiger Gaming has skillfully optimized the game's visuals, features, and gameplay mechanics for various mobile devices, ensuring that the captivating narrative, strategic pursuits, and potential rewards remain intact on smaller screens. Whether you're on the go or seeking a comfortable gaming environment at home, the mobile-friendly nature of "Bounty Raid 2" allows you to fully engage with the game's dynamic features, high-stakes action, and immersive graphics wherever you are. This ensures that the thrill of capturing bandits and claiming rewards is at your fingertips, providing an engaging and rewarding experience that aligns seamlessly with your mobile lifestyle.
CasinoLandia's Conclusion on Bounty Raid 2
In the realm of online gaming, "Bounty Raid 2" stands as a dynamic testament to the thrilling world of Wild West pursuits, immersive narratives, and potential rewards that capture the essence of the era. Crafted by the expert hands of Red Tiger Gaming, this game transports players to an untamed frontier where the pursuit of bandits intertwines seamlessly with the allure of substantial wins. From its captivating storyline and strategic gameplay mechanics to its mobile-friendly design, "Bounty Raid 2" offers an unforgettable experience that leaves players on the edge of their seats, eagerly anticipating each spin as they chase down bandits for their own bounty.
Play other slots by Red Tiger
Play other Cowboy Slots