Slot Review
The Last Quack
Our Rating:
95.83% Gold star
Visitor Rating:
0,00% No star
Times Played:
4 Times Played
TOP CHOICE TO PLAY FOR REAL MONEY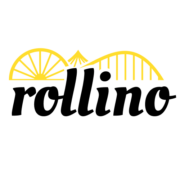 Rated 98.95/100%
welcome bonus
200%/€3,000 + 100 Free Spins
30x wagering
OTHER TOP CHOICES FOR REAL MONEY PLAY
Quick Facts
Provider:

Provider

The Slot Provider is none other than the company who developed the slot. Simply click on the name of the provider to find our more about it!
Date Launched:

Date Launched

The date when this slot game was launched.
05/04/2023
Theme:

Theme

Theme is the general genre that the the slot could be classified as. One of the elements that makes slot games appealing, A nicely planned popular theme can potentially skyrocket the popularity of an online slot!
Animals, Blood, Hunting, Weapons
Jackpot:

Jackpot

A stand-alone or multi-leveled progressive prize pool that a player can win at a given time, simply by spinning the reels.
Special Symbols:

Special Symbols

The special symbols of a slot are part of its mechanic. Elements such as Wilds, Scatters and regular paying symbols come together to form winning combinations.
Multipliers
Review Summary
The Last Quack transports players on a delightful expedition through the scenic countryside, where they can witness flocks of ducks flying overhead. While progressing through the game, they will have the chance to explore radiant meadows and lush wooded hills, each more thrilling than the previous one. Players will undoubtedly be captivated by the excitement of the hunt, as they aim to shoot the colorful ducks that appear and disappear on the horizon, each offering different rewards. Equipped with a reliable shotgun, players must collect as many fortunate ducks as possible to win big.
The game features a nostalgic design that amplifies the gameplay's excitement, with 10 targets to aim for in each round, each with a distinct value and hit probability. The more targets a player hits, the higher their winnings and multiplier will be added to their total prize. However, if a player fails to hit any targets during a round, the Bonus Game is activated, offering free rounds with increased hit probability and a x5 multiplier on all winnings. Additionally, players seeking an extra challenge can opt for the Bloody Mode, which adds an extra layer of intensity to the hunt.
With its distinct gameplay and nostalgic design, The Last Quack is sure to satisfy fans of classic arcade games. To experience a new dimension of online gambling, head over to the Mancala Gaming website to play the game in demo mode or test your luck at any of their partner casinos!
Slot Information
Return to Player (RTP):

Return to Player (RTP)

The Return to Player is a statistic that aims to show the player's edge over the casino - the higher this number is the better! We review all slots based on this RTP value so click on the percentage on the right to find our more slots with a similar RTP!
95%
Volatility/Variance:

Volatility/Variance

Volatility or Variance is meant to describe the winning potential of a slot game: a high volatility will have you win big but no so often, while a low volatility will let you win frequently, but less.
Low
Progressive Slot:

Progressive Slot

A progressive slot is a slot that keep on growing its total possible winning pool; usually linked by a network of slots. It is also known as a jackpot.
Slot Type:

Slot Type

Slots can be categorized as classic, 3D, video slots, etc. Click on the type of slot on the right to see similar types of slots!
Video Slot
Rows:

Rows

Part of the design of the slot, the rows are the horizontal lines that trigger special features when certain paying symbols fall in place.
1
Reels:

Reels

Reels are the vertical lines that are build in the slots architecture; together with the rows they help trigger special winning combinations.
10
Paylines:

Paylines

Paylines, or betting lines, are the pre-determined links of symbols across the rows and reels of a slot. A slot can have anywhere from just 1 payline or up to thousands paylines!
Slot Layout:

Slot Layout

The layout of the slot is the way the slot is built, based on the number of rows, reels and paylines.

10

x

1
Slot Features
Minimum Bet:

Minimum Bet

The minimum accepted amount that will allow you to spin the reels of this slot game.
$25
Maximum Bet:

Maximum Bet

The maximum accepted amount that will allow you to spin the reels of this slot game.
$2250
Maximum Win:

Maximum Win

The total maximum amount that you could win triggering the biggest winning combo.
$495000
Progressive Slot:

Progressive Slot

A progressive slot is a slot that keep on growing its total possible winning pool; usually linked by a network of slots. It is also known as a jackpot.
Bonus Buy Feature:

Bonus Buy Feature

This feature enables players to instantly pay for and access the special bonus feature of the slot instead of waiting for a lucky spin in a long spin sequence. This feature has proven to be quite popular among slot players.
Bonus Round Feature:

Bonus Round Feature

The Bonus game feature are the most interesting and profitable phase of the game that different from the ordinary repetitive gameplay. Usually it is triggered by landing several scatter or bonus symbols at the same time. The biggest wins in a slot are usually triggered during the Bonus game play.
Crash/Burst Feature:
Free Spins Feature:

Free Spins Feature

Free spins are the most popular feature in online slots today. Usually they are not just a free spinning on the usual gameplay of the slot but are bundled into separate and more exciting feature with special effects and much greater winning potential.
Available:
Android, IOS, Windows
Rate this Game
No star
Rating: 0,00%
(0 votes)
How would you rate this game?
Click on the star below to submit your rating
Play The Last Quack for Real Money
Play other slots by Mancala Gaming
Play other Animals Slots