Slot Review
Temple of Dead
Our Rating:
88.61% Gold star
Visitor Rating:
0,00% No star
Times Played:
0 Times Played
TOP CHOICE TO PLAY FOR REAL MONEY
Rated 99.93/100%
welcome bonus
200%/$600 + 100 Free Spins
35x wagering
OTHER TOP CHOICES FOR REAL MONEY PLAY
Quick Facts
Provider:

Provider

The Slot Provider is none other than the company who developed the slot. Simply click on the name of the provider to find our more about it!
Date Launched:

Date Launched

The date when this slot game was launched.
22/01/2021
Theme:

Theme

Theme is the general genre that the the slot could be classified as. One of the elements that makes slot games appealing, A nicely planned popular theme can potentially skyrocket the popularity of an online slot!
Ancient Civilizations, Ancient Egypt, Cleopatra
Jackpot:

Jackpot

A stand-alone or multi-leveled progressive prize pool that a player can win at a given time, simply by spinning the reels.
Special Symbols:

Special Symbols

The special symbols of a slot are part of its mechanic. Elements such as Wilds, Scatters and regular paying symbols come together to form winning combinations.
Scatters, Wilds
Review Summary
Temple of Dead is a captivating slot game that transports players to an ancient realm of secrets and adventure. Crafted by Evoplay Entertainment, a prominent name in the world of online gaming, this slot seamlessly blends the allure of ancient civilizations with modern gameplay mechanics. With intricate graphics and immersive soundscapes, players are drawn into a world where exploration and fortune intertwine. The game's high volatility and competitive 95.99% RTP create an atmosphere of anticipation, offering the potential for substantial wins within an enigmatic setting. Through its dynamic features, including scatter symbols, wilds, and an innovative "Book of..." mechanic, Temple of Dead offers a multi-faceted gaming experience that caters to a variety of player preferences. The opportunity to unlock free spins and discover the hidden treasures of the temple further enhances the excitement. As players embark on this virtual archaeological adventure, they are treated to a seamless mobile-friendly experience, allowing them to unearth riches wherever they choose to play. In essence, Temple of Dead stands as a testament to Evoplay's commitment to delivering engaging and rewarding slot games that capture the imagination and keep players engaged in the pursuit of hidden treasures.
Slot Information
Return to Player (RTP):

Return to Player (RTP)

The Return to Player is a statistic that aims to show the player's edge over the casino - the higher this number is the better! We review all slots based on this RTP value so click on the percentage on the right to find our more slots with a similar RTP!
95.99%
Volatility/Variance:

Volatility/Variance

Volatility or Variance is meant to describe the winning potential of a slot game: a high volatility will have you win big but no so often, while a low volatility will let you win frequently, but less.
High
Progressive Slot:

Progressive Slot

A progressive slot is a slot that keep on growing its total possible winning pool; usually linked by a network of slots. It is also known as a jackpot.
Slot Type:

Slot Type

Slots can be categorized as classic, 3D, video slots, etc. Click on the type of slot on the right to see similar types of slots!
Video Slot
Rows:

Rows

Part of the design of the slot, the rows are the horizontal lines that trigger special features when certain paying symbols fall in place.
3
Reels:

Reels

Reels are the vertical lines that are build in the slots architecture; together with the rows they help trigger special winning combinations.
5
Paylines:

Paylines

Paylines, or betting lines, are the pre-determined links of symbols across the rows and reels of a slot. A slot can have anywhere from just 1 payline or up to thousands paylines!
10
Slot Layout:

Slot Layout

The layout of the slot is the way the slot is built, based on the number of rows, reels and paylines.

5

x

3
Pros
Intriguing Theme
High Volatility
Innovative Features
Cons
High Volatility
Dependence on Luck
Rate this Game
No star
Rating: 0,00%
(0 votes)
How would you rate this game?
Click on the star below to submit your rating
Expert's Opinion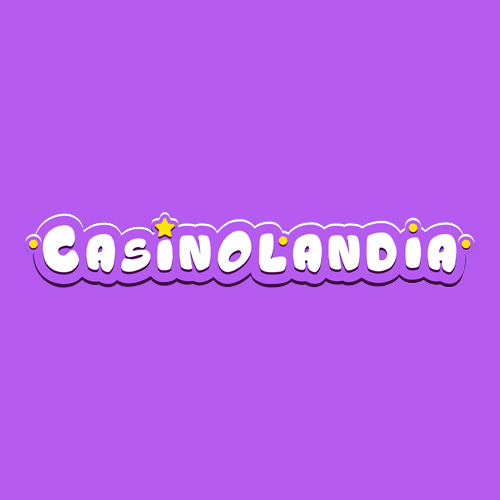 In my honest opinion, Temple of Dead presents an intriguing blend of mystery, adventure, and modern gameplay mechanics. Evoplay Entertainment's dedication to creating immersive worlds is evident in the detailed graphics and captivating sound design that transport players into an ancient temple setting. The high volatility paired with a competitive 95.99% RTP promises an unpredictable journey, with the potential for both exhilarating wins and challenging losses. While the inclusion of innovative features like scatter symbols, wilds, and the "Book of..." mechanic adds complexity and excitement, it might also pose a learning curve for those new to such mechanics. The mobile compatibility is a definite advantage, allowing players to dive into this enigmatic world at their convenience. However, players should be mindful of the game's high volatility and the temptation of chasing larger payouts. Temple of Dead undoubtedly offers an immersive and thrilling experience, but it's essential for players to approach it with a balanced perspective on risk and reward.
8.86 /10 by CasinoLandia
Play Temple of Dead for Real Money
Introducing Temple of Dead
Introducing "Temple of Dead" by Evoplay a captivating and immersive addition to the world of online slot games. Step into an ancient world of mystery and adventure as you explore the depths of a hidden temple. With its intricate graphics, detailed animations, and captivating soundscapes, Temple of Dead offers players a truly immersive gaming experience. Set against a backdrop of archaeological exploration, the game combines classic slot mechanics with innovative features, creating a balance between familiarity and excitement. Embark on a quest for hidden treasures as you encounter wild symbols, free spins, and engaging bonus rounds that elevate the thrill. Evoplay's dedication to quality shines through in this game, promising hours of entertainment for both seasoned players and newcomers alike. If you're ready to unlock the secrets of an ancient civilization and seek your fortune, Temple of Dead awaits with its enigmatic reels and the promise of rewards.
Temple of Dead Volatility and RTP
Temple of Dead offers an intriguing blend of high volatility and a 95.99% Return to Player (RTP) rate. The high volatility indicates that the game has the potential to deliver significant payouts, although less frequently.
This high volatility adds an element of excitement, catering to players who enjoy the thrill of larger wins interspersed with periods of smaller ones. On the other hand, the 95.99% RTP signifies that, on average, players can expect to receive back around 95.99% of their total wagers over time.
While the RTP provides a general understanding of the game's payout tendency, individual sessions can still vary widely due to its high volatility nature. As such, Temple of Dead offers a balance between risk and potential rewards, appealing to those who relish the anticipation of substantial wins within an enigmatic ancient setting.
The Paytable of Temple of Dead
The paytable of Temple of Dead unveils a world of potential riches within its mysterious ancient setting. This intricate guide details the various symbols and their corresponding payouts, offering players an insight into the possibilities that await. From symbols that echo the enigmatic theme to those that trigger special features, each entry in the paytable unveils a unique opportunity for players to seize rewards. The transparent presentation ensures that players can quickly gauge the potential returns linked to their bets, intensifying the excitement and anticipation with each spin. Whether you're a strategic player analyzing the odds or an enthusiast captivated by the game's theme, the paytable of Temple of Dead serves as an indispensable companion, guiding players through the captivating journey of discovering hidden treasures within the temple's reels.
The Symbols of Temple of Dead
The symbols in Temple of Dead weave an intricate tapestry of ancient artifacts and mysteries, inviting players to explore an immersive world rich with enigmatic symbols and potential rewards.

x5 = 200x
x4 = 20x
x3 = 2x

x5 = 500x
x4 = 100x
x3 = 10x
x2 = 1x

x5 = 200x
x4 = 40x
x3 = 4x
x2 = 0.5x

x5 = 75x
x4 = 10x
x3 = 3x
x2 = 0.5x

x5 = 75x
x4 = 10x
x3 = 3x
x2 = 0.5x

x5 = 15x
x4 = 4x
x3 = 0.5x

x5 = 15x
x4 = 4x
x3 = 0.5x

x5 = 10x
x4 = 2.5x
x3 = 0.5x

x5 = 10x
x4 = 2.5x
x3 = 0.5x

x5 = 10x
x4 = 2.5x
x3 = 0.5x
Temple of Dead Features
Temple of Dead boasts a plethora of captivating features that elevate the gameplay experience to new heights. The scatter symbol, a key element in the game, can unlock the mysteries hidden within, triggering free spins and unlocking pathways to potential rewards. The inclusion of wild symbols introduces an exciting twist, substituting for other symbols to form winning combinations and enhancing the chances of substantial payouts. The auto play feature offers a convenient way for players to engage with the game without manual inputs, making it perfect for those seeking a more relaxed gaming session. Furthermore, the "Book of…" mechanic, an innovative addition, serves as a special expanding symbol during free spins, bringing both excitement and higher winning possibilities to the reels. Speaking of free spins, the game's free spins feature is where the true adventure unfolds, allowing players to dive deep into the temple's mysteries while having the chance to secure significant rewards. The combination of these features in Temple of Dead ensures a dynamic and enthralling gaming experience, beckoning players to uncover the secrets of the ancient temple and reap the rewards that lie within.
| Feature | Description |
| --- | --- |
| Scatter Symbol | A vital symbol that can trigger free spins, providing players with the opportunity to unveil hidden treasures. |
| Wilds | Wild symbols substitute for other symbols, increasing the chances of forming winning combinations for bigger payouts. |
| Auto Play | The auto play feature allows players to automate gameplay, making it convenient for those seeking a more relaxed experience. |
| "Book of…" Mechanic | The innovative "Book of…" mechanic introduces a special expanding symbol during free spins, enhancing potential rewards. |
| Free Spins | The game's free spins feature invites players to delve into the heart of the temple, offering chances for substantial rewards. |
Temple of Dead Mobile Compatibility
Temple of Dead is thoughtfully designed to offer seamless compatibility with mobile devices, ensuring that the intrigue and excitement of the game are accessible anytime and anywhere. Whether on a smartphone or tablet, players can immerse themselves in the ancient mysteries of the temple while enjoying smooth gameplay, crisp graphics, and user-friendly controls optimized for touchscreens. The game's mobile compatibility guarantees that players can embark on their treasure-seeking adventure on the go, without compromising the quality of the experience. With Temple of Dead's mobile-friendly design, the captivating journey through the ancient temple's reels is always at players' fingertips, promising a thrilling gaming encounter whenever they choose to explore its enigmatic depths.
Helpful Questions for Temple of Dead by Evoplay
Learn more and enhance your Temple of Dead experience with these helpful questions.
What is the RTP of the Temple of Dead?
The Temple of Dead's RTP of 95.99% signifies that, on average, for every $100 wagered by players, the game is designed to return approximately $95.99 in winnings over extended gameplay sessions. This value serves as a foundational indicator of the game's potential fairness and payout tendencies. However, it's important to understand that individual gameplay sessions can substantially deviate from this average due to the game's high volatility. The combination of a competitive RTP and the game's high volatility underscores the delicate balance between risk and potential rewards that players can expect. This volatility introduces an element of unpredictability, offering the potential for both substantial wins and periods of smaller or no wins. As a result, while the 95.99% RTP is a useful guideline, players should approach Temple of Dead with a thorough understanding of its dynamics and the willingness to engage in an adventure that carries both excitement and the possibility of sizeable winnings.
What is the maximum win of Temple of Dead?
The maximum win achievable in Temple of Dead is approximately 1,000,000 units of the game's currency. This substantial potential payout adds a layer of excitement and anticipation to the game, attracting players who are looking for the chance to secure significant rewards as they navigate the mysterious temple's reels. However, it's important to remember that the maximum win is subject to the game's mechanics, combinations, and the player's chosen betting strategies, and actual outcomes can vary. Nonetheless, the possibility of winning around 1,000,000 units of currency adds to the game's overall allure and the thrill of seeking hidden treasures within its virtual world.
What is the betting range applied at Temple of Dead?
The betting range in Temple of Dead spans from a minimum bet of 0.1 units of the game's currency to a maximum bet of 75 units. This versatile range accommodates a wide spectrum of players, from those who prefer to place smaller bets for longer sessions to those seeking potentially higher payouts with larger bets. The flexibility in betting ensures that Temple of Dead caters to various player preferences and budgets, making it accessible and engaging for a diverse audience of casino enthusiasts.

Which game provider has created Temple of Dead?
Temple of Dead is a creation of the reputable game provider Evoplay Entertainment, known for its commitment to delivering innovative and immersive gaming experiences. Evoplay has established itself as a pioneer in the iGaming industry, consistently pushing the boundaries of game design and mechanics. With Temple of Dead, they have masterfully combined the intrigue of ancient civilizations with modern slot features, creating a captivating adventure for players. Evoplay's attention to detail is evident in the game's intricate graphics, immersive soundscapes, and engaging gameplay elements. As a renowned developer, Evoplay brings its signature style to Temple of Dead, offering a seamless blend of entertainment and potential rewards. With a track record of crafting games that resonate with players, Evoplay's contribution to the gaming world is highlighted in Temple of Dead's rich theme, dynamic features, and the promise of an unforgettable casino experience.
Is Temple of Dead mobile-friendly?
Yes, Temple of Dead is designed to be mobile-friendly. The game is optimized to provide a smooth and engaging experience on a variety of mobile devices, including smartphones and tablets. Players can enjoy the same immersive gameplay, features, and potential rewards while on the move, without compromising on quality or performance. The touch-responsive controls ensure that players can interact with the game effortlessly, whether they're spinning the reels, adjusting their bets, or exploring its features. Whether you're commuting, relaxing at home, or anywhere else, Temple of Dead ensures that you can embark on your quest for treasures within the ancient temple from the convenience of your handheld device.
CasinoLandia's Conclusion on Temple of Dead
From our perspective, Temple of Dead emerges as an enchanting addition to its array of casino games. Evoplay's dedication to crafting immersive and innovative experiences shines through in this game, inviting players to journey into an ancient world brimming with mystery and potential rewards. The combination of a high volatility gameplay and a competitive 95.99% RTP strikes a harmonious balance between risk and the allure of substantial wins. With dynamic features like scatter symbols, wilds, and the intriguing "Book of…" mechanic, players are offered a diverse and engaging gameplay journey. The mobile compatibility of Temple of Dead further adds to its appeal, ensuring that players can explore its enigmatic reels at their convenience. As a virtual portal for thrill-seekers and treasure hunters, Temple of Dead aligns seamlessly with Casinolandia's commitment to providing top-quality entertainment. In essence, Temple of Dead offers an invitation to unravel ancient mysteries and claim coveted treasures, making it a standout gem within Casinolandia's collection.
Play other slots by Evoplay
Play other Ancient Civilizations Slots