Slot Review
Sparkling Fresh
Our Rating:
87.73% Gold star
Visitor Rating:
0,00% No star
Times Played:
0 Times Played
TOP CHOICE TO PLAY FOR REAL MONEY
Rated 99.93/100%
welcome bonus
200%/$600 + 100 Free Spins
35x wagering
OTHER TOP CHOICES FOR REAL MONEY PLAY
Quick Facts
Provider:

Provider

The Slot Provider is none other than the company who developed the slot. Simply click on the name of the provider to find our more about it!
Date Launched:

Date Launched

The date when this slot game was launched.
22/01/2015
Theme:

Theme

Theme is the general genre that the the slot could be classified as. One of the elements that makes slot games appealing, A nicely planned popular theme can potentially skyrocket the popularity of an online slot!
Jackpot:

Jackpot

A stand-alone or multi-leveled progressive prize pool that a player can win at a given time, simply by spinning the reels.
Special Symbols:

Special Symbols

The special symbols of a slot are part of its mechanic. Elements such as Wilds, Scatters and regular paying symbols come together to form winning combinations.
Review Summary
"Sparkling Fresh" invites players into a world of vibrant colors and juicy fruits, seamlessly blending classic charm with modern gameplay. Created by Endorphina, the game's simplicity is its strength, allowing players to enjoy the straightforward yet engaging experience of spinning the reels adorned with familiar fruit symbols. The visual appeal is undeniable, and the potential for substantial wins adds a layer of excitement to each spin. With a user-friendly interface and mobile compatibility, "Sparkling Fresh" offers an accessible and delightful escape into a realm of vivid flavors and rewarding possibilities, making it a worthy addition to any slot enthusiast's collection.
Slot Information
Return to Player (RTP):

Return to Player (RTP)

The Return to Player is a statistic that aims to show the player's edge over the casino - the higher this number is the better! We review all slots based on this RTP value so click on the percentage on the right to find our more slots with a similar RTP!
96%
Volatility/Variance:

Volatility/Variance

Volatility or Variance is meant to describe the winning potential of a slot game: a high volatility will have you win big but no so often, while a low volatility will let you win frequently, but less.
High
Progressive Slot:

Progressive Slot

A progressive slot is a slot that keep on growing its total possible winning pool; usually linked by a network of slots. It is also known as a jackpot.
Slot Type:

Slot Type

Slots can be categorized as classic, 3D, video slots, etc. Click on the type of slot on the right to see similar types of slots!
Video Slot
Rows:

Rows

Part of the design of the slot, the rows are the horizontal lines that trigger special features when certain paying symbols fall in place.
3
Reels:

Reels

Reels are the vertical lines that are build in the slots architecture; together with the rows they help trigger special winning combinations.
5
Paylines:

Paylines

Paylines, or betting lines, are the pre-determined links of symbols across the rows and reels of a slot. A slot can have anywhere from just 1 payline or up to thousands paylines!
5
Slot Layout:

Slot Layout

The layout of the slot is the way the slot is built, based on the number of rows, reels and paylines.

5

x

3
Pros
Vibrant Visuals
Classic Charm
Mobile Compatibility
Cons
Lack of Complexity
Preference-Dependent
Rate this Game
No star
Rating: 0,00%
(0 votes)
How would you rate this game?
Click on the star below to submit your rating
Expert's Opinion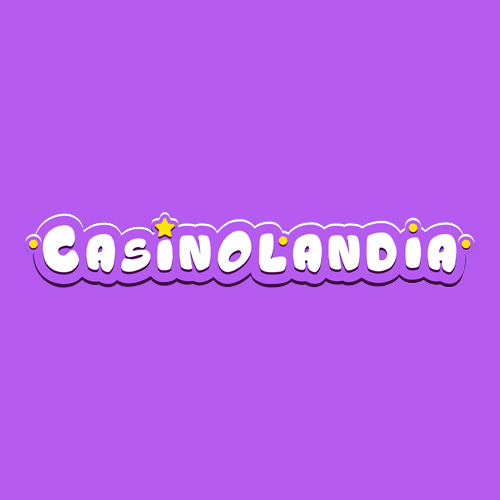 "Sparkling Fresh" offers a straightforward and visually appealing slot experience that harks back to the charm of classic fruit-themed games. While it successfully captures the simplicity that some players seek, it might not provide the complexity or diverse features that others crave. The game's colorful visuals and user-friendly design make it an easy pick for casual gamers or those who enjoy nostalgic themes. However, the lack of a specified maximum win and the game's high volatility might leave some players yearning for more information about potential rewards and seeking a balance between excitement and consistency. In essence, "Sparkling Fresh" is a suitable choice for those who appreciate a straightforward and visually delightful slot, but it may not fully satisfy those seeking more intricate gameplay or diverse mechanics.
8.77 /10 by CasinoLandia
Play Sparkling Fresh for Real Money
Introducing Sparkling Fresh
Introducing "Sparkling Fresh" by Endorphina – a slot game that brings a refreshing burst of color and energy to the world of online casinos. With its vibrant fruit symbols and sparkling visuals, the game exudes a sense of classic charm while infusing it with a modern twist. Spin the reels to uncover a symphony of ripe fruits, from juicy watermelons to succulent cherries, all presented in dazzling detail. The simplicity of the gameplay is complemented by the potential for exciting wins, making it an ideal choice for both newcomers and experienced players. The game's cheerful ambiance and user-friendly interface create a welcoming environment, inviting players to bask in the joy of each spin. "Sparkling Fresh" is more than just a slot game; it's a delightful escape into a world of vibrant flavors and rewarding possibilities.
Sparkling Fresh Volatility and RTP
"Sparkling Fresh" by Endorphina offers players a gaming experience characterized by a blend of high volatility and a favorable Return to Player (RTP) rate of 96%. This combination results in an engaging gameplay dynamic that caters to thrill-seeking players who are willing to embrace higher risk for potentially substantial rewards.
The game's high volatility suggests that wins might be less frequent but holds the potential for significant payouts when they do occur. This element of surprise and anticipation adds a layer of excitement to each spin, appealing to those who enjoy the thrill of chasing substantial wins.
The 96% RTP implies that, over an extended period of gameplay, players can expect to receive approximately 96% of their wagers back, contributing to a fair and balanced gaming experience. "Sparkling Fresh" encapsulates the essence of risk and reward, catering to those who seek both a visually pleasing and financially enticing slot experience.
The Paytable of Sparkling Fresh
The paytable of "Sparkling Fresh" presents players with a delectable assortment of fruity delights, each symbol bursting with vibrant colors and potential rewards. From the luscious watermelons and zesty lemons to the succulent oranges and cherries, the game's symbols encapsulate the essence of a bountiful harvest. The classic fruit icons are not only visually appealing but also hold the promise of various payouts. The highest-paying symbol, the sparkling red seven, stands as a beacon of fortune, offering the chance to reap substantial rewards. This simplicity in the paytable design allows players to easily identify the potential winnings associated with different symbols, enhancing the overall enjoyment of the game. As the reels spin and the fruits align, "Sparkling Fresh" paints a tantalizing picture of fruitful possibilities waiting to be discovered.
The Symbols of Sparkling Fresh
The symbols of "Sparkling Fresh" dance with vibrant fruit icons, showcasing a colorful array of watermelons, lemons, oranges, cherries, and the gleaming red seven, creating a visually enticing homage to classic slot imagery.
x5 = € 200,000
x4 = € 40,000
x3 = € 4,000
x5 = € 20,000
x4 = € 8,000
x3 = € 2,000
x5 = € 20,000
x4 = € 8,000
x3 = € 2,000
x5 = € 8,000
x4 = € 2,000
x3 = € 8000
x5 = € 8,000
x4 = € 2,000
x3 = € 800
x5 = € 8,000
x4 = € 2,000
x3 = € 800
x5 = € 8,000
x4 = € 2,000
x3 = € 800
x2 = € 200
x5 = € 10,000
x4 = € 2,000
x3 = € 400
Sparkling Fresh Features
"Sparkling Fresh" introduces players to a set of straightforward yet engaging features that enhance the gameplay experience. The Auto Play feature allows players to relax and watch the reels spin automatically, providing convenience for longer sessions. The Turbo Play feature amps up the excitement, speeding up the gameplay for those who prefer a quicker pace. Additionally, the Gamble Round presents a thrilling opportunity to multiply winnings through a card guessing game. While these features maintain the game's simplicity, they contribute to an element of player control and interaction, ensuring that "Sparkling Fresh" caters to a variety of preferences and playstyles.
| Feature | Description |
| --- | --- |
| Auto Play | Allows players to set the game to spin automatically for a predetermined number of spins. |
| Turbo Play | Speeds up the gameplay, accelerating the spinning of reels for a faster and more dynamic experience. |
| Gamble Round | Offers a chance to double or even quadruple winnings by correctly guessing the outcome of a card draw. |
Sparkling Fresh Mobile Compatibility
"Sparkling Fresh" is designed with mobile compatibility in mind, ensuring that players can enjoy the game seamlessly on a variety of mobile devices such as smartphones and tablets. The game's responsive design adapts to different screen sizes, allowing for a visually appealing and engaging experience on the go. Whether you're waiting in line or relaxing at home, you can access "Sparkling Fresh" from your mobile device and enjoy its colorful fruit symbols and potential rewards. The user-friendly interface and touch controls make navigation and gameplay easy, enhancing the convenience and accessibility of the mobile gaming experience.
Helpful Questions for Sparkling Fresh by Endorphina
Learn more and enhance your Sparkling Fresh experience with these helpful questions.
What is the RTP of Sparkling Fresh?
The RTP (Return to Player) of "Sparkling Fresh" by Endorphina is 96%. This means that, on average, players can expect to receive back around 96% of their wagered money over an extended period of gameplay. However, it's important to note that the RTP is a theoretical percentage calculated over many spins and doesn't guarantee specific outcomes for individual gaming sessions. The RTP serves as an indicator of the game's overall payout potential and fairness.
What is the maximum win of Sparkling Fresh?
The specific maximum win of "Sparkling Fresh" by Endorphina was not explicitly specified in the available information. Slot game maximum wins can vary based on factors like bet size, paylines, and bonus features. To get the most accurate and up-to-date information on the maximum win potential of "Sparkling Fresh," I recommend checking the game's official rules, paytable, or any recent updates provided by the game developer or the casino hosting the game. Please note that details like maximum wins can change over time, so always refer to the most current sources for accurate information.
What is the betting range applied at Sparkling Fresh?
The betting range for "Sparkling Fresh" typically falls between 0.01 and 200 credits. This means that players can place bets starting from a minimum of 0.01 credits and go up to a maximum of 200 credits per spin. The wide range accommodates various types of players, from those who prefer smaller bets to high rollers looking to wager larger amounts for potentially bigger wins. However, please note that betting limits and ranges can vary depending on the specific casino or platform where you're playing the game, so it's always a good idea to check the game's rules and the casino's terms before placing bets.

Which game provider has created Sparkling Fresh?
"Sparkling Fresh" is developed by Endorphina, a well-known game provider in the online casino industry. Endorphina is recognized for creating a diverse range of slot games that feature engaging themes, innovative mechanics, and captivating visuals. Their portfolio includes a variety of titles that cater to different player preferences, offering both classic and modern gameplay experiences. "Sparkling Fresh" is one of the games in their collection, featuring a vibrant fruit-themed design and gameplay that aims to provide entertainment and potential rewards for players.
Is the Sparkling Fresh mobile-firendly?
Yes, "Sparkling Fresh" is designed to be mobile-friendly, allowing players to enjoy the game seamlessly on various mobile devices such as smartphones and tablets. The game's responsive design ensures that the graphics, features, and gameplay are optimized for smaller screens and touch controls. This mobile compatibility enables players to access "Sparkling Fresh" on the go, providing the flexibility to enjoy the game whenever and wherever they choose. Whether you're commuting, relaxing at home, or anywhere else, you can experience the vibrant fruit symbols and potential wins of "Sparkling Fresh" from the convenience of your mobile device.
CasinoLandia's Conclusion on Sparkling Fresh
In conclusion, "Sparkling Fresh" by Endorphina stands as a vibrant addition to the realm of online slot games. The game's fusion of classic fruit symbols and modern design elements perfectly aligns with CasinoLandia's commitment to offering a diverse and engaging gaming portfolio. With its appealing visuals, user-friendly features like auto play and turbo play, and a chance to multiply wins through the gamble round, "Sparkling Fresh" promises an entertaining experience for players. The high RTP and volatility ensure that both newcomers and seasoned players can enjoy a balance of excitement and potential rewards. CasinoLandia is excited to present this slot to its players, knowing that "Sparkling Fresh" will captivate them with its colorful charm and the prospect of fruitful wins.
Play other slots by Endorphina