Slot Review
Minotaurus
Our Rating:
87.73% Gold star
Visitor Rating:
0,00% No star
Times Played:
0 Times Played
TOP CHOICE TO PLAY FOR REAL MONEY
Rated 99.93/100%
welcome bonus
200%/$600 + 100 Free Spins
35x wagering
OTHER TOP CHOICES FOR REAL MONEY PLAY
Quick Facts
Provider:

Provider

The Slot Provider is none other than the company who developed the slot. Simply click on the name of the provider to find our more about it!
Date Launched:

Date Launched

The date when this slot game was launched.
19/03/2015
Theme:

Theme

Theme is the general genre that the the slot could be classified as. One of the elements that makes slot games appealing, A nicely planned popular theme can potentially skyrocket the popularity of an online slot!
Minotaur, Mythical
Jackpot:

Jackpot

A stand-alone or multi-leveled progressive prize pool that a player can win at a given time, simply by spinning the reels.
Special Symbols:

Special Symbols

The special symbols of a slot are part of its mechanic. Elements such as Wilds, Scatters and regular paying symbols come together to form winning combinations.
Wilds
Review Summary
"Minotaurus" by Endorphina beckons players into a world of ancient myth and adventure. Through its immersive design, the game encapsulates the allure of Greek mythology, placing players at the center of a quest to conquer the legendary Minotaur. The game's engaging features, including Wilds, the Gamble round, Auto Play, and Free Spins, infuse modern excitement into the timeless narrative. As players navigate the labyrinthine reels, they're met with an array of symbols that evoke the essence of the myth, offering both an educational and thrilling experience. While its high volatility may not suit every player, "Minotaurus" creates a unique bridge between history and entertainment, enticing those who seek the thrill of legendary tales intertwined with contemporary gaming dynamics.
Slot Information
Return to Player (RTP):

Return to Player (RTP)

The Return to Player is a statistic that aims to show the player's edge over the casino - the higher this number is the better! We review all slots based on this RTP value so click on the percentage on the right to find our more slots with a similar RTP!
96%
Volatility/Variance:

Volatility/Variance

Volatility or Variance is meant to describe the winning potential of a slot game: a high volatility will have you win big but no so often, while a low volatility will let you win frequently, but less.
High
Progressive Slot:

Progressive Slot

A progressive slot is a slot that keep on growing its total possible winning pool; usually linked by a network of slots. It is also known as a jackpot.
Slot Type:

Slot Type

Slots can be categorized as classic, 3D, video slots, etc. Click on the type of slot on the right to see similar types of slots!
Video Slot
Rows:

Rows

Part of the design of the slot, the rows are the horizontal lines that trigger special features when certain paying symbols fall in place.
3
Reels:

Reels

Reels are the vertical lines that are build in the slots architecture; together with the rows they help trigger special winning combinations.
5
Paylines:

Paylines

Paylines, or betting lines, are the pre-determined links of symbols across the rows and reels of a slot. A slot can have anywhere from just 1 payline or up to thousands paylines!
10
Slot Layout:

Slot Layout

The layout of the slot is the way the slot is built, based on the number of rows, reels and paylines.

5

x

3
Pros
Mythical Theme
Mobile Compatibility
Rate this Game
No star
Rating: 0,00%
(0 votes)
How would you rate this game?
Click on the star below to submit your rating
Expert's Opinion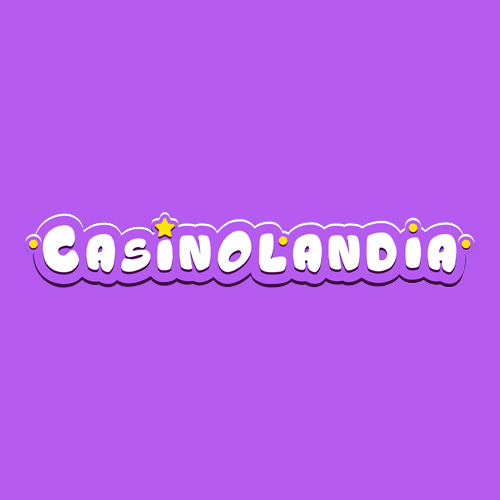 "Minotaurus" presents a captivating journey into Greek mythology, offering players a chance to relive the legend of the Minotaur through modern gaming. The immersive visuals and engaging theme are highlights that immediately draw players into the narrative. The incorporation of innovative features like Wilds, the Gamble round, Auto Play, and Free Spins adds depth to the gameplay and keeps players entertained. While the game's high volatility may not be suitable for everyone, it brings an element of excitement for those willing to take risks in pursuit of potentially substantial rewards. The educational aspect of learning about ancient myths while playing is an interesting touch that adds value beyond entertainment. "Minotaurus" undoubtedly caters to players who appreciate an amalgamation of history and gaming, and its blend of classic and modern elements makes it a commendable addition to Endorphina's portfolio.
8.77 /10 by CasinoLandia
Play Minotaurus for Real Money
Introducing Minotaurus
Embark on a journey into the heart of ancient mythology with "Minotaurus," a captivating slot game crafted by Endorphina. Drawing inspiration from the legendary creature of Greek mythology, this game invites players to navigate the labyrinth of reels and immerse themselves in a world of adventure and suspense. With its rich visual design, immersive theme, and innovative features, "Minotaurus" promises an engaging gameplay experience that blends mythology with modern gaming mechanics. As players spin the reels and encounter mythical symbols, they'll uncover the mysteries of the Minotaur's lair and chase after potential rewards. Get ready to unveil the secrets of the labyrinth and test your luck against the mythical beast in "Minotaurus."
Minotaurus Volatility and RTP
"Minotaurus" by Endorphina brings together a blend of volatility and Return to Player (RTP) that shapes its gameplay experience. Boasting a 96% RTP, the game is designed to return around 96% of the total wagers made by players as winnings over an extended period. However, it's crucial to understand that the RTP is an average and doesn't guarantee specific outcomes for individual gaming sessions.
The game's high volatility adds an extra layer of excitement, contributing to the potential for substantial payouts but also leading to periods of fewer wins. This volatility aligns with the theme of embarking on a challenging quest against the mythical Minotaur, where the anticipation of big rewards is coupled with the risk of encountering dry spells. While "Minotaurus" might not cater to those seeking frequent wins, players who appreciate the thrill of chasing bigger payouts and embracing risk will find the game's high volatility an engaging feature that complements its mythological theme.
Incorporating a 96% RTP and high volatility, "Minotaurus" provides a balanced canvas for players who are drawn to both potential rewards and the excitement of facing formidable odds. It's essential to adopt a strategic approach and exercise responsible bankroll management to navigate the game's volatility effectively.
The Paytable of Minotaurus
"The Paytable of "Minotaurus" in Endorphina's slot game presents an array of captivating symbols that draw inspiration from Greek mythology. As players venture deeper into the labyrinthine reels, they'll encounter mythical figures and artifacts that echo the legend of the Minotaur. The paytable showcases a range of symbols, each with distinct payouts based on their combinations across the game's layout. From powerful heroes to labyrinthine corridors, the symbols not only evoke the essence of the myth but also outline potential winning paths for players to explore. The paytable of "Minotaurus" serves as a guide to the rewards that await those who dare to face the mythical beast and embark on this epic journey through ancient lore."
The Symbols of Minotaurus
The symbols in "Minotaurus" by Endorphina beautifully capture the essence of Greek mythology, featuring iconic characters and artifacts that transport players into the heart of the ancient legend.
x5 = € 5,000
x4 = € 2,500
x3 = € 500
x5 = € 4,000
x4 = € 2,000
x3 = € 500
x5 = € 2,500
x4 = € 1,000
x3 = € 250
x5 = € 2,500
x4 = € 1,000
x3 = € 250
x5 = € 750
x4 = € 350
x3 = € 100
x5 = € 750
x4 = € 350
x3 = € 100
x5 = € 500
x4 = € 200
x3 = € 50
x5 = € 500
x4 = € 200
x3 = € 50
x5 = € 500
x4 = € 150
x3 = € 50
x5 = € 500
x4 = € 150
x3 = € 50
Minotaurus Features
"Minotaurus" presents an array of captivating features that enrich the gaming experience and complement the mythical theme. The inclusion of Wild symbols adds an element of unpredictability, substituting for other symbols to create winning combinations and amplifying the potential for significant payouts. The Gamble round introduces an enticing risk-and-reward dynamic, allowing players to test their luck by guessing the outcome of a card game, with the opportunity to double their winnings. Auto Play offers convenience, enabling players to set the game to spin automatically for a predetermined number of rounds, streamlining the gameplay. The Free Spins feature, a hallmark of engaging slot games, is triggered by Scatter symbols and provides players with the chance to experience additional rounds without placing extra bets. Through these features, "Minotaurus" offers players an immersive and multifaceted journey into the realm of Greek mythology, blending modern gaming mechanics with the allure of ancient legends.
| Feature | Description |
| --- | --- |
| Wilds | Wild symbols substitute for other symbols to form winning combinations, enhancing the potential for significant payouts. |
| Gamble Round | The Gamble round invites players to take a risk by guessing the outcome of a card game, with the chance to double their winnings. |
| Auto Play | Auto Play allows players to set the game to spin automatically for a designated number of rounds, providing convenience. |
| Free Spins | Triggered by Scatter symbols, the Free Spins feature grants players extra rounds without requiring additional bets. |
Minotaurus Mobile Compatibility
"Minotaurus" by Endorphina is thoughtfully designed to ensure seamless mobile compatibility, allowing players to delve into the mythological adventure on a variety of mobile devices. The game's interface, graphics, and controls are optimized to fit smaller screens, preserving the immersive experience and quality of the gameplay. Whether players choose to embark on their quest to conquer the Minotaur's labyrinth on smartphones or tablets, "Minotaurus" maintains its captivating visuals and engaging features. The mobile compatibility of the game ensures flexibility and convenience, enabling players to immerse themselves in the mythological world wherever they go, without compromising the quality of the gameplay.
Helpful Questions for Minotaurus by Endorphina
Learn more and enhance your Minotaurus experience with these helpful questions.
What is the RTP of Minotaurus?
"Minotaurus" boasts a Return to Player (RTP) value of 96%, a pivotal metric that underlines the game's potential for offering returns to players over time. With this percentage, the game theoretically returns around 96% of the total wagers made by players as winnings, serving as an average across an extended span of gameplay. While the 96% RTP provides players with a foundational understanding of the game's potential returns, it's crucial to comprehend that individual sessions can significantly deviate from this average due to the inherent randomness of each spin's outcome. Players often reference the RTP as part of their game selection process, appreciating its role in gauging potential profitability. In the context of "Minotaurus," the 96% RTP aligns with Endorphina's commitment to offering a fair and engaging gaming experience, inviting players to engage with the mythological theme while acknowledging the dynamic nature of chance-based entertainment.
What is the maximum win of Minotaurus?
The approximate maximum win in "More Fresh Fruits" by Endorphina is around 200,000 units of the chosen currency. This potential maximum win is a reflection of the game's mechanics and the combination of symbols, paylines, and features that can result in significant payouts. It's important to note that the actual outcome of each spin is determined by random chance, and while a maximum win of around 200,000 units is possible, it may not be achievable in every gaming session. Players seeking substantial rewards and a taste of fruity fortune can look forward to the potential of reaching this exciting milestone while spinning the reels of "More Fresh Fruits."
What is the betting range applied at Minotaurus?
The betting range in "Minotaurus" by Endorphina spans from a minimum of 0.01 to a maximum of 50 units of the chosen currency. This range accommodates a diverse range of players, from those who prefer cautious and smaller bets to those who are more adventurous and willing to wager higher amounts. The flexibility in betting range ensures that players of various preferences and bankrolls can enjoy the mythological adventure offered by "Minotaurus" while tailoring their bets according to their comfort level and desired level of risk.

Which game provider has created Minotaurus?
"Minotaurus" is an entrancing creation by the esteemed game provider Endorphina, known for their ability to craft games that seamlessly blend captivating themes with engaging gameplay. With "Minotaurus," Endorphina delves into the realm of Greek mythology, breathing life into the legendary Minotaur and the labyrinthine setting. Endorphina's expertise shines through in the game's meticulous design, immersive visuals, and innovative features that bring the mythological tale to life on the reels. By skillfully merging ancient legends with modern gaming mechanics, Endorphina demonstrates their commitment to delivering a diverse range of captivating experiences. "Minotaurus" serves as a testament to the game provider's ability to captivate players with themes drawn from the past while employing the latest in gaming technology to create an unforgettable and engaging journey into mythology.
Is the Minotaurus mobile-firendly?
Yes, "Minotaurus" by Endorphina is designed to be mobile-friendly. The game is optimized to provide a seamless and enjoyable gaming experience on various mobile devices, including smartphones and tablets. The game's visuals, controls, and overall interface are adapted to fit smaller screens without compromising the quality of the gameplay. This mobile compatibility allows players to embark on their mythological adventure wherever they are, providing the convenience and flexibility that modern players seek in their gaming experiences.
CasinoLandia's Conclusion on Minotaurus
From our perspective, "Minotaurus" crafted by Endorphina stands as a captivating blend of mythological allure and modern gaming innovation. The game's immersive narrative, drawing from ancient Greek legends, transports players to a world of intrigue and excitement. With its innovative features, including Wilds, the Gamble round, Auto Play, and Free Spins, the game caters to a diverse audience seeking both adventure and potential rewards. "Minotaurus" seamlessly combines the rich tapestry of mythology with contemporary gaming mechanics, offering a balanced and immersive experience. Its compatibility with mobile devices further ensures that players can embark on their mythic quest anywhere, anytime. As CasinoLandia celebrates diversity in its offerings, "Minotaurus" finds its place as a game that appeals to those who seek both narrative depth and engaging gameplay, adding to the tapestry of captivating options available for exploration.
Play other slots by Endorphina
Play other Minotaur Slots