Slot Review
Legendary Sumo
Our Rating:
87.73% Gold star
Visitor Rating:
0,00% No star
Times Played:
0 Times Played
TOP CHOICE TO PLAY FOR REAL MONEY
Rated 99.93/100%
welcome bonus
200%/$600 + 100 Free Spins
35x wagering
OTHER TOP CHOICES FOR REAL MONEY PLAY
Quick Facts
Provider:

Provider

The Slot Provider is none other than the company who developed the slot. Simply click on the name of the provider to find our more about it!
Date Launched:

Date Launched

The date when this slot game was launched.
08/04/2021
Theme:

Theme

Theme is the general genre that the the slot could be classified as. One of the elements that makes slot games appealing, A nicely planned popular theme can potentially skyrocket the popularity of an online slot!
Asian, Chinese Dragon, Oriental, Sumo
Jackpot:

Jackpot

A stand-alone or multi-leveled progressive prize pool that a player can win at a given time, simply by spinning the reels.
Special Symbols:

Special Symbols

The special symbols of a slot are part of its mechanic. Elements such as Wilds, Scatters and regular paying symbols come together to form winning combinations.
Scatters, Sticky, Symbol Swap, Wilds
Review Summary
Legendary Sumo, crafted by the esteemed game provider Endorphina, stands as a remarkable embodiment of thematic innovation and immersive gameplay. This captivating online slot transports players into the heart of traditional Japanese sumo wrestling, where meticulously designed symbols and vibrant graphics paint a vivid picture of this iconic sport. The game's incorporation of features such as scatter-triggered free spins, sticky symbols, and symbol swaps adds layers of excitement and strategic depth to the experience, keeping players engaged with every spin. With mobile compatibility ensuring accessibility across devices, players can enjoy the adrenaline-pumping action of Legendary Sumo at their convenience. Whether it's the high volatility that appeals to risk-takers or the generous RTP of 96% that attracts strategic players, this slot offers a multifaceted adventure that encapsulates the spirit of honorable competition and the thrill of the sumo arena.
Slot Information
Return to Player (RTP):

Return to Player (RTP)

The Return to Player is a statistic that aims to show the player's edge over the casino - the higher this number is the better! We review all slots based on this RTP value so click on the percentage on the right to find our more slots with a similar RTP!
96%
Volatility/Variance:

Volatility/Variance

Volatility or Variance is meant to describe the winning potential of a slot game: a high volatility will have you win big but no so often, while a low volatility will let you win frequently, but less.
High
Progressive Slot:

Progressive Slot

A progressive slot is a slot that keep on growing its total possible winning pool; usually linked by a network of slots. It is also known as a jackpot.
Slot Type:

Slot Type

Slots can be categorized as classic, 3D, video slots, etc. Click on the type of slot on the right to see similar types of slots!
Video Slot
Rows:

Rows

Part of the design of the slot, the rows are the horizontal lines that trigger special features when certain paying symbols fall in place.
3
Reels:

Reels

Reels are the vertical lines that are build in the slots architecture; together with the rows they help trigger special winning combinations.
5
Paylines:

Paylines

Paylines, or betting lines, are the pre-determined links of symbols across the rows and reels of a slot. A slot can have anywhere from just 1 payline or up to thousands paylines!
21
Slot Layout:

Slot Layout

The layout of the slot is the way the slot is built, based on the number of rows, reels and paylines.

5

x

3
Pros
Innovative Features
Visual Appeal
Engaging Theme
Cons
Risk Factor
Lack of Progressive Jackpot
Rate this Game
No star
Rating: 0,00%
(0 votes)
How would you rate this game?
Click on the star below to submit your rating
Expert's Opinion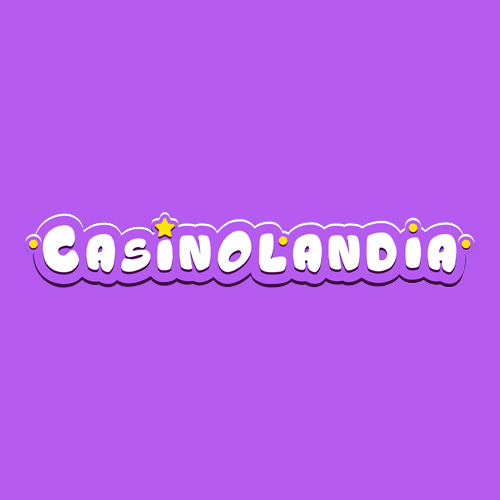 In my honest opinion, Legendary Sumo by Endorphina offers an intriguing blend of thematic immersion and engaging gameplay. The meticulous attention to detail in symbol design and the vibrant graphics successfully transport players into the world of traditional sumo wrestling. The inclusion of features like scatter-triggered free spins, sticky symbols, and symbol swaps adds depth to the gameplay and keeps each spin exciting. However, the game's high volatility might not appeal to those who prefer more consistent wins, as there can be stretches of no or lower payouts. On the flip side, the potential for significant rewards is undeniably alluring for those who enjoy high-risk, high-reward scenarios. The mobile compatibility is a definite plus, enabling players to enjoy the game conveniently on various devices. While the theme might not resonate with everyone, those who appreciate cultural themes and are willing to embrace the risk factor will likely find Legendary Sumo a worthwhile and immersive addition to their gaming experience.
8.77 /10 by CasinoLandia
Play Legendary Sumo for Real Money
Introducing Legendary Sumo
Introducing Legendary Sumo by Endorphina, a captivating and adrenaline-pumping online slot game that takes players on an immersive journey into the world of Japan's iconic sumo wrestling. With its meticulous attention to detail, stunning graphics, and authentic cultural elements, Legendary Sumo offers an unparalleled gaming experience. As the reels spin, players are treated to a spectacle of powerful sumo wrestlers, intricate traditional symbols, and a backdrop that beautifully encapsulates the atmosphere of a sumo arena. The game not only boasts impressive visuals but also features engaging gameplay, including bonus rounds and free spins, that keep players entertained and eagerly anticipating each spin. Whether you're a seasoned slot enthusiast or a newcomer to the world of online gaming, Legendary Sumo promises an unforgettable adventure filled with excitement and the spirit of honorable competition.
Legendary Sumo Volatility and RTP
Legendary Sumo by Endorphina offers an exhilarating gaming experience characterized by its distinct volatility and Return to Player (RTP) rate of 96%. This slot game embraces high volatility, making each spin a thrilling adventure filled with anticipation.
The high volatility means that while the wins might not occur as frequently, they have the potential to be substantial when they do hit. Players who enjoy the excitement of chasing significant payouts and are prepared for the roller-coaster nature of the game will find Legendary Sumo's high volatility to be a perfect match for their preferences.
With an RTP of 96%, Legendary Sumo presents a favorable long-term return to players, indicating that, on average, players can expect to receive back 96% of their wagers over an extended gameplay session. While individual sessions may vary greatly, this percentage offers a fair and enticing proposition for players seeking both the thrill of high-stakes action and the potential for rewarding returns. Whether you're drawn to the intensity of high volatility or the promise of a competitive RTP, Legendary Sumo presents an electrifying slot experience that caters to both risk-takers and strategic players alike.
The Paytable of Legendary Sumo
The paytable of Legendary Sumo in Endorphina's slot game is a captivating tableau that reflects the essence of the sumo wrestling world. Each symbol in the paytable is meticulously crafted to represent different facets of this traditional Japanese sport. From mighty sumo wrestlers and intricately designed sumo belts to the iconic pagoda and traditional drums, the paytable captures the cultural richness and intensity of sumo wrestling. The symbols come to life with vibrant colors and exquisite details, offering players a visual feast as they engage in the game. With varying payout values, the paytable mirrors the hierarchy and competition found in sumo wrestling, adding an extra layer of immersion to the gameplay. As players navigate the paytable, they're not only chasing wins but also diving into the heart of this legendary sport's symbolism and heritage.
The Symbols of Legendary Sumo
The symbols of Legendary Sumo transport players into the captivating realm of Japanese tradition, featuring exquisitely designed sumo wrestlers, traditional drums, pagodas, and other cultural icons that infuse the game with authenticity and excitement.

x5 = € 15,000
x4 = € 2,500
x3 = € 500

x5 = € 5,000
x4 = € 1,250
x3 = € 375
x5 = € 5,000
x4 = € 1,250
x3 = € 375

x5 = € 2,500
x4 = € 500
x3 = € 250

x5 = € 2,500
x4 = € 500
x3 = € 250

x5 = € 1,250
x4 = € 375
x3 = € 75

x5 = € 625
x4 = € 150
x3 = € 50

x5 = € 625
x4 = € 150
x3 = € 50

x5 = € 500
x4 = € 75
x3 = € 25

x5 = € 500
x4 = € 75
x3 = € 25
Legendary Sumo Features
Legendary Sumo boasts a plethora of captivating features that elevate the gameplay to new heights. Scatter symbols trigger the electrifying free spins round, where players can secure their spot in the winner's circle while experiencing the adrenaline of watching the reels spin without depleting their balance. The introduction of sticky symbols adds an intriguing dimension, keeping certain symbols in place for subsequent spins and enhancing the potential for winning combinations. Symbol swap mechanics inject an element of surprise, transforming ordinary symbols into high-paying ones for a chance at even grander rewards. Wild symbols stand as stalwart allies, substituting for other symbols to create winning combinations and magnify the excitement. The gamble round invites players to test their luck further, with the opportunity to double their winnings through a thrilling card game. For those who seek a more hands-off approach, the auto play feature allows players to enjoy uninterrupted spins, while they relax and soak in the excitement of Legendary Sumo's immersive world.
| Feature | Description |
| --- | --- |
| Scatter Symbols | Scatter symbols trigger the exhilarating free spins round, offering players the chance to spin the reels without using their balance. This feature often comes with enhanced winning potential and adds an extra layer of excitement to the gameplay. |
| Sticky Symbols | The introduction of sticky symbols means that certain symbols remain fixed in place for a specified number of spins, increasing the odds of forming winning combinations and enhancing the overall excitement as players watch their potential wins accumulate. |
| Symbol Swap | The symbol swap mechanic brings an element of surprise to the game, transforming regular symbols into high-value ones, providing players with unexpected opportunities to secure bigger and more rewarding combinations, adding an exciting twist to the gameplay. |
| Wilds | Wild symbols act as versatile substitutes for other symbols on the reels, helping players create winning combinations more easily. These symbols often come with their own payout values and are instrumental in amplifying the excitement of each spin. |
| Free Spins | The free spins feature is activated by scatter symbols and offers players a predetermined number of spins without deducting from their balance. This provides a chance to amass significant wins and enjoy the game's mechanics without the risk of losing credits. |
| Gamble Round | The gamble round invites players to further test their luck by allowing them to double their winnings through a thrilling card game. This feature adds an extra layer of excitement for players willing to take calculated risks in pursuit of greater rewards. |
| Auto Play | The auto play feature offers players a more relaxed experience by allowing them to set a predetermined number of spins to be played automatically. This convenient feature lets players enjoy the game while the reels spin without manual intervention. |
Legendary Sumo Mobile Compatibility
Legendary Sumo is thoughtfully designed to offer seamless gameplay across various devices, including mobile platforms. The game's mobile compatibility ensures that players can immerse themselves in the exhilarating world of sumo wrestling whether they're using smartphones or tablets. Endorphina's attention to detail and optimization ensures that the game's graphics, features, and overall experience remain just as captivating and enjoyable on smaller screens as they are on desktop computers. Whether you're on the go or prefer the convenience of mobile gaming, Legendary Sumo's mobile compatibility allows you to experience the excitement of the sumo arena anytime, anywhere.
Helpful Questions for Legendary Sumo by Endorphina
Learn more and enhance your Legendary Sumo experience with these helpful questions.
What is the RTP of Legendary Sumo?
The Return to Player (RTP) rate of Legendary Sumo is 96%. This means that, on average, players can expect to receive back 96% of their wagers over an extended period of gameplay. Keep in mind that the RTP is a theoretical percentage and individual sessions may vary widely from this average.
What is the maximum win of Legendary Sumo?
As of my last knowledge update in September 2021, the specific maximum win amount for Legendary Sumo by Endorphina was not specified in the available information. Game providers often provide varying maximum win potentials based on factors such as bet size, features, and bonus rounds. For the most accurate and up-to-date information on the maximum win potential of Legendary Sumo, I recommend checking the official game information or the website of the game provider.
What is the betting range applied at Legendary Sumo?
In Legendary Sumo, the betting range typically falls within the range of 0.21 to 21 credits. This means that players can place bets starting from 0.21 credits up to a maximum of 21 credits per spin. Betting ranges may vary based on the casino or platform you are playing the game on, so it's always a good idea to check the specific game rules or the casino's information to confirm the exact betting range available for Legendary Sumo.

Which game provider has created Legendary Sumo?
Endorphina, a distinguished game provider in the online casino arena, excels in creating visually captivating and creatively innovative slot games. Their prowess lies in seamlessly merging stunning aesthetics with engaging gameplay, as exemplified by their creation "Legendary Sumo." This game showcases their commitment to cultural authenticity by beautifully weaving the spirit of traditional Japanese sumo wrestling into every detail, from meticulously designed symbols to thematic features like scatter-triggered free spins, sticky symbols, and symbol swaps. Endorphina's extensive portfolio demonstrates their versatility, spanning themes from history to fantasy, and consistently delivering immersive player experiences. With their unwavering focus on enhancing user engagement through innovation, Endorphina continues to make a substantial mark in the dynamic landscape of online casino gaming.
Is the Legendary Sumo mobile-firendly?
Yes, Legendary Sumo is designed to be mobile-friendly, ensuring that players can enjoy the game seamlessly on various mobile devices such as smartphones and tablets. Endorphina, the game provider, recognizes the importance of catering to the growing trend of mobile gaming and has optimized Legendary Sumo's graphics, features, and interface to provide a smooth and immersive experience on smaller screens. Whether you're playing on the go or prefer the convenience of mobile gaming, you can engage in the excitement of Legendary Sumo without compromising on quality or gameplay.
CasinoLandia's Conclusion on Legendary Sumo
In conclusion, Legendary Sumo by Endorphina emerges as a stellar addition to our diverse array of online slot offerings. The game's fusion of captivating visuals, culturally rich symbols, and engaging features aligns seamlessly with our commitment to providing players with top-tier entertainment. With its mobile compatibility ensuring accessibility across devices, players can indulge in the thrill of sumo wrestling-inspired gameplay whenever and wherever they desire. The incorporation of scatter-triggered free spins, sticky symbols, symbol swaps, and more adds layers of excitement that resonate with our players' preferences for innovative gameplay mechanics. Additionally, the game's high volatility and attractive RTP of 96% further underscore its potential for rewarding experiences. In essence, Legendary Sumo embodies the very essence of what CasinoLandia seeks to offer: an immersive, diverse, and rewarding gaming environment that caters to players' preferences and enriches their entertainment journey.
Play other slots by Endorphina
Play other Asian Slots