Slot Review
Kamchatka
Our Rating:
87.73% Gold star
Visitor Rating:
0,00% No star
Times Played:
0 Times Played
TOP CHOICE TO PLAY FOR REAL MONEY
Rated 99.93/100%
welcome bonus
200%/$600 + 100 Free Spins
35x wagering
OTHER TOP CHOICES FOR REAL MONEY PLAY
Quick Facts
Provider:

Provider

The Slot Provider is none other than the company who developed the slot. Simply click on the name of the provider to find our more about it!
Date Launched:

Date Launched

The date when this slot game was launched.
13/09/2018
Theme:

Theme

Theme is the general genre that the the slot could be classified as. One of the elements that makes slot games appealing, A nicely planned popular theme can potentially skyrocket the popularity of an online slot!
Nature
Jackpot:

Jackpot

A stand-alone or multi-leveled progressive prize pool that a player can win at a given time, simply by spinning the reels.
Special Symbols:

Special Symbols

The special symbols of a slot are part of its mechanic. Elements such as Wilds, Scatters and regular paying symbols come together to form winning combinations.
Multipliers, Scatters, Wilds
Review Summary
"Kamchatka" by Endorphina is a captivating slot game that transports players to the breathtaking landscapes of Russia's Kamchatka Peninsula. With stunning visuals and engaging features, the game captures the rugged beauty and untamed spirit of the region. The blend of majestic wildlife symbols, including bears and eagles, alongside iconic volcanic scenery, creates an immersive experience that takes players on a virtual journey through this awe-inspiring destination. From free spins to expanding symbols, "Kamchatka" offers an array of features that amplify both the excitement of gameplay and the potential for rewarding wins. The slot masterfully marries natural aesthetics with innovative mechanics, inviting players to explore the wilderness while seeking adventure and prizes.
Slot Information
Return to Player (RTP):

Return to Player (RTP)

The Return to Player is a statistic that aims to show the player's edge over the casino - the higher this number is the better! We review all slots based on this RTP value so click on the percentage on the right to find our more slots with a similar RTP!
96%
Volatility/Variance:

Volatility/Variance

Volatility or Variance is meant to describe the winning potential of a slot game: a high volatility will have you win big but no so often, while a low volatility will let you win frequently, but less.
High
Progressive Slot:

Progressive Slot

A progressive slot is a slot that keep on growing its total possible winning pool; usually linked by a network of slots. It is also known as a jackpot.
Slot Type:

Slot Type

Slots can be categorized as classic, 3D, video slots, etc. Click on the type of slot on the right to see similar types of slots!
Video Slot
Rows:

Rows

Part of the design of the slot, the rows are the horizontal lines that trigger special features when certain paying symbols fall in place.
3
Reels:

Reels

Reels are the vertical lines that are build in the slots architecture; together with the rows they help trigger special winning combinations.
5
Paylines:

Paylines

Paylines, or betting lines, are the pre-determined links of symbols across the rows and reels of a slot. A slot can have anywhere from just 1 payline or up to thousands paylines!
243
Slot Layout:

Slot Layout

The layout of the slot is the way the slot is built, based on the number of rows, reels and paylines.

5

x

3
Pros
Engaging Features
Innovative Mechanics
Scenic Beauty
Rate this Game
No star
Rating: 0,00%
(0 votes)
How would you rate this game?
Click on the star below to submit your rating
Expert's Opinion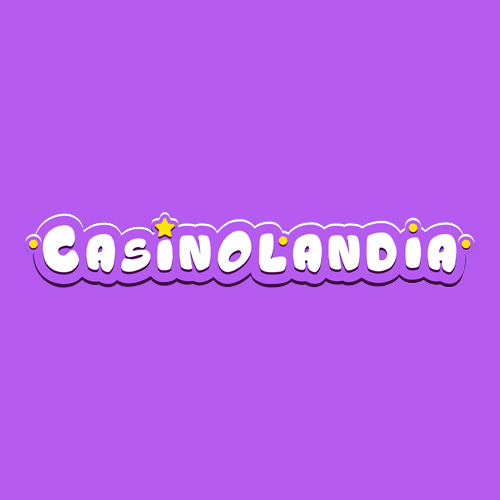 "Kamchatka" offers a compelling and visually immersive experience that transports players to the stunning landscapes of Russia's untamed wilderness. The game's dedication to capturing Kamchatka's beauty through symbols and visuals is evident and commendable. The inclusion of innovative features like expanding symbols and free spins adds an exciting layer to the gameplay, enhancing the potential for substantial wins. However, the game's high volatility might be a double-edged sword, delivering thrilling wins but also demanding patience from players. While the educational aspect of learning about Kamchatka's landscapes is intriguing, it might not resonate equally with all players. In a niche where gameplay aesthetics merge with thematic authenticity, "Kamchatka" offers an engaging experience that beautifully showcases Endorphina's ability to turn a geographical marvel into a gaming adventure.
8.77 /10 by CasinoLandia
Play Kamchatka for Real Money
Introducing Kamchatka
Introducing "Kamchatka" by Endorphina – a captivating journey to the rugged landscapes of Russia's far-eastern Kamchatka Peninsula. This slot game invites players to explore the breathtaking wilderness, from towering volcanoes to serene lakes, all through the lens of immersive gameplay. With its stunning visuals and engaging features, "Kamchatka" captures the untamed spirit of the region. Spin the reels to encounter majestic wildlife, from bears to eagles, while discovering the potential for exciting wins. The game's fusion of nature's grandeur with innovative mechanics, such as free spins and expanding symbols, promises an enthralling experience that not only entertains but also educates players about the beauty and wonders of Kamchatka. Step into the wilderness and embark on a slot adventure that's as awe-inspiring as it is rewarding.
Kamchatka Volatility and RTP
"Kamchatka" by Endorphina combines a commendable RTP (Return to Player) rate of 96% with a high volatility gameplay experience. This intriguing blend offers players a gaming dynamic that balances potential rewards with an element of risk.
The 96% Return to Player (RTP) indicates that, on average, players can expect to receive back around 96% of their wagered money over a prolonged period of play. The high volatility adds an element of excitement, making wins less frequent but potentially substantial when they occur.
This dynamic creates an engaging atmosphere where players can embrace the anticipation of sizable payouts while being aware of the challenges that come with higher volatility gameplay. "Kamchatka" serves as an inviting invitation to explore the untamed landscapes of Russia's Kamchatka Peninsula while providing an opportunity for both entertainment and substantial rewards.
The Paytable of Kamchatka
"The Paytable of Kamchatka" unveils a captivating narrative through its symbols, each representing a facet of the wild and awe-inspiring Kamchatka Peninsula. From iconic wildlife like bears and eagles to the picturesque landscapes of volcanoes and lakes, the paytable is a visual journey into the region's untamed beauty. The varying values of the symbols mirror the diversity of Kamchatka's natural wonders, with the most prominent features offering the promise of substantial rewards. This intricate design not only rewards players with potential wins but also immerses them in the immersive world of the game. "Kamchatka" ensures that every spin not only holds the potential for financial gains but also carries players on a visual and thematic adventure through the majestic wilderness.
The Symbols of Kamchatka
The symbols of "Kamchatka" come alive with a stunning representation of the peninsula's natural beauty, showcasing majestic wildlife such as bears and eagles, alongside iconic volcanic landscapes and serene lakes.
x5 = € 1,000
x4 = € 200
x3 = € 120

x5 = € 700
x4 = € 120
x3 = € 60

x5 = € 600
x4 = € 100
x3 = € 40

x5 = € 400
x4 = € 80
x3 = € 30

x5 = € 200
x4 = € 40
x3 = € 14

x5 = € 200
x4 = € 40
x3 = € 14
x5 = € 160
x4 = € 30
x3 = € 10

x5 = € 160
x4 = € 30
x3 = € 10

x5 = € 120
x4 = € 20
x3 = € 6

x5 = € 120
x4 = € 20
x3 = € 6

x5 = € 6,000
x4 = € 600
x3 = € 300

x5 = € 800
x4 = € 160
x3 = € 100
Kamchatka Features
"Kamchatka" introduces players to a captivating array of features that enhance the gameplay experience. The Scatter symbol, depicted by the volcano, ignites the potential for free spins, transporting players deeper into the untamed wilderness. The Wild symbol, represented by the bear, substitutes for other symbols, fostering winning combinations and amplifying potential payouts. The inclusion of multipliers further elevates the excitement, enhancing the rewards of winning spins. The Gamble Round offers an exhilarating chance to multiply winnings through a card guessing game, catering to players seeking to amplify their wins. However, the heart of the game lies in its Free Spins feature, triggered by the Scatter symbol. This feature unleashes a set of complimentary spins with expanding symbols, transforming the gameplay and offering substantial opportunities for significant rewards. "Kamchatka" seamlessly blends nature's allure with innovative features, inviting players to embark on a journey through the peninsula's beauty while seeking both adventure and riches.
| Feature | Description |
| --- | --- |
| Scatter Symbol | The volcano symbol acts as a Scatter, triggering the free spins feature and enhancing potential wins. |
| Wilds | The bear symbol serves as a Wild, substituting for other symbols and contributing to winning combinations. |
| Multipliers | Multipliers enhance winning spins, adding excitement and boosting potential payouts. |
| Gamble Round | Offers a chance to multiply winnings through a card guessing game, appealing to those seeking bigger rewards. |
| Free Spins | Triggered by the Scatter symbol, free spins introduce expanding symbols, amplifying the potential for substantial wins. |
Kamchatka Mobile Compatibility
"Kamchatka" is designed with mobile compatibility in mind, ensuring a seamless gaming experience for players on various mobile devices, including smartphones and tablets. The game's adaptive design optimizes graphics, features, and controls to suit smaller screens and touch interfaces. Whether you're on the move, waiting, or simply relaxing, you can access "Kamchatka" from your mobile device and immerse yourself in the rugged beauty of the peninsula. The intuitive touch controls and user-friendly interface enhance the convenience and accessibility of the mobile gaming experience, allowing players to explore the untamed wilderness of Kamchatka anytime and anywhere.
Helpful Questions for Kamchatka by Endorphina
Learn more and enhance your Kamchatka experience with these helpful questions.
What is the RTP of Kamchatka?
The RTP (Return to Player) of "Kamchatka" by Endorphina is 96%. This means that, on average, players can expect to receive back around 96% of their wagered money over an extended period of gameplay. However, it's important to note that the RTP is a theoretical percentage calculated over many spins and doesn't guarantee specific outcomes for individual gaming sessions. The RTP serves as an indicator of the game's overall payout potential and fairness.
What is the maximum win of Kamchatka?
The specific maximum win of "Kamchatka" by Endorphina was not explicitly specified in the available information. Slot game maximum wins can vary based on factors like bet size, paylines, and bonus features. To get the most accurate and up-to-date information on the maximum win potential of "Kamchatka," I recommend checking the game's official rules, paytable, or any recent updates provided by the game developer or the casino hosting the game. Please note that details like maximum wins can change over time, so always refer to the most current sources for accurate information.
What is the betting range applied at Kamchatka?
The betting range for "Kamchatka" typically falls between 0.03 and 60 credits. This means that players can place bets starting from a minimum of 0.03 credits and go up to a maximum of 60 credits per spin. The wide range accommodates various types of players, from those who prefer smaller bets to those who enjoy higher stakes for potentially bigger wins. However, please note that betting limits and ranges can vary depending on the specific casino or platform where you're playing the game, so it's always a good idea to check the game's rules and the casino's terms before placing bets.

Which game provider has created Kamchatka?
Endorphina, the esteemed game provider behind "Kamchatka," has solidified its presence in the online casino industry by consistently delivering an array of engaging slot games that blend innovation and quality. "Kamchatka" stands as a prime example of their prowess, artfully translating the rugged beauty of the peninsula into immersive gameplay. With its captivating visuals and features like free spins and expanding symbols, the game captures the essence of Endorphina's commitment to crafting memorable gaming experiences. Beyond entertainment, "Kamchatka" exemplifies their ability to bridge real-world inspiration with virtual adventure, showcasing their dedication to creating games that resonate with players through both thematic exploration and substantial rewards.
Is the Kamchatka mobile-firendly?

Yes, "Kamchatka" is designed to be mobile-friendly, ensuring that players can enjoy the game seamlessly on various mobile devices such as smartphones and tablets. The game's responsive design optimizes the graphics, features, and gameplay for smaller screens and touch controls. This mobile compatibility enables players to access "Kamchatka" on the go, providing the flexibility to enjoy the game wherever they choose. Whether you're commuting, relaxing at home, or anywhere else, you can experience the untamed beauty of Kamchatka's landscapes and potential wins from the convenience of your mobile device.
CasinoLandia's Conclusion on Kamchatka
In conclusion, "Kamchatka" by Endorphina offers an exciting escape into the wilderness, encapsulating the rugged beauty of the Kamchatka Peninsula within an immersive slot game. The game's seamless fusion of captivating visuals, engaging features like free spins and expanding symbols, and a commendable RTP delivers an experience that aligns with CasinoLandia's dedication to providing diverse and rewarding gaming options. The theme's uniqueness and the innovative mechanics of "Kamchatka" resonate with the casino's commitment to presenting players with novel and enriching experiences. CasinoLandia is thrilled to showcase this slot, knowing that "Kamchatka" delivers not only entertainment but also a chance to explore the untamed wonders of nature while pursuing the potential for substantial rewards.
Play other slots by Endorphina
Play other Nature Slots