Slot Review
Juicy Gems
Our Rating:
87.73% Gold star
Visitor Rating:
0,00% No star
Times Played:
0 Times Played
TOP CHOICE TO PLAY FOR REAL MONEY
Rated 99.93/100%
welcome bonus
200%/$600 + 100 Free Spins
35x wagering
OTHER TOP CHOICES FOR REAL MONEY PLAY
Quick Facts
Provider:

Provider

The Slot Provider is none other than the company who developed the slot. Simply click on the name of the provider to find our more about it!
Date Launched:

Date Launched

The date when this slot game was launched.
16/05/2022
Theme:

Theme

Theme is the general genre that the the slot could be classified as. One of the elements that makes slot games appealing, A nicely planned popular theme can potentially skyrocket the popularity of an online slot!
Fruits, Gems
Jackpot:

Jackpot

A stand-alone or multi-leveled progressive prize pool that a player can win at a given time, simply by spinning the reels.
Special Symbols:

Special Symbols

The special symbols of a slot are part of its mechanic. Elements such as Wilds, Scatters and regular paying symbols come together to form winning combinations.
Scatters
Review Summary
"Juicy Gems" is a visually enticing and engaging slot game that offers players a taste of colorful excitement. Developed by Evoplay, the game features a delightful array of vibrant fruit symbols set against a visually appealing backdrop. Its straightforward gameplay and user-friendly interface make it accessible to both newcomers and experienced players alike. With a high RTP of 96.11% and the potential for significant wins, the game blends simplicity and potential rewards, providing an immersive experience for those seeking a classic yet captivating slot adventure. "Juicy Gems" proves that sometimes, the simplest pleasures can be the most satisfying, offering a slice of fruity fun and anticipation with every spin of the reels.
Slot Information
Return to Player (RTP):

Return to Player (RTP)

The Return to Player is a statistic that aims to show the player's edge over the casino - the higher this number is the better! We review all slots based on this RTP value so click on the percentage on the right to find our more slots with a similar RTP!
96.11%
Volatility/Variance:

Volatility/Variance

Volatility or Variance is meant to describe the winning potential of a slot game: a high volatility will have you win big but no so often, while a low volatility will let you win frequently, but less.
High
Progressive Slot:

Progressive Slot

A progressive slot is a slot that keep on growing its total possible winning pool; usually linked by a network of slots. It is also known as a jackpot.
Slot Type:

Slot Type

Slots can be categorized as classic, 3D, video slots, etc. Click on the type of slot on the right to see similar types of slots!
Video Slot
Rows:

Rows

Part of the design of the slot, the rows are the horizontal lines that trigger special features when certain paying symbols fall in place.
3
Reels:

Reels

Reels are the vertical lines that are build in the slots architecture; together with the rows they help trigger special winning combinations.
5
Paylines:

Paylines

Paylines, or betting lines, are the pre-determined links of symbols across the rows and reels of a slot. A slot can have anywhere from just 1 payline or up to thousands paylines!
5
Slot Layout:

Slot Layout

The layout of the slot is the way the slot is built, based on the number of rows, reels and paylines.

5

x

3
Pros
Vibrant Visuals
Mobile Compatibility
Rate this Game
No star
Rating: 0,00%
(0 votes)
How would you rate this game?
Click on the star below to submit your rating
Expert's Opinion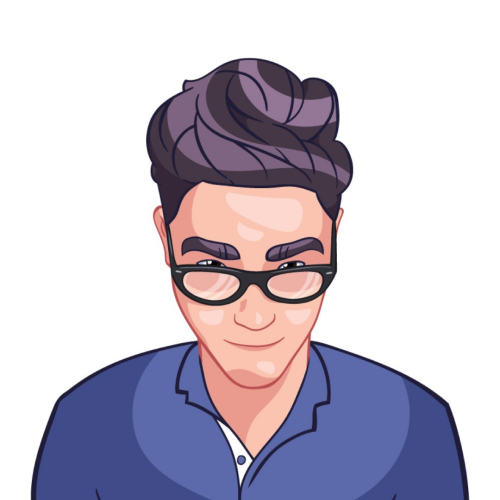 In all honesty, "Juicy Gems" delivers a visually charming and accessible slot experience that caters to a broad spectrum of players. The game's colorful fruit symbols and straightforward gameplay offer a refreshing break from more complex titles, making it an inviting choice for those seeking casual entertainment. The high RTP of 96.11% is a promising aspect, suggesting a fair chance of consistent returns over time. However, the game's high volatility might pose a challenge for some players, as it brings the potential for substantial wins but also the risk of longer periods without significant payouts. While "Juicy Gems" offers a delightful visual treat and the allure of a sizeable maximum win, it might be seen as lacking in terms of intricate features and thematic diversity for those seeking more variety in their slot gaming. Ultimately, the game's simplicity can be its strength, catering to a specific audience looking for straightforward enjoyment, but players should consider their risk tolerance and gameplay preferences before diving into the juicy world it offers.
8.77 /10 by Yordan Gyuzelski
Play Juicy Gems for Real Money
Introducing Juicy Gems
Introducing "Juicy Gems" by Evoplay, a delightful and visually striking addition to the world of online slot games. This creation brings forth a vibrant and mouthwatering gaming experience, featuring a variety of juicy fruits as its central theme. Evoplay's meticulous attention to detail shines through in the game's graphics, which are rich in color and texture, making each fruit symbol practically pop off the screen. Beyond its enticing visuals, "Juicy Gems" offers a straightforward and engaging gameplay experience suitable for both new and seasoned players. With its user-friendly interface, players can easily navigate through the game's mechanics, while the potential for exciting wins adds an extra layer of thrill to every spin. The inclusion of special features such as wild symbols and bonus rounds further elevates the game's entertainment value. In a world where simplicity and enjoyment often go hand in hand, "Juicy Gems" stands as a shining example of how classic slot themes can be reimagined with modern flair, promising players a delectable adventure in every spin.
Juicy Gems Volatility and RTP
"Juicy Gems" is a slot game that offers an intriguing blend of high volatility and a competitive Return to Player (RTP) rate of 96.11%. The high volatility nature of the game means that players can expect less frequent but potentially larger wins, adding an element of excitement and unpredictability to the gameplay.
The RTP of 96.11% signifies that, on average, players can anticipate receiving back approximately 96.11% of their wagered amount over an extended period of gameplay. However, it's important to note that the RTP is calculated over the long term and individual gaming sessions can deviate significantly from this average.
This combination of high RTP and high volatility in "Juicy Gems" presents a gaming experience where players have the chance to chase substantial rewards, even though there might be fluctuations in their short-term outcomes. As with any casino game, responsible play is key to enjoying the entertainment value while keeping in mind the inherent element of luck involved.
The Paytable of Juicy Gems
"The Paytable of Juicy Gems" serves as a visual feast for players, showcasing a delightful array of colorful and delicious fruit symbols that correspond to various payouts. With meticulous attention to detail, the paytable outlines the hierarchy of wins, ranging from the familiar classics like cherries and lemons to the more rewarding symbols like watermelons and grapes. This engaging presentation not only provides insight into potential payouts but also adds to the overall charm of the game's theme. As players spin the reels in search of winning combinations, consulting the paytable becomes a tantalizing experience, allowing them to anticipate the rewards that each spin might bring. Whether it's the simple joy of aligning symbols or the thrill of hitting higher-paying combinations, "The Paytable of Juicy Gems" transforms the slot into a visual and financial delight, keeping players engaged and excited with each spin of the reels.
The Symbols of Juicy Gems
The symbols of "Juicy Gems" are a colorful assortment of luscious fruits that burst with vibrancy and flavor, encapsulating the game's theme of freshness and delight.
x5 = 1000x
x4 = 200x
x3 = 20x
x5 = 20x
x4 = 10x
x3 = 2x
x5 = 100x
x4 = 50x
x3 = 10x
x5 = 100x
x4 = 50x
x3 = 10x
x5 = 50x
x4 = 10x
x3 = 4x
x5 = 50x
x4 = 10x
x3 = 4x
x5 = 50x
x4 = 10x
x3 = 4
x2 = 1x
Juicy Gems Features
"Juicy Gems" is a game that offers a tantalizing array of features designed to enhance the player experience and maximize excitement. The inclusion of scatter symbols adds an extra layer of thrill, with these symbols triggering various bonuses and free spins rounds, potentially leading to bigger wins. The auto play and turbo play options provide convenience and a faster pace of play for those seeking a dynamic gaming session. The bonus round, a highlight of the game, introduces the "Hold and Spin" mechanic, where players can accumulate valuable gems, and the "Lock It Link" feature, which can lead to impressive rewards. These features elevate the gameplay, inviting players to engage in a game that balances strategy, luck, and entertainment. "Juicy Gems" proves to be more than just a visual delight; it's a slot game that offers an enticing fusion of features designed to keep players engaged and rewarded throughout their gaming journey.
| Feature | Description |
| --- | --- |
| Scatter Symbols | These symbols can trigger bonus rounds and free spins, adding an element of excitement and potential for wins. |
| Auto Play | The auto play feature allows players to automate spins, providing convenience for continuous gameplay. |
| Turbo Play | Turbo play speeds up the game's animations and outcomes, catering to players who prefer a faster pace of play. |
| Bonus Round | The bonus round introduces the "Hold and Spin" mechanic and the "Lock It Link" feature, offering unique rewards. |
| Hold and Spin | A special mechanic in the bonus round where players can accumulate valuable gems for potentially bigger wins. |
| Lock It Link | A feature within the bonus round that can lead to impressive rewards by linking and locking symbols. |
Juicy Gems Mobile Compatibility
"Juicy Gems" ensures a seamless and enjoyable gaming experience for players on the go, thanks to its impeccable mobile compatibility. Whether accessed on smartphones or tablets, the game's adaptive design ensures that players can savor the vibrant graphics, enticing symbols, and exciting features on screens of varying sizes. The touch controls are intuitive and responsive, allowing players to effortlessly spin the reels, adjust settings, and engage with the game's bonuses. With mobile compatibility at the forefront, "Juicy Gems" invites players to carry the thrill of the game in their pockets, offering the same level of excitement and potential rewards as the desktop version, all conveniently available whenever and wherever they choose to play.
Helpful Questions for Juicy Gems by Evoplay
Learn more and enhance your Juicy Gems experience with these helpful questions.
What is the RTP of the Juicy Gems?
The RTP (Return to Player) of "Juicy Gems" is 96.11%. This percentage indicates that, on average, players can expect to receive back around 96.11% of their wagered amount over an extended period of playing the game. However, it's important to note that the RTP is a theoretical value calculated over the long term and individual gaming sessions can significantly deviate from this average.
What is the maximum win of Juicy Gems?
The maximum win potential in "Juicy Gems" is approximately 555,500 units, promising the chance for substantial rewards to players who manage to achieve winning combinations and unlock the game's various features. It's important to note that this figure is an estimation and individual gaming outcomes can vary widely. Nevertheless, the allure of reaching this significant potential win adds an exciting layer of anticipation to the gameplay, enticing players to spin the reels in hopes of hitting the jackpot.
What is the betting range applied at Juicy Gems?
The betting range in "Juicy Gems" caters to a wide spectrum of players, allowing for diverse wagering preferences. With a minimum bet of 0.1 units, the game invites cautious players and newcomers to enjoy its colorful reels without a significant initial investment. On the other end of the spectrum, the maximum bet of 75 units accommodates those seeking higher stakes and the potential for more substantial winnings. This flexible range ensures that players can tailor their bets to their comfort levels, making "Juicy Gems" an inclusive and engaging choice for a broad audience of players with varying strategies and budgets.

Which game provider has created Juicy Gems?
"Juicy Gems" is crafted by Evoplay, a reputable and innovative game provider in the online casino industry. Evoplay is known for its commitment to creating visually striking and engaging slot games that offer unique themes and exciting gameplay features. With "Juicy Gems," Evoplay continues to showcase its expertise by delivering a game that combines vibrant graphics, immersive gameplay, and the potential for substantial rewards, creating an experience that resonates with players seeking both entertainment and the thrill of winning.
Is Juicy Gems mobile-firendly?
Absolutely, "Juicy Gems" is designed with mobile-friendliness in mind, ensuring that players can enjoy the game seamlessly on various mobile devices. The game's responsive design adapts the graphics, animations, and user interface to different screen sizes and orientations, providing a smooth and enjoyable experience on smartphones and tablets. Whether you're using iOS or Android devices, you can engage with the vibrant visuals and exciting features of "Juicy Gems" without any compromise. This mobile compatibility allows players to carry the excitement of the game in their pockets and enjoy it wherever and whenever they desire.
CasinoLandia's Conclusion on Juicy Gems
From our perspective,  "Juicy Gems" presents an enticing and visually captivating addition to our diverse collection of slot games. Evoplay's dedication to creating engaging gameplay experiences shines through in this game, with its vibrant graphics, immersive fruit-themed symbols, and exciting features like scatter symbols and bonus rounds. The competitive RTP of 96.11% and the potential for a maximum win of approximately 555,500 units make "Juicy Gems" an appealing choice for players seeking both entertainment and the prospect of substantial rewards. The game's mobile compatibility further enhances its accessibility, allowing players to enjoy the game's vibrant atmosphere and engaging gameplay on a variety of devices. Overall, "Juicy Gems" holds the promise of a delectable gaming adventure, making it a valuable addition to our selection of casino offerings and an invitation for players to indulge in a virtual feast of fun and potential riches.
Play other slots by Evoplay
Play other Fruits Slots