Slot Review
Golden Ox
Our Rating:
87.73% Gold star
Visitor Rating:
0,00% No star
Times Played:
0 Times Played
TOP CHOICE TO PLAY FOR REAL MONEY
Rated 99.93/100%
welcome bonus
200%/$600 + 100 Free Spins
35x wagering
OTHER TOP CHOICES FOR REAL MONEY PLAY
Quick Facts
Provider:

Provider

The Slot Provider is none other than the company who developed the slot. Simply click on the name of the provider to find our more about it!
Date Launched:

Date Launched

The date when this slot game was launched.
02/02/2021
Theme:

Theme

Theme is the general genre that the the slot could be classified as. One of the elements that makes slot games appealing, A nicely planned popular theme can potentially skyrocket the popularity of an online slot!
Angel, Asian, Birds, Flowers, Gold, Oriental
Jackpot:

Jackpot

A stand-alone or multi-leveled progressive prize pool that a player can win at a given time, simply by spinning the reels.
Special Symbols:

Special Symbols

The special symbols of a slot are part of its mechanic. Elements such as Wilds, Scatters and regular paying symbols come together to form winning combinations.
Multipliers, Scatters, Wilds
Review Summary
"Golden Ox" is a captivating online slot game created by Endorphina that seamlessly marries traditional Chinese aesthetics with modern gaming dynamics. This visually stunning game invites players to embark on a journey of luck and fortune, featuring intricate artwork that graces the reels and an engaging interface that immerses players into the theme. The slot offers an exciting blend of features, including multipliers, scatter symbols, wilds, free spins, and a gamble round, which collectively create a dynamic and thrilling gameplay experience. With its high volatility and a competitive RTP of 96%, "Golden Ox" caters to a wide spectrum of players, from those who seek high-risk rewards to those who prefer steadier returns. Its mobile-friendly design ensures that players can enjoy the excitement and potential rewards of "Golden Ox" wherever they go. Whether you're drawn by the allure of traditional symbolism or the excitement of big wins, "Golden Ox" offers an enticing adventure on every spin.
Slot Information
Return to Player (RTP):

Return to Player (RTP)

The Return to Player is a statistic that aims to show the player's edge over the casino - the higher this number is the better! We review all slots based on this RTP value so click on the percentage on the right to find our more slots with a similar RTP!
96%
Volatility/Variance:

Volatility/Variance

Volatility or Variance is meant to describe the winning potential of a slot game: a high volatility will have you win big but no so often, while a low volatility will let you win frequently, but less.
High
Progressive Slot:

Progressive Slot

A progressive slot is a slot that keep on growing its total possible winning pool; usually linked by a network of slots. It is also known as a jackpot.
Slot Type:

Slot Type

Slots can be categorized as classic, 3D, video slots, etc. Click on the type of slot on the right to see similar types of slots!
Video Slot
Rows:

Rows

Part of the design of the slot, the rows are the horizontal lines that trigger special features when certain paying symbols fall in place.
4
Reels:

Reels

Reels are the vertical lines that are build in the slots architecture; together with the rows they help trigger special winning combinations.
5
Paylines:

Paylines

Paylines, or betting lines, are the pre-determined links of symbols across the rows and reels of a slot. A slot can have anywhere from just 1 payline or up to thousands paylines!
50
Slot Layout:

Slot Layout

The layout of the slot is the way the slot is built, based on the number of rows, reels and paylines.

5

x

4
Pros
Engaging Theme
High Volatility
Mobile Compatibility
Cons
Varied Payouts
Gamble Round Risk
Rate this Game
No star
Rating: 0,00%
(0 votes)
How would you rate this game?
Click on the star below to submit your rating
Expert's Opinion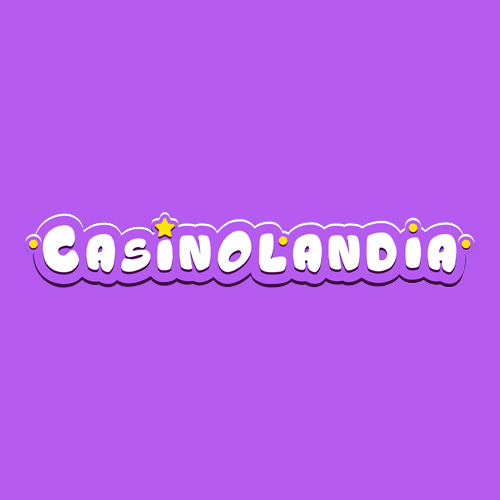 In my honest opinion, "Golden Ox" by Endorphina offers a visually captivating and thematically rich slot experience that merges traditional aesthetics with modern gameplay. The incorporation of intricate Chinese symbolism is commendable, creating an immersive atmosphere. The inclusion of various features like multipliers, free spins, and a gamble round adds an exciting layer to the gameplay, enhancing the potential for rewarding moments. However, the high volatility might not be suitable for everyone, as it entails the risk of substantial losses during less fortunate spins. The competitive 96% RTP is a positive aspect, offering a promise of consistent returns over time. While the game's mobile compatibility ensures convenience, the complexity of features might be overwhelming for players seeking a more straightforward experience. Overall, "Golden Ox" caters to those who enjoy both cultural aesthetics and high-risk gaming, but individuals with a preference for lower volatility or simpler gameplay might want to consider their options carefully.
8.77 /10 by CasinoLandia
Play Golden Ox for Real Money
Introducing Golden Ox
Introducing "Golden Ox" by Endorphina – a captivating fusion of tradition and innovation in the realm of online slot games. This visually striking title encapsulates the essence of ancient Chinese symbolism, drawing players into a world of fortune and excitement. The meticulous design and intricate artwork on the reels immediately catch the eye, setting the stage for an engaging gaming experience. With an array of features such as multipliers, scatter symbols, wilds, free spins, and a gamble round, "Golden Ox" offers a well-rounded mix of gameplay dynamics to keep players entertained and intrigued. Its high volatility coupled with a competitive 96% RTP rate caters to a diverse audience, from risk-takers seeking big wins to those who appreciate steadier returns. As a mobile-friendly game, "Golden Ox" ensures that players can explore its treasures anytime, anywhere. Whether you're drawn by the allure of ancient symbolism or the thrill of potential jackpots, "Golden Ox" promises an unforgettable journey through the reels.
Golden Ox Volatility and RTP
"Golden Ox" presents an intriguing blend of volatility and RTP that shapes its gameplay dynamics. With a commendable 96% Return to Player (RTP) rate, players can expect a competitive payout over the long term. For every 100 units wagered, the game is designed to return 96 units, providing a fair chance at consistent returns.
However, what truly sets "Golden Ox" apart is its high volatility. This means that the game tends to produce fewer frequent wins, but when wins do occur, they can be notably substantial. This aspect caters to players who are comfortable with a higher level of risk, as larger payouts can be achieved during favorable spins.
Navigating the high volatility demands a balanced approach, as the thrill of substantial wins is coupled with the potential for periods of fewer returns. Adapting betting strategies and managing bankroll efficiently can enhance the experience, making "Golden Ox" a game of both strategic calculation and anticipation of potential big rewards. In summary, the combination of a 96% RTP and high volatility in "Golden Ox" offers an exhilarating ride for players seeking excitement and substantial payouts, while understanding the risks involved.
The Paytable of Golden Ox
The paytable of "Golden Ox" provides a captivating visual representation of the game's thematic elements and potential rewards. It serves as a guide to the various symbols that populate the reels, each meticulously designed to encapsulate the essence of the game's traditional Chinese theme. The paytable showcases the diverse range of symbols, each with its unique payout value, offering players an insight into the potential rewards for landing winning combinations. This balance between lower-paying symbols that provide consistent wins and higher-paying symbols promising substantial payouts creates an engaging and strategic dynamic. By referring to the paytable, players can make informed decisions, strategizing their spins to maximize their chances of uncovering the most lucrative combinations and unlocking the game's exciting features. In "Golden Ox," the paytable isn't just a reference—it's a window into the game's treasures and a strategic tool to navigate the reels with anticipation and purpose.
The Symbols of Golden Ox
The symbols in "Golden Ox" are a visually captivating blend of traditional Chinese motifs and contemporary slot elements, creating an engaging and thematic gameplay experience.

x5 = € 400
x4 = € 200
x3 = € 60
x2 = € 20

x5 = € 300
x4 = € 200
x3 = € 60
x2 = € 20

x5 = € 300
x4 = € 200
x3 = € 60
x2 = € 20

x5 = € 300
x4 = € 100
x3 = € 40

x5 = € 300
x4 = € 100
x3 = € 40

x5 = € 200
x4 = € 80
x3 = € 40

x5 = € 200
x4 = € 80
x3 = € 40

x5 = € 200
x4 = € 60
x3 = € 20

x5 = € 200
x4 = € 60
x3 = € 20

x5 = € 200
x4 = € 40
x3 = € 20

x5 = € 200
x4 = € 40
x3 = € 20

Golden Ox Features
"Golden Ox" is adorned with a rich tapestry of features that heighten the excitement of gameplay. The inclusion of multipliers adds a dynamic multiplier value to potential wins, enhancing the overall payout potential. The scatter symbol introduces an element of anticipation, triggering the game's coveted free spins round when landed in the right configuration. Wild symbols make appearances, seamlessly substituting for other symbols to create winning combinations and increasing the chances of success. The auto play function brings convenience to the gameplay, allowing players to set automatic spins based on predefined settings. The thrill of free spins adds an extra layer of excitement, offering more opportunities to secure substantial rewards. For those seeking a touch of risk, the gamble round invites players to wager their winnings on a game of chance, potentially doubling their rewards. The amalgamation of these features in "Golden Ox" not only creates an immersive gaming experience but also offers a range of strategic choices, catering to a diverse array of players and playstyles.
| Feature | Description |
| --- | --- |
| Multiplier | Multipliers enhance winnings by applying a certain multiplier value to the payout, amplifying potential rewards. |
| Scatter Symbol | The scatter symbol triggers special features, often free spins or bonuses, when a certain number is landed. |
| Wilds | Wild symbols substitute for other symbols to complete winning combinations, increasing chances of successful spins. |
| Auto Play | Auto play lets players automate a series of spins, according to preset settings, for a smoother gameplay experience. |
| Free Spins | Landing the required number of scatter symbols triggers a set of free spins, providing extra opportunities for wins. |
| Gamble Round | The gamble round allows players to wager their winnings on a chance-based game for a potential doubling of rewards. |
Golden Ox Mobile Compatibility
"Golden Ox" boasts excellent mobile compatibility, ensuring a seamless and enjoyable gaming experience on various mobile devices. The game's responsive design adapts smoothly to different screen sizes and orientations, maintaining the visual and functional integrity of the gameplay. Whether you're using a smartphone or a tablet, the user interface remains intuitive and easy to navigate, and all the game's features, symbols, and animations are optimized for mobile play. With the convenience of mobile compatibility, you can spin the reels of "Golden Ox" and immerse yourself in its exciting world of fortune and adventure no matter where you are.
Helpful Questions for Golden Ox by Endorphina
Learn more and enhance your Golden Ox experience with these helpful questions.
What is the RTP of Golden Ox?
The Return to Player (RTP) rate of "Golden Ox" is 96%. This means that, on average, the game is designed to return 96% of the total wagers made by players back to them over time. Keep in mind that RTP is a theoretical value calculated over a long period, and individual gaming sessions can deviate significantly from this average.
What is the maximum win of Golden Ox?
The maximum win of "Legendary Sumo," a slot game by Endorphina, is approximately 10,000 times your bet. This means that if you were to bet a certain amount and hit the highest possible win combination, your payout could be up to 10,000 times the amount you wagered. It's important to note that actual winnings can vary based on your bet size, the specific winning combination, and other factors within the game.
What is the betting range applied at Golden Ox?
In "Golden Ox" by Endorphina, the betting range typically falls within the range of 0.5 to 50 credits. This means that players can place bets starting from a minimum of 0.5 credits up to a maximum of 50 credits per spin. The specific betting limits might vary depending on the casino platform where you're playing the game. Always check the game's rules and the casino's terms to confirm the exact betting range available to you.

Which game provider has created Golden Ox?
Endorphina stands out as a reputable game provider renowned for its innovative online slot games, and "Golden Ox" exemplifies their commitment to creativity and quality. Integrating captivating themes with engaging features, Endorphina crafts visually impressive games that seamlessly combine tradition with modern gameplay mechanics. "Golden Ox" is a prime example, blending traditional Chinese symbolism with exciting elements like multipliers, free spins, and bonus rounds. Endorphina's dedication to mobile compatibility ensures a smooth gaming experience on various devices, while their commitment to transparency shines through with readily available information on RTP rates and volatility. With a diverse portfolio catering to various preferences, Endorphina continues to leave a significant mark on the online casino industry, captivating players worldwide with their memorable creations.
Is the Golden Ox mobile-firendly?
Yes, "Golden Ox" by Endorphina is mobile-friendly. The game is designed to be compatible with various mobile devices, including smartphones and tablets. Its responsive design ensures that the game's graphics, user interface, and features adapt seamlessly to different screen sizes and orientations. This allows players to enjoy the captivating gameplay and exciting features of "Golden Ox" on the go, providing a convenient and engaging mobile gaming experience.
CasinoLandia's Conclusion on Golden Ox
In conclusion, "Golden Ox" by Endorphina emerges as a captivating and immersive slot game that encapsulates the essence of traditional Chinese symbolism while infusing it with modern gaming excitement. The visually stunning graphics and meticulously designed interface immediately draw players into a world of fortune and adventure. With its enticing features, including multipliers, free spins, and a gamble round, players are presented with a balanced blend of risk and reward, enhancing the overall gameplay experience. The game's high volatility and competitive 96% RTP rate cater to a diverse range of players, appealing to both those who enjoy thrilling high-risk scenarios and those seeking steady, consistent returns. As a mobile-friendly slot, "Golden Ox" ensures that players can indulge in its excitement anytime, anywhere. From its thematic elements to its engaging mechanics, "Golden Ox" aligns seamlessly with CasinoLandia's commitment to providing top-notch gaming experiences, making it a noteworthy addition to their lineup of captivating slot titles.
Play other slots by Endorphina
Play other Angel Slots