Slot Review
Gladiators
Our Rating:
87.73% Gold star
Visitor Rating:
0,00% No star
Times Played:
0 Times Played
TOP CHOICE TO PLAY FOR REAL MONEY
Rated 99.93/100%
welcome bonus
200%/$600 + 100 Free Spins
35x wagering
OTHER TOP CHOICES FOR REAL MONEY PLAY
Quick Facts
Provider:

Provider

The Slot Provider is none other than the company who developed the slot. Simply click on the name of the provider to find our more about it!
Date Launched:

Date Launched

The date when this slot game was launched.
15/12/2015
Theme:

Theme

Theme is the general genre that the the slot could be classified as. One of the elements that makes slot games appealing, A nicely planned popular theme can potentially skyrocket the popularity of an online slot!
Cartoons, Gladiator
Jackpot:

Jackpot

A stand-alone or multi-leveled progressive prize pool that a player can win at a given time, simply by spinning the reels.
Special Symbols:

Special Symbols

The special symbols of a slot are part of its mechanic. Elements such as Wilds, Scatters and regular paying symbols come together to form winning combinations.
Wilds
Review Summary
Gladiators, a creation by Endorphina, invites players to relive the epic battles of ancient Rome's arena in a captivating online slot. With meticulously designed symbols portraying gladiators, weapons, and the iconic Colosseum, the game immerses players in the heart of historical grandeur. The 96% RTP and high volatility promise a gaming experience that combines reasonable returns with the potential for significant wins, catering to a wide spectrum of players. Featuring wilds, a bonus round, gamble round, and free spins, Gladiators offers an immersive gameplay experience enriched with excitement and historical authenticity. While the specific maximum win isn't disclosed, the allure of substantial payouts adds an extra layer of thrill. With its mobile compatibility, Gladiators ensures that players can embark on a journey into the past on various devices, whether seeking a taste of history or the thrill of rewarding gameplay.
Slot Information
Return to Player (RTP):

Return to Player (RTP)

The Return to Player is a statistic that aims to show the player's edge over the casino - the higher this number is the better! We review all slots based on this RTP value so click on the percentage on the right to find our more slots with a similar RTP!
96%
Volatility/Variance:

Volatility/Variance

Volatility or Variance is meant to describe the winning potential of a slot game: a high volatility will have you win big but no so often, while a low volatility will let you win frequently, but less.
High
Progressive Slot:

Progressive Slot

A progressive slot is a slot that keep on growing its total possible winning pool; usually linked by a network of slots. It is also known as a jackpot.
Slot Type:

Slot Type

Slots can be categorized as classic, 3D, video slots, etc. Click on the type of slot on the right to see similar types of slots!
Video Slot
Rows:

Rows

Part of the design of the slot, the rows are the horizontal lines that trigger special features when certain paying symbols fall in place.
3
Reels:

Reels

Reels are the vertical lines that are build in the slots architecture; together with the rows they help trigger special winning combinations.
5
Paylines:

Paylines

Paylines, or betting lines, are the pre-determined links of symbols across the rows and reels of a slot. A slot can have anywhere from just 1 payline or up to thousands paylines!
21
Slot Layout:

Slot Layout

The layout of the slot is the way the slot is built, based on the number of rows, reels and paylines.

5

x

3
Pros
Reasonable RTP
Mobile Compatibility
Rate this Game
No star
Rating: 0,00%
(0 votes)
How would you rate this game?
Click on the star below to submit your rating
Expert's Opinion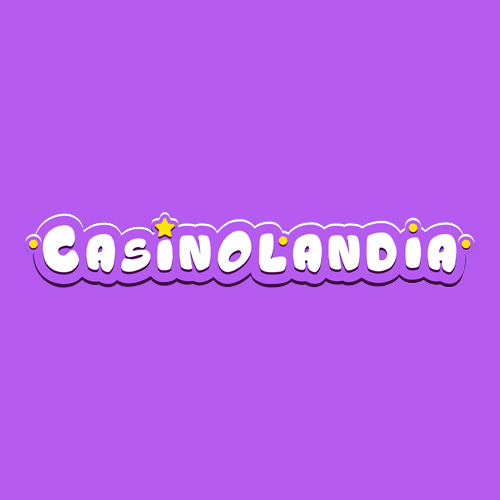 In my honest opinion, Gladiators by Endorphina delivers a compelling journey into the ancient world of Roman battles, capturing the essence of historical arena combat with its intricate symbols and thematic elements. The high volatility adds an element of suspense and potential for substantial wins, catering to those who seek the thrill of uncertainty. The game's inclusion of diverse features, like wilds, a bonus round, and free spins, adds depth to the gameplay, making every spin engaging. However, the absence of a specified maximum win and the high volatility might not be suitable for players seeking a more predictable and balanced gaming experience. The historical theme is a unique draw, but its appeal may vary depending on individual preferences. Overall, Gladiators presents an opportunity to relive history while chasing impressive rewards, but players should consider their risk appetite and gaming style before entering the arena.
8.77 /10 by CasinoLandia
Play Gladiators for Real Money
Introducing Gladiators
Introducing "Gladiators"  by Endorphina – a captivating journey back in time to the grandeur and spectacle of ancient Roman arenas. This online slot game transports players to a world of heroic combat and epic battles, where gladiators rise to face each other for honor and glory. With meticulously designed symbols depicting warriors, weapons, and the iconic Colosseum, "Gladiators" immerses players in the heart of ancient Rome's fierce competitions. The game's impressive visuals and authentic soundscapes create an atmosphere that captures the excitement and tension of the arena. As the reels spin, players have the opportunity to win significant rewards, unleashing the thrill of victory in the midst of battle. With its engaging gameplay, rich historical theme, and potential for impressive payouts, "Gladiators" stands as a testament to Endorphina's dedication to creating immersive and exciting slot experiences that transport players to different eras and worlds.
Gladiators Volatility and RTP
"Gladiators" by Endorphina offers an intriguing combination of volatility and Return to Player (RTP) that adds depth and excitement to the gameplay. With a solid RTP of 96%, players can anticipate reasonable returns on their wagers over time. This means that, on average, for every $100 wagered, the game is designed to pay back $96 to players, providing a fair and engaging gaming experience.
What sets "Gladiators" apart is its high volatility, a hallmark of the game's intensity. High volatility implies that wins might be less frequent, but when they do occur, they tend to be more substantial. In the context of "Gladiators," this means players can experience moments of suspense and anticipation as they await those significant winning combinations that can result in impressive payouts. However, players should also be prepared for periods when the reels might not yield frequent wins.
The pairing of a 96% RTP and high volatility creates a gaming experience that can be both thrilling and unpredictable. "Gladiators" not only offers historical immersion but also keeps players engaged through its potential for remarkable rewards. It's essential to approach the game with a balanced perspective, understanding that while substantial wins are possible, they might not happen as frequently as in lower volatility games. As with any slot game, responsible gaming practices remain key.
The Paytable of Gladiators
The paytable of "Gladiators" paints a vivid picture of the fierce battles and grandeur of ancient Rome, showcasing meticulously designed symbols that embody the spirit of the gladiatorial arena. Each symbol, from gladiators and weapons to the iconic Colosseum, carries distinct values that signify potential rewards for players. The paytable not only visually enhances the historical theme of the game but also serves as a guide to the potential payouts players can achieve. As the reels spin, consulting the paytable provides insight into the significance of each symbol, creating an atmosphere of anticipation and excitement as players strive to land winning combinations reminiscent of the glory days of Rome. The intricate details and value associations within the paytable add a layer of strategy to the gameplay of "Gladiators," inviting players to master the art of the arena and emerge victorious.
The Symbols of Gladiators
The symbols in "Gladiators" are a visual homage to the ancient Roman arena, featuring gladiators, weapons, and the iconic Colosseum, which collectively immerse players in the epic battles and grandeur of historical battles.

x5 = € 15,000
x4 = € 2,500
x3 = € 500

x5 = € 5,000
x4 = € 1,250
x3 = € 375

x5 = € 5,000
x4 = € 1,250
x3 = € 375

x5 = € 2,500
x4 = € 500
x3 = € 250

x5 = € 2,500
x4 = € 500
x3 = € 250

x5 = € 1,250
x4 = € 375
x3 = € 75
x5 = € 625
x4 = € 150
x3 = € 50

x5 = € 625
x4 = € 150
x3 = € 50

x5 = € 500
x4 = € 75
x3 = € 25

x5 = € 500
x4 = € 75
x3 = € 25
Gladiators Features
"Gladiators" boasts an array of captivating features that bring the grandeur of ancient Rome's arenas to life. With wild symbols embodying fierce gladiators, the game adds an element of unpredictability by substituting for other symbols. The bonus round intensifies gameplay as players select their gladiators and unveil rewards in simulated battles. An enticing gamble round lets players test their luck in card predictions for a chance to double their winnings. The immersive free spins feature plunges players into gladiatorial action with stacked wilds, promising exhilarating battles and substantial payouts. Additionally, the auto play function offers convenience, enabling players to enjoy the historical spectacle hands-free. These features interweave seamlessly to create an engaging and multifaceted experience, transporting players to the heart of ancient Rome's thrilling battles with every spin.
| Feature | Description |
| --- | --- |
| Wild Symbols | Gladiators act as wild symbols, substituting for other symbols to potentially create winning combinations. |
| Bonus Round | Players choose gladiators and engage in simulated battles to uncover hidden rewards, adding excitement to the gameplay. |
| Gamble Round | A card prediction game where players can double their winnings by correctly guessing the outcome, testing their luck. |
| Free Spins | Immersive feature with stacked wilds, placing players in intense gladiatorial battles for increased chances of winning. |
| Auto Play | Auto play function enables automated spins, allowing players to experience the game hands-free while enjoying the action. |
Gladiators Mobile Compatibility
"Gladiators" has been meticulously designed to ensure seamless compatibility with mobile devices, providing players with the opportunity to engage in the thrilling world of ancient Roman battles on the go. The game's user interface, graphics, and controls have been optimized to suit various mobile devices, including smartphones and tablets running on both iOS and Android platforms. This means that whether you're waiting for an appointment, traveling, or simply prefer the convenience of mobile gameplay, "Gladiators" is readily accessible, allowing you to immerse yourself in epic battles and captivating features wherever you are. The game's mobile compatibility ensures that the excitement of the arena is just a tap away, providing an immersive experience at your fingertips.
Helpful Questions for Gladiators by Endorphina
Learn more and enhance your Gladiators experience with these helpful questions.
What is the RTP of Gladiators?
The Return to Player (RTP) of Gladiators is 96%. This percentage represents the average amount of money that players can expect to receive back from their wagers over an extended period of gameplay. In the case of Gladiators, for every $100 wagered, the game is designed to pay back an average of $96 in winnings. While the RTP provides valuable insight into the potential returns, it's essential to remember that individual gaming sessions can vary due to the inherent randomness of slot games. The 96% RTP in Gladiators underscores the game's commitment to providing a fair and engaging experience for players, aligning with industry standards.
What is the maximum win of Gladiators?
The exact maximum win value for Gladiators is not specified in the game's information. The potential maximum win can depend on various factors, including bet size, winning combinations, and the game's mechanics. Generally, in slot games like Gladiators, the maximum win can be substantial, often reaching several thousand times the initial bet. However, since the specific maximum win isn't provided in the game's details, players may discover the excitement of potential rewards by exploring the game's features and gameplay firsthand.
What is the betting range applied at Gladiators?
In Gladiators, the betting range spans from a minimum of 0.01 to a maximum of 105. This range accommodates a diverse range of players with different wagering preferences, allowing both cautious players and high rollers to find a suitable betting amount. Whether you're looking for extended gameplay with smaller bets or aiming to maximize potential wins with higher stakes, Gladiators offers a flexible range that caters to various player strategies and comfort levels.

Which game provider has created Gladiators?
Jetsetter was skillfully crafted by the renowned game provider Endorphina. With a reputation for creating immersive and visually stunning slot games, Endorphina has established itself as a prominent player in the online casino gaming industry. Jetsetter stands as a testament to the company's dedication to producing captivating and engaging titles that transport players into unique worlds. Endorphina's commitment to quality is evident in every aspect of Jetsetter, from its opulent graphics and thematic symbols to its innovative features and seamless gameplay. As a developer known for pushing the boundaries of creativity and entertainment, Endorphina has undoubtedly left its mark on the gaming landscape with Jetsetter and other impressive offerings.
Is the Gladiators mobile-firendly?
Gladiators is a creation of Endorphina, a prominent game provider in the online casino industry known for its innovation, engaging themes, and captivating gameplay experiences. Endorphina has built a reputation for delivering high-quality slots that combine cutting-edge technology with creativity. With Gladiators, Endorphina takes players on a journey to ancient Rome's gladiatorial battles, crafting an immersive and visually striking slot that captures the grandeur and excitement of the arena. The game reflects Endorphina's commitment to detail, evident in the meticulous design of symbols and the thematic elements that make the gameplay experience truly authentic. Endorphina's dedication to delivering unique and thrilling gaming experiences shines through in Gladiators, making it a standout addition to their portfolio of games.
CasinoLandia's Conclusion on Gladiators
In conclusion, Gladiators by Endorphina stands as a testament to the grandeur of ancient Rome's arena battles, offering players a captivating journey into history through its immersive visuals and engaging features. With its 96% RTP and high volatility, the game promises both reasonable returns and the potential for substantial wins, appealing to players with varying risk preferences. The diverse range of features, including wilds, a bonus round, gamble round, and free spins, adds depth and excitement to the gameplay, immersing players in the thrill of the arena. Although the exact maximum win isn't specified, the game's potential for impressive payouts adds to its allure. CasinoLandias recognizes Gladiators as a commendable addition, combining historical authenticity with entertaining gameplay for an all-encompassing slot experience. Its mobile compatibility further enhances accessibility, allowing players to relive the glory of the arena wherever they choose. All in all, Gladiators offers a riveting gaming adventure that blends history, entertainment, and the potential for rewarding victories.
Play other slots by Endorphina
Play other Cartoons Slots