Slot Review
Geisha
Our Rating:
87.73% Gold star
Visitor Rating:
0,00% No star
Times Played:
0 Times Played
TOP CHOICE TO PLAY FOR REAL MONEY
Rated 99.93/100%
welcome bonus
200%/$600 + 100 Free Spins
35x wagering
OTHER TOP CHOICES FOR REAL MONEY PLAY
Quick Facts
Provider:

Provider

The Slot Provider is none other than the company who developed the slot. Simply click on the name of the provider to find our more about it!
Date Launched:

Date Launched

The date when this slot game was launched.
20/08/2015
Theme:

Theme

Theme is the general genre that the the slot could be classified as. One of the elements that makes slot games appealing, A nicely planned popular theme can potentially skyrocket the popularity of an online slot!
Geisha, Historical
Jackpot:

Jackpot

A stand-alone or multi-leveled progressive prize pool that a player can win at a given time, simply by spinning the reels.
Special Symbols:

Special Symbols

The special symbols of a slot are part of its mechanic. Elements such as Wilds, Scatters and regular paying symbols come together to form winning combinations.
Expanding, Wilds
Review Summary
"Geisha" by Endorphina presents players with an enchanting glimpse into the captivating world of traditional Japanese culture. The game transports players to serene landscapes adorned with delicate cherry blossoms and introduces them to the elegance of Geishas, graceful dancers who embody the allure of the past. With its 96% RTP and high volatility, the game offers a balance between potential returns and excitement, catering to different player preferences. Meticulously designed symbols, including Geishas and fans, evoke the ambiance of Japan's cultural heritage, while features like expanding symbols, wilds, and free spins add depth to the gameplay. The absence of a specific maximum win might intrigue players with the anticipation of substantial rewards. "Geisha" encapsulates the harmony of tradition and entertainment, creating an engaging experience that resonates with those seeking both cultural immersion and rewarding gameplay on the tranquil reels.
Slot Information
Return to Player (RTP):

Return to Player (RTP)

The Return to Player is a statistic that aims to show the player's edge over the casino - the higher this number is the better! We review all slots based on this RTP value so click on the percentage on the right to find our more slots with a similar RTP!
96%
Volatility/Variance:

Volatility/Variance

Volatility or Variance is meant to describe the winning potential of a slot game: a high volatility will have you win big but no so often, while a low volatility will let you win frequently, but less.
High
Progressive Slot:

Progressive Slot

A progressive slot is a slot that keep on growing its total possible winning pool; usually linked by a network of slots. It is also known as a jackpot.
Slot Type:

Slot Type

Slots can be categorized as classic, 3D, video slots, etc. Click on the type of slot on the right to see similar types of slots!
Video Slot
Rows:

Rows

Part of the design of the slot, the rows are the horizontal lines that trigger special features when certain paying symbols fall in place.
3
Reels:

Reels

Reels are the vertical lines that are build in the slots architecture; together with the rows they help trigger special winning combinations.
5
Paylines:

Paylines

Paylines, or betting lines, are the pre-determined links of symbols across the rows and reels of a slot. A slot can have anywhere from just 1 payline or up to thousands paylines!
25
Slot Layout:

Slot Layout

The layout of the slot is the way the slot is built, based on the number of rows, reels and paylines.

5

x

3
Pros
Cultural Immersion
Mobile Compatibility
Rate this Game
No star
Rating: 0,00%
(0 votes)
How would you rate this game?
Click on the star below to submit your rating
Expert's Opinion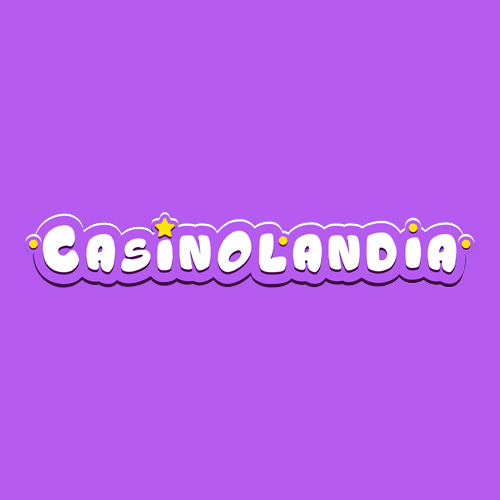 In my honest opinion, "Geisha" by Endorphina offers a tranquil and culturally rich experience that transports players into the world of traditional Japanese elegance. The game's emphasis on high volatility caters to the thrill-seeking audience, providing the potential for significant wins while maintaining an air of anticipation. The incorporation of expanding symbols and wilds adds an element of excitement to the gameplay, offering the possibility of rewarding combinations. However, the absence of a specified maximum win value might leave players curious about the game's ultimate potential. The serene atmosphere and mobile compatibility contribute to an immersive experience, perfect for those seeking a calm yet engaging gaming session. Overall, "Geisha" shines as a unique blend of history, art, and entertainment, offering a soothing escape into cultural beauty while keeping players on the edge of their seats with the allure of substantial rewards.
8.77 /10 by CasinoLandia
Play Geisha for Real Money
Introducing Geisha
Introducing "Geisha" by Endorphina – an enchanting and culturally rich journey into the elegance and mystique of traditional Japanese arts. This online slot game invites players to immerse themselves in the world of Geishas, graceful dancers, and serene landscapes, capturing the essence of Japan's historical beauty. With meticulously designed symbols that depict Geishas, delicate fans, and iconic cherry blossoms, "Geisha" brings to life the allure of this captivating culture. The game's captivating visuals and soothing soundscapes create an atmosphere that transports players to a serene realm. As the reels spin, players have the chance to uncover rewarding combinations that mirror the grace and charm of Geishas. With its immersive theme, potential for impressive rewards, and engaging features, "Geisha" stands as a testament to Endorphina's dedication to crafting visually stunning and culturally evocative slot experiences.
Geisha Volatility and RTP
"Geisha" by Endorphina offers an intriguing blend of volatility and Return to Player (RTP) that enriches the gaming experience. With a commendable RTP of 96%, the game ensures players a reasonable return on their wagers over an extended period. This means that, on average, for every $100 wagered, players can expect to receive around $96 in winnings.
The high volatility of "Geisha" adds an extra layer of excitement, making every spin a potential journey filled with anticipation. High volatility suggests that wins might be less frequent but have the potential to be more substantial, catering to players seeking a thrilling and potentially rewarding gaming adventure.
This dynamic interplay between a 96% RTP and high volatility creates an engaging and immersive environment where players can enjoy a balanced combination of returns and risks while delving into the captivating world of Geishas.
The Paytable of Geisha
The paytable of "Geisha" is a visual masterpiece that intricately weaves the elegance of traditional Japanese culture into the fabric of the game. Comprising symbols such as Geishas, delicate fans, and cherry blossoms, the paytable immerses players in the serene beauty of this captivating world. Each symbol is assigned a specific value, serving as a guide to potential payouts and allowing players to appreciate the significance of each icon on the reels. The paytable not only enhances the visual allure of the game but also offers players a glimpse into the potential rewards that await as they uncover winning combinations. With its meticulous detailing and intuitive layout, the paytable not only celebrates the cultural essence of Geishas but also enriches the gaming experience by adding an element of strategic consideration as players aim for harmonious wins on the tranquil reels of "Geisha."
The Symbols of Geisha
The symbols in "Geisha" come alive with the grace and beauty of traditional Japanese culture, featuring Geishas, delicate fans, cherry blossoms, and more, creating an immersive experience that embodies the elegance and mystique of this enchanting world.
x5 = € 5,000
x4 = € 2,500
x3 = € 500
x5 = € 4,000
x4 = € 1,250
x3 = € 400
x5 = € 3,000
x4 = € 1,000
x3 = € 200
x5 = € 3,000
x4 = € 1,000
x3 = € 200
x5 = € 2,500
x4 = € 750
x3 = € 150
x5 = € 2,500
x4 = € 750
x3 = € 150
x5 = € 1000
x4 = € 250
x3 = € 50
x5 = € 750
x4 = € 150
x3 = € 50
x5 = € 750
x4 = € 150
x3 = € 25
x5 = € 500
x4 = € 100
x3 = € 50
x5 = € 500
x4 = € 100
x3 = € 50
x5 = € 25,000
x4 = € 2,500
x3 = € 250
Geisha Features
"Geisha" offers a captivating array of features that transport players into the enchanting realm of traditional Japanese culture, each adding depth and allure to the gameplay. Expanding symbols, highlighted by Geishas, gracefully stretch to cover entire reels, potentially creating harmonious winning combinations. Wild symbols, embodying the charm of delicate fans, substitute for other symbols, enhancing the possibility of creating rewarding matches. The auto play function adds convenience, enabling players to enjoy the serene ambiance hands-free, while the free spins feature whisks them into a tranquil world, accompanied by soothing soundscapes and increased chances of winning. A gamble round, where players can test their intuition in predicting card outcomes for doubled winnings, offers an element of risk and reward. These features intertwine to create an immersive and engaging experience in "Geisha," where players can explore the allure of traditional Japan while pursuing harmonious wins on the tranquil reels.
| Feature | Description |
| --- | --- |
| Expanding Symbols | Geisha symbols gracefully expand to cover entire reels, potentially creating harmonious winning combinations. |
| Wild Symbols | Delicate fan symbols act as wilds, substituting for other symbols to increase the chances of forming winning matches. |
| Auto Play | Auto play feature enables automated spins, allowing players to enjoy the serene ambiance of the game hands-free. |
| Free Spins | The tranquil free spins feature immerses players in soothing soundscapes and enhances chances of winning during spins. |
| Gamble Round | In the gamble round, players can predict card outcomes for doubled winnings, introducing an element of risk and reward. |
Geisha Mobile Compatibility
"Geisha" has been thoughtfully designed with mobile compatibility in mind, ensuring that players can experience the beauty and allure of traditional Japanese culture on a variety of mobile devices. Whether you prefer playing on a smartphone or tablet, regardless of the operating system such as iOS or Android, the game's interface and controls have been optimized to fit smaller screens without compromising the visual elegance or gameplay features. This means that you can enjoy the tranquil world of "Geisha" wherever you go, immersing yourself in the graceful ambiance and engaging features on your mobile device, whether you're relaxing at home or on the move.
Helpful Questions for Geisha by Endorphina
Learn more and enhance your Geisha experience with these helpful questions.
What is the RTP of Geisha?
The Return to Player (RTP) of "Geisha" is 96%. This percentage indicates the average amount of money that players can expect to receive back from their wagers over an extended period of play. In the case of "Geisha," for every $100 wagered, the game is designed to pay back an average of $96 in winnings. While the RTP provides an important indicator of potential returns, it's important to remember that individual gaming experiences can vary due to the inherent randomness of slot games. The 96% RTP of "Geisha" reflects the game's commitment to offering players a balanced and fair gaming experience in line with industry standards.
What is the maximum win of Geisha?
The specific maximum win value for "Geisha" is not provided in the game's information. The potential maximum win can depend on various factors, including bet size, symbol combinations, and the game's mechanics. Generally, in slot games like "Geisha," the maximum win can reach several thousand times the initial bet. However, since the exact maximum win isn't disclosed in the game's details, players might discover the excitement of potential rewards by exploring the game's features and gameplay themselves.
What is the betting range applied at Geisha?
In "Geisha," the betting range encompasses a minimum of 0.01 and a maximum of 125. This range offers flexibility to a wide range of players, accommodating both those who prefer more conservative bets and those who are comfortable with higher stakes. Whether you're seeking extended gameplay with smaller bets or aiming for the potential of more substantial rewards, "Geisha" provides a versatile betting range that suits various player preferences and strategies.

Which game provider has created Geisha?
"Geisha" is the artistic creation of the renowned game provider Endorphina. Known for their innovative approach to slot game development, Endorphina has once again demonstrated their expertise in crafting visually stunning and thematically captivating experiences with "Geisha." This game is a testament to their commitment to delivering immersive and engaging gameplay that transports players to unique worlds and cultures. Through their dedication to blending cutting-edge technology with creative storytelling, Endorphina has established themselves as a prominent figure in the online casino gaming industry, and "Geisha" is a prime example of their ability to create games that both entertain and inspire players.
Is the Geisha mobile-firendly?
Yes, "Geisha" is designed to be mobile-friendly. The game has been optimized to provide a seamless and enjoyable gaming experience on various mobile devices, including smartphones and tablets. The user interface, graphics, and controls have been adapted to fit smaller screens without compromising the visual quality or gameplay features. Whether you're playing on the go or simply prefer the convenience of mobile gaming, "Geisha" ensures that you can enjoy the enchanting world of traditional Japanese culture wherever you are.
CasinoLandia's Conclusion on Geisha
In conclusion, "Geisha" emerges as a captivating testament to the grace and elegance of traditional Japanese culture, skillfully presented by Endorphina. With its well-balanced 96% RTP and high volatility, the game offers players a blend of potential returns and excitement, catering to a diverse range of preferences. The meticulously designed symbols and tranquil atmosphere encapsulate the essence of Geishas and their cultural allure, enhancing the immersive experience. While the specific maximum win isn't detailed, the potential for substantial rewards adds to the game's appeal. "Geisha" is a worthy addition to any player's slot repertoire, inviting them to embark on a serene journey that intertwines engaging features, mobile accessibility, and an homage to the timeless elegance of Japanese heritage. CasinoLandia recognizes "Geisha" as a valuable creation that combines artistic aesthetics with rewarding gameplay, offering an escape to a world of beauty and charm on the reels.
Play other slots by Endorphina
Play other Geisha Slots