Slot Review
Dynamite Miner
Our Rating:
87.73% Gold star
Visitor Rating:
0,00% No star
Times Played:
0 Times Played
TOP CHOICE TO PLAY FOR REAL MONEY
Rated 99.93/100%
welcome bonus
200%/$600 + 100 Free Spins
35x wagering
OTHER TOP CHOICES FOR REAL MONEY PLAY
Quick Facts
Provider:

Provider

The Slot Provider is none other than the company who developed the slot. Simply click on the name of the provider to find our more about it!
Date Launched:

Date Launched

The date when this slot game was launched.
13/09/2022
Theme:

Theme

Theme is the general genre that the the slot could be classified as. One of the elements that makes slot games appealing, A nicely planned popular theme can potentially skyrocket the popularity of an online slot!
Crystals, Goldmine
Jackpot:

Jackpot

A stand-alone or multi-leveled progressive prize pool that a player can win at a given time, simply by spinning the reels.
Special Symbols:

Special Symbols

The special symbols of a slot are part of its mechanic. Elements such as Wilds, Scatters and regular paying symbols come together to form winning combinations.
Multipliers, Scatters, Wilds
Review Summary
Dynamite Miner by Endorphina encapsulates the explosive essence of mining in a riveting slot game that blends immersive visuals with high volatility excitement. With a commendable RTP of 96.01%, the game strikes a balance between potential rewards and engaging gameplay. As players navigate the perilous tunnels laden with dynamite, the anticipation of uncovering hidden treasures adds an extra layer of intrigue to each spin. The versatile betting range ensures accessibility to a wide range of players, while the mobile compatibility extends the thrill to gaming on the go. Dynamite Miner's innovative features, thematic coherence, and immersive experience make it a solid addition to the world of online slots.
Slot Information
Return to Player (RTP):

Return to Player (RTP)

The Return to Player is a statistic that aims to show the player's edge over the casino - the higher this number is the better! We review all slots based on this RTP value so click on the percentage on the right to find our more slots with a similar RTP!
96.01%
Volatility/Variance:

Volatility/Variance

Volatility or Variance is meant to describe the winning potential of a slot game: a high volatility will have you win big but no so often, while a low volatility will let you win frequently, but less.
High
Progressive Slot:

Progressive Slot

A progressive slot is a slot that keep on growing its total possible winning pool; usually linked by a network of slots. It is also known as a jackpot.
Slot Type:

Slot Type

Slots can be categorized as classic, 3D, video slots, etc. Click on the type of slot on the right to see similar types of slots!
Video Slot
Rows:

Rows

Part of the design of the slot, the rows are the horizontal lines that trigger special features when certain paying symbols fall in place.
3
Reels:

Reels

Reels are the vertical lines that are build in the slots architecture; together with the rows they help trigger special winning combinations.
5
Paylines:

Paylines

Paylines, or betting lines, are the pre-determined links of symbols across the rows and reels of a slot. A slot can have anywhere from just 1 payline or up to thousands paylines!
20
Slot Layout:

Slot Layout

The layout of the slot is the way the slot is built, based on the number of rows, reels and paylines.

5

x

3
Pros
Immersive Theme
High Volatility Excitement
Balanced RTP
Versatile Betting Range
Cons
High Volatility Risk
Limited Theme Appeal
Simplicity of Features
Rate this Game
No star
Rating: 0,00%
(0 votes)
How would you rate this game?
Click on the star below to submit your rating
Expert's Opinion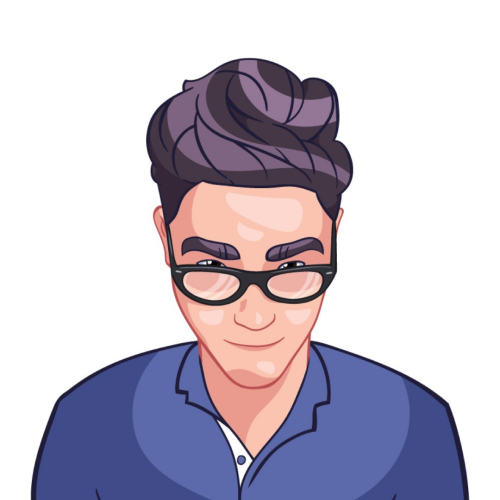 Dynamite Miner stands as a shining example of Endorphina's ability to infuse innovative mechanics with thematic richness, delivering an immersive and engaging gaming experience. The game's mining theme is seamlessly woven into its gameplay mechanics, making every spin a calculated detonation in the pursuit of valuable gems and rewards. With its high volatility nature and 96.01% RTP, Dynamite Miner captivates players with the potential for substantial wins and an engaging adventure. The game's mobile compatibility further underscores its accessibility, allowing players to engage in explosive mining pursuits whenever and wherever they choose. Endorphina's dedication to thematic coherence and player engagement is evident in Dynamite Miner, making it an enticing choice for both history enthusiasts and those seeking rewarding entertainment.
8.77 /10 by Yordan Gyuzelski
Play Dynamite Miner for Real Money
Introducing the Dynamite Miner
Venture into the heart of the earth's labyrinthine depths with Dynamite Miner, an electrifying creation from Endorphina that propels players into the boots of intrepid miners. In this riveting slot game, the allure of hidden treasures collides with explosive gameplay mechanics, crafting an immersive experience that captures the essence of the mining world. As you step into the shoes of a daring miner, every spin becomes a journey through perilous tunnels laden with dynamite and promise, where the thrill of discovery and the anticipation of valuable gems and rewards fuse together. With meticulously designed visuals that bring the underground world to life, Dynamite Miner catapults players into an adventure where each detonation could reveal fortunes untold. From the rush of high volatility to the strategic exploration of the paytable, Dynamite Miner offers an engaging escapade that encapsulates the exhilaration of unearthing riches from the earth's core.
Dynamite Miner Volatility and RTP
Dynamite Miner beckons players with the promise of high volatility, where each spin becomes a daring expedition into the unknown. High volatility signifies the potential for substantial wins, albeit less frequently, imbuing each moment with heightened anticipation and excitement. This dynamic gameplay aligns perfectly with the mining theme, mirroring the risk and reward inherent in the pursuit of valuable minerals deep beneath the surface.
Amidst the dynamite-laden tunnels of Dynamite Miner, players can anticipate a fair and balanced gaming experience with an RTP (Return to Player) rate of 96.01%. This percentage reflects Endorphina's dedication to ensuring players have a reasonable chance of recouping their wagers over time. The 96.01% RTP adds an extra layer of allure to the immersive journey, offering players a fair shot at extracting rewards from the depths of the game's explosive reels.
Whether you prefer high volatility slots that offer the thrill of big wins or you appreciate a generous RTP, Dynamite Miner has you covered, ensuring an engaging and potentially rewarding gambling experience.
The Paytable of Dynamite Miner
The Paytable of Dynamite Miner is a visual roadmap to the hidden treasures that await in the depths. As players navigate the tunnels of the game, the paytable serves as a guide to the potential rewards for their daring efforts. Each symbol on the paytable tells a tale of precious minerals, gems, and tools, creating a narrative that intertwines seamlessly with the mining theme. The intricacies of the paytable contribute to the game's immersive experience, turning each spin into a strategic quest for valuable prizes.
The Symbols of Dynamite Miner
The symbols of Dynamite Miner are meticulously crafted to embody the essence of mining and exploration, with each icon representing a facet of the perilous journey beneath the surface. From dynamite sticks to pickaxes and precious gems, the symbols echo the thrill of unearthing riches hidden within the earth.

x5 = 25 $/€
x4 = 2,50 $/€
x3 = 0,50 $/€

x5 = 10 $/€
x4 = 1 $/€
x3 = 0,20 $/€

x5 = 5 $/€
x4 = 0,50 $/€
x3 = 0,20 $/€

x5 = 2 $/€
x4 = 0,25 $/€
x3 = 0,10 $/€

x5 = 1 $/€
x4 = 0,20 $/€
x3 = 0,05 $/€

x5 = 0,75 $/€
x4 = 0,15 $/€
x3 = 0,04 $/€

x5 = 0,50 $/€
x4 = 0,10 $/€
x3 = 0,03 $/€
Dynamite Miner Features
Dynamite Miner is enriched with features that amplify the mining adventure, aligning gameplay with the theme. From free spins that emulate the excavation process to bonus games that capture the excitement of discoveries, the game invites players to embrace the challenges and rewards of mining. These features blend seamlessly with the theme, creating an immersive experience that resonates with both history enthusiasts and players seeking entertainment and wins.
| Feature | Description |
| --- | --- |
| Minimum Bet | The minimum bet amount in Dynamite Miner is $0.2, allowing for flexible wagers. |
| Maximum Bet | The maximum bet amount in Dynamite Miner is $120, catering to high rollers. |
| Auto Play Feature | The Auto Play feature enables seamless and convenient automated gameplay. |
| Free Spins Feature | The Free Spins feature awards players with additional spins for more chances to win. |
| Progressive slot | The Progressive Slot is a type of slot game where the jackpot increases with each bet placed by players, leading to potentially massive and constantly growing rewards. |
Dynamite Miner Mobile Compatibility
Dynamite Miner extends its explosive allure to the mobile realm with seamless compatibility across various devices. The game's interface adapts fluidly to different screen sizes, ensuring that players can engage in the mining adventure from smartphones or tablets. Whether you're detonating dynamite from the comfort of your home or on a mobile mining expedition, Dynamite Miner's mobile compatibility ensures that the gameplay remains visually engaging and dynamically thrilling. This commitment to mobile accessibility underscores Endorphina's dedication to offering players an explosive and rewarding experience that can be enjoyed on the go.
Helpful Questions for Dynamite Miner by Endorphina
Learn more and enhance your Dynamite Miner experience with these helpful questions.
What is the RTP of the Dynamite Miner?
Dynamite Miner offers a compelling adventure through its explosive reels, accompanied by a noteworthy RTP (Return to Player) rate of 96.01%. This statistic is a testament to Endorphina's commitment to delivering a balanced and engaging gaming experience. With a 96.01% RTP, players can dive into the underground realm with the assurance that the game provides a reasonable chance of recouping their wagers over time. This adds an extra layer of intrigue and excitement to the journey of unearthing valuable gems and rewards while navigating the volatile tunnels.
What is the maximum win of Dynamite Miner?
As players detonate their way through Dynamite Miner's reels, the potential for a substantial maximum win awaits in the depths. While the exact value of the maximum win may fluctuate based on gameplay and symbol alignments, it represents the pinnacle of potential rewards that players can aspire to achieve. This prospect of an impressive win adds an extra layer of thrill to the mining adventure, creating an atmosphere of exhilarating anticipation with every spin.
What is the betting range applied at Dynamite Miner?
Dynamite Miner invites players to embrace the excitement of mining with a versatile betting range that caters to different preferences. With a minimum bet of $0.20, players can venture into the underground tunnels without straining their bankrolls, making the game accessible to a wide audience. For those seeking higher stakes, the maximum bet reaches a substantial $120, providing an avenue for more daring wagers and potential rewards that mirror the high-stakes world of mining for precious gems and minerals. This flexible betting range ensures that players of all types can enjoy the explosive action and excitement of Dynamite Miner.

Which game provider has created Dynamite Miner?
Endorphina stands as the mastermind behind the creation of Dynamite Miner, reflecting the developer's dedication to crafting captivating and immersive gaming experiences. Endorphina's expertise in melding innovative gameplay mechanics with thematic richness is evident in Dynamite Miner's explosive reels and mining-themed adventure. As the provider behind this thrilling game, Endorphina reinforces their commitment to delivering visually striking, thematically resonant, and potentially rewarding gaming experiences that captivate players across diverse themes and narratives.
Is Dynamite Miner mobile-firendly?
Dynamite Miner extends its explosive allure to players on the move through its seamless mobile compatibility. The game's interface adapts seamlessly to various screen sizes, ensuring that players can enjoy the explosive mining experience on smartphones or tablets. Whether detonating dynamite from the comfort of home or during moments of exploration outdoors, Dynamite Miner maintains its visual appeal, dynamic gameplay, and potential rewards, underscoring Endorphina's dedication to offering players a thrilling experience that's accessible anytime and anywhere.
CasinoLandia's Conclusion on Dynamite Miner
In the intricate labyrinth of Dynamite Miner, Endorphina has ingeniously merged explosive gameplay with the thrill of exploration, crafting an exhilarating slot experience that captures the essence of mining's risk and reward. From the immersive visuals to the high volatility, the game takes players on a dynamic journey beneath the earth's surface, where each spin becomes a calculated detonation to uncover hidden treasures. With a balanced RTP of 96.01%, Dynamite Miner ensures a fair chance at rewards, magnifying the excitement of unearthing gems while navigating the twists and turns of the tunnels. This game stands as a testament to Endorphina's ability to fuse innovation with entertainment, offering players a vivid glimpse into the world of mining while embracing the allure of valuable discoveries.
Play other slots by Endorphina
Play other Crystals Slots