Slot Review
Def Leppard Hysteria
Our Rating:
89.95% Gold star
Visitor Rating:
87% Gold star
Times Played:
5 Times Played
TOP CHOICE TO PLAY FOR REAL MONEY
Rated 95.58/100%
welcome bonus
525%/€10,500
35x wagering
OTHER TOP CHOICES FOR REAL MONEY PLAY
Quick Facts
Provider:

Provider

The Slot Provider is none other than the company who developed the slot. Simply click on the name of the provider to find our more about it!
Date Launched:

Date Launched

The date when this slot game was launched.
31/03/2022
Theme:

Theme

Theme is the general genre that the the slot could be classified as. One of the elements that makes slot games appealing, A nicely planned popular theme can potentially skyrocket the popularity of an online slot!
American, Celebrity, Hard Rock, Heavy Metal, Music, Rock and Roll
Jackpot:

Jackpot

A stand-alone or multi-leveled progressive prize pool that a player can win at a given time, simply by spinning the reels.
Special Symbols:

Special Symbols

The special symbols of a slot are part of its mechanic. Elements such as Wilds, Scatters and regular paying symbols come together to form winning combinations.
Bonus, Multipliers, Scatters, Wilds
Review Summary
Def Leppard Hysteria is a rare slot, provided with a 5x7 grid and a cluster pay line. It is dedicated to the British heavy metal band of the same name's fourth album – Hysteria. With soundtracks of the album playing in the background, a sci-fi atmosphere, and exceptional bonus features all inspired by the best-seller, you will be left hysterical! Your main goal in this game is to land five or more identical symbols in a cluster to trigger wins and the bonus features mentioned. Learn every thrilling detail you need to know about the slot in the following review.
Slot Information
Return to Player (RTP):

Return to Player (RTP)

The Return to Player is a statistic that aims to show the player's edge over the casino - the higher this number is the better! We review all slots based on this RTP value so click on the percentage on the right to find our more slots with a similar RTP!
96.27%
Volatility/Variance:

Volatility/Variance

Volatility or Variance is meant to describe the winning potential of a slot game: a high volatility will have you win big but no so often, while a low volatility will let you win frequently, but less.
Medium
Progressive Slot:

Progressive Slot

A progressive slot is a slot that keep on growing its total possible winning pool; usually linked by a network of slots. It is also known as a jackpot.
Slot Type:

Slot Type

Slots can be categorized as classic, 3D, video slots, etc. Click on the type of slot on the right to see similar types of slots!
Video Slot
Rows:

Rows

Part of the design of the slot, the rows are the horizontal lines that trigger special features when certain paying symbols fall in place.
7
Reels:

Reels

Reels are the vertical lines that are build in the slots architecture; together with the rows they help trigger special winning combinations.
5
Paylines:

Paylines

Paylines, or betting lines, are the pre-determined links of symbols across the rows and reels of a slot. A slot can have anywhere from just 1 payline or up to thousands paylines!
1024
Slot Layout:

Slot Layout

The layout of the slot is the way the slot is built, based on the number of rows, reels and paylines.

7

x

5
Rate this Game
Gold star
Rating: 87%
(2 votes)
How would you rate this game?
Click on the star below to submit your rating
Play Def Leppard Hysteria for Real Money
The Def Leppard Hysteria Slot at First Glance!
Def Leppard Hysteria slot was released at the end of March 2022 and is the newest addition to Play'n GO's collection of branded music-themed slots. It is inspired by the British band's fourth album Hysteria and has a sci-fi concert atmosphere, along with fantastic bonus features to help players accumulate higher wins. The game is designed after Def Leppard's style and has a 5×7 grid placed on a huge dark stage with lights, with great soundtracks playing to bring even more to the unique user experience. Symbols that fit the theme perfectly fill the reels, and special features can be triggered to raise your chances of winning.
Where Can I Play the Def Leppard Hysteria Slot?
You can find the Def Leppard Hysteria slot available for playing at licensed online casinos, while trustworthy sources of information like CasinoLandia give you a chance to try its demo-free version. Always remember to check if the betting site you chose to use is trustworthy and well-reputed to avoid the possibility of getting scammed. On our site, you will find plenty of astonishing options for reliable online casinos that have implemented this amazing slot in their impressive game collections so check them out!
A High RTP of 96,27% Makes the Def Leppard Hysteria Slot Worth Playing!
The default RTP of the Def Leppard Hysteria slot is 96,27%, above the Play'n GO 96,20% average. Don't forget that the RTP of a slot can vary with different operators depending on the market's current state.
How to boost your winning chances – Def Leppard HysteriaSlot's Winning Potential
The dark sci-fi atmosphere of Def Leppard Hysteria slot will definitely give you the feeling you might be looking for. A cluster play game with an uncommon layout and many bonus features will keep the adrenaline running through your veins. Great soundtracks from the Hysteria album will bring even more to the experience, leaving you satisfied with your choice of testing your luck and strategy on this slot.
Slot Layout and Paying Symbols
This slot has a layout consisting of seven rows and five reels. There are no utilized paylines, which makes the game a cluster pay. The goal is to land five symbols of the same type in a cluster to activate a cascade feature. A minimum bet of $0.10 and a maximum bet of $100, along with the RTP and volatility of the slot, make the max win x10 000 the stake. Lower-paying symbols are represented by stars and card symbols, while the higher-valued are a guitar, a leopard, a rocket, and the distorted face of the Hysteria album cover.
The Def Leppard Hysteria slot's layout is probably something you won't see very often in online gambling. It's a pretty rare game, and although you might be a bit confused at first, we are sure you will get the hang of it!
Wilds, Scatters and How they All Come Together
Def Leppard Hysteria slot does not feature a scatter symbol. The only special symbol is a wild, represented by a golden W, which substitutes for every other character and helps players get a higher chance of landing enough symbols in a cluster. The lack of a scatter is compensated by many bonus features, which we will review in a bit!
High Paying Symbols
Low Paying Symbols
Wild and Scatter Symbol
Hysteria is the fourth studio album on one of the most famous heavy metal band – Def Leppard and the best selling album ever on Def Leppard!
The Def Leppard Hysteria Slot – a Look Behind the Curtains
As we said, the Def Leppard Hysteria slot is rare due to its highly atypical layout and features. It definitely is a golden product of Play'n GO since there aren't many alike in the industry. The slot requires you to dive deeper into its details to acknowledge the method and gameplay so you aren't left disappointed. Our team will reveal every little detail for you, so keep reading to find out more!
Develop Your Own Betting Strategy
Although building a solid betting strategy on such a complex slot can be considered complicated, CasinoLandia guarantees that it may look scary, but it really isn't. Strategising is an integral part of betting and can help players reach their goals, of course, if their luck is as good as their plan! We must remind you that your achievements in online gambling will always rely on real chances, so we advise you to consider every aspect of your gameplay and know-how. That way, you will quickly develop a good plan and remain satisfied.
Play Here, Play There, Play Everywhere – Def Leppard Hysteria Slot and Mobile Compatibility
Our team at CasinoLandia is happy to share with you that the Def Leppard Hysteria slot has immersive mobile compatibility and is available on all platforms. We would like you to remember the board's layout, which may appear weird on smaller devices. If you have a Bluetooth TV, connect it to your gadget of choice, and have the high-quality glory of this slot right in front of you!
Spin for Free Now, Thank us Later!
Another great way to understand this game is to try its demo-free version on our site! That way, beginners can really get the idea, while experienced rollers can train their betting methods. The complexity of this slot should not be underestimated, so playing the free version is a must!
Tips and Tricks on the Def Leppard Hysteria Slot
When it comes to online slots, there aren't many specific tricks such as when and how much to bet. Most of the tips we can give you are ones that will help you with strategizing. The first one is to inform yourself about the slot using informative reviews and articles on well-reputed sites like CasinoLandia. Second, always base your betting on your available resources, such as time and funds. Last but certainly not least, use a solid and smart strategy to boost your chances of winning!
Watch Out for Bonuses and Free Spins On the Grid!
The four bonus features of the Def Leppard Hysteria slot are the Cascades, Fire Me Up, Break It Up and Pour Some Sugar on Me features. Let's start with the common feature in grid slots – Cascades. They are activated when a winning cluster is formed, and winning symbols are replaced with new ones, cascading to fill the gaps, giving you a chance of landing consecutive clusters. The Fire Me Up feature starts with a charge meter on the right side of the grid, randomly selecting a symbol every round. If you trigger a win with the symbol, the meter fills up, and the Fire Me Up feature comes into play with up to six wilds set on the board. The Break It Up feature can be activated randomly on a non-winning spin and shuffles the symbols into new positions, adding 3-6 wilds.
Five free spins can be awarded by the Pour Some Sugar on Me feature. Winning on an indicated position, a letter of the SUGAR word will be unlocked, and if you unlock all letters in one round, you will trigger five free spins. A non-winning free spin can be activated during a random bonus feature called the Sugar Me Sweet, where six to nine random symbols are chosen to transform into those selected in the charge meter.
More Slots by NetEnt
NetEnt, an industry leader, works around the clock for your entertainment!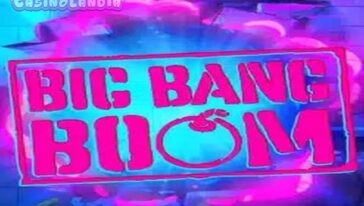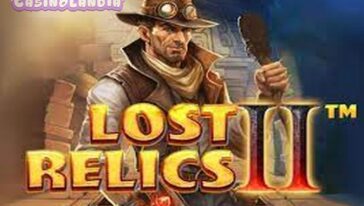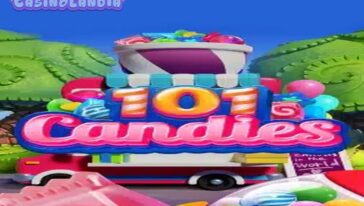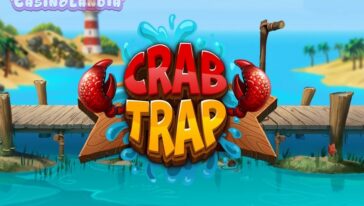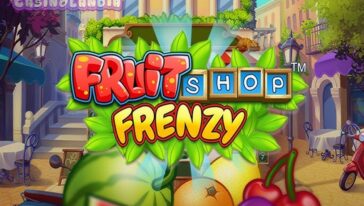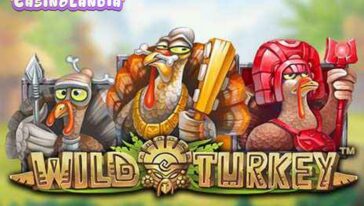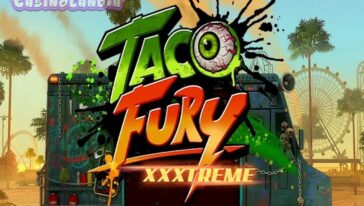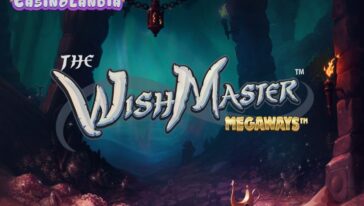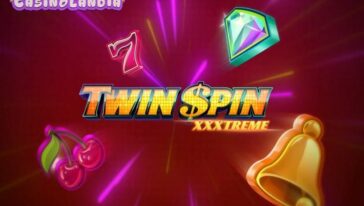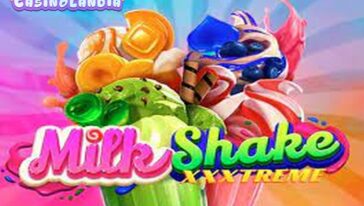 Volatility and Variance
The Def Leppard Hysteria slot has a medium variance, ranked as 6/10. This translates to balanced wins, slightly higher in frequency, making the slot suitable for players of all levels!
Is the Def Leppard Hysteria Slot StillON THE TOP OF THE CHARTS? CASINOLANDIAS VERDICT
Even though the Def Leppard Hysteria slot may be considered complicated, our team thinks that its complexity is what makes it such a worthy product. Play'n GO developers never disappoint, and with this slot, they've proven why their position in the industry is staying so high. Of course, we didn't expect less since the slot is dedicated to the rock of the Illuminati. Insane graphics, rocking soundtracks, and fantastic bonus features really elevate the game and will surely give you a one-of-a-kind experience!
FAQs: Recent Questions About Def Leppard Hysteria Slot
And CasinoLandia's Answers!
WHY IS THE DEF LEPPARD HYSTERIA SLOT SO POPULAR?
The Def Leppard Hysteria slot is popular because of its uncommon layout and features.
WHEN WAS THE DEF LEPPARD HYSTERIA SLOT RELEASED?
The Def Leppard Hysteria slot is the newest addition to Play'n GO's line of music-themed slots, released on March 31st, 2022.
WHAT IS THE LAYOUT OF THE DEF LEPPARD HYSTERIA SLOT?
The layout of this slot is relatively rare, providing five reels, seven rows, and a cluster pay line.
WHAT IS THE BETTING RANGE OF THE DEF LEPPARD HYSTERIA SLOT?
The slot's betting range starts at $0.10 and ends at $100.
IS THERE A SCATTER SYMBOL IN THE DEF LEPPARD HYSTERIA SLOT?
There is no scatter symbol in the Def Leppard Hysteria slot, but the developers compromised with fantastic bonus features!
WHAT IS THE RTP OF THE DEF LEPPARD HYSTERIA SLOT?
The RTP of the slot is above the average for Play'n GO standing at 96.27%.
HOW DO I GET FREE SPINS ON THE DEF LEPPARD HYSTERIA SLOT?
Free spins are awarded by the Pour Me Some Sugar feature. Land all letters of the word SUGAR in one spin and unlock five free spins.
WHERE CAN I PLAY THE DEF LEPPARD HYSTERIA SLOT FOR FREE?
The Def Leppard Hysteria slot's demo-free version is available at CasinoLandia.
Play other slots by Play'n GO
Play other American Slots