Slot Review
Dazzle Me
Our Rating:
85.00% Gold star
Visitor Rating:
0,00% No star
Times Played:
0 Times Played
TOP CHOICE TO PLAY FOR REAL MONEY
Rated 98.13/100%
welcome bonus
1500%/$7,500
35x wagering
OTHER TOP CHOICES FOR REAL MONEY PLAY
Quick Facts
Provider:

Provider

The Slot Provider is none other than the company who developed the slot. Simply click on the name of the provider to find our more about it!
Date Launched:

Date Launched

The date when this slot game was launched.
01/08/2015
Theme:

Theme

Theme is the general genre that the the slot could be classified as. One of the elements that makes slot games appealing, A nicely planned popular theme can potentially skyrocket the popularity of an online slot!
777, Jewels, Luxury
Jackpot:

Jackpot

A stand-alone or multi-leveled progressive prize pool that a player can win at a given time, simply by spinning the reels.
Special Symbols:

Special Symbols

The special symbols of a slot are part of its mechanic. Elements such as Wilds, Scatters and regular paying symbols come together to form winning combinations.
Scatters, Sticky, Wilds
Review Summary
The epic wins with luxury jewels!
Slot Information
Return to Player (RTP):

Return to Player (RTP)

The Return to Player is a statistic that aims to show the player's edge over the casino - the higher this number is the better! We review all slots based on this RTP value so click on the percentage on the right to find our more slots with a similar RTP!
96.9%
Volatility/Variance:

Volatility/Variance

Volatility or Variance is meant to describe the winning potential of a slot game: a high volatility will have you win big but no so often, while a low volatility will let you win frequently, but less.
Low
Progressive Slot:

Progressive Slot

A progressive slot is a slot that keep on growing its total possible winning pool; usually linked by a network of slots. It is also known as a jackpot.
Slot Type:

Slot Type

Slots can be categorized as classic, 3D, video slots, etc. Click on the type of slot on the right to see similar types of slots!
Video Slot
Rows:

Rows

Part of the design of the slot, the rows are the horizontal lines that trigger special features when certain paying symbols fall in place.
3
Reels:

Reels

Reels are the vertical lines that are build in the slots architecture; together with the rows they help trigger special winning combinations.
5
Paylines:

Paylines

Paylines, or betting lines, are the pre-determined links of symbols across the rows and reels of a slot. A slot can have anywhere from just 1 payline or up to thousands paylines!
76
Slot Layout:

Slot Layout

The layout of the slot is the way the slot is built, based on the number of rows, reels and paylines.

3

x

5
Pros
Free Spins and Extra Spins
Wild and Scatter Symbols
Expanding Reels
Rate this Game
No star
Rating: 0,00%
(0 votes)
How would you rate this game?
Click on the star below to submit your rating
Play Dazzle Me for Real Money
The Dazzle MeSlot at First Glance!
Dear casino enthusiasts, prepare yourself for some excellent casino emotions. Experience unparalleled gambling emotions with Dazzle Me, a brilliant slot set to challenge the status quo and conquer the iGaming Industry. A true spectacle, the Dazzle Me Slot has the power to satisfy even the most demanding casino players worldwide. This is because it is jam-packed with excellent bonus features, outstanding winning potential, and bright colors, leaving nothing but a positive impression. So, without further ado, let's explore what the staggering reels of the Dazzle Me Slot have prepared for you and how they will contribute to your bank accounts.
Where Can I Play the Dazzle Me Slot?
NetEnt is one of the most successful software providers in the iGaming Industry. The company is focused on launching award-winning casino products regularly and revolutionizing conventional gambling. Each casino product by NetEnt stands out with its visual excellence, top-notch features, and generosity. So, it is no surprise that the latest addition to the vendor's library, Dazzle Me, has a bright future. The five-reel Slot with 76 paylines can be accessed everywhere. All you need is a compatible electronic device and some free time. The rest is a stroke of good luck and a successful betting strategy.
A High RTP of 96,30% Makes the Dazzle Me Slot Worth Playing!
RTP stands for Return to Player. The general rule is that the bigger the RTP, the more profitable the casino product is designed to be. As far as the Dazzle Me Slot is concerned, you will benefit from an RTP of 96.9%. This is above the industry standard percentage, so prepare to walk away with some excellent winnings while spinning the reels of the Slot.
How to boost your winning chances – Dazzle MeSlot's Winning Potential
Dazzle Me is the latest NetEnt slot release that can be found in the iGaming Industry. The first thing you will notice when you load the game is its excellent design, top-notch sound effects, and bright colors. Even though the features might seem rather dull initially, this will not be exactly the case once they form a winning combination. The game has a unique row layout, namely a 3-3-4-4-5 shape, to make things even more exciting. Of course, with its five reels and 76 paylines, you stand a significant chance of triggering a colossal winning. In addition, Dazzle Me Slot is jam-packed with immersive bonus features, which is one of the unique selling points of the casino product.
Dazzle Me is also a game that can be played easily. This means you do not need any prior gambling skills or experience to trigger maximum winning. It can also be played on any device, including smartphones and tablets, which Android and iOS power. All in all, Dazzle Me has much to offer. You must visit your favorite NetEnt Casino and start spinning its reels. It is simple as that.
Slot Layout and Paying Symbols
Familiarising yourself with the paytable is paramount for you to have a positive casino experience. The paytable gives an insight into how each winning combination will contribute to your dynamic balance. On the bottom left, you will find an info button. There you will find a simple manual of the game and the value of each symbol. The paytable can be accessed whenever you want. However, we encourage you to do so once you decide to wager for real money.
Wilds, Scatters and How they All Come Together
Dazzle Me Slot offers six special symbols. You will discover red, purple, green, and blue diamonds, as well as a 7 and bell. The 7 and the bell symbols are the most profitable ones, while the blue and the green diamonds are the least profitable.
The Dazzle Me Slot – a Look Behind the Curtains
Casino slots have provoked the interest and enthusiasm of punters worldwide. Each casino slot offers different particularities which will make you enjoy the game. However, behind every game, there are significant efforts. Software providers have to keep up with the trends, players' expectations, reels, winning potential, mechanics, bonus features, mobile-friendliness and more. Thus, our team of professionals take these considerations into account when assessing a slot.
Develop Your Own Betting Strategy
To be completely transparent, the Dazzle Me slot is not designed for high rollers. The betting options range from 0.20 EUR to 20 EUR. This makes the game the best spare-time activity for low-stake players and players with limited funds. However, given the substantial winning potential of the game, we will not be surprised if we see some big names in the industry playing the game. What our team advises you is to develop a successful betting strategy. For example, you might want to keep track of your funds and set upper and lower limits. Trust us, this helps.
Play Here, Play There, Play Everywhere – Dazzle Me Slot and Mobile Compatibility
Dazzle Me Slot is an utterly mobile-friendly slot. It uses cutting-edge HTML5 technology, meaning you can play the Slot regardless of location. Whether you are on the beach or at the airport, you will always have access to NetEnt's impressive slot release. Significantly, the game developer did not save on quality, meaning that you will take advantage of the same visual excellence as if you are gambling from the big screen.
Spin for Free Now, Thank us Later!
Dazzle Me Slot also features a Free Play mode. The Free Play Mode provides a significant opportunity to play the game and experience its mechanics first-hand without having to wager any real money. Our team of professionals strongly advises you to make use of the Free Play Mode, as it will help you discern whether the Slot will live up to your expectations or not. Remember that this rule applies to all slots, not only for Dazzle Me.
Tips and Tricks on the Dazzle Me Slot
To win at the Dazzle Me Slot, you will need to land at least 3 identical features on its reels. However, the big winnings will come after you activate one of the game's profitable bonus features. The maximum you can win from a single spin is 794.6x your stake. Match as many symbols as possible and trigger as many features as possible, and you will increase your revenues swiftly.
Watch Out for Bonuses and Free Spins On the Grid!
The first feature you must be aware of is the Dazzling Wild Reels. NetEnt innovated with this feature as the company forgot about the conventional wilds and launched wilds that can take up the entire reel. Remember that each of the reels can turn entirely into the wild. Apart from the Wilds, you might also activate the Free Spins feature. To activate this feature, you will need to land at least three Free Spins features anywhere on the reels. The general rule is simple. The more Free Spins symbols you land, the more fantastic winnings you will claim. Three Scatter symbols will result in you claiming eight Free Spins. Four Scatters reward twelve Free Spins, while five Scatters grant sixteen Free Spins. NetEnt introduces the linked reels feature during the free spins round, which enhances your prospects of getting a tremendous win. At the beginning of each spin, two adjacent reels will be interconnected at random. This means they'll both show the same symbols, giving you a better chance of winning.
More Slots by NetEnt
If you like NetEnt slots, we are most pleased to show you other slot labels from the same company that we have reviewed.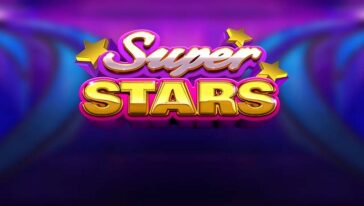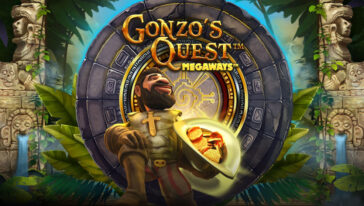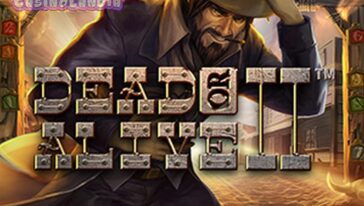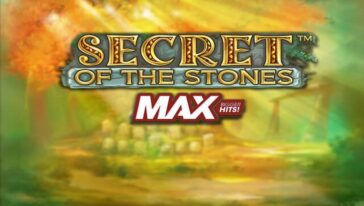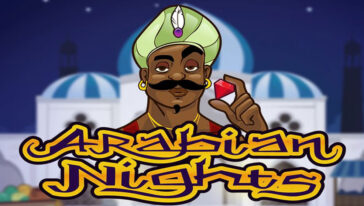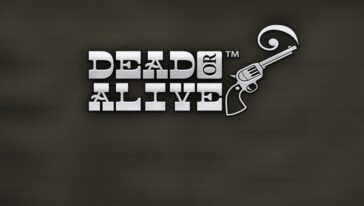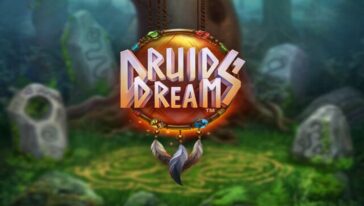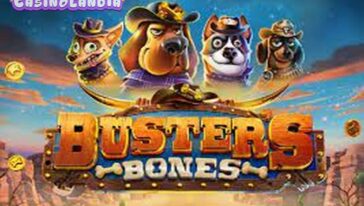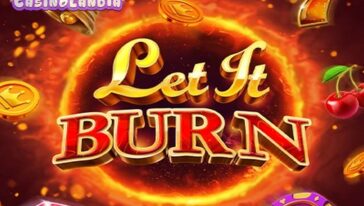 Volatility and Variance
Dazzle Me Slot is a game of low volatility. Given its impressive RTP, you can expect some regular small and mid-size winnings.
Is the Dazzle Me Slot StillON THE TOP OF THE CHARTS? CASINOLANDIAS VERDICT
Overall, NetEnt has done some excellent work with the Dazzle Me Slot. The game offers a light design, sweet symbols, visual excellence, as well as some life-changing winnings which can be triggered thanks to the large assortment of bonus features. NetEnt's casino product is also wholly mobile-friendly, can be played in several languages, and will help you escape from mundane reality. By and large, it offers everything you can potentially think of.
FAQs: Recent Frequently Asked Questions About Dazzle Me Slot
Here are some common and important questions about Dazzle Me Slot that we want to answer to our readers.
How can I play Dazzle Me Slot for free?
The Dazzle Me Slot is available for Free Play right on CasinoLandia.com. No Download is required. Just hit the Play for Free button on our site.
What is the RTP of Dark King: Forbidden Riches Slot?
The RTP (Return to Player) of the Dazzle Me Slot is 96.9%. NetEnt says that this number may vary on different platforms. Such RTP is considered relatively common and will be appealing for players looking to play longer on slots.
Can I get Free Spins on Dark King: Forbidden Riches Slot?
By landing 3 or more Scatter symbols appearing anywhere on the reels in the main game activates Free Spins.
Does the Dazzle Me have a jackpot?
No. But the game features a large number of features and a high max win coefficient!
What is the maximum that a player can with at Dazzle Me Slot?
Lucky players that trigger the maximum possible win at the Dazzle Me Slot will get their maximum bet of $/u00a3/€400 multiplied by x2,000. So, 400 x 2,000 = $/u00a3/€ 800,000.
Is Dazzle Me Slot Mobile-Compatible?
Absolutely. All NetEnt games are fully compatible with all modern electronic devices.
What are the betting limits and the layout at the Dazzle Me Slot?
The minimum bet is $/u00a3/€0.20. The maximum bet is $/u00a3/€400.00. The Slot Layout is 3×5
What are the best Online Casinos to Play Dazzle Me Slot at?
While many casinos offer NetEnt games, we invite you to visit our daily updated listing on the Best NetEnt Casinos on CasinoLandia.com. There you can easily make your judgment for the most proper casino brands for your preference.
Play other slots by NetEnt
Play other 777 Slots