Slot Review
Chance Machine 5
Our Rating:
87.73% Gold star
Visitor Rating:
0,00% No star
Times Played:
0 Times Played
TOP CHOICE TO PLAY FOR REAL MONEY
Rated 99.93/100%
welcome bonus
200%/$600 + 100 Free Spins
35x wagering
OTHER TOP CHOICES FOR REAL MONEY PLAY
Quick Facts
Provider:

Provider

The Slot Provider is none other than the company who developed the slot. Simply click on the name of the provider to find our more about it!
Date Launched:

Date Launched

The date when this slot game was launched.
22/12/2020
Theme:

Theme

Theme is the general genre that the the slot could be classified as. One of the elements that makes slot games appealing, A nicely planned popular theme can potentially skyrocket the popularity of an online slot!
Card Suits, Clover, Gems, Jewelry
Jackpot:

Jackpot

A stand-alone or multi-leveled progressive prize pool that a player can win at a given time, simply by spinning the reels.
Special Symbols:

Special Symbols

The special symbols of a slot are part of its mechanic. Elements such as Wilds, Scatters and regular paying symbols come together to form winning combinations.
Expanding, Scatters, Wilds
Review Summary
"Chance Machine 5" is a captivating online slot that seamlessly marries classic slot nostalgia with contemporary excitement. Crafted by Endorphina, this game encapsulates the allure of traditional slot machines while infusing them with modern visuals and features. The reels showcase iconic symbols such as fruits, sevens, and bars, evoking a sense of vintage charm. The inclusion of expanding symbols, scatter symbols, wilds, auto play, and a gamble round adds depth and variety to the gameplay, catering to both traditional enthusiasts and modern players. The game's high volatility, complemented by a competitive RTP of 96%, offers the potential for substantial winnings alongside the inherent thrill of risk. With a seamless mobile compatibility, "Chance Machine 5" extends its appeal to players seeking an immersive and exciting gaming experience wherever they go. In essence, "Chance Machine 5" brilliantly captures the essence of classic and contemporary slot gaming, promising a delightful journey through the evolution of the slot machine experience.
Slot Information
Return to Player (RTP):

Return to Player (RTP)

The Return to Player is a statistic that aims to show the player's edge over the casino - the higher this number is the better! We review all slots based on this RTP value so click on the percentage on the right to find our more slots with a similar RTP!
96%
Volatility/Variance:

Volatility/Variance

Volatility or Variance is meant to describe the winning potential of a slot game: a high volatility will have you win big but no so often, while a low volatility will let you win frequently, but less.
High
Progressive Slot:

Progressive Slot

A progressive slot is a slot that keep on growing its total possible winning pool; usually linked by a network of slots. It is also known as a jackpot.
Slot Type:

Slot Type

Slots can be categorized as classic, 3D, video slots, etc. Click on the type of slot on the right to see similar types of slots!
Video Slot
Rows:

Rows

Part of the design of the slot, the rows are the horizontal lines that trigger special features when certain paying symbols fall in place.
3
Reels:

Reels

Reels are the vertical lines that are build in the slots architecture; together with the rows they help trigger special winning combinations.
5
Paylines:

Paylines

Paylines, or betting lines, are the pre-determined links of symbols across the rows and reels of a slot. A slot can have anywhere from just 1 payline or up to thousands paylines!
5
Slot Layout:

Slot Layout

The layout of the slot is the way the slot is built, based on the number of rows, reels and paylines.

5

x

3
Pros
Modern Features
Nostalgic Charm
Rate this Game
No star
Rating: 0,00%
(0 votes)
How would you rate this game?
Click on the star below to submit your rating
Expert's Opinion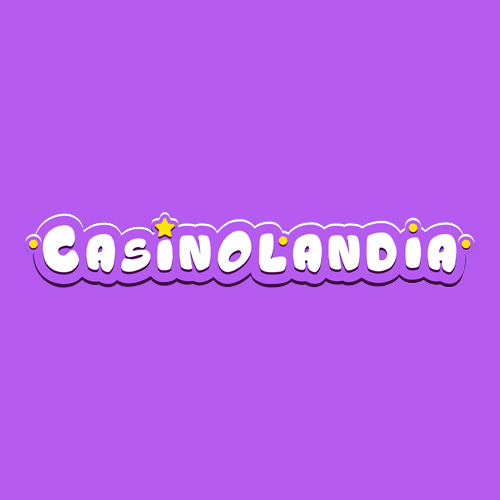 In my candid opinion, "Chance Machine 5" manages to strike a nostalgic chord by blending classic slot elements with modern enhancements. The game's nostalgic symbols of fruits, sevens, and bars resonate with traditional slot enthusiasts, evoking a sense of familiarity. The inclusion of expanding symbols, wilds, and scatter symbols introduces an exciting twist, infusing the gameplay with contemporary features. While the high volatility raises the anticipation of substantial wins, it's important to approach the game with a preparedness for periods of fewer returns. The 96% RTP is commendable and promises reasonable returns over time, providing players with a balanced gaming experience. The mobile compatibility is a definite plus, ensuring that the charm of "Chance Machine 5" can be accessed conveniently. While the amalgamation of classic and modern might not be everyone's cup of tea, those seeking a harmonious blend of the two worlds could find the game to be an engaging and potentially rewarding experience.
8.77 /10 by CasinoLandia
Play Chance Machine 5 for Real Money
Introducing Chance Machine 5
Introducing "Chance Machine 5" by Endorphina, a modern and captivating addition to the realm of online slot games. This title encapsulates the essence of classic slot machines while infusing them with contemporary aesthetics and dynamic gameplay. With sleek visuals and vibrant colors, "Chance Machine 5" exudes a sense of elegance and excitement from the moment the reels start spinning. The game pays homage to traditional symbols like fruits, sevens, and bars, creating a nostalgic yet fresh experience. As players embark on their journey through this virtual slot machine, they'll encounter a range of features, including free spins and multipliers, enhancing the thrill and potential rewards. Whether you're a fan of classic slots or simply seeking engaging gameplay, "Chance Machine 5" promises a fusion of tradition and innovation, delivering an enticing and immersive gaming adventure.
Chance Machine 5 Volatility and RTP
"Chance Machine 5" offers an intriguing blend of volatility and Return to Player (RTP) that shapes its gameplay dynamics. Sporting a commendable 96% RTP rate, the game assures players of a competitive payout over the long term. This means that, on average, for every 100 units wagered, "Chance Machine 5" is designed to return 96 units to players, providing a fair opportunity for consistent returns.
However, what truly sets "Chance Machine 5" apart is its high volatility. This implies that players can expect less frequent wins, but when wins do occur, they tend to be substantial. This aspect appeals to players who relish risk and are drawn to the exhilaration of potentially significant payouts.
Navigating the high volatility requires strategic acumen, as the allure of big wins accompanies the risk of periods with fewer returns. Crafting effective betting strategies and managing bankroll adeptly can amplify the thrill, making "Chance Machine 5" an amalgamation of both calculated risk and the excitement of noteworthy rewards. In summary, the amalgamation of a 96% RTP and high volatility in "Chance Machine 5" crafts a captivating journey for players seeking both adrenaline-pumping excitement and substantial winnings, all while understanding the inherent risks involved.
The Paytable of Chance Machine 5
"The Paytable of Chance Machine 5" is a visual showcase of classic symbols and potential rewards, reminiscent of traditional slot machines. It serves as an essential reference point, unveiling the array of symbols that populate the reels, from nostalgic fruits to bars and sevens. This paytable meticulously outlines the payout values for different combinations, allowing players to gauge the potential rewards for their spins. The balance between lower-paying symbols that offer frequent wins and higher-paying symbols that promise substantial payouts creates an engaging and strategic dynamic. By consulting the paytable, players can strategically plan their spins to maximize their chances of unearthing the most lucrative combinations and accessing the game's features. "The Paytable of Chance Machine 5" isn't merely a guide—it's a portal into the world of classic charm and calculated gaming, beckoning players to explore the reels with anticipation and purpose.
The Symbols of Chance Machine 5
The symbols in "Chance Machine 5" are a nostalgic homage to classic slot machines, featuring traditional elements such as fruits, sevens, and bars that evoke a sense of vintage charm and excitement.
x5 = € 100,000
x4 = € 5,000
x3 = € 1,000
x2 = € 200
x5 = € 14,000
x4 = € 2,400
x3 = € 800
x5 = € 14,000
x4 = € 2,400
x3 = € 800
x5 = € 4,000
x4 = € 800
x3 = € 400
x5 = € 2,000
x4 = € 600
x3 = € 200
x5 = € 2,000
x4 = € 600
x3 = € 200
x5 = € 2,000
x4 = € 600
x3 = € 200
x5 = € 2,000
x4 = € 600
x3 = € 200
x5 = € 1,0000
x4 = € 2,000
x3 = € 500
Chance Machine 5 Features
"Chance Machine 5" offers a diverse range of features that elevate the classic slot experience to new heights. Expanding symbols enrich the gameplay by stretching across entire reels, potentially leading to increased winning combinations. Scatter symbols introduce an element of anticipation, triggering bonus rounds or free spins when landed in specific configurations. Wild symbols step in as versatile substitutes, enhancing the odds of forming successful combinations. The auto play feature brings convenience, enabling players to set a predetermined number of spins to play automatically. Additionally, the gamble round adds an extra layer of excitement by inviting players to wager their winnings in a game of chance, potentially doubling their rewards. The amalgamation of these features caters to various playstyles, inviting players to relish both traditional nostalgia and modern gaming innovation in "Chance Machine 5."
| Feature | Description |
| --- | --- |
| Expanding Symbols | Expanding symbols stretch to cover entire reels, potentially creating more winning combinations. |
| Scatter Symbols | Scatter symbols trigger special features, such as bonus rounds or free spins, when landing in specific patterns. |
| Wilds | Wild symbols substitute for other symbols, enhancing chances of forming winning combinations. |
| Auto Play | Auto play enables players to automate a series of spins based on predetermined settings. |
| Gamble Round | The gamble round lets players wager their winnings on a chance-based game to potentially double rewards. |
Chance Machine 5 Mobile Compatibility
"Chance Machine 5" ensures a seamless and immersive gaming experience on various mobile devices, making it an ideal choice for players who enjoy gaming on the go. The game's design is responsive and adaptable, ensuring that it smoothly adjusts to different screen sizes and orientations. Whether you're playing on a smartphone or a tablet, the user interface remains intuitive and easy to navigate, while the game's graphics, symbols, and animations are optimized for mobile play. The convenience of mobile compatibility means that you can enjoy the thrill and excitement of "Chance Machine 5" no matter where you are, whether it's during your daily commute or from the comfort of your home.
Helpful Questions for Chance Machine 5 by Endorphina
Learn more and enhance your Chance Machine 5 experience with these helpful questions.
What is the RTP of Chance Machine 5?
"Chance Machine 5" offers a favorable Return to Player (RTP) rate of 96%, ensuring that players have a fair chance at receiving a substantial portion of their wagers over time. This rate signifies that, on average, for every 100 units wagered, the game is designed to return 96 units to players, indicating a balanced payout structure. However, it's important to understand that the RTP is a long-term statistical average and does not guarantee specific outcomes during individual gaming sessions. Deviations from this average are common, as luck and chance play significant roles in short-term gameplay experiences. As such, players might experience fluctuations in their winnings, sometimes exceeding the average RTP or falling below it. Balancing this understanding with the game's high volatility is key to enjoying the potential rewards while embracing the inherent variability that comes with "Chance Machine 5."
What is the maximum win of Chance Machine 5?
The maximum win in "Chance Machine 5" is around 100,000 times your bet. This signifies that if you were to place a certain bet and achieve the highest possible winning combination, your potential payout could reach up to 100,000 times the amount you wagered. However, actual winnings can vary based on your bet size, the specific winning combination, and other factors within the game. It's always a good practice to check the game's paytable or official information from the game provider for precise details on potential maximum wins.
What is the betting range applied at Chance Machine 5?
The betting range in "Chance Machine 5" generally falls between 0.05 and 50 credits. This means that players can place bets starting from a minimum of 0.05 credits up to a maximum of 50 credits per spin. However, please keep in mind that specific betting limits might vary based on the casino platform where you're playing the game. Always verify the game's rules and the casino's terms to confirm the exact betting range available to you.

Which game provider has created Chance Machine 5?
"Chance Machine 5" is the creative product of the renowned game provider Endorphina. With a reputation for crafting diverse and engaging online slot games, Endorphina brings its expertise to the forefront with this particular title. Endorphina is celebrated for its ability to blend classic slot elements with contemporary features, catering to a wide range of players. With "Chance Machine 5," the game provider continues its tradition of delivering innovative and entertaining gaming experiences, showcasing their commitment to crafting visually appealing games with dynamic gameplay mechanics. Endorphina's contribution to the world of online casinos is reinforced by "Chance Machine 5," exemplifying their dedication to delivering memorable and engaging gaming adventures.
Is the Chance Machine 5 mobile-firendly?
Yes, "Chance Machine 5" is designed to be mobile-friendly. The game is optimized to provide a seamless and enjoyable gaming experience on various mobile devices, including smartphones and tablets. Its responsive design ensures that the game's graphics, symbols, and user interface adapt smoothly to different screen sizes and orientations. This mobile compatibility allows players to engage in the excitement of "Chance Machine 5" wherever they are, making it a convenient option for those who prefer gaming on their mobile devices.
CasinoLandia's Conclusion on Chance Machine 5
In conclusion, "Chance Machine 5" by Endorphina stands as a captivating testament to the harmonious fusion of classic slot elements and modern innovation. The game adeptly captures the nostalgic charm of traditional slot machines while infusing them with vibrant visuals and engaging features. With its sleek design and dynamic gameplay, "Chance Machine 5" caters to both enthusiasts of vintage slots and players seeking contemporary excitement. The high volatility coupled with a competitive 96% RTP rate strikes a balance between risk and potential reward, appealing to a diverse range of players. As a mobile-friendly option, "Chance Machine 5" ensures that players can access its captivating gameplay on the go. CasinoLandia embraces "Chance Machine 5" as a harmonious blend of tradition and evolution, offering players an enticing journey through the world of slots that echoes the past while embracing the present.
Play other slots by Endorphina
Play other Card Suits Slots