Slot Review
Blood Suckers II
Our Rating:
85.00% Gold star
Visitor Rating:
0,00% No star
Times Played:
0 Times Played
TOP CHOICE TO PLAY FOR REAL MONEY
Rated 98.13/100%
welcome bonus
1500%/$7,500
35x wagering
OTHER TOP CHOICES FOR REAL MONEY PLAY
Quick Facts
Provider:

Provider

The Slot Provider is none other than the company who developed the slot. Simply click on the name of the provider to find our more about it!
Date Launched:

Date Launched

The date when this slot game was launched.
12/10/2017
Theme:

Theme

Theme is the general genre that the the slot could be classified as. One of the elements that makes slot games appealing, A nicely planned popular theme can potentially skyrocket the popularity of an online slot!
Halloween, Horror, Spooky, Vampire
Jackpot:

Jackpot

A stand-alone or multi-leveled progressive prize pool that a player can win at a given time, simply by spinning the reels.
Special Symbols:

Special Symbols

The special symbols of a slot are part of its mechanic. Elements such as Wilds, Scatters and regular paying symbols come together to form winning combinations.
Bonus, Multipliers, Scatters, Wilds
Review Summary
Check out the latest NetEnt masterpiece, Blood Suckers 2, based on the famous NetEnt vampire-themed online slot. This thrilling game brings you the adrenaline and fun of online gambling, but also gives you the opportunity to experience the best that the world of horror and vampires has to offer. Blood Suckers 2 follows the plot of the original game and features a particularly spooky setting where you can win incredible prizes. Check out this review to learn more about this game.
Slot Information
Return to Player (RTP):

Return to Player (RTP)

The Return to Player is a statistic that aims to show the player's edge over the casino - the higher this number is the better! We review all slots based on this RTP value so click on the percentage on the right to find our more slots with a similar RTP!
96.94%
Volatility/Variance:

Volatility/Variance

Volatility or Variance is meant to describe the winning potential of a slot game: a high volatility will have you win big but no so often, while a low volatility will let you win frequently, but less.
Low
Progressive Slot:

Progressive Slot

A progressive slot is a slot that keep on growing its total possible winning pool; usually linked by a network of slots. It is also known as a jackpot.
Slot Type:

Slot Type

Slots can be categorized as classic, 3D, video slots, etc. Click on the type of slot on the right to see similar types of slots!
Video Slot
Rows:

Rows

Part of the design of the slot, the rows are the horizontal lines that trigger special features when certain paying symbols fall in place.
3
Reels:

Reels

Reels are the vertical lines that are build in the slots architecture; together with the rows they help trigger special winning combinations.
5
Paylines:

Paylines

Paylines, or betting lines, are the pre-determined links of symbols across the rows and reels of a slot. A slot can have anywhere from just 1 payline or up to thousands paylines!
25
Slot Layout:

Slot Layout

The layout of the slot is the way the slot is built, based on the number of rows, reels and paylines.

3

x

5
Slot Features
Minimum Bet:

Minimum Bet

The minimum accepted amount that will allow you to spin the reels of this slot game.
$0.25
Maximum Bet:

Maximum Bet

The maximum accepted amount that will allow you to spin the reels of this slot game.
$250
Maximum Win:

Maximum Win

The total maximum amount that you could win triggering the biggest winning combo.
$50730
Progressive Slot:

Progressive Slot

A progressive slot is a slot that keep on growing its total possible winning pool; usually linked by a network of slots. It is also known as a jackpot.
Auto Play Feature:

Auto Play Feature

Auto Play is a built-in function on the slot interface that enables automatic spinning of the slot without the player having to press the Spin button on every spin. Usually, the function can be preset to auto execute a certain number of spins like 20,50, 100, or more. Players can typically define their bet amount and set loss limits before starting Auto Play.
Free Spins Feature:

Free Spins Feature

Free spins are the most popular feature in online slots today. Usually they are not just a free spinning on the usual gameplay of the slot but are bundled into separate and more exciting feature with special effects and much greater winning potential.
Turbo Play Feature:

Turbo Play Feature

The Turbo Play feature allows players to play a given slot much faster than usual by bypassing slower effects in graphics and music. It is preferred by players who are familiar with a given slot and do not want to hear repetitive sounds and moves for a long time.
Available:
Android, IOS, Windows
Pros
Nicely improved compared to the first Blood Suckers slot
Nice sound effects, music, and sound effects
Great slot to play on Halloween
Attractive RTP of 96.94
Cons
Big wins are hard to get
The Free Spins and the Bonus Game wins are relatively small
Rate this Game
No star
Rating: 0,00%
(0 votes)
How would you rate this game?
Click on the star below to submit your rating
Play Blood Suckers II for Real Money
The Blood Suckers II Slot at First Glance!
This online slot offers beautiful gothic gameplay and is inspired by stylish Victorian-era-style vampires. The main character, Amilia, takes a scary adventure to find the Hidden Treasure of her ancestors that have been hunted and slain for years. The story is quite interesting, and the game graphics look quite realistic which makes the game even more thrilling.
CasinoLandia, Where Can I Find the Blood Suckers II Slot?
The intimidating Blood Suckers II Slot is readily available at our best-licensed NetEnt Casinos. On our main page, you will discover a wide variety of trustworthy NetEnt Casinos which are waiting for you. To become a member of these amazing casinos, you will need to fill in a simple registration form and wait for a representative of the respective casino to conduct a KYC check on your input. If you have provided the correct information and you have reached the minimum gambling age, you will be provided with the opportunity to spin the reels of the Blood Suckers II Slot.
A High RTP of 96,94% Makes the Blood Suckers II Slot Worth Playing!
The Blood Suckers II Slot offers an RTP of 96.94%. This indicates that the game has the potential to give away some big winnings as long as you land a successful winning combination.
How to boost your winning chances – Blood Suckers IISlot's Winning Potential
Once you open the platform, you will run into a creepy castle with a dark background and Amilia standing on the left side. Here you will find 5 reels that are flooded with the most terrifying vampire characters. There are 4 characters, including Amilia, a scary daemon and a daemon hunter. All of the other objects and elements are according to the same style. In general, the game's appearance is well produced. Instead of cartoons, it consists of interactive illustrations and amazing video quality. The game is easy to use, and it clearly shows the relevant information.
Slot Layout and Paying Symbols
This spooky game offers a max payout of 250000 coins and allows bets from as low as 0.25 coins up to as much as 250 coins. The 4 characters can bring you wins from 10x to 500x when you land 3 or more of the same symbols. The 4 low paying symbols can bring you wins from 2x to 150x. The game offers 25 different paylines that can form winning combinations.
Wilds, Scatters, and How they All Come Together
The Blood Suckers 2 Slot has two different features that can be activated randomly at any point in the game. These are the Scatter Shot and Bonus Shot features. The Free Spins Feature is triggered when three or more scatters land successfully on the reels. What's more, if you land at least 3 Golden Door bonus symbols on consecutive reels, the Hidden Treasure feature is unlocked.
The Blood Suckers 2 Slot – a Look Behind the Curtains
Casino slots are unquestionably apopular form of casino entertainment. The on-site slots should be indicated using an RNG, which means the outcome is entirely unpredictable. At the very least, we only review such products in order to promote transparency. Slot machines have varying numbers of reels, rows, and paylines. They also offer different bonus features and winning potential. We advise you to check our comprehensive slot reviews to choose the right casino slot. Rest assured that we constantly replenish our list to keep you entertained.
Develop Your Own Betting Strategy
We should make it clear that slots are a game of luck and there is no strategy that can completely guarantee you a win. This being sad, there are some tips and tricks that can make your game more profitable over time. First, we recommend you first try the demo mode to get familiar with the game. In this mode you can test some of our betting strategies listed here, to find out which one brings you best results. After that you can continue with betting for real money.
Play Here, Play There, Play Everywhere – Blood Suckers II Slot and Mobile Compatibility
Blood Suckers 2 is available on both mobile and tablet, as well as Desktop devices. The graphics and features work perfectly no matter of the screen size. Play anywhere you want using your iOS or your Android devices and enjoy what this game has to offer.
Spin for Free Now, Thank us Later!
It is always a good idea to check out the free to play version of the game before starting with your real money. The demo version offers you the chance to get familiar with the game and and all of the features and bonuses. Also, you will learn how to use various strategies to win bigger in the long term.
Tips and Tricks
The Blood Suckers II Slot follows the story of its predecessor. This means that if you are familiar with it, you will find no difficulties in spinning the reels of the improved version. As usual, our top tip for you will be to play responsibly and pay attention to patterns of excessive gambling. If you suspect that you are gambling more than usual, we encourage you to seek assistance. Trust us, it is not scary to ask as the help is there for you. A further tip will be to develop a successful betting strategy and set certain betting limits. Lastly, don't treat the Blood Suckers II Slot as a source of income but as a source of entertainment. This is the key to a positive casino experience.
Watch Out for Bonuses and Free Spins On the Grid!
The Hidden Treasure special Bonus can be activated when you land at least 3 Golden Door Symbols. Here you will get to choose between coffins and chests. If your pick lands 3 red rose scatters, you will be awarded 10 Free Spins. If you find a key, you are taken to the next level of the bonus game. If you however find the daemon, its game over.
The Free Spins feature is activated wen you find 3 or more scatters on the reels. You will get 10 Free Spins that can be multiplied. If you land 3 more scatters, you will win 10 additional Free Spins.
More Slots by NetEnt
NetEnt, an industry leader, works around the clock for your entertainment!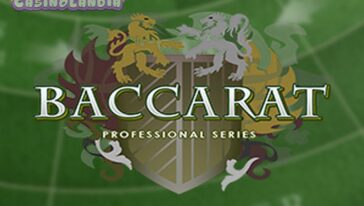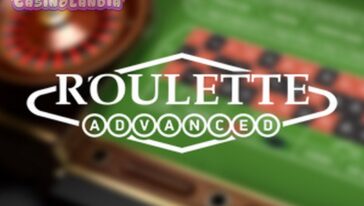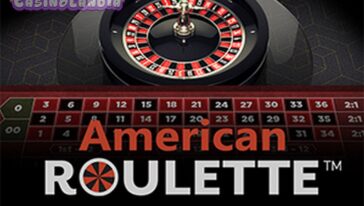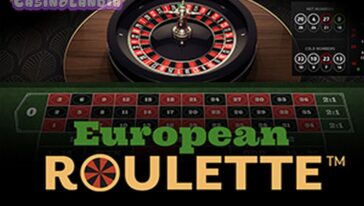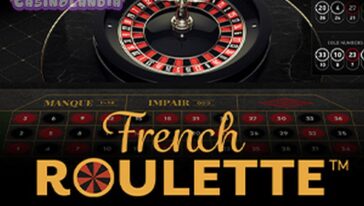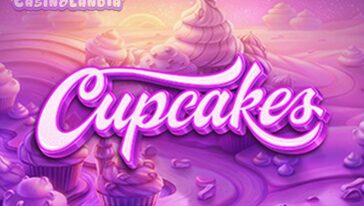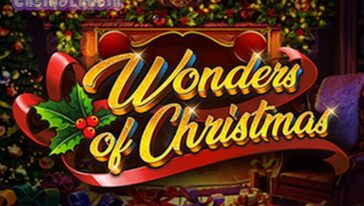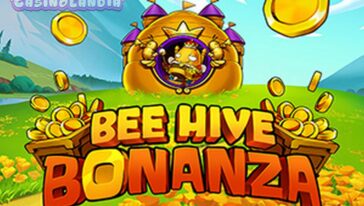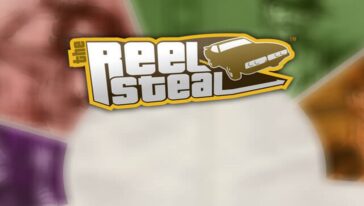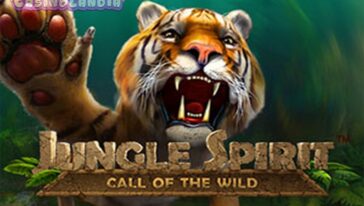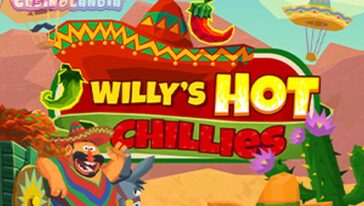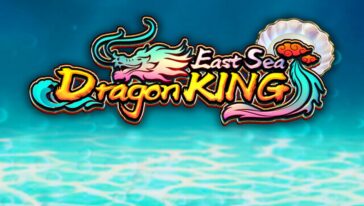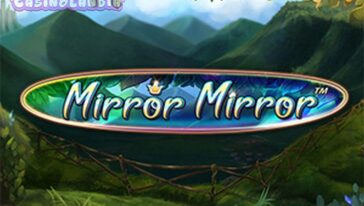 Volatility and Variance
The latest release of the NetEnt vampire saga offers a low volatility, which means that you can expect quite high returns. What makes this game so popular by players around the world is that this volatility level makes the game perfect for all types of players.
Is the Blood Suckers II Slot StillON THE TOP OF THE CHARTS? CASINOLANDIAS VERDICT
We hope that this review of the Blood Suckers 2 Online Slot shows us how fun and exciting this game is! This game is an excellent option not only for horror lovers, but for any player that wants to try a rewarding game that will pay often and generously. You can enjoy this title at some of the best NetEnt online casinos that we recommend you! Find the top choices here.
FAQs: Recent Questions About Blood Suckers II Slot
And CasinoLandia's Answers!
Why is Blood Suckers 2 Slot So Popular?
Well, the main reason why this game is so widely known is because of its unique RTP percentage of 96.94%, as well as the fact that it's been on the market since 2017.
Can Blood Suckers 2 Slot Slot trigger Big Wins?
At this unique slot game players can win as much as 250000 coins.
How Do You Get Free Spins on Blood Suckers 2 Slot?
The game itself consists of 5 reels, 3 rows and 25 paylines, therefore it is safe to say that there are plenty of winning combinations that can be created.
Can You Play Blood Suckers 2 Slot Slot With Bonus Money?
Yes, you can use your bonus cash, or free spins as long as this is allowed by the bonus conditions.
Why is this slot Blood Suckers 2 Slot?
The game derives its name from its gothic Vampire theme.
Can You Play Blood Suckers 2 Slot on Mobile?
Players can easily access all of the amazing features and bonuses this game offers from any mobile device.
Play other slots by NetEnt
Play other Halloween Slots