Slot Review
72 Fortunes
Our Rating:
94.55% Gold star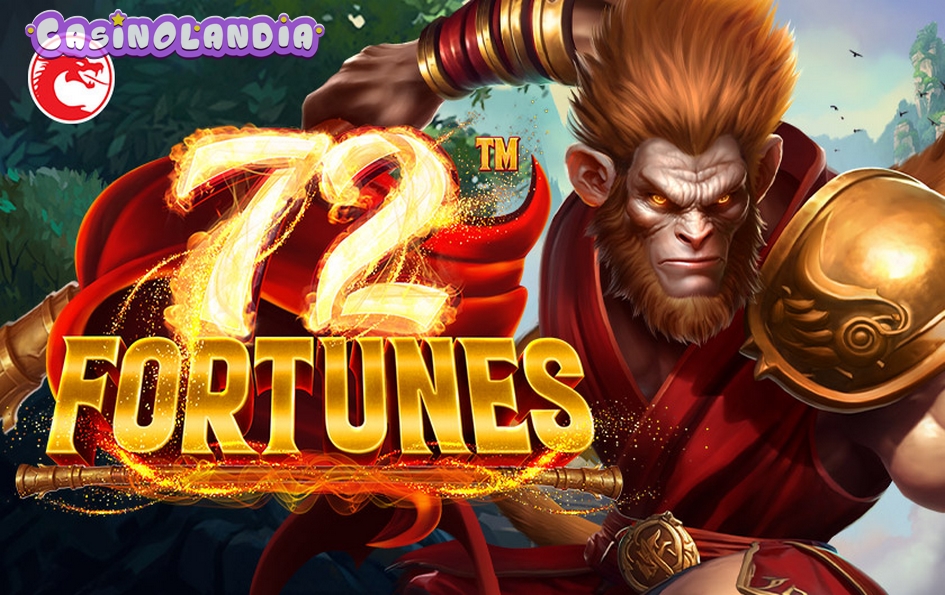 Visitor Rating:
0,00% No star
Times Played:
5 Times Played
TOP CHOICE TO PLAY FOR REAL MONEY
Rated 99.93/100%
welcome bonus
200%/$600 + 100 Free Spins
35x wagering
OTHER TOP CHOICES FOR REAL MONEY PLAY
Quick Facts
Provider:

Provider

The Slot Provider is none other than the company who developed the slot. Simply click on the name of the provider to find our more about it!
Date Launched:

Date Launched

The date when this slot game was launched.
14/09/2023
Theme:

Theme

Theme is the general genre that the the slot could be classified as. One of the elements that makes slot games appealing, A nicely planned popular theme can potentially skyrocket the popularity of an online slot!
Ancient China, Ancient Civilizations, Fortune, Mythical, Potions
Jackpot:

Jackpot

A stand-alone or multi-leveled progressive prize pool that a player can win at a given time, simply by spinning the reels.
Special Symbols:

Special Symbols

The special symbols of a slot are part of its mechanic. Elements such as Wilds, Scatters and regular paying symbols come together to form winning combinations.
Multipliers, Re-Spins
Review Summary
"72 Fortunes" emerges as a captivating testament to the richness of ancient Chinese symbolism and prosperity. Crafted by Betsoft, the game invites players to delve into a world where dragons, koi fish, and golden coins come to life on the reels. The impressive 96.41% RTP ensures a favorable return on wagers, while the medium volatility strikes a balance between excitement and consistent payouts. With features like multipliers, auto play, and re-spins, the game keeps players engaged while embracing the essence of luck and fortune. The mobile-friendly design allows for seamless gameplay on various devices, granting players the chance to uncover riches and embrace the auspicious ambiance wherever they go. "72 Fortunes" not only offers an engaging gaming experience but also embodies the cultural significance of prosperity, making it a distinctive and rewarding addition to the world of online slots.
Slot Information
Return to Player (RTP):

Return to Player (RTP)

The Return to Player is a statistic that aims to show the player's edge over the casino - the higher this number is the better! We review all slots based on this RTP value so click on the percentage on the right to find our more slots with a similar RTP!
96.41%
Volatility/Variance:

Volatility/Variance

Volatility or Variance is meant to describe the winning potential of a slot game: a high volatility will have you win big but no so often, while a low volatility will let you win frequently, but less.
Medium
Progressive Slot:

Progressive Slot

A progressive slot is a slot that keep on growing its total possible winning pool; usually linked by a network of slots. It is also known as a jackpot.
Slot Type:

Slot Type

Slots can be categorized as classic, 3D, video slots, etc. Click on the type of slot on the right to see similar types of slots!
Video Slot
Rows:

Rows

Part of the design of the slot, the rows are the horizontal lines that trigger special features when certain paying symbols fall in place.
3
Reels:

Reels

Reels are the vertical lines that are build in the slots architecture; together with the rows they help trigger special winning combinations.
4
Paylines:

Paylines

Paylines, or betting lines, are the pre-determined links of symbols across the rows and reels of a slot. A slot can have anywhere from just 1 payline or up to thousands paylines!
1
Slot Layout:

Slot Layout

The layout of the slot is the way the slot is built, based on the number of rows, reels and paylines.

4

x

3
Pros
Cultural Richness
Innovative Features
Mobile Compatibility
Cons
Medium Volatility
Personal Preference
Rate this Game
No star
Rating: 0,00%
(0 votes)
How would you rate this game?
Click on the star below to submit your rating
Expert's Opinion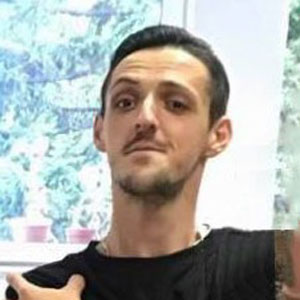 In my honest opinion, "72 Fortunes" by Betsoft provides a visually captivating and culturally immersive gaming experience. The incorporation of ancient Chinese symbolism and prosperity-themed elements adds depth and intrigue to the gameplay, making each spin feel like a journey into a world of auspicious meanings. The balanced RTP of 96.41% and medium volatility offer a fair chance at returns, catering to both steady players and those seeking excitement. The inclusion of innovative features like multipliers, auto play, and re-spins enhances the engagement, giving players multiple ways to interact with the game. The mobile-friendly design ensures accessibility, allowing players to explore their fortunes on the go. However, the specific mechanics of achieving the maximum win might require further exploration, which could be seen as both a challenge and an opportunity. Overall, "72 Fortunes" presents a well-rounded package that appeals to those fascinated by culture, offers balanced gameplay, and promises a journey of luck and prosperity on the vibrant reels.
9.46 /10 by Mladen Gyuzelski
Play 72 Fortunes for Real Money
Introducing 72 Fortunes
Introducing "72 Fortunes" by Betsoft – a captivating voyage into the mystical realm of ancient Chinese folklore and prosperity. This online slot game invites players to immerse themselves in the auspicious world of traditional symbols, mythical creatures, and intricate designs that signify fortune and luck. With meticulously crafted symbols representing dragons, koi fish, and golden coins, "72 Fortunes" encapsulates the essence of Chinese culture's reverence for luck and abundance. The game's vibrant visuals and immersive soundscapes create an atmosphere that transports players to an era of rich symbolism and promise. As the reels spin, players have the chance to uncover rewarding combinations that reflect the power of prosperity. With its engaging theme, potential for significant rewards, and innovative features, "72 Fortunes" underscores Betsoft's commitment to delivering visually stunning and culturally evocative slot experiences that captivate players with each spin.
72 Fortunes Volatility and RTP
"72 Fortunes" by Betsoft presents a balanced blend of volatility and Return to Player (RTP) that enhances the gaming experience. With an impressive RTP of 96.41%, the game ensures players a favorable return on their wagers over time.
This translates to an expected average payout of around $96.41 for every $100 wagered. The medium volatility of "72 Fortunes" offers a harmonious balance between frequent wins and the potential for moderate-sized payouts. Medium volatility indicates that the game strikes a middle ground between low and high volatility, making it appealing to a wide range of players seeking a mix of excitement and steadier returns.
This combination of a solid RTP and medium volatility creates a gaming environment that is both engaging and fair, catering to players who enjoy a balanced and rewarding slot experience.
The Paytable of 72 Fortunes
The paytable of "72 Fortunes" is a visual testament to the game's dedication to capturing the essence of ancient Chinese prosperity and luck. Featuring meticulously designed symbols like majestic dragons, graceful koi fish, and shimmering golden coins, the paytable immerses players in a world rich with cultural symbolism. Each symbol carries its own distinct value, offering players a glimpse into the potential rewards associated with various combinations. As the reels spin, the paytable comes to life, adding an element of anticipation and excitement as players seek to align symbols that resonate with the theme's auspicious connotations. The intricate detailing and thoughtful placement of symbols within the paytable contribute to the overall thematic experience of "72 Fortunes," creating an atmosphere where players can truly believe in the promise of fortune and prosperity.
The Symbols of 72 Fortunes
The symbols in "72 Fortunes" are a vibrant portrayal of ancient Chinese culture's symbols of prosperity, featuring dragons, koi fish, golden coins, and other auspicious elements that encompass the theme of luck and abundance.
72 Fortunes Features
"72 Fortunes" presents an array of captivating features that elevate the gameplay experience, immersing players in the realm of luck and prosperity. The inclusion of multipliers adds a dynamic twist, potentially multiplying wins and enhancing the excitement of each spin. The auto play feature provides convenience, allowing players to engage in uninterrupted gameplay while enjoying the game's thematic visuals and soundscapes. Re-spins add an engaging layer, granting players an extra chance to improve their outcomes by holding specific reels. These features harmoniously come together to create a gameplay experience that captures the essence of fortune while offering a modern twist that keeps players engaged and entertained throughout their journey in "72 Fortunes."
| Feature | Description |
| --- | --- |
| Multipliers | Multipliers enhance wins by multiplying payouts, adding an element of excitement and potential for larger rewards. |
| Auto Play | The auto play feature enables automated spins, allowing players to enjoy the game hands-free and without interruptions. |
| Re-Spins | Re-spins grant players an additional opportunity to improve their outcomes by holding specific reels for the next spin. |
72 Fortunes Mobile Compatibility
"72 Fortunes" is thoughtfully designed to provide seamless compatibility with a range of mobile devices, ensuring that players can indulge in the world of ancient Chinese prosperity on smartphones and tablets. The game's visuals, controls, and user interface are optimized for smaller screens without compromising the game's aesthetic quality or engaging features. This means that you can experience the allure of fortune and luck whether you're at home, commuting, or simply prefer the convenience of mobile gameplay. "72 Fortunes" ensures that the promise of prosperity is at your fingertips, allowing you to explore the game's intricacies and captivating symbols wherever you go.
Helpful Questions for Wish Granted by Endorphina
Learn more and enhance your 72 Fortunes experience with these helpful questions.
What is the RTP of the 72 Fortunes?
The Return to Player (RTP) of "72 Fortunes" is 96.41%. This percentage represents the average amount of money that players can expect to receive back from their wagers over an extended period of gameplay. In the case of "72 Fortunes," for every $100 wagered, the game is designed to pay back an average of $96.41 in winnings. While the RTP offers valuable insight into potential returns, it's important to remember that individual gaming sessions can vary due to the inherent randomness of slot games. The 96.41% RTP of "72 Fortunes" underscores the game's commitment to delivering a balanced and fair gaming experience in line with industry standards.
What is the maximum win of 72 Fortunes?
The maximum win in "72 Fortunes" is up to 4,440 times the maximum bet, which is set at 90. This means that with the highest bet of 90 credits, players have the potential to win a maximum of 4,440 times that bet amount. This impressive maximum win adds an element of excitement and potential for substantial rewards to the gameplay experience. As with any slot game, actual winnings can vary based on the specific combinations that align during gameplay, making the pursuit of this maximum win an enticing aspect for players seeking significant returns on their bets.
What is the betting range applied at 72 Fortunes?
In "72 Fortunes," the betting range spans from a minimum of 0.3 to a maximum of 90. This range accommodates a diverse range of players with varying wagering preferences, allowing both cautious players and those comfortable with higher stakes to find a suitable betting amount. Whether you're looking for extended gameplay with smaller bets or aiming to maximize potential wins with higher stakes, "72 Fortunes" offers a flexible range that caters to various player strategies and comfort levels.

Which game provider has created 72 Fortunes?
"72 Fortunes" is a creation of Betsoft, a renowned and innovative game provider in the online casino industry. With a reputation for delivering high-quality and visually stunning slot games, Betsoft has consistently pushed the boundaries of gaming excellence. Their expertise lies in crafting immersive experiences that capture players' attention through captivating visuals, engaging narratives, and innovative features. "72 Fortunes" stands as a testament to Betsoft's commitment to creating games that not only entertain but also transport players to unique worlds, in this case, the auspicious realm of Chinese folklore and prosperity. Through their dedication to quality and creativity, Betsoft has established itself as a prominent name in the industry, and "72 Fortunes" adds another gem to their portfolio of games that resonates with players seeking both entertainment and substantial rewards.
Is the 72 Fortunes mobile-firendly?
Yes, "72 Fortunes" is designed to be mobile-friendly. The game has been optimized to provide a seamless and enjoyable gaming experience on various mobile devices, including smartphones and tablets. The user interface, graphics, and controls have been adapted to fit smaller screens without compromising the visual quality or gameplay features. This means that you can enjoy the excitement and potential prosperity of "72 Fortunes" on the go, immersing yourself in the game's captivating theme and engaging features wherever you are.
CasinoLandia's Conclusion on 72 Fortunes
In conclusion, "72 Fortunes" is a harmonious fusion of ancient Chinese symbolism and modern gaming innovation, offering players a captivating journey into a world of prosperity and mythical allure. With its commendable 96.41% RTP and medium volatility, the game provides a balanced blend of potential returns and engaging gameplay. The meticulously designed symbols and immersive soundscapes encapsulate the essence of luck and fortune, making each spin an exciting pursuit of prosperity. The inclusion of multipliers, auto play, and re-spins adds layers of excitement and strategy to the gaming experience. CasinoLandia recognizes "72 Fortunes" as a captivating addition that caters to both cultural enthusiasts and avid gamers, promising a journey into the heart of Chinese folklore and potential rewards. Its mobile compatibility ensures accessibility, allowing players to chase their fortunes wherever they desire. Overall, "72 Fortunes" stands as a symbol of both gaming entertainment and the promise of luck, presenting players with an engaging experience that is both visually stunning and rewarding.
Play other slots by Betsoft
Play other Ancient China Slots