Big Wins/Jackpots
Game Providers
Industry News
Media Partners
New Slots
Press Releases
Thunderkick Unleashes Zap Attack Slot
Thunderkick has launched Zap Attack Slot, an electrifying 5x5 video slot that promises an interstellar adventure. Featuring Expanding Multiplier Wilds with multipliers reaching up to x5 and a thrilling Bonus Invasion that offers a galaxy of Free Spins and symbol upgrades by mischievous aliens, this game redefines cosmic excitement. With an RTP of 96.15% and the potential for maximum exposure at 5000x your stake, it's a cosmic journey that blends thrilling gameplay and cosmic rewards. Zap Attack Slot is an invitation to embark on an unforgettable cosmic odyssey, where electrifying spins and celestial riches await.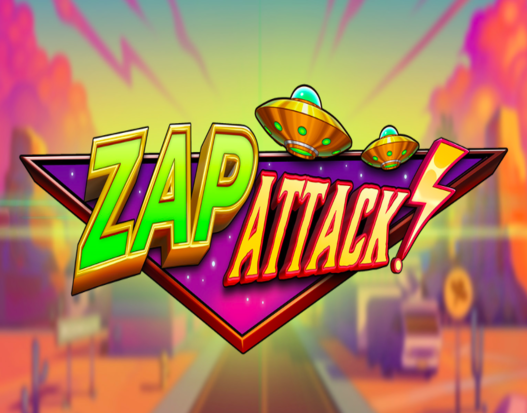 Thunderkick Unleashes Zap Attack Slot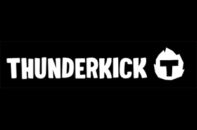 Rated 96.01/100%
281 Casinos | 65 Games
All Casinos
Thunderkick has set its sights on a whole new dimension of entertainment with its latest creation, the electrifying Zap Attack Slot. Buckle up, casino enthusiasts, as you're about to be propelled into a cosmic adventure where interstellar thrills await.
In the ever-expanding galaxy of online slot games, Zap Attack emerges as a celestial marvel, a 5×5 video slot infused with otherworldly excitement. This isn't just another run-of-the-mill slot; it's a cosmic odyssey, a journey that will leave you electrified and yearning for more.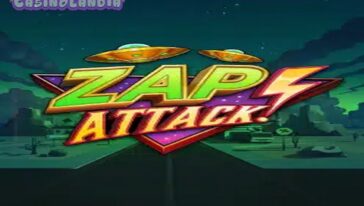 New
The standout feature of 'Zap Attack Slot' is undoubtedly the Expanding Multiplier Wilds, a force of nature beyond this world. These cosmic symbols don't merely substitute for others; they come loaded with an in-built multiplier that can skyrocket your winnings up to x5! As you spin the cosmic reels, watch in awe as these Wilds expand, electrify your wins, and send your excitement levels soaring into uncharted territory.
But that's not all – get ready to be swept off your feet by the Bonus Invasion, a celestial event that ushers in a galaxy of Free Spins and heart-pounding surprises. As you navigate the cosmos, keep your eyes peeled for the arrival of extraterrestrial beings who are more than willing to share their cosmic treasures. When they descend upon the reels, they'll upgrade regular symbols to high-paying ones, propelling your potential wins to astronomical heights.
As you embark on your cosmic voyage with Zap Attack Slot, rest assured that Thunderkick has your back. With a Return-to-Player (RTP) rate of 96.15%, fairness is guaranteed, ensuring that your cosmic adventure is as rewarding as it is thrilling. And if you're aiming for the ultimate cosmic bounty, the game boasts a maximum potential exposure of 5000 times your stake, making it a celestial choice for those chasing cosmic-sized winnings.
Zap Attack Slot is an invitation to join an interstellar odyssey that will ignite your passion for online casino gaming. Thunderkick has once again flexed its creative muscles, crafting a slot that seamlessly blends stunning visuals, captivating gameplay, and the tantalizing promise of cosmic riches.
So, for all you cosmic adventurers out there yearning to escape the mundane and explore the extraordinary, Zap Attack Slot is your cosmic passport to a journey. With its Expanding Multiplier Wilds, Bonus Invasion, and cosmic rewards, it's a game that guarantees not just thrills but an electrifying experience that will keep you coming back for more.
Don't miss this opportunity to become part of a cosmic phenomenon. Join the ranks of online casino players who the cosmic allure of Zap Attack Slot has already enchanted. Your cosmic adventure commences now, and the stars are aligning in your favor. Spin the cosmic reels, chase those Wilds, and witness the cosmos unfold before your very eyes. The voyage to cosmic riches awaits.
Latest Releases by Thunderkick
Take a look at the last 10 slot releases by the awesome software provider Thunderkick.