Big Wins/Jackpots
Game Providers
Industry News
Media Partners
New Slots
Press Releases
Joker's Joy Slot Unleashes Mysterious Delights
Introducing Joker's Joy, the latest sensation from Amigo Gaming, where classic charm meets whimsical surprises in an online slot adventure like no other. Unleash the hilarity as you spin the reels and uncover mysterious gift symbols that hold the key to hidden treasures and delightful mystery prizes. Brace yourself for a bonus bonanza with the mischievous Joker by your side, ready to create winning combinations and send your excitement levels through the roof. Get ready to laugh, win big, and embark on a truly unforgettable gaming journey with Joker's Joy!
Joker's Joy Slot Unleashes Mysterious Delights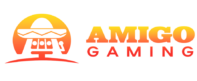 Media Partner
Rated 94.75/100%
37 Casinos | 51 Games
All Casinos
Amigo Gaming unveils its latest marvel, Joker's Joy—an online slot that's sure to tickle your funny bone and send your excitement levels soaring! Get ready to dive into a world of classic charm, blended with a dash of quirkiness, as this captivating game takes you on a thrilling ride through a realm of delightful novelties.
Hold on tight, for Joker's Joy is a whimsical whirlwind that never fails to astound. With each spin, you'll uncover a myriad of surprises triggered by the appearance of three or more gift symbols on the reels. These mysterious gifts hold the key to unlocking an array of hidden treasures—mystery prizes that will leave you grinning from ear to ear. Every spin is a chance to unravel the unknown, fueling your anticipation and leaving you hungry for more!
But wait, there's even more mirth to be found in the world of Joker's Joy. When three or more SCATTER symbols grace the reels, prepare to be whisked away into a bonus extravaganza like no other. Brace yourself for ten free games that will set your heart racing. And here's the kicker—the mischievous Joker himself will join the action, firmly planted on the reels, ready to lend a helping hand. With his wild antics and knack for creating winning combinations, he's the ultimate ally in your quest for big wins!
Marga Fernandez, the brilliant Director of Business Development at Amigo Gaming, can hardly contain her excitement. "We're overjoyed to offer players an online gaming experience packed with surprises and endless thrills," she exclaims. "Joker's Joy immerses players in a world of mystery prizes and an exhilarating bonus stage, where The Joker is your partner in crime, assisting you in racking up those fantastic wins!"
It's time to unleash your inner daredevil and set forth on an unforgettable journey through the enigmatic realm of Joker's Joy. Prepare to be captivated by its secrets and enthralled by the magnificent prizes that lie in wait. Let Joker's Joy be your guide, leading you to unimaginable riches and non-stop laughter!
Now is the moment to seize the day and plunge headfirst into the whirlwind adventure of Joker's Joy. Don't let this golden opportunity slip through your fingers like a slippery ace. Join the legions of enthusiastic players who have already succumbed to the irresistible allure of this extraordinary slot. Get ready to immerse yourself in a world where laughter echoes through every spin, and incredible rewards are just a heartbeat away. The time has come to embrace the enigma and revel in the madness of Joker's Joy!
Remember, fortune favors those who dare to take risks, and in this topsy-turvy realm, opportunities to claim fame and fortune abound. Don't miss your chance to be part of the grand spectacle and embark on the most uproarious online gambling adventure of your life. Joker's Joy beckons and it's calling your name. Get ready for a wild ride that will leave you breathless with anticipation and grinning like a Cheshire cat.
Joker's Joy—a realm brimming with mystery, surprises, and boundless entertainment awaits you. Prepare yourself for an unforgettable encounter with Lady Luck, and let the games begin! This is your chance to unleash the full extent of your gaming prowess, where every spin holds the promise of an extraordinary win. The time is now. Get in on the action and let Joker's Joy guide you to a world of infinite possibilities!
Latest Releases by Amigo Gaming
Take a look at the last 10 slot releases by the awesome software provider Amigo Gaming.