Big Wins/Jackpots
Game Providers
Industry News
Media Partners
New Slots
Press Releases
Get Fired Up with Thunderkick's Hot Potato
Hot Potato by Thunderkick is the latest sensation in the world of online casinos, offering a fresh take on slot gaming with its cluster win mechanic. Instead of traditional paylines, players aim to match clusters of identical symbols on a 7x7 grid, featuring delectable treats like soda cans, burgers, and fries. The star of the show is the Exploding Wild, which can create Multiplier Grids and boost wins up to a blazing x128 the player's bet. With a sizzling bonus game, persistent Multiplier Grids, and a commitment to innovation, Hot Potato promises an exhilarating casino experience for those craving excitement and the chance to win big.
Get Fired Up with Thunderkick's Hot Potato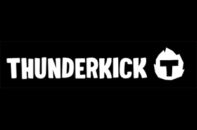 Rated 96.01/100%
323 Casinos | 69 Games
All Casinos
Get ready to turn up the heat with Thunderkick's scorching new release, Hot Potato. This game is anything but ordinary, as it introduces an exciting cluster win mechanic that's set to set the online casino world on fire.
In Hot Potato, you're not dealing with traditional paylines. Instead, your mission is to match clusters of five or more identical symbols, featuring tasty treats like soda cans, burgers, and fries, all on a sizzling 7×7 grid. Line them up either horizontally or vertically, and you'll be in for a fiery win.
New
But what sets Hot Potato apart from the crowd is its star of the show – the Exploding Wild. This potato dynamo can burst onto the scene at any moment, randomly triggering during a spin or after securing a cluster win. When it does, it explodes across a 3×3 area, wiping out all symbols in its path and creating a Multiplier Grid, where the real action happens.
Each position in the Multiplier Grid begins with a modest x2 multiplier, but here's where the excitement builds. If more Exploding Wilds make their entrance during subsequent cluster wins in the same area, those multipliers don't just double; they can climb all the way up to a sizzling x128 the player's bet.
To add even more spice to the mix, keep your eyes peeled for the three Scatters, your ticket to the bonus game. This feature grants you 10 red-hot free spins, where the Multiplier Grid remains in play throughout the round. This means you have the chance to cook up some seriously scorching wins that will leave you on the edge of your seat.
Hot Potato is a testament to Thunderkick's commitment to innovation. They've pushed the boundaries with fresh mechanics, blended them with refined features, and wrapped it all in an eye-catching package. All in all, this new release is a testament to Thunderkick's dedication to keeping players entertained.
Mike Collins, Product Owner at Thunderkick, shared his enthusiasm for the release, saying, "Put on your chef's hat and get ready for a blazing good time with 'Hot Potato'! We're thrilled to introduce our first slot with a cluster pay mechanic – but that's just the beginning."
"We can't wait to see how players enjoy features like Exploding Wilds, along with the bonus game where you can whip up some substantial wins. 'Hot Potato' is the slot that's got us all fired up!"
Hot Potato is a thrilling culinary adventure for casino enthusiasts who crave innovation, excitement, and the opportunity to rake in sizzling wins. So, don your chef's hat and dive into the heat of the action – it's time to spice up your online casino experience with Hot Potato by Thunderkick!
Latest Releases by Thunderkick
Take a look at the last 10 slot releases by the awesome software provider Thunderkick.