eSports Betting
Industry News
New Casinos
Sports Betting
Tournaments
All Bets In: Gamers8 Festival Set to Ignite with Explosive CS: GO Showdown
Get ready to dive into the Counter-Strike: Global Offensive extravaganza, where bets are your currency and bullets your arsenal. The countdown is on for an explosive gaming showdown set to rock screens on August 14, as 16 elite teams battle it out in a seven-day war of tactics and skill, culminating in a grand finale on August 20. The return of Counter-Strike: Global Offensive to the Gamers8 festival promises a spectacle of frags and strategy, with top-ranking teams taking center stage in a clash of digital titans. As anticipation reaches its peak, fans and gamblers alike are gearing up for an esports experience that promises drama, excitement, and the thrill of uncertainty in every pixelated frame.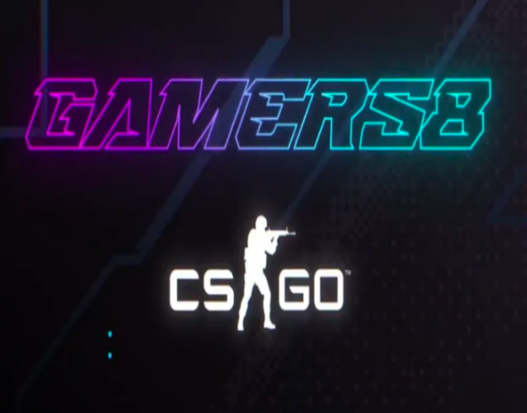 All Bets In: Gamers8 Festival Set to Ignite with Explosive CS: GO Showdown
Hot New Brand
Rated 97.92/100%
welcome bonus
375%/€5,000 + 285 Free Spins
40x wagering (Deposit & Bonus)
Gather around for a digital delight that'll have you on the edge of your gaming chairs! Let's dive into the thrilling universe of the Gamers8 Counter-Strike: Global Offensive extravaganza – where bets are the name of the game, bullets are the currency of choice, and excitement is the only currency accepted.
Hold onto your virtual wallets because the countdown clock is ticking louder than a mouse click in a silent room. Betting madness is about to engulf the gaming sphere as the Gamers8 CS: GO tournament prepares to unleash its electrifying saga. Imagine a world where odds and possibilities dance like pixels on your screen, offering a buffet of choices from predicting the undisputed champion of the tournament to forecasting the next series conqueror. It's not just betting; it's a digital gamble that'll have you shouting "jackpot" from the virtual rooftops.
Save the date, gamers, because August 14 is when the pixelated warriors of Counter-Strike: Global Offensive will wage a seven-day war that'll echo through the virtual halls of history. Sixteen top-tier teams are locked, loaded, and ready to rock, turning the digital realm into a battleground of tactics, tension, and triumphant headshots. Get your popcorn ready because the grand finale is set to detonate on August 20, when only the mightiest will stand tall, basking in the glory of victory.
Hold onto your GPUs because the excitement doesn't end there! Counter-Strike: Global Offensive is making a triumphant return to the Gamers8 festival, bringing a symphony of frags and flick shots that'll have both rookies and seasoned vets nodding in approval. After a year of anticipation, it's time to swap the nostalgia for explosive action, as CS: GO takes center stage, ready to show the world why it's the reigning king of digital warfare.
But wait, there's more – oh yes, much more! Picture this: a lineup of absolute powerhouses, a roster so stacked with talent that even the virtual walls are trembling in excitement. Among the elite 13 organizations invited to the Gamers8 CSGO spectacle, the crème de la crème from the ESL World Rankings top 10 are gearing up for a showdown that'll redefine esports drama. It's not just a clash of teams; it's a collision of legends, a tapestry of strategies, and a virtual melting pot of skill that'll leave fans both awe-inspired and breathless.
And the drama doesn't stop on the virtual battlefield – oh no! Get ready to flex those prediction muscles and channel your inner oracle because the betting frenzy is about to reach a crescendo. It's your call, your chance to put your chips where your instincts are and ride the wave of uncertainty like a true virtual gambler.
As the countdown ticks on and the excitement escalates, the Gamers8 festival is gearing up for a spectacle that'll leave even the hardiest of gamers awestruck. It's more than a tournament; it's a narrative waiting to be written, an odyssey of digital warfare, and an opportunity to witness the very essence of esports magic. So, gear up, for the digital dice are rolling, and the only question that remains is: Are you all in?
Best Casino Tournaments
Best Casino Tournaments In Our Land