Big Wins/Jackpots
Game Providers
Industry News
Media Partners
New Slots
Press Releases
9 Circles of Hell: Ignite Your Winnings
Discover the scorching thrill of Amigo Gaming's latest creation, 9 Circles of Hell slot. Immerse yourself in a world ablaze with possibilities, where the hell Circle SCATTER symbols ignite a prize bar and trigger a blazing bonus stage with free spins and electrifying RE-SPINS. With captivating visuals and a mesmerizing soundtrack, the game offers an adrenaline-pumping journey into the heart of the inferno. Brace for the ultimate gaming adventure as you challenge fate, seize rewards, and conquer the flames in this red-hot slot sensation.
9 Circles of Hell: Ignite Your Winnings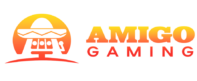 Media Partner
Rated 94.75/100%
37 Casinos | 51 Games
All Casinos
Amigo Gaming has unleashed an inferno of excitement with their latest creation – introducing the scorching hot sensation, 9 Circles of Hell slot. Prepare to be dazzled as you step into a world ablaze with thrilling possibilities, promising an experience that keeps the adrenaline pumping and the rewards flowing.
What to expect: a realm engulfed in flames, where every spin of the reels sends sparks flying. The Hell Circle SCATTER symbols come together like fiery companions, igniting a prize bar that practically sizzles with potential. And that's just the beginning, because when 3 or more SCATTERS collide, a bonus stage bursts forth like a blazing comet, gifting you 10 free spins and a chance to score RE-SPINS that might just lead to an eruption of unprecedented prizes.
But it's not just about the gameplay; it's a visual and auditory masterpiece. The graphics transport you to the very core of the blazing abyss while the music wraps around you like a cloak of intensity. As the reels twirl and dance, each rotation brings forth new prospects, teasing your senses and keeping you teetering on the edge of your seat.
In the midst of this fiery frenzy, Amigo Gaming's Business Development team can hardly contain their excitement. "9 Circles of Hell isn't your everyday slot; it's a pulse-pounding escapade designed for those who live on the edge," says the team. With fervor radiating from every word, they're eagerly anticipating players diving headfirst into this scalding-hot gaming realm, where they can indulge in the heat of the underworld and chase after the most extraordinary of rewards.
Get ready to tap into your inner thrill-seeker and confront the challenges lurking within the depths of 9 Circles of Hell. This isn't just spinning reels; it's a heart-racing expedition that promises to keep you on your toes, immersing you in the fires of fate while tempting you with the allure of unmatched triumphs.
Amigo Gaming's unyielding dedication to innovation and entertainment resonates deeply with the spirit of 9 Circles of Hell. This isn't about casual gameplay – it's about diving headlong into a showdown of luck and strategy against the backdrop of a fiery realm. Every spin isn't just a bet; it's a daring move, an act of defiance against odds, and an exploration of the intoxicating charm of chaos.
For online casino enthusiasts seeking a thrill beyond the ordinary, 9 Circles of Hell emerges as the beacon of excitement. It's an ode to audacity, a tribute to the pursuit of excellence, and a reminder that within the heart of every inferno lies the potential for astonishing triumphs. As the flames rise and fall, seize the chance to be part of the first wave of adventurers to step into the scorching whirlwind that is 9 Circles of Hell.
The inferno calls out, daring you to test your mettle, to emerge as a triumphant victor, pockets heavy with incredible rewards. Will you rise up to the challenge and stake your claim in this realm of fire and fortune? The decision is yours, and the flames are waiting to welcome you into their embrace.
Latest Releases by Amigo Gaming
Take a look at the last 10 slot releases by the awesome software provider Amigo Gaming.