Slot Review
Fruletta Dice
Our Rating:
91.49% Gold star
Visitor Rating:
0,00% No star
Times Played:
0 Times Played
TOP CHOICE TO PLAY FOR REAL MONEY
Rated 99.93/100%
welcome bonus
200%/$600 + 100 Free Spins
35x wagering
OTHER TOP CHOICES FOR REAL MONEY PLAY
Quick Facts
Provider:

Provider

The Slot Provider is none other than the company who developed the slot. Simply click on the name of the provider to find our more about it!
Date Launched:

Date Launched

The date when this slot game was launched.
15/03/2023
Theme:

Theme

Theme is the general genre that the the slot could be classified as. One of the elements that makes slot games appealing, A nicely planned popular theme can potentially skyrocket the popularity of an online slot!
Dice
Jackpot:

Jackpot

A stand-alone or multi-leveled progressive prize pool that a player can win at a given time, simply by spinning the reels.
Special Symbols:

Special Symbols

The special symbols of a slot are part of its mechanic. Elements such as Wilds, Scatters and regular paying symbols come together to form winning combinations.
Bonus, Substitution Symbols, Wilds
Review Summary
Fruletta Dice captivates with its seamless blend of strategy and chance, providing an exhilarating gaming experience that keeps players engaged. With an impressive RTP of 96.04%, the game offers a balanced environment where rewards are as unpredictable as they are promising. The meticulously designed paytable adds depth to the gameplay, guiding players through a hierarchy of potential winnings. Mobile compatibility ensures that the excitement is accessible on the go, while the versatile betting range accommodates players of all risk preferences. In Fruletta Dice, the interplay of symbols, dice rolls, and strategy creates an immersive tapestry of excitement, making it a must-play for both casual gamers and dedicated strategists.
Slot Information
Return to Player (RTP):

Return to Player (RTP)

The Return to Player is a statistic that aims to show the player's edge over the casino - the higher this number is the better! We review all slots based on this RTP value so click on the percentage on the right to find our more slots with a similar RTP!
96.04%
Volatility/Variance:

Volatility/Variance

Volatility or Variance is meant to describe the winning potential of a slot game: a high volatility will have you win big but no so often, while a low volatility will let you win frequently, but less.
High
Progressive Slot:

Progressive Slot

A progressive slot is a slot that keep on growing its total possible winning pool; usually linked by a network of slots. It is also known as a jackpot.
Slot Type:

Slot Type

Slots can be categorized as classic, 3D, video slots, etc. Click on the type of slot on the right to see similar types of slots!
Video Slot
Rows:

Rows

Part of the design of the slot, the rows are the horizontal lines that trigger special features when certain paying symbols fall in place.
3
Reels:

Reels

Reels are the vertical lines that are build in the slots architecture; together with the rows they help trigger special winning combinations.
5
Paylines:

Paylines

Paylines, or betting lines, are the pre-determined links of symbols across the rows and reels of a slot. A slot can have anywhere from just 1 payline or up to thousands paylines!
9
Slot Layout:

Slot Layout

The layout of the slot is the way the slot is built, based on the number of rows, reels and paylines.

5

x

3
Pros
Strategic Depth
Immersive Paytable
Mobile Compatibility
Versatile Betting Range
Cons
Reliant on Luck
Simplicity
Limited Theme
Rate this Game
No star
Rating: 0,00%
(0 votes)
How would you rate this game?
Click on the star below to submit your rating
Expert's Opinion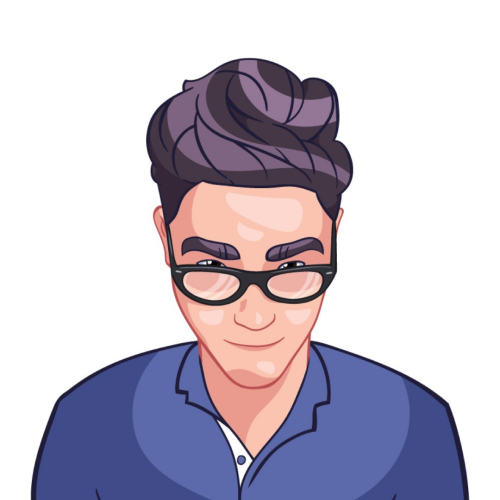 Fruletta Dice exemplifies the art of merging chance and skill into an engaging gaming experience. With its impressive RTP of 96.04%, players are assured a fair and balanced adventure that promises both excitement and potential rewards. The game's carefully crafted paytable adds layers of decision-making, inviting players to strategize for optimal outcomes. The mobile compatibility ensures that the thrills are never far away, while the versatile betting range accommodates diverse player preferences. Fruletta Dice stands as a testament to the developer's commitment to innovation, providing a captivating journey where every roll of the dice counts. Its nuanced approach to gameplay and its immersive elements make it a standout choice for those seeking a dynamic and rewarding gaming encounter.
9.15 /10 by Yordan Gyuzelski
Play Fruletta Dice for Real Money
Introducing the Fruletta Dice
Step into a realm where chance and strategy intertwine, giving rise to a gaming experience unlike any other – welcome to Fruletta Dice! In this captivating fusion of luck and skill, players are invited to embark on a journey where the roll of the dice paints the path forward. Whether you're a seasoned strategist or a casual seeker of thrills, Fruletta Dice transports you to a realm where every decision holds the potential to reshape your destiny. With each roll, the dice unveil new possibilities, urging you to make choices that will lead to triumph or tumble. As you navigate this innovative landscape, the boundaries between virtual and reality blur, leaving you immersed in a game that's as unpredictable as life itself. Get ready to roll, strategize, and embrace the unexpected in a game that redefines the very essence of play.
Fruletta Dice Volatility and RTP
Fruletta Dice, a game that thrives on the delicate dance between chance and strategy, boasts a captivating level of volatility that keeps players on the edge of their seats. With a remarkable Return to Player (RTP) rate of 96.04%, every roll of the dice unfolds a world of unpredictability and potential rewards. The carefully calibrated volatility ensures that players can experience both thrilling highs and strategic lows, making each session a unique and unforgettable adventure. In Fruletta Dice, embrace the equilibrium between risk and reward as you navigate the enchanting realm of dice with a 96.04% RTP that promises excitement at every turn.
Whether you prefer high volatility slots that offer the thrill of big wins or you appreciate a generous RTP, Fruletta Dice has you covered, ensuring an engaging and potentially rewarding gambling experience.
The Paytable of Fruletta Dice
The Paytable of Fruletta Dice stands as an intricate tapestry of potential winnings, revealing the riches that await those who dare to engage in its captivating gameplay. Each combination of dice holds a distinct value, weaving a narrative of strategic choices and fortune's favor. From modest rewards that offer a taste of victory to high-stakes combinations that promise substantial returns, the Paytable serves as a roadmap for players seeking to navigate the thrilling landscape of Fruletta Dice. With its meticulously designed hierarchy of payouts, the Paytable adds a layer of anticipation and decision-making, transforming each roll into a strategic gamble where luck and skill intertwine.
The Symbols of Fruletta Dice
The symbols in Fruletta Dice are a visual symphony, ranging from classic numerals to intricately designed icons, each carrying its own weight in the delicate balance of chance and strategy.

x5 = 50 $/€
x4 = 10 $/€
x3 = 2 $/€

x5 = 20 $/€
x4 = 5 $/€
x3 = 1 $/€

x5 = 5 $/€
x4 = 1 $/€
x3 = 0,30 $/€

x5 = 2 $/€
x4 = 0,50 $/€
x3 = 0,20 $/€

x5 = 1 $/€
x4 = 0,30 $/€
x3 = 0,10 $/€

x5 = 0,50 $/€
x4 = 0,10 $/€
x3 = 0,05 $/€

x5 = 0,20 $/€
x4 = 0,05 $/€
x3 = 0,03 $/€

x5 = 0,10 $/€
x4 = 0,03 $/€
x3 = 0,02 $/€
Fruletta Dice Features
Cyber Wolf features an action-packed gameplay experience with a futuristic twist, immersing players in a world of high-tech wonders. The slot offers a dynamic mix of thrilling bonus rounds and free spins, providing ample opportunities to unlock massive wins while exploring the technologically advanced gaming environment. The captivating cyber-themed symbols and innovative features create an electrifying atmosphere that keeps players engaged and entertained. With its cutting-edge graphics and immersive sound effects, Cyber Wolf offers an adrenaline-pumping adventure for those who seek a futuristic gaming experience like no other. Prepare to embrace the digital realm and conquer the cyber wilds as you spin the reels and unleash the potential of this captivating slot game.
| Feature | Description |
| --- | --- |
| Minimum Bet | The minimum bet amount in Fruletta Dice is $0.01, allowing for flexible wagers. |
| Maximum Bet | The maximum bet amount in Fruletta Dice is $200, catering to high rollers. |
| Auto Play Feature | The Auto Play feature enables seamless and convenient automated gameplay. |
| Free Spins Feature | The Free Spins feature awards players with additional spins for more chances to win. |
| Gamble Round Feature | The Gamble Round Feature dares players to take a chance and double their winnings by predicting the outcome of an electrifying game of high-stakes, adding an extra layer of thrill to the gaming experience. |
Fruletta Dice Mobile Compatibility
Embrace the captivating world of Fruletta Dice without limitations, thanks to its impeccable mobile compatibility. Whether you're on the move or seeking a moment of excitement on your mobile device, the game's seamless adaptation ensures that the enchantment of rolling dice and crafting strategies is fully accessible at your fingertips. Experience the thrill, make your choices, and embark on your Fruletta Dice adventure whenever and wherever inspiration strikes.
Helpful Questions for Fruletta Dice by Endorphina
Learn more and enhance your Fruletta Dice experience with these helpful questions.
What is the RTP of the Fruletta Dice?
At the core of Fruletta Dice lies an intriguing invitation to engage in a world where skill meets chance, backed by an impressive RTP (Return to Player) rate of 96.04%. This numerical expression embodies the game's commitment to offering players a balanced and rewarding experience, where the roll of the dice holds the promise of excitement and potential riches. As you navigate the captivating gameplay, the meticulously designed RTP ensures that, on average, for every unit wagered, 96.04 units are returned over time, igniting a sense of anticipation with every roll. This figure not only underscores the game's fairness but also adds to its allure, inviting players to partake in a realm where strategy, intuition, and the elements of luck converge. In Fruletta Dice, the convergence of calculated decisions and unexpected outcomes finds its harmonious expression, painting a portrait of a game that resonates with both the rational and the daring gambler within.
What is the maximum win of Fruletta Dice?
Unveiling the zenith of potential rewards, Fruletta Dice offers players the opportunity to chase after an exhilarating maximum win. This grand achievement is a culmination of the game's intricate mechanics, symbol combinations, and the interplay of dice rolls, all woven together in a tapestry of chance and strategy. While the exact value of this maximum win may fluctuate based on gameplay dynamics and potential multipliers, it's a tantalizing goal that beckons both seasoned players and novices alike to test their luck and skill. For an accurate depiction of this pinnacle prize, it's advisable to delve into the game's comprehensive paytable and official guidelines, where the finer details of the maximum win are meticulously outlined. In Fruletta Dice, the journey towards this aspirational feat becomes an integral part of the game's allure, inviting players to revel in the thrill of reaching for the highest echelons of victory.
What is the betting range applied at Fruletta Dice?
Fruletta Dice offers an extensive betting range that caters to a diverse spectrum of players. The minimum bet, starting at an enticingly low $0.01, ensures that even those looking to engage in cautious wagers can partake in the game's excitement without breaking the bank. On the other end of the spectrum, the maximum bet of $200 opens the door to high-stakes gameplay, inviting thrill-seekers and strategic enthusiasts to place bolder bets in pursuit of larger rewards. This versatile betting range not only accommodates players with varying risk preferences but also adds a layer of flexibility, making Fruletta Dice a welcoming platform for both casual players and high rollers alike.

Which game provider has created Fruletta Dice?
Fruletta Dice emerges as a captivating creation from the innovative game provider Endorphina, an established name renowned for pushing the boundaries of online gaming. With a reputation for crafting immersive and engaging experiences, Endorphina has once again showcased their expertise through the introduction of Fruletta Dice. This game is a testament to their commitment to blending artistry and technology, delivering a seamless fusion of chance and strategy. With a portfolio of exceptional titles, Endorphina has solidified its position as a leader in the industry, and Fruletta Dice stands as a shining example of their ability to captivate players with innovative gameplay mechanics and visually stunning aesthetics. As players dive into the world of Fruletta Dice, they're immersing themselves in the visionary craftsmanship of Endorphina, a game provider that consistently delivers excellence to the gaming community.
Is Fruletta Dice mobile-firendly?
Absolutely, Fruletta Dice has been designed with mobile-friendliness in mind. The game's seamless adaptation to mobile devices ensures that players can enjoy the thrill of rolling dice and making strategic decisions wherever they go. The user interface is optimized for various screen sizes, and the gameplay mechanics remain engaging and easy to navigate on mobile platforms. Whether you're on a smartphone or a tablet, Fruletta Dice invites you to experience its captivating world without any limitations, ensuring that the excitement of the game is always at your fingertips.
CasinoLandia's Conclusion on Fruletta Dice
In the realm of Fruletta Dice, the symphony of chance and strategy resonates with every roll of the dice, offering players an unforgettable journey into a world where decisions shape destinies and rewards beckon at every turn. With its impressive RTP, meticulously crafted paytable, and seamless mobile compatibility, Fruletta Dice stands as a testament to the artistry and innovation of its creators. As the symbols align and the dice tumble, players are drawn into a captivating dance of calculated risks and unexpected triumphs, where every decision becomes a brushstroke on the canvas of possibility. Whether you're a casual gamer seeking thrills or a seasoned strategist chasing the highest win, Fruletta Dice invites you to experience the fusion of chance and skill in a way that redefines the very essence of play.
Play other slots by Endorphina
Play other Dice Slots