Slot Review
Cash Diamonds
Our Rating:
91.69% Gold star
Visitor Rating:
0,00% No star
Times Played:
0 Times Played
TOP CHOICE TO PLAY FOR REAL MONEY
Rated 99.16/100%
welcome bonus
175%/5 BTC + 300 Free Spins
40x wagering
OTHER TOP CHOICES FOR REAL MONEY PLAY
Quick Facts
Provider:

Provider

The Slot Provider is none other than the company who developed the slot. Simply click on the name of the provider to find our more about it!
Date Launched:

Date Launched

The date when this slot game was launched.
03/09/2023
Theme:

Theme

Theme is the general genre that the the slot could be classified as. One of the elements that makes slot games appealing, A nicely planned popular theme can potentially skyrocket the popularity of an online slot!
Bell, Classic Fruit Style, Diamonds, Fruits
Jackpot:

Jackpot

A stand-alone or multi-leveled progressive prize pool that a player can win at a given time, simply by spinning the reels.
Special Symbols:

Special Symbols

The special symbols of a slot are part of its mechanic. Elements such as Wilds, Scatters and regular paying symbols come together to form winning combinations.
Re-Spins
Review Summary
Amatic Industries' meticulous attention to detail is palpable in every facet of "Cash Diamonds," and this extends to the game's paytable, where an intricate array of gemstones and symbols promises thrilling combinations and potential rewards. From the exquisite sapphires to the radiant rubies and other sparkling gems, each symbol carries the promise of unlocking coveted wins, adding an extra layer of excitement to every spin. The immersive experience is further heightened by the game's intricate features, creating a dynamic gameplay environment where surprises and big wins are a part of the gem-hunting narrative.
Slot Information
Return to Player (RTP):

Return to Player (RTP)

The Return to Player is a statistic that aims to show the player's edge over the casino - the higher this number is the better! We review all slots based on this RTP value so click on the percentage on the right to find our more slots with a similar RTP!
97.02%
Volatility/Variance:

Volatility/Variance

Volatility or Variance is meant to describe the winning potential of a slot game: a high volatility will have you win big but no so often, while a low volatility will let you win frequently, but less.
Medium
Progressive Slot:

Progressive Slot

A progressive slot is a slot that keep on growing its total possible winning pool; usually linked by a network of slots. It is also known as a jackpot.
Slot Type:

Slot Type

Slots can be categorized as classic, 3D, video slots, etc. Click on the type of slot on the right to see similar types of slots!
Video Slot
Rows:

Rows

Part of the design of the slot, the rows are the horizontal lines that trigger special features when certain paying symbols fall in place.
3
Reels:

Reels

Reels are the vertical lines that are build in the slots architecture; together with the rows they help trigger special winning combinations.
5
Paylines:

Paylines

Paylines, or betting lines, are the pre-determined links of symbols across the rows and reels of a slot. A slot can have anywhere from just 1 payline or up to thousands paylines!
10
Slot Layout:

Slot Layout

The layout of the slot is the way the slot is built, based on the number of rows, reels and paylines.

5

x

3
Pros
Visually Stunning
Balanced Volatility
Generous RTP
Gamble Round
Cons
Limited Betting Range
Lack of Innovative Features
Theme Familiarity
Rate this Game
No star
Rating: 0,00%
(0 votes)
How would you rate this game?
Click on the star below to submit your rating
Expert's Opinion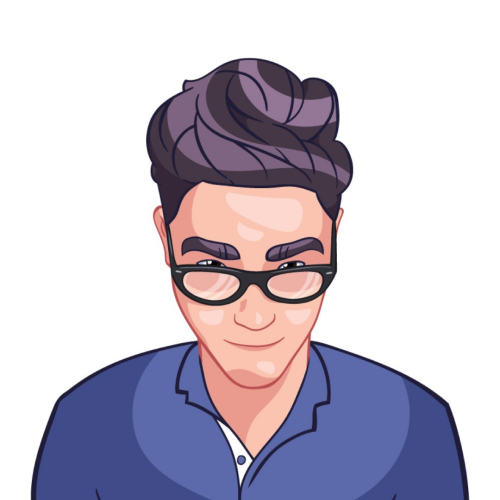 In the modern world of online gaming, mobile compatibility is a key factor, and "Cash Diamonds" gracefully caters to this aspect with its responsive design optimized for various devices. Whether on smartphones or tablets, players can carry the allure of precious gems and the thrill of winning in their pockets, indulging in seamless gameplay that transcends geographical constraints. As the gem-themed reels spin on the palm of players' hands, the enchantment of "Cash Diamonds" remains undiminished, offering a truly flexible and accessible way to enjoy the game's enticing features and rewards.
9.17 /10 by Yordan Gyuzelski
Play Cash Diamonds for Real Money
Introducing the Cash Diamonds
Step into a realm where opulence and excitement intertwine with "Cash Diamonds," a remarkable creation by Amatic Industries that beckons players to explore the mesmerizing world of precious gems and boundless riches. The stage is set amidst a backdrop of elegance, where the reels come alive with the brilliance of diamonds, emeralds, rubies, and sapphires, each symbolizing the promise of extraordinary wins. As the reels spin, the glint of these exquisite jewels captures the essence of luxury, offering players a taste of the high life as they embark on a journey that marries the allure of gems with the thrill of winning. Amatic Industries' attention to detail is evident in the meticulously designed visuals, vibrant animations, and a backdrop that radiates sophistication, creating an immersive environment that evokes the feeling of being surrounded by a treasure trove of riches. In "Cash Diamonds," every spin holds the potential for uncovering not only precious stones but also substantial rewards, making it a gem of a slot that stands as a shining testament to the artistry and craftsmanship of Amatic Industries.
Cash Diamonds Volatility and RTP
"Cash Diamonds" brings forth an engaging blend of gameplay dynamics, offering a medium volatility level that strikes a balance between frequent, smaller wins and the potential for more significant payouts. This volatility ensures that players can enjoy a mixture of excitement and anticipation, making it an ideal choice for those who appreciate a diverse range of winning experiences without veering into extreme risk or extreme caution.
With an impressive RTP (Return to Player) of 97.02%, "Cash Diamonds" showcases Amatic Industries' commitment to providing players with a favorable edge. This above-average RTP implies that, over extended gameplay sessions, players can expect a higher percentage of their wagers to be returned as winnings. This factor contributes to the overall appeal of the game, aligning with the pursuit of dazzling rewards that complement the luxurious theme.
In "Cash Diamonds," players are presented with a medium volatility slot boasting an enticing 97.02% RTP. This combination ensures a balanced and engaging gaming experience, offering both frequent rewards and the potential for substantial wins.
The Paytable of Cash Diamonds
The paytable of "Cash Diamonds" is a radiant display of opulence, where every symbol holds the promise of exquisite rewards. The dazzling gems, from the radiant diamonds to the vivid emeralds, rubies, and sapphires, form the heart of the paytable, offering varying payouts for different combinations. Accompanied by traditional high-value playing card symbols that are adorned with a touch of elegance, the paytable exudes a sense of sophistication and luxury. Whether it's the shimmering diamonds or the glistening playing cards, each symbol contributes to the allure of the game, enticing players with the potential for glittering wins that reflect the brilliance of the gems themselves.
The Symbols of Cash Diamonds
The symbols in "Cash Diamonds" evoke a sense of opulence, with radiant gems and elegant playing card symbols that come together to create a captivating tapestry of riches.

x5 = 5,000
x4 = 500
x3 = 100

x5 = 750
x4 = 100
x3 = 30

x5 = 1,000
x4 = 125
x3 = 40

x5 = 150
x4 = 125
x3 = 40


Cash Diamonds Features
"Cash Diamonds" boasts a treasure trove of features that elevate the gameplay to new heights of excitement. The Diamond Wild symbol, a coveted gem, not only substitutes for other symbols to complete winning combinations but also has the potential to expand, covering entire reels and unlocking more opportunities for dazzling wins. Additionally, the Free Spins feature, triggered by the Scatter symbol, offers players a chance to unlock a free spin round where the potential for substantial rewards is amplified. With each spin, the allure of discovering glittering gems and accumulating wins intensifies, making the features of "Cash Diamonds" an integral part of the luxurious and rewarding gameplay experience.
| Feature | Description |
| --- | --- |
| Minimum Bet | The minimum bet amount in Cash Diamonds is $0.1, allowing for flexible wagers. |
| Maximum Bet | The maximum bet amount in Cash Diamonds is $10, catering to high rollers. |
| Auto Play Feature | The Auto Play feature enables seamless and convenient automated gameplay. |
| Free Spins Feature | The Free Spins feature awards players with additional spins for more chances to win. |
| Gamble Round | The Gamble Round Feature dares players to take a chance and double their winnings by predicting the outcome of an electrifying game of high-stakes, adding an extra layer of thrill to the gaming experience. |
Cash Diamonds Mobile Compatibility
Embracing the contemporary gaming landscape, "Cash Diamonds" offers a harmonious fusion of elegance and accessibility through its impeccable mobile compatibility. Amatic Industries' commitment to crafting a seamless mobile experience ensures that players can indulge in the splendor of shimmering gems and alluring gameplay on their smartphones and tablets. The game's graphics and intricate details remain intact, adapting effortlessly to various screen sizes while retaining the same opulent visual allure that graces the desktop version. This commitment to quality ensures that players can immerse themselves in the glitzy world of "Cash Diamonds" whether they're commuting, lounging, or taking a break from their daily routines. The mobile version maintains the same level of engagement, offering the chance to spin the reels and uncover precious gems with a simple touch, bringing the allure of dazzling riches right to the fingertips of players everywhere.
Helpful Questions for Cash Diamonds by Amatic Industries
Learn more and enhance your Cash Diamonds experience with these helpful questions.
What is the RTP of the Cash Diamonds?
Embedded within the glittering tapestry of "Cash Diamonds" is an exceptional RTP (Return to Player) of 97.02%, a testament to Amatic Industries' commitment to crafting a game that not only captivates players with its luxurious gems but also enhances their winning potential. This above-average RTP stands as a beacon of favorable odds, promising players a more substantial return on their wagers over extended periods of gameplay. This factor not only adds to the game's allure but also underscores its commitment to providing players with a rewarding experience that resonates long after the reels have spun. In the world of online slots, where the pursuit of fortunes is as thrilling as the themes they embrace, an RTP like "Cash Diamonds'" becomes a significant facet in player engagement, ensuring that the game's opulent visuals and potential rewards are harmoniously balanced.
What is the maximum win of Cash Diamonds?
Nestled within the enchanting realm of "Cash Diamonds" lies a tantalizing maximum win of $50,000, a dazzling prize that beckons players to explore the exquisite world of precious gems and boundless rewards. This substantial payout potential serves as a testament to the game's commitment to providing players with the chance to amass significant riches as they spin the reels. As the symbols align and the gems illuminate the screen, the potential to secure this generous prize heightens the excitement, infusing each spin with a sense of anticipation and allure. Whether players are drawn by the opulent visuals, the engaging gameplay, or the substantial rewards, the allure of a maximum win of $50,000 stands as a brilliant testament to the captivating potential of "Cash Diamonds."
What is the betting range applied at Cash Diamonds?
"Cash Diamonds" extends an invitation to players with a versatile betting range that spans from a minimum bet of $0.10 to a maximum bet of $10. This well-calibrated range harmoniously accommodates a spectrum of players, from those who prefer to engage in casual spins to those seeking a more exhilarating high-stakes experience. The flexibility in betting options not only ensures that players of varied backgrounds and preferences can revel in the dazzling world of gems and riches but also reflects Amatic Industries' dedication to creating an inclusive and captivating gaming environment. Whether one's goal is to savor the game at a leisurely pace or to engage in more daring wagers, "Cash Diamonds" provides the perfect canvas upon which players can paint their gaming aspirations, inviting them to spin the reels and chase precious rewards while basking in the brilliance of luxurious gems.

Which game provider has created Cash Diamonds?
"Cash Diamonds" is a creation of the renowned game provider Amatic Industries, a name synonymous with innovation, quality, and immersive gameplay. With a legacy rooted in delivering top-tier gaming experiences, Amatic Industries brings their expertise to the forefront, ensuring that "Cash Diamonds" offers players a captivating journey through the world of glittering gems and potential riches. The provider's dedication to crafting visually stunning and engaging games shines through in every facet of "Cash Diamonds," from the opulent symbols to the rewarding features, showcasing their commitment to creating an unforgettable gaming experience. As players spin the reels and explore the game's luxurious visuals, the presence of Amatic Industries' craftsmanship becomes evident, promising an exceptional adventure that reflects the provider's dedication to excellence.
Is Cash Diamonds mobile-firendly?
Absolutely, "Cash Diamonds" has been thoughtfully designed with mobile compatibility in mind. Players can enjoy the dazzling world of precious gems and enticing gameplay on their smartphones and tablets without sacrificing the visual quality or immersive features. The responsive design ensures that the game adapts seamlessly to various screen sizes, allowing players to indulge in the allure of glittering riches whether they're on the move or enjoying a leisurely moment at home. With its mobile-friendly interface, "Cash Diamonds" offers players the flexibility to spin the reels and uncover gems of various colors and sizes anytime, anywhere.
CasinoLandia's Conclusion on Cash Diamonds
In the captivating landscape of online casino entertainment, "Cash Diamonds" emerges as a radiant gem, masterfully crafted by the acclaimed Amatic Industries to whisk players away on a spellbinding journey where the brilliance of precious gems meets the thrill of untold riches. With its mesmerizing visuals and a harmonious blend of medium volatility, players are invited to immerse themselves in an enchanting gameplay experience that marries pure entertainment with the allure of substantial rewards. A truly generous RTP of 97.02% further underscores Amatic Industries' unwavering commitment to player satisfaction, ensuring that every spin is not just a dazzling spectacle but also a chance at securing significant wins. The game's captivating maximum win of $50,000 serves as a testament to the game's potential to transform players' fortunes, beckoning them to embark on an exhilarating journey through the glinting reels, where surprises and treasures await.
Play other slots by Amatic Industries
Play other Bell Slots