Slot Review
2016 Gladiators
Our Rating:
87.73% Gold star
Visitor Rating:
0,00% No star
Times Played:
0 Times Played
TOP CHOICE TO PLAY FOR REAL MONEY
Rated 99.93/100%
welcome bonus
200%/$600 + 100 Free Spins
35x wagering
OTHER TOP CHOICES FOR REAL MONEY PLAY
Quick Facts
Provider:

Provider

The Slot Provider is none other than the company who developed the slot. Simply click on the name of the provider to find our more about it!
Date Launched:

Date Launched

The date when this slot game was launched.
01/09/2016
Theme:

Theme

Theme is the general genre that the the slot could be classified as. One of the elements that makes slot games appealing, A nicely planned popular theme can potentially skyrocket the popularity of an online slot!
Gladiator, Sports
Jackpot:

Jackpot

A stand-alone or multi-leveled progressive prize pool that a player can win at a given time, simply by spinning the reels.
Special Symbols:

Special Symbols

The special symbols of a slot are part of its mechanic. Elements such as Wilds, Scatters and regular paying symbols come together to form winning combinations.
Multipliers, Scatters, Wilds
Review Summary
2016 Gladiators, crafted by Endorphina, emerges as a captivating journey back in time to the glory of ancient Rome's gladiatorial battles. With intricate symbols that vividly depict the era's grandeur and the arena's intensity, the game envelops players in a visual spectacle. The inclusion of features like free spins and multipliers injects strategic depth and excitement, allowing players to engage in thrilling gameplay while pursuing potential rewards. The mobile compatibility ensures that the excitement of the arena is accessible on-the-go. While its high volatility might not suit every player's preferences, those who seek high-risk, high-reward scenarios will find the game's potential for substantial payouts enticing. With historical resonance and engaging mechanics, 2016 Gladiators presents a unique and immersive slot experience that brings the thrill of ancient battles to modern screens.
Slot Information
Return to Player (RTP):

Return to Player (RTP)

The Return to Player is a statistic that aims to show the player's edge over the casino - the higher this number is the better! We review all slots based on this RTP value so click on the percentage on the right to find our more slots with a similar RTP!
96%
Volatility/Variance:

Volatility/Variance

Volatility or Variance is meant to describe the winning potential of a slot game: a high volatility will have you win big but no so often, while a low volatility will let you win frequently, but less.
Medium
Progressive Slot:

Progressive Slot

A progressive slot is a slot that keep on growing its total possible winning pool; usually linked by a network of slots. It is also known as a jackpot.
Slot Type:

Slot Type

Slots can be categorized as classic, 3D, video slots, etc. Click on the type of slot on the right to see similar types of slots!
Video Slot
Rows:

Rows

Part of the design of the slot, the rows are the horizontal lines that trigger special features when certain paying symbols fall in place.
3
Reels:

Reels

Reels are the vertical lines that are build in the slots architecture; together with the rows they help trigger special winning combinations.
5
Paylines:

Paylines

Paylines, or betting lines, are the pre-determined links of symbols across the rows and reels of a slot. A slot can have anywhere from just 1 payline or up to thousands paylines!
21
Slot Layout:

Slot Layout

The layout of the slot is the way the slot is built, based on the number of rows, reels and paylines.

5

x

3
Pros
Engaging Theme
Exciting Features
Mobile Compatibility
Cons
Personal Preference
Risk Factor
Rate this Game
No star
Rating: 0,00%
(0 votes)
How would you rate this game?
Click on the star below to submit your rating
Expert's Opinion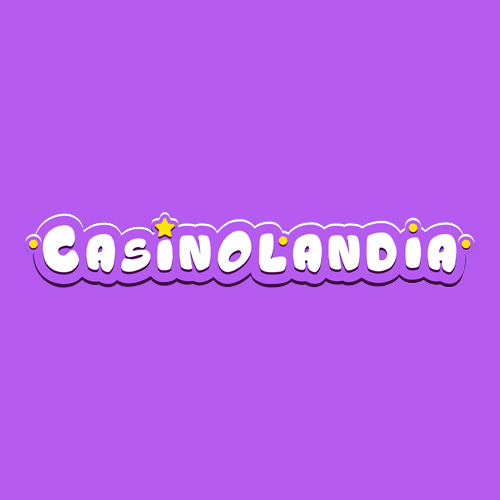 In my honest opinion, 2016 Gladiators presents an intriguing fusion of historical immersion and dynamic gameplay. The attention to detail in its symbols and graphics effectively transports players to the heart of ancient Rome's gladiatorial battles. The inclusion of features like free spins and multipliers adds an extra layer of excitement and strategic depth, enhancing the overall engagement. However, the game's high volatility might not resonate with those seeking more frequent wins, as it involves periods of lower payouts. On the other hand, this high volatility caters well to players who enjoy the adrenaline of chasing significant payouts. The mobile compatibility is a definite advantage, allowing players to experience the action-packed gameplay wherever they are. While the historical theme might not appeal to everyone, those who appreciate an authentic historical setting and are willing to embrace the risk factor will likely find 2016 Gladiators a rewarding and immersive addition to their gaming repertoire.
8.77 /10 by CasinoLandia
Play 2016 Gladiators for Real Money
Introducing 2016 Gladiators
2016 Gladiators, an offering by Endorphina, stands as a dynamic and adrenaline-pumping online slot game that transports players back to the grandeur of ancient Rome's gladiatorial arenas. With meticulous attention to historical accuracy and captivating graphics, the game immerses players in the heart of the action. The symbols vividly depict various aspects of Roman culture and gladiatorial combat, evoking a sense of both spectacle and danger. The inclusion of features such as free spins and a gamble round adds layers of excitement to the gameplay, providing ample opportunities for players to multiply their winnings. While the game's theme might particularly resonate with history enthusiasts and fans of the Roman era, its engaging mechanics and potential for generous rewards make it an enticing choice for all players seeking a thrilling and visually appealing gaming experience.
2016 Gladiators Volatility and RTP
2016 Gladiators by Endorphina offers players a gaming experience characterized by its high volatility and an attractive Return to Player (RTP) rate of 96%. The high volatility nature of the game means that while wins might not occur as frequently, they have the potential to be substantial when they do hit.
This aspect of gameplay caters to players who enjoy the excitement of chasing significant payouts, even if it involves periods of lower or no wins. The 96% Return to Player (RTP) reflects the game's favorable long-term return to players, indicating that, on average, players can expect to receive back 96% of their wagers over an extended gameplay session.
While individual sessions can deviate significantly from this average, the combination of a high RTP and high volatility makes 2016 Gladiators a compelling choice for those who appreciate the thrill of risky, yet potentially rewarding, gameplay.
The Paytable of 2016 Gladiators
The paytable of 2016 Gladiators unveils a captivating tableau that captures the essence of ancient Rome's gladiatorial battles. Each symbol on the paytable is meticulously crafted to depict various facets of this historic era, showcasing not only the bravery of gladiators but also the opulence and grandeur of the Roman empire. From fearsome gladiators and majestic chariots to ornate helmets and empowering Roman numerals, the paytable presents a visual narrative that immerses players into the heart of the arena. The symbols come to life with intricate details and vibrant colors, offering not only the potential for wins but also a glimpse into the historical grandiosity of the time. As players explore the paytable, they embark on a journey that merges entertainment with history, making 2016 Gladiators an engaging and visually stunning slot experience.
The Symbols of 2016 Gladiators
he symbols of 2016 Gladiators paint an evocative picture of ancient Rome's glory, featuring intricately designed gladiators, majestic chariots, ornate helmets, and Roman numerals that transport players into the heart of the legendary gladiatorial arena.

x5 = € 15,000
x4 = € 2,500
x3 = € 500

x5 = € 5,000
x4 = € 1,250
x3 = € 375

x5 = € 5,000
x4 = € 1,250
x3 = € 375

x5 = € 2,500
x4 = € 500
x3 = € 250

x5 = € 2,500
x4 = € 500
x3 = € 250

x5 = € 1,250
x4 = € 375
x3 = € 75

x5 = € 625
x4 = € 150
x3 = € 50

x5 = € 625
x4 = € 150
x3 = € 50

x5 = € 500
x4 = € 75
x3 = € 25

x5 = € 500
x4 = € 75
x3 = € 25
2016 Gladiators Features
2016 Gladiators boasts a range of captivating features that bring the thrill of ancient Roman battles to life. The inclusion of multiplier features adds an exciting layer of potential to each win, offering players the chance to amplify their rewards with every successful spin. Scatter symbols unlock the engaging free spins round, where players can witness the arena's intensity unfold as they spin the reels without depleting their balance. Wild symbols stand as powerful allies, substituting for other symbols to enhance winning combinations and create a dynamic gameplay experience. The auto play feature provides convenience, allowing players to enjoy uninterrupted spins as they immerse themselves in the gladiatorial excitement. With these features, 2016 Gladiators delivers an immersive gaming experience that seamlessly blends history, entertainment, and the thrill of the arena.
| Feature | Description |
| --- | --- |
| Multiplier | The multiplier feature enhances the excitement by increasing the potential payout of each win. This feature multiplies the win amount by a specified factor, adding an extra layer of anticipation and rewarding players with higher returns on their bets. |
| Scatter Symbols | Scatter symbols trigger the thrilling free spins round, transporting players into the heart of the gladiatorial arena. During this round, players can spin the reels without using their balance, offering the chance to accumulate wins without risking their credits. |
| Wilds | Wild symbols serve as powerful substitutes, helping players create winning combinations by replacing other symbols on the reels. This feature enhances the odds of achieving winning combinations and contributes to an exhilarating gameplay experience. |
| Auto Play | The auto play feature provides convenience by allowing players to set a predetermined number of spins to be played automatically. This feature enables players to enjoy the excitement of the game while the reels spin without requiring manual input. |
| Free Spins | The free spins feature is activated by scatter symbols and grants players a set number of spins without depleting their balance. This feature adds an immersive element to the gameplay and offers opportunities to secure wins without using their own credits. |
2016 Gladiators Mobile Compatibility
2016 Gladiators is thoughtfully designed to ensure seamless gameplay across various mobile devices, offering players the opportunity to immerse themselves in the thrill of ancient Rome's gladiatorial battles on smartphones and tablets. The game's mobile compatibility has been optimized by Endorphina to retain the captivating graphics, engaging features, and smooth functionality that players would expect from the desktop version. This means that whether you're on the move or simply prefer the convenience of mobile gaming, 2016 Gladiators' mobile compatibility enables you to experience the intensity of the arena wherever you are, without compromising the quality of gameplay.
Helpful Questions for 2016 Gladiators by Endorphina
Learn more and enhance your 2016 Gladiators experience with these helpful questions.
What is the RTP of 2016 Gladiators?
2016 Gladiators offers players a fair and favorable Return to Player (RTP) rate of 96%, reflecting the game's commitment to providing an equitable and engaging gaming experience. This percentage suggests that, over time, for every 100 units wagered by players, the game is designed to return an average of 96 units in winnings. While individual gameplay sessions can indeed deviate from this average, the 96% RTP provides a promising backdrop for players seeking to enjoy extended sessions of entertainment. Endorphina, the game's developer, has placed importance on player satisfaction through transparency and fairness. By setting the RTP at 96%, they not only adhere to industry standards but also demonstrate a commitment to offering players an appealing balance between entertainment and potential rewards. However, it's essential to remember that the RTP is a statistical measure and might not be directly reflective of individual gameplay experiences. Players may experience fluctuations, and outcomes will naturally vary based on luck, strategy, and personal preferences.
What is the maximum win of 2016 Gladiators?
The specific maximum win amount for 2016 Gladiators by Endorphina was not specified in the available information. Game providers often provide varying maximum win potentials based on factors such as bet size, features, and bonus rounds. For the most accurate and up-to-date information on the maximum win potential of 2016 Gladiators, I recommend checking the official game information or the website of the game provider.
What is the betting range applied at 2016 Gladiators?
In 2016 Gladiators, the betting range typically falls within the range of 0.01 to 5 credits. This means that players can place bets starting from 0.01 credits up to a maximum of 5 credits per spin. However, please note that betting ranges might vary depending on the casino or platform you're playing the game on. To get the most accurate information about the betting range available for 2016 Gladiators, I recommend checking the specific game rules or the casino's information.

Which game provider has created 2016 Gladiators?
Endorphina, a reputable and innovative game provider in the online casino realm, is the creative force behind the captivating title "2016 Gladiators." With a focus on crafting visually appealing and thematically diverse slot games, Endorphina has established itself as a prominent player in the industry. "2016 Gladiators" serves as a testament to their commitment to bringing history to life through gaming. The attention to detail is evident in the game's symbols, which intricately capture the essence of ancient Roman gladiatorial battles. This dedication to authenticity extends to the gameplay as well, with features like free spins and multipliers enhancing the excitement and immersive experience. Endorphina's ability to seamlessly blend engaging mechanics with thematic depth is showcased in "2016 Gladiators," making it a notable addition to their portfolio and a game that resonates with players who appreciate historical themes and dynamic gameplay. While my information is based on data available up until September 2021, Endorphina's continued innovations might bring forth even more captivating titles and experiences since then. For the most current insights, exploring Endorphina's official channels or trusted casino platforms is recommended.
Is the 2016 Gladiators mobile-firendly?
Yes, 2016 Gladiators is designed to be mobile-friendly, ensuring that players can enjoy the game seamlessly on various mobile devices such as smartphones and tablets. Endorphina, the game provider, understands the importance of catering to the growing trend of mobile gaming and has optimized 2016 Gladiators' graphics, features, and interface to provide a smooth and immersive experience on smaller screens. Whether you're playing on the go or prefer the convenience of mobile gaming, 2016 Gladiators' mobile compatibility allows you to experience the thrill of ancient Rome's gladiatorial battles anytime and anywhere without compromising the quality of gameplay.
CasinoLandia's Conclusion on 2016 Gladiators
In conclusion, 2016 Gladiators by Endorphina stands as a captivating addition to our diverse array of online slot offerings. The game's portrayal of ancient Rome's gladiatorial battles resonates with our commitment to providing players with immersive and historically inspired experiences. With its visually stunning symbols, engaging features like free spins and multipliers, and mobile compatibility for gaming on the go, 2016 Gladiators aligns seamlessly with our goal of delivering top-tier entertainment. The combination of its high volatility, attractive RTP of 96%, and immersive gameplay makes it an attractive choice for players seeking a dynamic and potentially rewarding gaming experience. In essence, 2016 Gladiators embodies the essence of CasinoLandia's commitment to offering a wide range of thrilling and engaging games that cater to players' preferences and elevate their entertainment journey.
Play other slots by Endorphina
Play other Gladiator Slots