Big Wins/Jackpots
Game Providers
Industry News
Media Partners
New Slots
Press Releases
Vending Machine Slot: Get Ready to Spin, Win, and Chill
Step right up and experience the exhilarating world of Vending Machine Slot by Hacksaw Gaming! This one-of-a-kind payline slot game combines urban nighttime vibes with the chance to win up to 5,000 times your bet. Get ready to be captivated by the mesmerizing Multiplier Lights, where each winning symbol increases the multiplier, and epic boost symbols amplify your winnings even further. With thrilling bonuses like the LO-FI SPINS and SPIN & CHILL, as well as the option to activate the Bonus Buy feature, Vending Machine Slot guarantees an unforgettable gambling adventure filled with relaxation, excitement, and the potential for immense riches.
Vending Machine Slot: Get Ready to Spin, Win, and Chill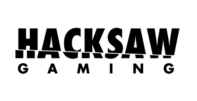 Rated 95.07/100%
308 Casinos | 128 Games
All Casinos
Scratchcards
Slots
Tournaments
Imagine a world where vending machines aren't just a source of snacks and drinks but are overflowing with cold, hard cash. While we can only dream of such a utopia, Hacksaw Gaming presents the next best thing in the form of an electrifying slot game that will have you on the edge of your seat. Spin the reels of the electrifying Vending Machine Slot today, and turn yourself into a winner in less than no time.
Breathe in the mesmerizing nocturnal aura of Vending Machine, where lo-fi vibes meet high-octane excitement. This unique payline slot is bursting at the seams with multiplier potential, offering wins that can skyrocket to a mind-boggling 5,000 times your initial bet. It's time to rev up your gaming engines and prepare for an unforgettable adventure!
Let's delve into the enticing features that make Vending Machine Slot an absolute gem in the world of online gambling. Enter the realm of Multiplier Lights, the gatekeepers to untold riches. Each spin sets the stage with a lightning bolt of anticipation as the multiplier row ignites with a random value ranging from 2x to 10x. The possibilities are as infinite as the stars in the night sky.
But here's where the fun truly begins: every winning symbol on a row cranks up the multiplier by +1. It's like a symphony of multiplying riches, with each symbol adding another note of excitement to the crescendo. Keep a keen eye out for the game-changing Multiplier Boost symbol, which doubles the multiplier value of its row. And for those who crave even more adrenaline-pumping action, the Epic Multiplier Boost symbol swoops in to multiply all row multipliers by a jaw-dropping x2. Get ready to witness your winnings reach astronomical heights!
But beware, my fellow adventurers, for there's a lurking danger in the form of the Blackout Skull symbol. This mischievous icon deactivates the row multiplier it lands on, temporarily dimming your chances of success. Fear not, for hope springs eternal with the arrival of another Lightning Bolt symbol. Just like a phoenix rising from the ashes, it reactivates the multiplier, putting you back on the path to fortune.
Vending Machine Slot has more tricks up its sleeve to keep you entertained. Even when the reels come to a halt without any winning combinations, an extraordinary cascade of events unfolds. All low-paying symbols vanish from the reels, making way for a second chance at glory. It's like a magical transformation, where disappointment morphs into opportunity, and the dance of fortune continues.
Brace yourself for the mesmerizing LO-FI SPINS Bonus. The stars align when three FS symbols grace the base game, triggering this captivating feature. Picture yourself in a serene paradise as three rows of Multiplier Lights illuminate your path. Get comfy, kick back, and enjoy the tranquil atmosphere because this round keeps going until every active multiplier light extinguishes. It's an oasis of relaxation blended with the excitement of spinning reels, offering you the chance to amass riches beyond your wildest dreams.
And if you're seeking the epitome of chill, the SPIN & CHILL Bonus awaits your arrival. Land four base game FS symbols and all five Multiplier Lights ignite with a blazing intensity. This bonus promises a harmony of exhilaration and tranquility as you spin your way to mouthwatering wins. Imagine sipping a cool drink on a sunny beach while the reels work their magic. It's the ultimate recipe for pure bliss.
But why wait for fate to intervene? Embrace the fast track to gaming bliss with the sought-after Bonus Buy feature. It's your VIP pass to instantly immerse yourself in the Zen-like atmosphere of either of the two bonus games. No more twiddling your thumbs in anticipation; simply dive headfirst into a world where every spin holds the potential for unimaginable riches. It's time to make your own luck!
Still craving more action? Hacksaw Gaming has you covered with their groundbreaking BonusHunt FeatureSpins. This extraordinary feature grants you a fivefold increase in the odds of triggering a bonus game. All it takes is a small fee worth three times your initial stake. It's like having a secret weapon in your pocket, a shortcut to unlocking the most captivating bonuses with ease.
So, get ready to unleash the magic of Vending Machine Slot. Immerse yourself in its captivating world, where the allure of cold, hard cash mingles with the soothing embrace of lo-fi vibes. With its innovative gameplay, sky-high multipliers, and blissful bonus features, this game is your ticket to a realm where vending machines turn dreams into reality. Get those reels spinning, embrace the exhilaration, and let the coins rain down upon you like a monsoon of fortune!
Latest Releases by Hacksaw Gaming
Take a look at the last 10 slot releases by the awesome software provider Hacksaw Gaming.