Big Wins/Jackpots
Game Providers
Industry News
Media Partners
New Slots
Press Releases
Get Your Juicy Fix with Amigo Multifruits: The Ultimate Casino Game
Amigo Gaming has launched its newest online video slot game, Amigo Multifruits, which offers players an electrifying and innovative gaming experience. With a unique take on the classic fruit theme, the game features vibrant graphics and glowing symbols, making it a feast for the eyes. The exciting free spins feature and the potential for big wins make this game a must-try for players of all levels and geographies. Available on both desktop and mobile, Amigo Multifruits is a game that promises juicy fun and hours of entertainment for online casino players worldwide.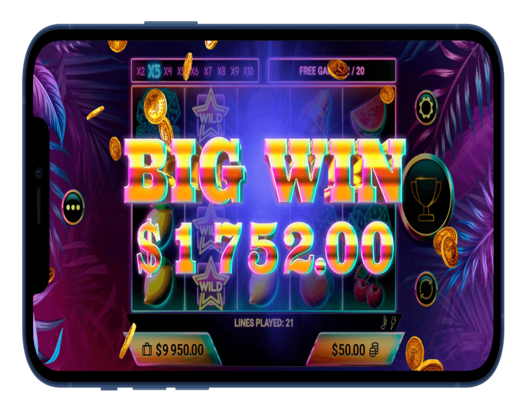 Get Your Juicy Fix with Amigo Multifruits: The Ultimate Online Casino Game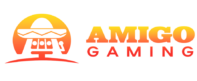 Media Partner
Rated 94.75/100%
37 Casinos | 51 Games
All Casinos
Are you ready to take a bite out of the juiciest online casino game of the year? Then look no further than Amigo Multifruits – the latest creation from Spanish developer Amigo Gaming! This fruity video slot is bursting with color and life, with a unique take on the classic fruit theme. And let's face it, who doesn't love a good fruit machine? But Amigo Multifruits takes things to the next level with its vibrant neon lights and glowing symbols. It's like stepping into a tropical paradise – except instead of a fruity drink, you're sipping on the sweet nectar of potential riches.
But Amigo Multifruits isn't just a pretty face – it's got substance too. With its innovative gameplay and exciting free spins feature, this game is sure to keep you hooked for hours. And when you hit that neon jackpot – well, let's just say it's like hitting the motherlode of fruit.
Marga Fernandez, Director of Business Development at Amigo Gaming, is excited about the game's potential. "We've really pushed the boat out with Amigo Multifruits," she says. "The gameplay is fresh and exciting, and the graphics are simply stunning. We're confident that this game will be a hit with players all over the world."
And it's not just the design and gameplay that make Amigo Multifruits a winner – the game is also available on both desktop and mobile. So whether you're chilling at home or on the go, you can enjoy the juicy goodness of this game whenever you want. But don't take our word for it – give Amigo Multifruits a spin and see for yourself why this game is the ultimate online casino experience. With its neon lights, exciting features, and potential for big wins, Amigo Multifruits is a game that's not to be missed. So grab a virtual seat, spin those reels, and get ready to be transported to a world of fruity fun!
Latest Releases by Amigo Gaming
Take a look at the last 10 slot releases by the awesome software provider Amigo Gaming.